'Fatale' is a 2020 psychological thriller film directed by Deon Taylor and based on a screenplay by David Loughery. It stars Hilary Swank, Michael Ealy, Mike Colter, and Danny Pino. The film revolves around Derrick Tyler, a successful sports agent who is dealing with a strained marriage. As a result, Derrick has a one-night stand with a mysterious woman who enters his life in a big way. However, Derrick soon finds himself in a series of desperate situations linked to the woman and must find a way to clear his name when he is framed for a crime. If you are wondering about Derrick's fate and whether he proves his innocence, here is everything you need to know about the ending of 'Fatale.' SPOILERS AHEAD!
Fatale Plot Synopsis
'Fatale' follows Derrick Tyler (Michael Ealy of 'Bel-Air'), a former college basketball player turned sports agent. Derrick is married to Tracie Tyler (Damaris Lewis of 'Titans'), and the couple has been together for several years. Meanwhile, Dettick runs a sports management agency in Los Angeles with his best friend, Rafe Grimes (Mike Colter of 'Evil'). Their agency works with African-American players and helps them get recognition and representation in the world of basketball.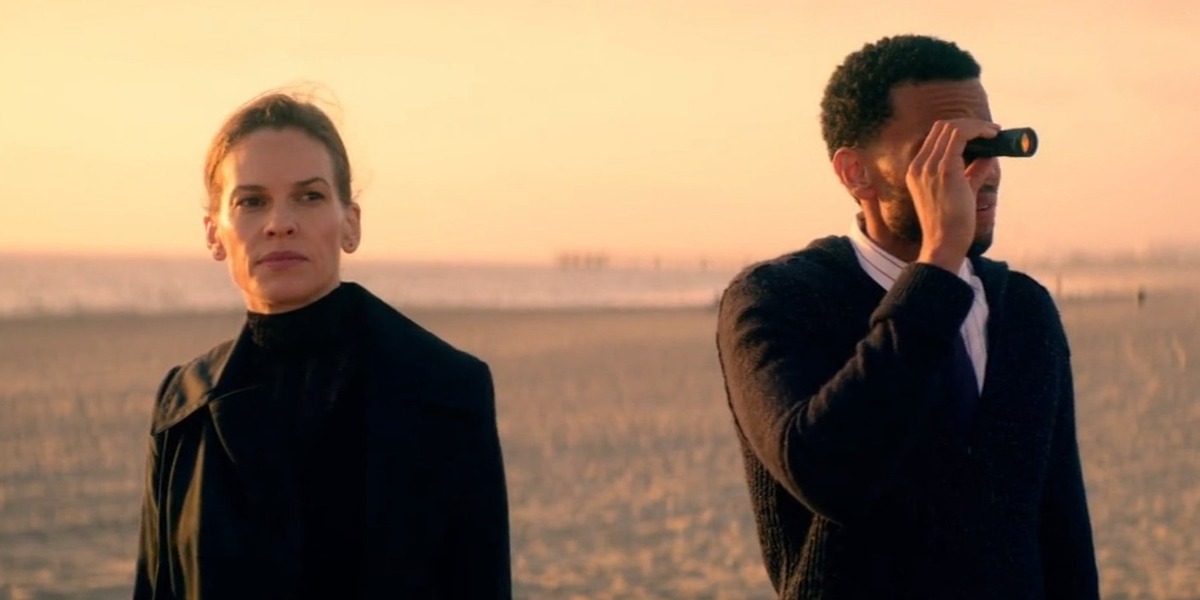 While Derrick seemingly leads the perfect life, cracks appear under the superficial perfection when it becomes evident that his marriage with Tracie is strained. Moreover, Derrick suspects Tracie of cheating on him and having an extra-marital affair. However, having no proof only causes Derrick frustration about the situation. Derrick and Rafe travel to Las Vegas for a business trip. Later, Derrick expresses his frustrations to Rafe, who suggests having a fling of his own to forget about his troubled marriage. Consequently, Derrick goes to a bar where he pretends to be unmarried and meets a woman (Hilary Swank of 'I Am Mother') seeking casual seek.
Derrick hooks up with the woman and tries to leave the following morning. However, the woman coerces Derrick into having sex with him again. After returning home, Derrick feels guilt for cheating on Tracie, and they seemingly reconcile. Later, a burglar breaks into their house and tries to kill Derrick before he is forced to run away. When Derrick files a police complaint, he learns that the woman he hooked up with in Las Vegas is the investigating officer, Detective Valerie "Val" Quinlan.
Valerie maintains the facade of not knowing Derrick during her initial investigation. Valerie soon discovers that Tracie is cheating on Derrick with Rafe and provides Derrick with proof. On the other hand, Valerie has a strained relationship with her ex-husband, Carter Heywood (Danny Pino of 'Mayans MC'), a local politician, due to their arguments over their daughter Haley's custody. While Derrick tries to confront Tracie and Rafe about the affair, things quickly take a dark turn when the cheating duo is found dead, and Derrick is framed for their murder. Moreover, Derrick realizes there is more to Valerie than meets the eye and finds himself in a difficult situation.
Fatale Ending: What Does Valerie Want From Derrick?
The final act sees Derrick turning to his criminal cousin Tyrin to confide about the events leading to Rafe and Tracie's death. Derrick is accused of their murders, and the police suspicion leads to Derrick losing his reputation and goodwill. Furthermore, Derrick soon puts the dots together and deduces that Valerie is behind the events leading to his downfall. However, Derrick is unaware of Valerie's true motivations behind framing him. Meanwhile, Tyrin and his friend attempt to get a confession out of Valerie to clear Derrick's name. However, Valerie quickly kills them, proving that she has a mysterious agenda behind targeting Derrick. Earlier in the film, Valerie and Derrick crossing paths again after their sexual encounter in Las Vegas seems coincidental.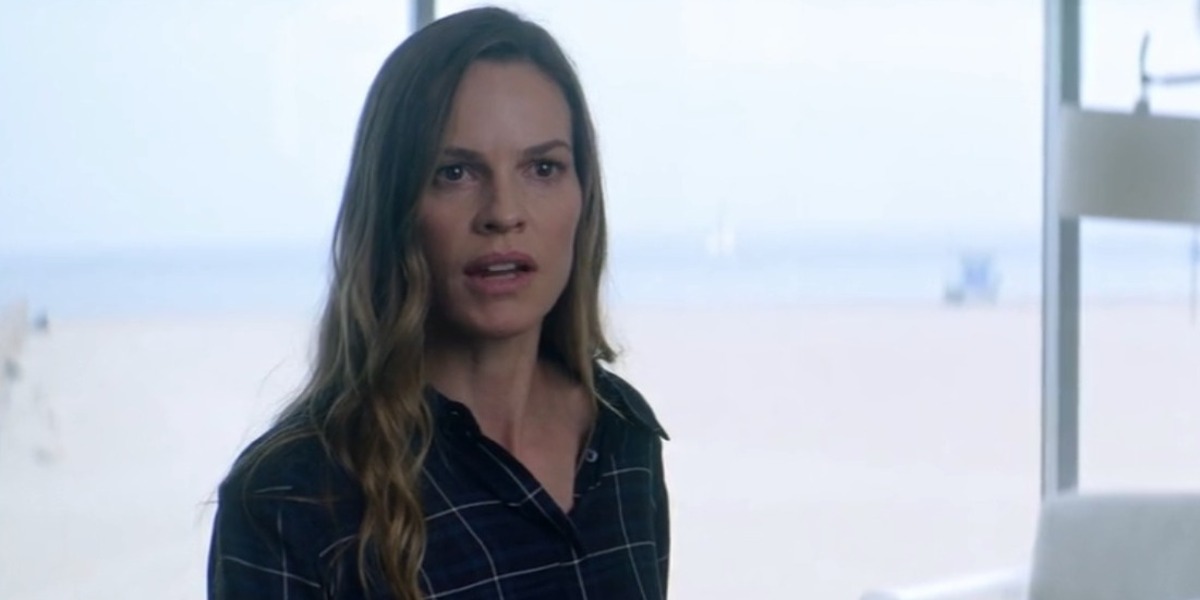 It soon becomes evident that Valerie used the encounter to gain information about Derrick's personal life. She later uses the information to force Derrick into a difficult situation he cannot escape without her help. Thus, the film's climax brings Derrick and Valerie together for a showdown, where Valerie finally reveals her motivations. Ultimately, Valerie reveals that she manipulated the events leading to Derrick learning about his wife's affair. However, Valerie agrees to frame Tyrin for the murder of Rafe and Tracie if Derrick kills her ex-husband, Carter, so that she can gain her daughter's custody. Although Derrick accepts the offer, he tries to warn Carter about the plot. Nonetheless, the situation escalates, and Carter is accidentally killed. However, Derrick soon realizes that Valerie does not attend to honor her end of the deal.
Is Valerie Dead? Does Derrick Clear His Name?
In the end, Derrick finds himself deep in Valerie's trap when Carter ends up dead. Derrick realizes that Valerie is blind in her love for her daughter and will remove any obstacle to reuniting with her. After Carter's death, Derrick is the only one aware of Valerie's machinations. Therefore, he knows Valerie will not spare him by clearing his name. During the climax, Derrick meets Valerie at her apartment, where they address the aftermath of Carter's death. Valerie confesses to killing Rafe, Tracie, and others. She manipulated the events in Derrick's life after learning about his vulnerabilities.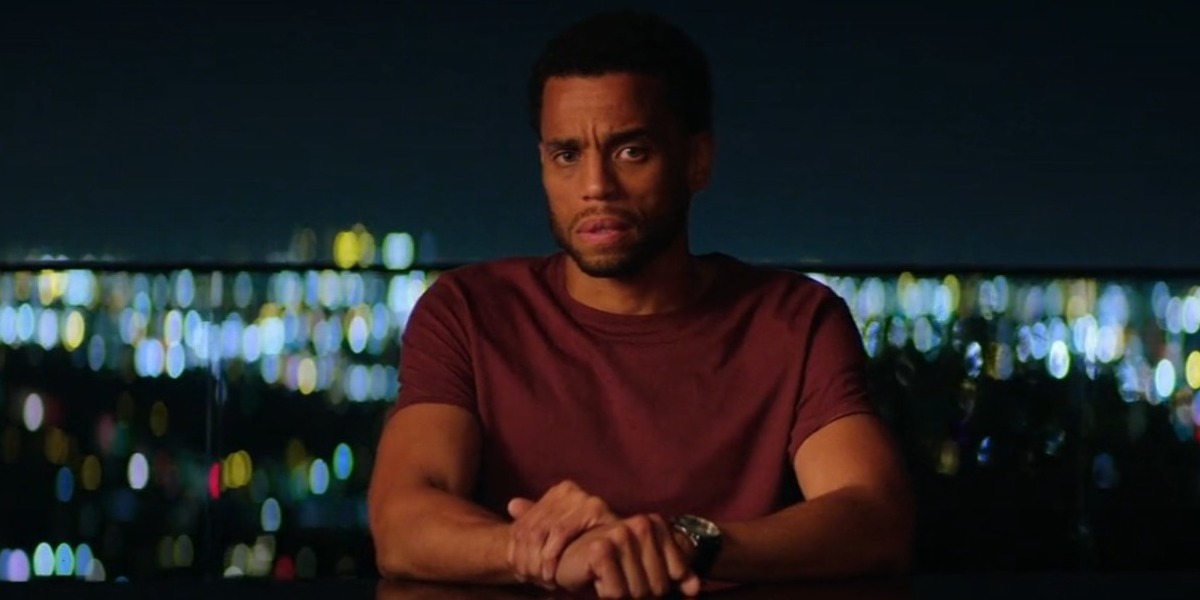 Valerie knew she could not fight Carter's political influence, which would always prevent her from getting Haley's custody. Hence, Valerie used Derrick as a pawn in her scheme to get Carter out of the way. With Carter dead, Derrick has no hope of clearing his name. At last, a fight ensues between Valerie and Derrick when Valerie tries to tie up loose ends in her plot by killing Derrick. However, Derrick reaches out for the gun and shoots Valerie, seemingly neutralizing her threat. Valerie is not fatally wounded and once again attacks Derrick, forcing him to shoot her dead. Ultimately, Derrick kills Valerie in self-defense, ending her crusade. However, Derrick has recorded Valerie's confession. As a result, the ending implies that Derrick will use the recording to clear his name.
What Happened to Valerie's Daughter?
Valerie's primary motivation behind the chaos she causes in Derrick's life is her love for her daughter, Haley. Earlier in the movie, we learn that Valerie and Carter are fighting over the custody of Haley. Moreover, Carter has a restraining order against Valerie and does not want his ex-wife around his daughter. It is later revealed that Haley uses a wheelchair, and Valerie is responsible for her condition. Valerie's drinking habit led to her leaving her service revolver unlocked. Haley reached for the weapon and accidentally fired it, leading to an injury that left her paralyzed. As a result, a case could be made for Valerie being a negligent mother, and Carter's actions to keep her away from Haley seem justified. Valerie is convinced that Carter's political influence will never allow her to regain Haley's custody. However, the film ends with both Valerie and Carter dead, leaving Haley's fate unknown. Valerie's actions only add more misery to Haley's life by manipulating events to get her custody. Moreover, Valerie also nearly destroys Derrick's life in her misguided quest to reunite with her daughter.
Read More: Best Femme Fatale Movies on Netflix