Paramount+'s 'Frasier' sees Kelsey Grammer reprising the role of the titular psychiatrist as Frasier embarks on a new chapter of his life by returning to Boston. In the city where viewers first met the character decades ago, new challenges await Frasier, especially as he tries to chart a new course in his career by accepting a teaching job at Harvard. However, as Frasier is forced to confront his past, viewers must be curious to learn why he left Boston in the first place. If you need a refresher about Frasier's departure from Boston and eventual return, here is everything you need to know! SPOILERS AHEAD!
Frasier's Origins in Boston
In the 2023 revival of 'Frasier,' Dr. Frasier Crane, a renowned psychiatrist, returns to Boston for a second tenure. Loyal fans of the series will remember that the character's chronologically first appearance and introduction comes in the city, which is a large part of his early stories. Fraiser first appears in the third season premiere of 'Cheers,' titled 'Rebound.' The popular sitcom starring Ted Danson is primarily set in Boston, and Frasier eventually became an important recurring character.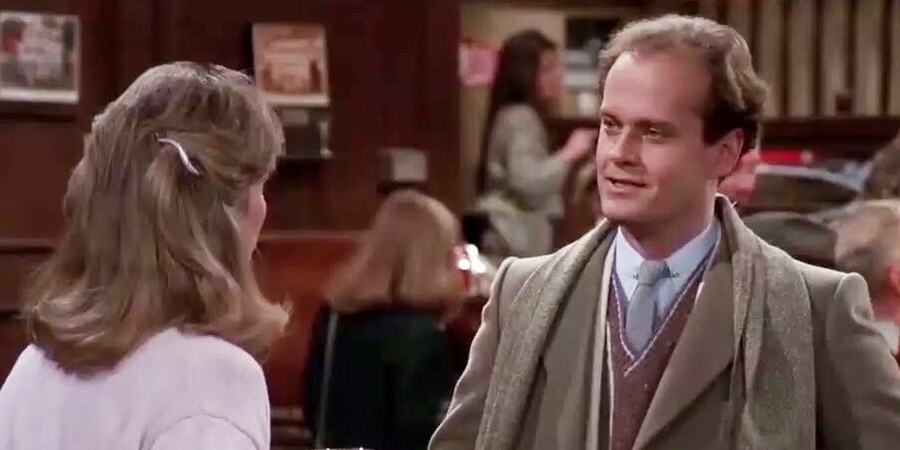 However, when the character received his own spin-off, Frasier moved to his hometown of Seattle. In the third episode of the revival, Fraiser expresses embarrassment over the circumstances under which he left Boston. In the series finale of 'Cheers,' Frasier finally reconciles with his wife, Lilith Sternin, despite the latter cheating on him. However, Frasier's move to Seattle is not a part of his storyline in the original series, which provides the character with somewhat of a happy ending as he remains in Boston.
Frasier Swaps Boston for Seattle
Frasier moves to Boston in the pilot episode of the spin-off series 'Frasier' that premiered in 1993. The episode picks up roughly six months after the conclusion of 'Cheers.' In the episode, it is revealed that Frasier has separated from Lilith. The couple have divorced, and Lilith has custody of their son, Frederick. In the pilot episode, Frasier has swapped Boston for Seattle, and he explains the reason behind the move to his brother, Niles Crane. Fraiser admits that he left Boston behind because his personal and professional life had stagnated in the last few years. Frasier's feelings of embarrassment and humiliation over his life in Boston stem from his impulsive decision to attempt suicide.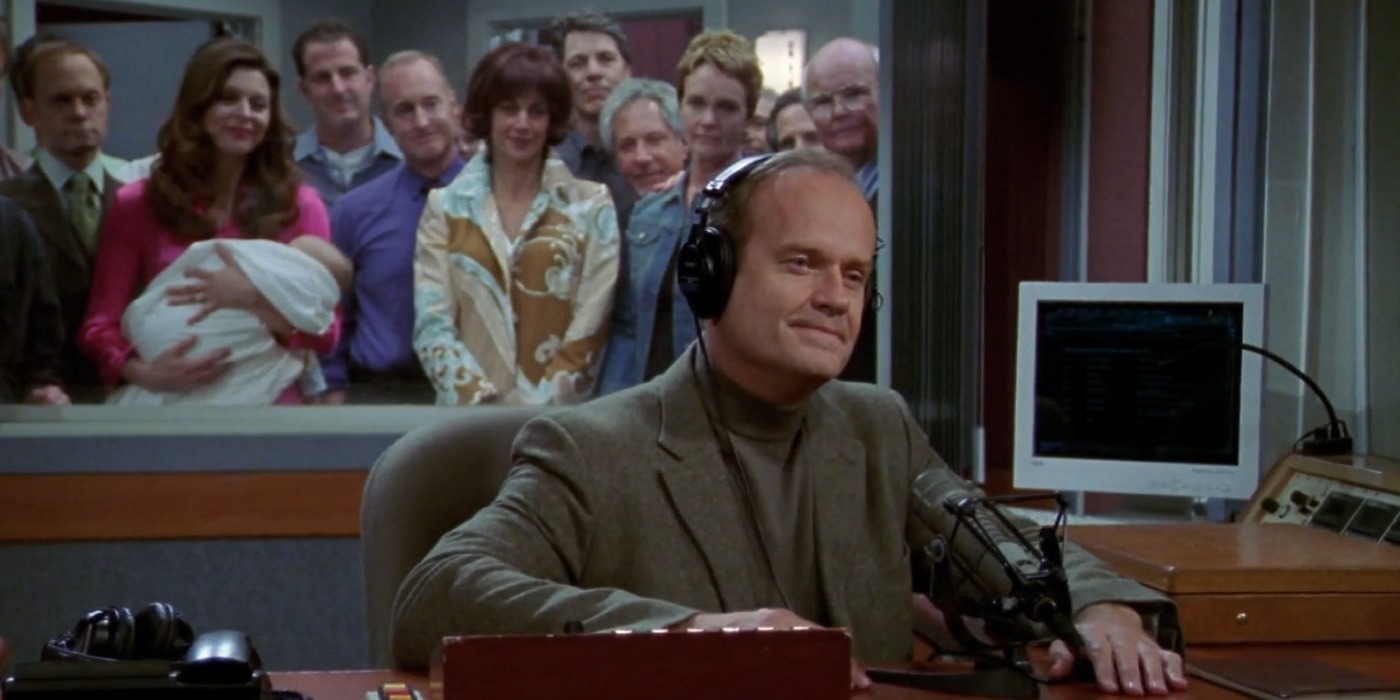 In the eleventh episode of 'Cheers,' season 11, titled 'The Girl in the Plastic Bubble,' Lilith tells Frasier that she is leaving him for her colleague, Dr. Louis Pascal. Frasier immediate response to the situation was to try to jump from a building, but he was stopped. However, the moment signified a new personal low for Frasier, and despite his brief reconciliation with Lilith, their divorce compelled Fraiser to make a fresh start. Thus, Frasier returned to his hometown of Seattle and eventually reunited with his brother, Niles, and father, Martin Crane. In the 2023 revival, Frasier expresses his frustrations with his stalled career and breakup with Charlotte, prompting him to move cities again to seek a fresh start. However, this time, Frasier moves back to Chicago after nearly three decades, bringing his life journey and history with Boston full circle while still feeling like the start of a new chapter instead of a conclusion.
Read More: What Happened to Daphne Moon? Is Jane Leeves in Frasier (2023)?