The nineteenth season of ABC's medical series 'Grey's Anatomy' depicts an intricate phase of Dr. Meredith Grey's life. When Zola expresses her concern about whether Meredith will get diagnosed with Alzheimer's disease like the latter's mother Ellis Grey, the chief surgeon at Grey Sloan Memorial Hospital realizes that it is time for her to do everything she can to comfort her daughter. She decides to move to Boston from Seattle so that she can conduct research on Alzheimer's to find a cure and admits Zola to a school that her skills deserve. Meredith's departure from Grey Sloan paves the way for Ellen Pompeo's exit from the medical drama. As the beloved actress left the show after nineteen seasons, the viewers may want to know the reason behind the same. Well, here's what we can share!
Why Did Meredith Grey Leave Grey's Anatomy?
In the seventh episode of the nineteenth season, Meredith Grey leaves Grey Sloan to move to Boston. Her colleagues celebrate her time at the hospital by throwing a party in her name. The episode marks the final appearance of Ellen Pompeo before her exit. Pompeo left 'Grey's Anatomy' to pursue other projects. "I feel super happy, but listen, the show has been incredible to me and I've loved a lot of the experience. Listen, it's just, I gotta mix it up a little bit," the actress told Drew Barrymore while appearing in 'The Drew Barrymore Show.'
Pompeo's reason is understandable since she had been a part of the show as an actress for nearly two decades. "I gotta do something new or I'm literally gonna turn into like, you can't do the New York Times crossword puzzle every single day. I mean, 19 years, that's more than people keep their kids in their house; like people keep their kids in their house until they're 18 and then they send them off to college. So this is like me like going away to college," Pompeo added. After departing from the medical drama, the actress must have joined the production of an untitled limited series ordered at Hulu.
The Hulu series, inspired by a true story, follows a Midwestern couple who adopts an 8-year-old girl with dwarfism. While the girl grows among their biological children, the couple realizes that she may not be who they believe she is. Pompeo is also set to executive produce the series. Although Pompeo left the medical drama as an actress, she remains in the show as the narrator and an executive producer.
Will Ellen Pompeo Return to Grey's Anatomy?
Yes, Ellen Pompeo will return to 'Grey's Anatomy.' The actress confirmed that she will feature in the nineteenth-season finale. However, there isn't an explicit confirmation regarding the actress' future in the show if it gets renewed for a twentieth season. Having said that, the admirers of the medical drama may not need to worry much since Pompeo had been vocal about her commitment to the series several times.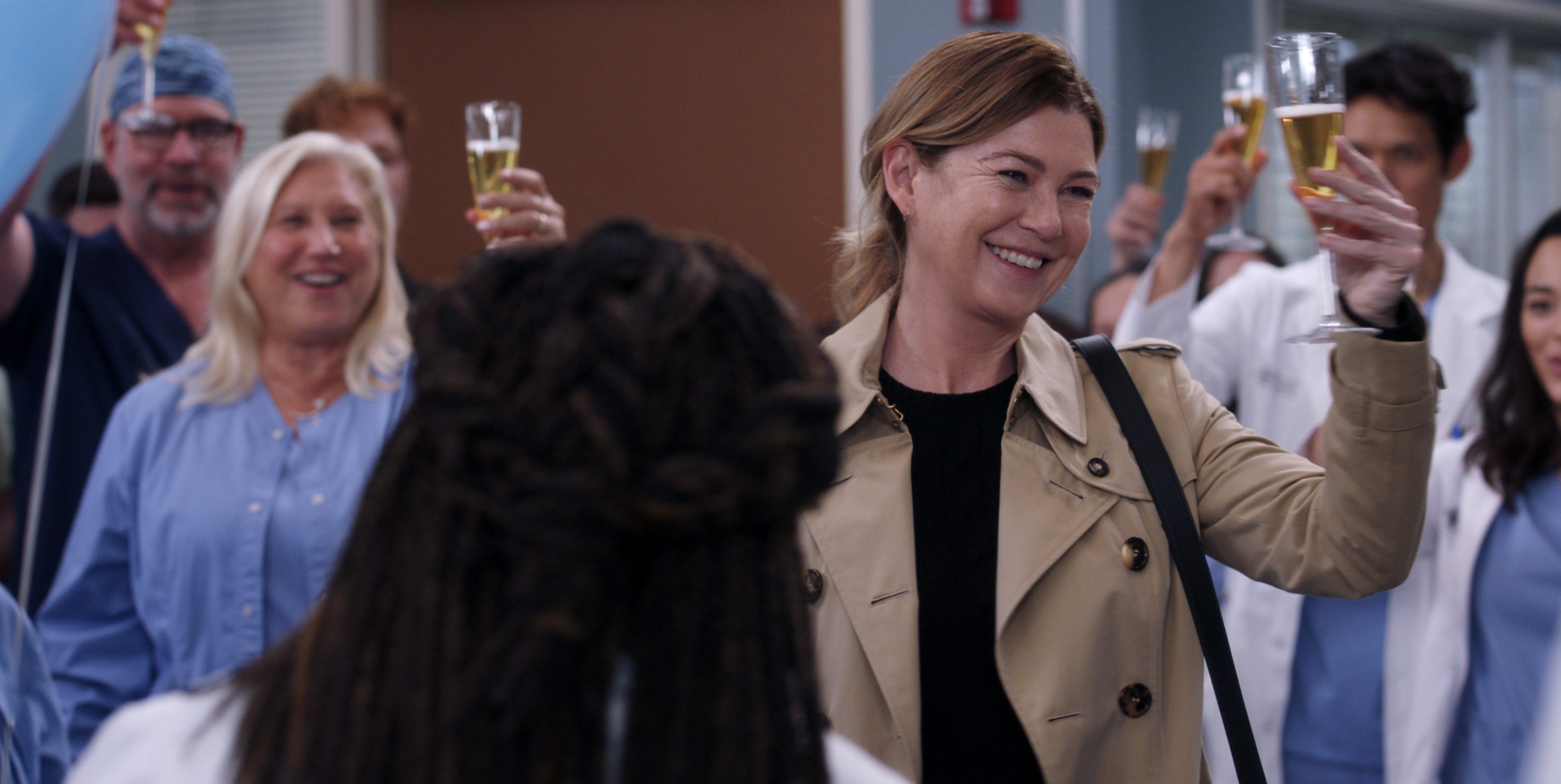 "It's still Grey's, she [Meredith] is still there in spirit and that's the house that Grey built, so she's always there," Pompeo told ET Online. "She just has to step away for a little bit to do a Hulu show. It's a great company to work for and I'm really, really lucky that they've given me the opportunity to do both, and so I had to take it," she added. Since Pompeo only planned to leave the series for a "little bit" of time, we can be hopeful that the actress will remain a significant part of the series' future if ABC greenlights the twentieth season.
In addition, Pompeo is confident that she will not be gone from the medical drama for good as long as it is on the air. "I'm going to always be a part of that show. I'm an executive producer. I spent two decades of my career on [Grey's] — it's my heart and soul. I'll never truly be gone as long as [it's] on the air," the actress told Deadline. Therefore, we can eagerly await Pompeo's return in the nineteenth-season finale and to the main cast of the series' potential season 20.
Read More: Will Amelia and Link Get Married in Grey's Anatomy? Theories