While Netflix's 'Ginny & Georgia' is not 'Euphoria,' it does deal with its share of issues prevalent among young adults, including substance abuse, depression, and self-harm. The story follows Virginia "Ginny" (Antonia Gentry), Georgia (Brianne Howey), and Austin (Diesel La Torraca) as they arrive in the fictional suburb of Wellsbury, Massachusetts, to start a new life. It is revealed in the first season that Ginny burns herself with her mother's lighter. In season 2, as the issue persists, she reaches out to her father for help, and he puts her in therapy. Things do get better for Ginny as the season progresses, but the healing process is hardly ever a straight line. There are bound to be good days and bad days. If you are wondering why Ginny burns herself, we got you covered. SPOILERS AHEAD.
Why Does Ginny Self-Harm?
Ginny shares a complex relationship with her mother. They clearly love each other, fiercely at that, and a part of Ginny seems to know that her mother has done the best she can for her and her brother under the circumstances. While Georgia could have chosen certain things differently, which would have made things easier for Ginny, in her defense, she has always lived her life on her own terms, never expecting others to help her. And this, unfortunately, was extended to Zion's parents as well. They really wanted to be more involved in their granddaughter's upbringing, but Georgia's vagabond life got in the way of that. It isn't until Wellsbury that Georgia really thinks of rooting herself at a spot.
Georgia had a horrible childhood, filled with a sense of abandonment and abuse. She wanted to give her children the complete opposite, where they would feel safe and happy. So, she doggedly pursued that vision, not realizing that her actions were inadvertently causing adverse effects on her children. Marcus and Ginny call Georgia a force; she can run through any obstacle in her path and solve any problems with brute determination. But not everyone is made like that, and Ginny definitely isn't.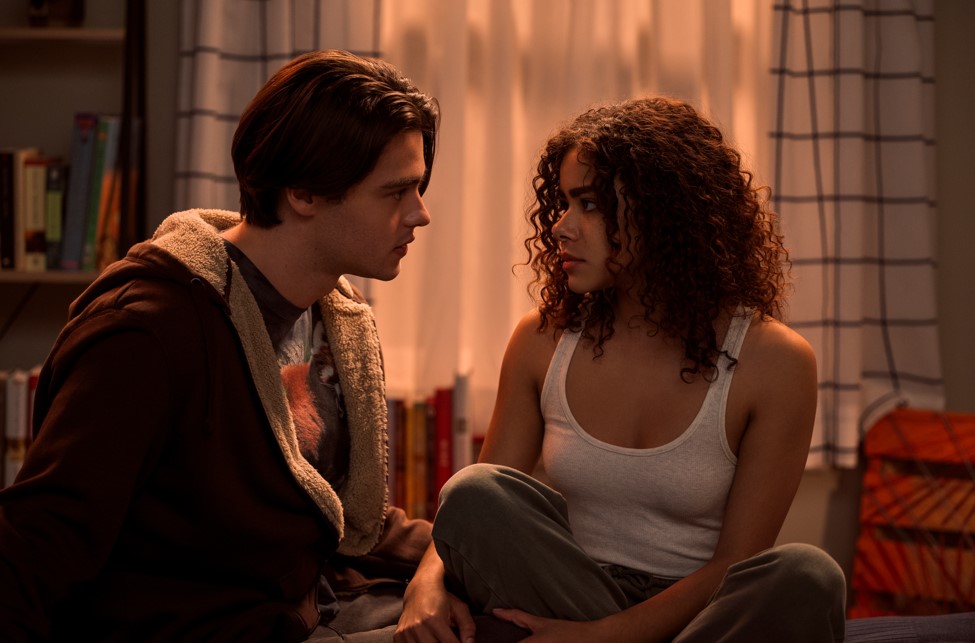 While Georgia is great at hiding things, Ginny was always aware that they were poor. When she was 12 years old, she was invited to a birthday party. Because of the constant moving, Ginny never had friends before and never attended any parties. She was so nervous that she ended up changing her dress four times. However, she ultimately didn't go, as Georgia moved them that evening. Not long after, Ginny burned herself for the first time. In her session with Dr. Lily, Ginny says she felt "this insane, pent-up energy and the urge to just hurt." She confesses that she had this feeling before but never did anything. She clarifies that her thoughts weren't suicidal at the time, and she knew that it was bad. She also knew that she would do it again and felt ashamed. It's a feeling that has never gone away.
It seems that whenever Ginny feels overwhelmed and stressed by her life and circumstances, she burns herself, using unhealthy behavior as a coping mechanism. Dr. Lily gave her a rubber band and diary and told her to use them whenever she feels stressed. She also encourages Ginny to call her if she thinks she is going to self-harm. Ginny uses the rubber band to distract herself whenever she feels the urge, and on her father's advice, she starts writing poetry in the diary. Just like in season 1, Marcus helps her in navigating the urges. Ginny also eventually tells Georgia. Horrified, Georgia goes to therapy with her daughter. Even though she harbors skepticism about the process, by the end of the season, her relationship with her daughter reaches a better place because of it.