Tyler Kennedy "TK" Strand and Carlos Reyes' togetherness in FOX's action series '9-1-1: Lone Star' is one of the most celebrated relationship sagas in network television of recent times. The couple survives several obstacles and predicaments to share their life with each other, which leads to their engagement in the third season. The fourth installment of the series revolves around the preparation for their much-awaited wedding. However, the fans are worried about the prospects of the same since it hasn't happened yet as the season progresses toward its conclusion. Is there anything to worry about Carlos and TK's impending wedding? Let's find out! SPOILERS AHEAD.
Will Carlos and TK Get Married?
Yes, Carlos and TK will get married. The couple starts preparing for their marriage since the premiere episode of the fourth season. Since then, they deal with several predicaments that threaten their togetherness, ranging from Carlos' previous marriage to Iris to TK's wish to have kids when the former is against it. Although these conflicts do not fail to affect them, they always find a way to move past the same and reassure their love for each other. Even though fifteen episodes are a lot for the "Tarlos" fandom to witness their wedding, the wait is expected to be worth it. Co-creator Tim Minear confirmed that Carlos and TK will get married in the two-episode season finale event, which will air on May 16, 2023.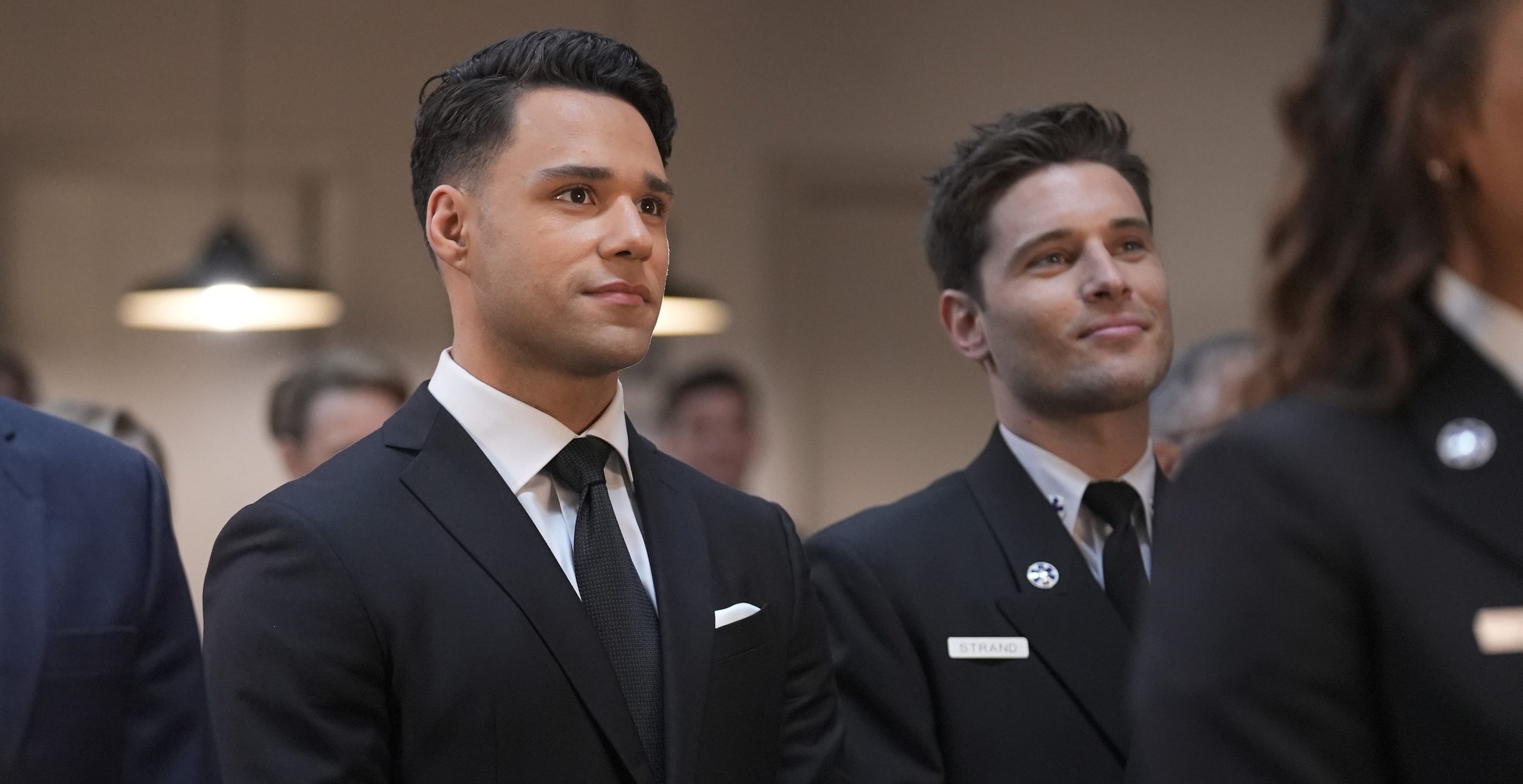 "It's going to be a beautiful wedding — we shot it already and I think it's going to be really emotional," Minear told EW. However, the co-creator and his team of writers aren't ready to offer a smooth-sailing wedding. "Although I don't know if I want to tease that, because what's going to really happen is tragedy will strike and the entire thing will be put in question," he added. Considering Minear's words, it is clear that TK and Carlos' wedding will be threatened by an unrevealed predicament. We may see the Station 126 family trying their best to solve the same in the seventeenth and eighteenth episodes of season 4.
Minear and co-showrunner Rashad Raisani wanted to raise the stakes and make the wedding unpredictable. "[Showrunners] Tim [Minear] and Rashad [Raisani] really created a form of, 'How do we make the predictable or the expected become unexpected and unpredictable?' Something is gonna happen where it's gonna absolutely throw everyone off," Rafael L. Silva, who plays Carlos, teased to TV Guide. "And it's gonna make everybody, especially the audience and Carlos, earn this wedding and the happiness and the joy this wedding can bring. It was a lot of fun to shoot the finale, but it was hard at times as well," he added.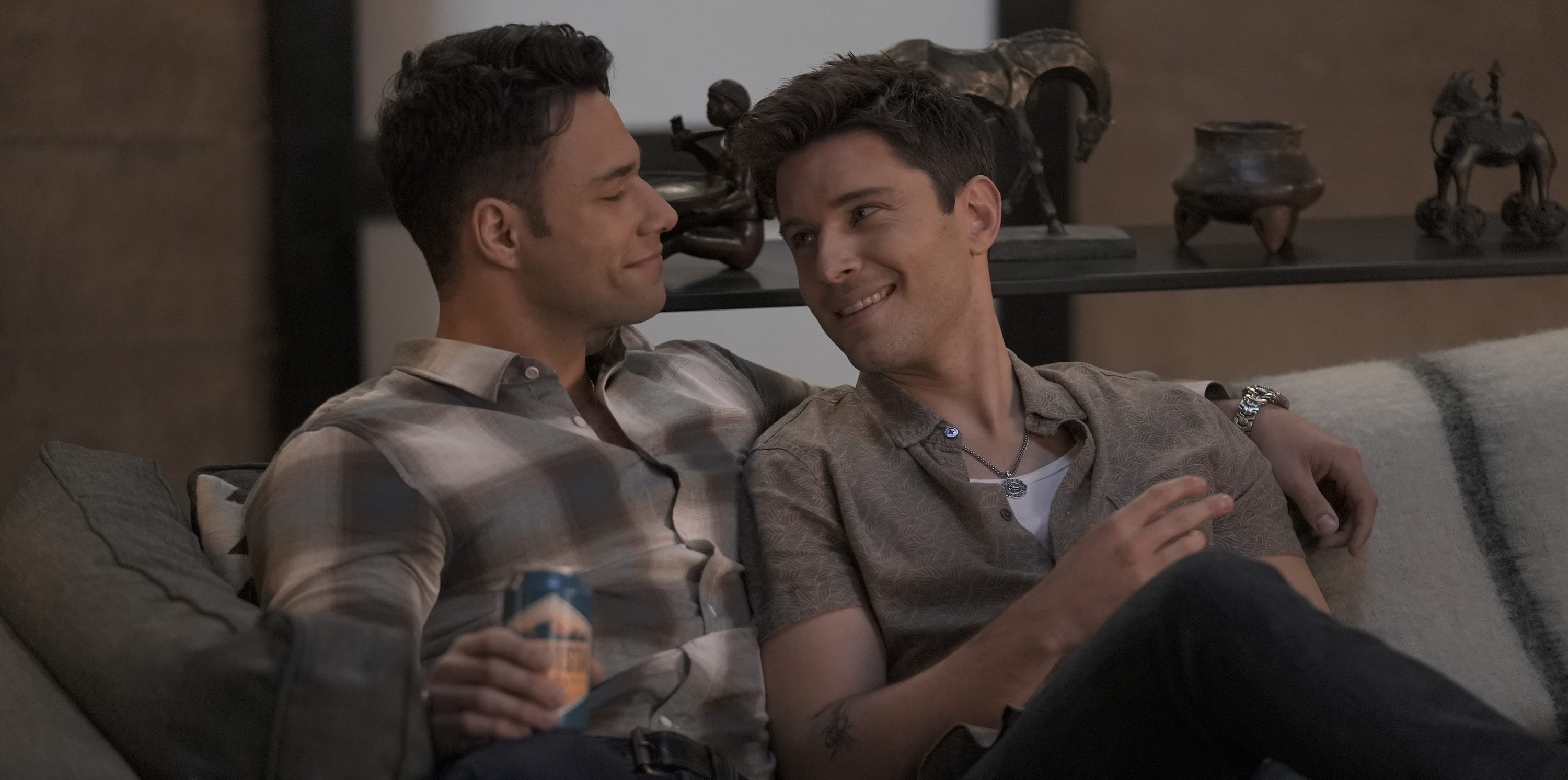 Irrespective of the tragedy, Minear promised that Carlos and TK's wedding will be "moving." "Of course, I'm not going to be able to do absolutely everything that everybody wants, but I think overall people are going to be moved. I mean, the cast was. There was a moment during the reception that plays into sort of the last minutes of the episode, and the entire cast was in tears. They weren't acting. They were just all incredibly moved," the co-creator said in the same EW interview. Therefore, we can expect the final two episodes of the season to astound us and end with heartwarming Tarlos moments.
Carlos and TK's marriage has become an inevitability due to the strength of their relationship. The viewers have been waiting for their wedding for years and, understandably, Minear and his team wanted to end the season with the same to conclude the installment on a high note.
Read More: Does Owen Have Huntington's Disease? Will He Die in 9-1-1 Lone Star?