The third season of FOX's action series '9-1-1: Lone Star' ends with the engagement of Tyler Kennedy "TK" Strand and Carlos Reyes. In the fourth season premiere, TK tries to find a venue for their wedding, only to get disappointed every time he reaches out to one. When he ultimately finds a place, Carlos drops a bomb by revealing that he is married to Iris Blake. The first and second episodes of the season follow Iris' companionship with the police officer as well. This isn't the first time Iris has been an influential presence in the series. So, what do we know about her? Who plays the intriguing character? Let's find out! SPOILERS AHEAD.
Who is Iris?
Iris Blake is the sister of Liv Tyler's Michelle Blake, who serves as the paramedic captain at Station 126 before Tommy Vega's appointment. The first season of the series begins with Michelle trying to find the missing Iris, who ran away from her ex-boyfriend Dustin Foster following a fight. Michelle's attempts to contact and find her sister comes to a dead end, making her suspect that Dustin killed Iris. The two sisters eventually meet accidentally at a camp where Iris has been staying in a tent. Michelle and their mother retrieve Iris from the camp, opening a new chapter of her life.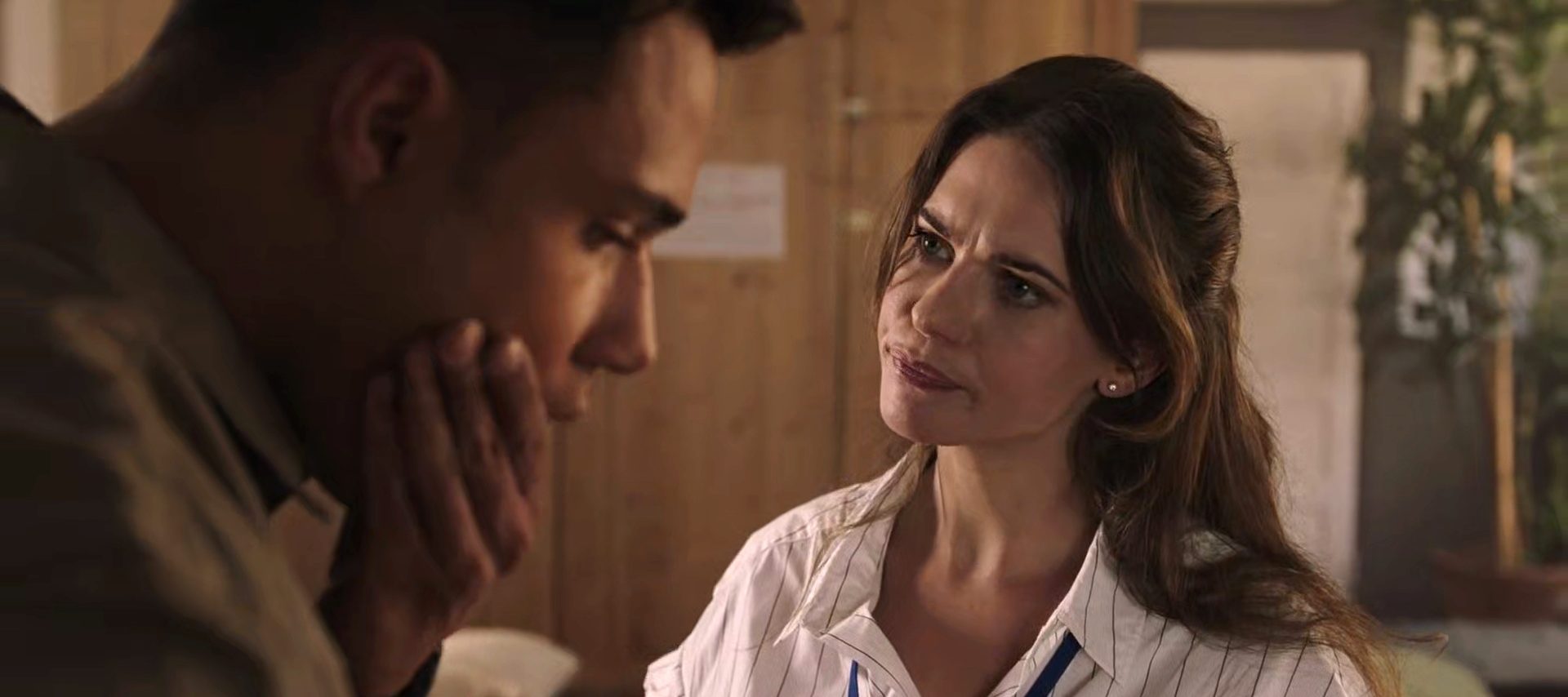 Iris is also Carlos' best friend since their high school years. When he came out as gay to his parents, they ignored his sexual orientation outrightly, leading him to marry Iris for the sake of satisfying his parents. When Iris got diagnosed with schizophrenia, she benefitted from Carlos' health insurance as his spouse as well. Since their namesake marriage helped her financially to get better, he didn't divorce her even after getting together with TK. He seriously considers the need for separating from Iris only after his engagement.
In the first episode of the fourth season, we get to see a completely different Iris. She commits her life to serve her community, especially after witnessing the troubles of the homeless and marginalized people firsthand. She also promises to TK that she will annul her marriage with Carlos instead of moving forward with a divorce so that the paramedic can be Carlos' first married partner in every way.
Who Plays Iris?
Lyndsy Fonseca, known for her performance as Katie Deauxma in 'Kick-Ass' and 'Kick-Ass 2,' plays Iris Blake in '9-1-1: Lone Star.' Fonseca had her breakthrough with her performance as Colleen Carlton in 'The Young and the Restless,' appearing in over a hundred episodes of the CBS soap opera. After leaving the same, she joined the cast of another CBS series 'How I Met Your Mother,' playing Penny Mosby in 65 episodes. Meanwhile, she appears as a part of the guest cast in famed shows such as 'CSI: Crime Scene Investigation,' 'House M.D.,' 'Heroes,' etc. She plays Donna in 'Big Love' and Dylan Mayfair in 'Desperate Housewives' as well.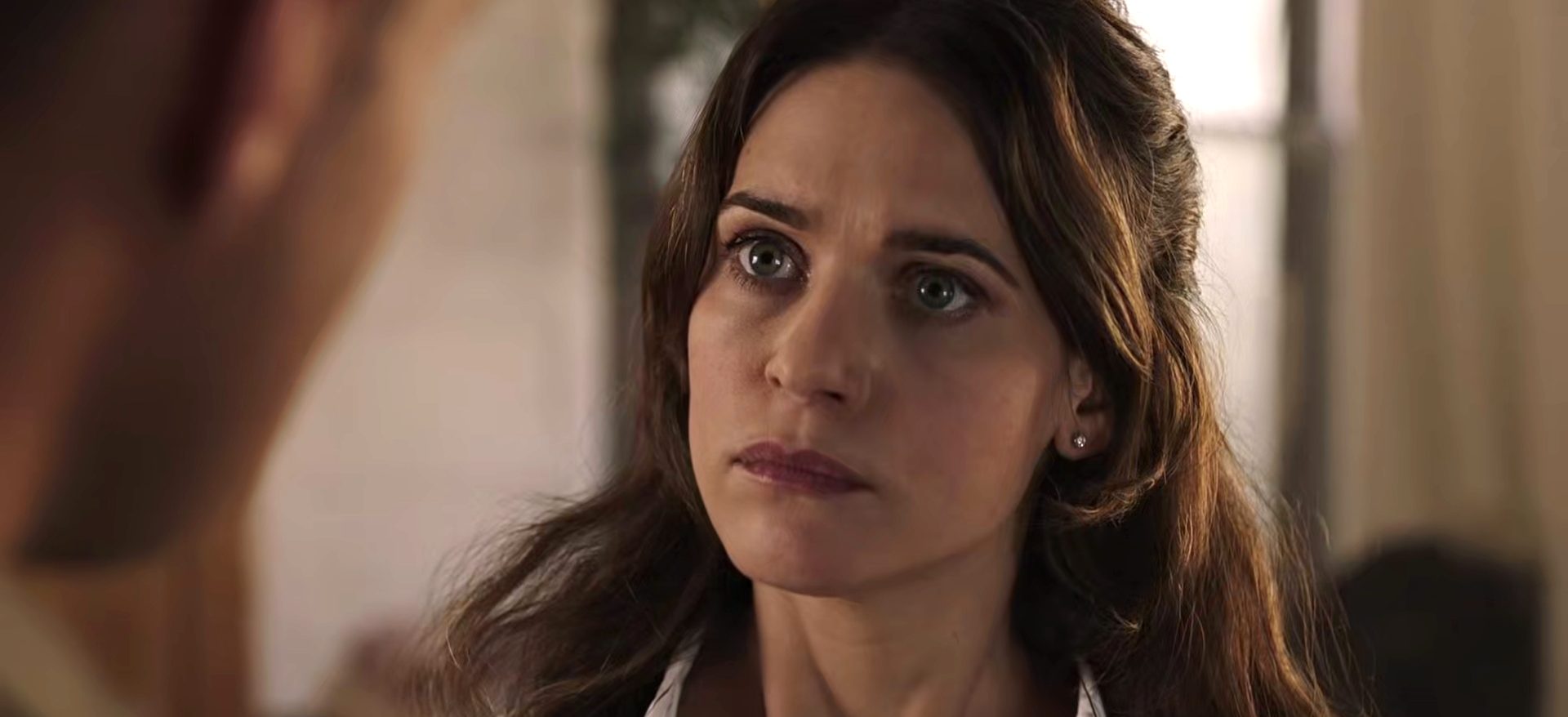 In John Carpenter's horror film 'The Ward,' Fonseca plays Iris. The actress plays Alex Udinov in The CW's thriller series 'Nikita,' Angie Martinelli in 'Marvel's Agent Carter,' Allison in 'RePlay,' Laura Turner in Disney+'s action comedy series 'Turner & Hooch,' etc.
What Happened to Iris?
In the second episode of the fourth season, Carlos receives a call from a fellow police officer, who contacts him to inform him about Iris' disappearance. Her car is found abandoned at a tunnel with no traces of her, with their divorce papers inside the vehicle. The episode ends with Carlos getting worried about his best friend. It is possible that Iris must have encountered a drug dealer or any criminal for that matter while she has been working with the homeless. Since the tunnel has become a home for the homeless, drug dealers may have been targeting them, forcing Iris to intervene.
Through Iris' conversation with TK, it is evident that she is not someone who can hold back anything, even if doing the same may threaten her life. Since her car is in normal condition, Carlos must have already ruled out an accident. Although there is a possibility of Iris relapsing to return to her old life, her car at the tunnel indicates that something unexpected has happened to her. Considering the volunteer work she is doing, helping the victims of the crime lords of the city, a mix-up between them cannot be ruled out. Whatever happened to her is also expected to threaten the wedding of Carlos and TK since the couple cannot marry before Iris annuls her marriage with Carlos.
Read More: Will Tommy Vega and Reverend Trevor Parks End Up Together in 9-1-1: Lone Star?