The fifth season of FOX's medical series 'The Resident' follows a tumultuous phase of Devon Pravesh and Leela Devi's togetherness. Devon considers accepting an offer he receives from a renowned medical research institute in Baltimore and Leela insists that she can only prioritize her ambitions over Devon's wish to have kids. Still, they resolve the concerns in their relationship and lead a satisfying life together in the sixth season of the show. In the season finale, Devon decides to take their togetherness to the next stage, making the viewers wonder whether we will see them get married. Well, here are our thoughts regarding the same! SPOILERS AHEAD.
Devon Pravesh and Leela Devi's Marriage
Although Devon and Leela are not on the same page in the fifth season, the admired couple makes peace in the season 5 finale, which makes Devon decides against moving to Baltimore. Meanwhile, Padma gives birth to two boys, making Devon and Leela an uncle and aunt respectively. The minimal responsibilities that come along with the same make them stronger as a couple. Throughout the sixth season, we get to see Devon and Leela settling their differences to make their relationship more definite. In the sixth season finale, Devon proposes to Leela, only for her to reply yes.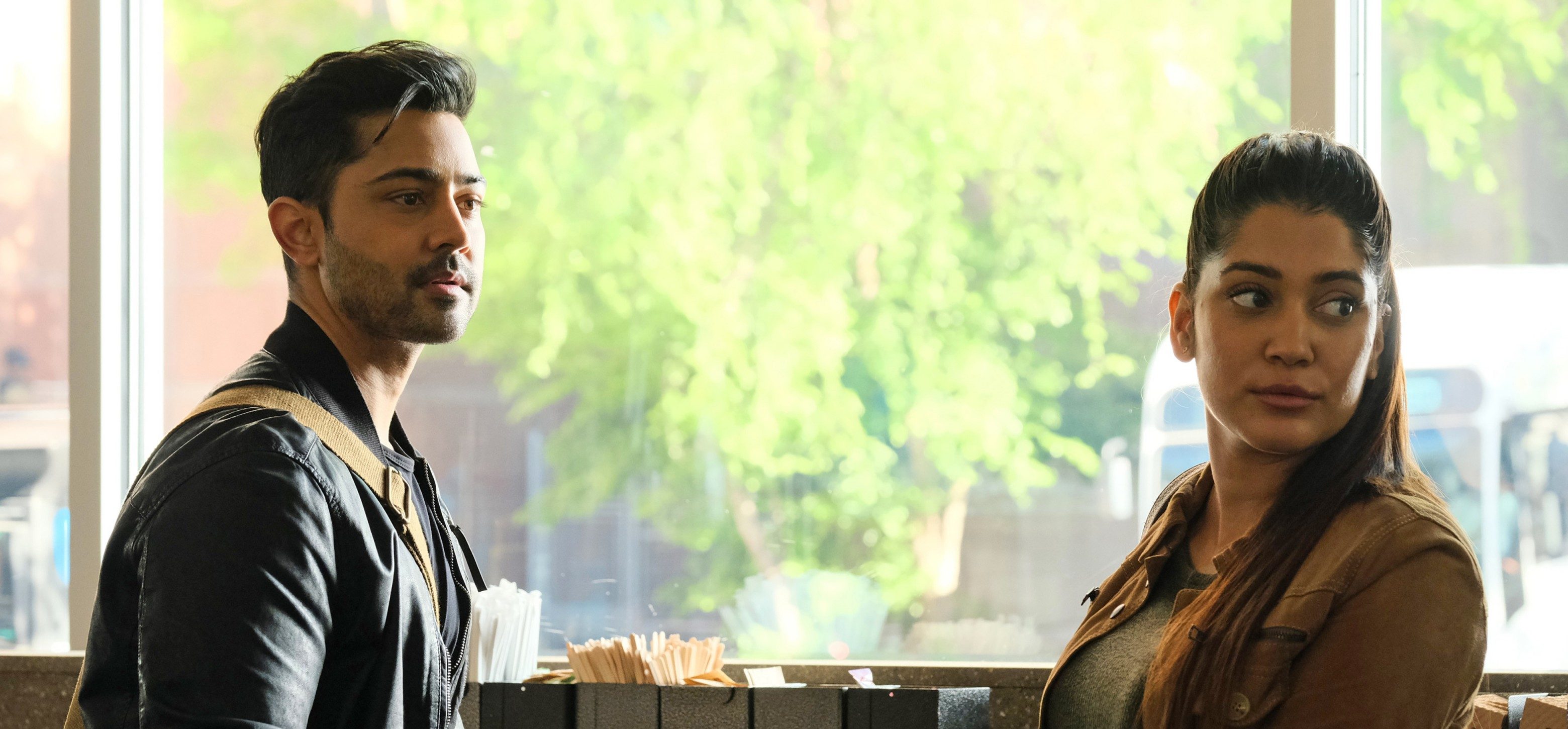 Devon and Leela get engaged and their colleagues have another wedding to look forward to after celebrating the marital union of Dr. Randolph Bell and Dr. Kit Voss. As far as their marriage is concerned, there aren't many factors that will stop the couple from their matrimony. The most significant challenge their relationship faces is Leela's insistence that she doesn't want to have kids in the foreseeable future. Since Devon has been aspiring to become a father and start a family, Leela prioritizing her professional ambitions has hurt him. However, Leela reconsiders her decision after the birth of Padma and AJ's sons.
As an aunt, Leela starts to take care of Padma and AJ's boys, which makes her realize that she can be a mother as well. Although Padma suffers from severe postpartum depression, Leela changes her mind about kids and lets Devon know that she is open to fulfilling his dreams. Since Leela gets promoted to an attending in the sixth season finale, making an astounding forward leap in her career, she can finally prioritize her personal life for a while as a reward. Devon, on the other hand, doesn't plan to leave Chastain and is committed to the hospital with a new trial. Thus, Devon and Leela most likely will get married.
Devon proposes to Leela right after meeting Bell and Kit, who may continue to motivate them as they prepare to embark on a new chapter of their life. Like the couple, Bell and Kit are two ambitious and highly committed doctors. But their aspirations and commitments haven't stopped them from getting married. In fact, their matrimony has helped them extend their support to one another better than ever. Their life together may guide Devon and Leela to manage their marital and professional commitments together. Even though their marriage is almost a surety, we yet don't know whether the viewers will be able to witness the same.
FOX hasn't renewed 'The Resident' for its seventh season yet. However, co-creator Amy Holden Jones is hopeful that a seventh season is possible but she acknowledges that ultimately FOX will have the final say. "The ratings are incredibly stable. We have a very core audience that just loves us, and if we have a chance, I'm sure we will continue to grow. It has the potential to go on and on, but whether it'll be given that shot, I don't know," Jones told TVLine. "[…] we don't know about Season 7. It's still a possibility. We're wrapping up the season, but not the show," co-showrunner Andrew Chapman told TV Insider.
Considering the words of Jones and Chapman, season 7 is indeed a possibility. If FOX greenlights the same, we can expect Devon and Leela's wedding in of the episodes of the potential installment.
Read More: Do Cade Sullivan and James Yamada End Up Together in The Resident? Theories