The eighth season of NBC's medical series 'Chicago Med' sees the introduction of Kai Tanaka-Reed and Zach Hudgins, the two new residents who join Gaffney Chicago Medical Center. Kai works closely with Dr. Crockett Marcel, one of the most celebrated surgeons in the city of Chicago. Although he is only a resident, Kai doesn't stop himself from confronting Marcel at times. He argues with his superior and even ignores the latter's instructions while treating patients. Kai's life, however, changes when he gets unexpectedly ill. Since the same threatens his future at Gaffney, the viewers must be wondering whether Devin Kawaoka is bidding adieu to the show. Well, let us share what we know! SPOILERS AHEAD.
Will Dr. Kai Tanaka-Reed Leave Gaffney?
After joining Gaffney, it doesn't take long for surgical resident Kai Tanaka-Reed to make an impression among his colleagues. While operating on a patient in the second episode of season 8, Kai raises his voice in the OR in the presence of Dr. Crockett Marcel without any experience doing surgeries. His egotistical and over-confident nature gets a blow when he falls ill. He suffers from a condition that makes him fart without any control over the same, only for him to be known at the hospital as the "fart doctor." Kai loses his confidence, only for him to question himself and his abilities.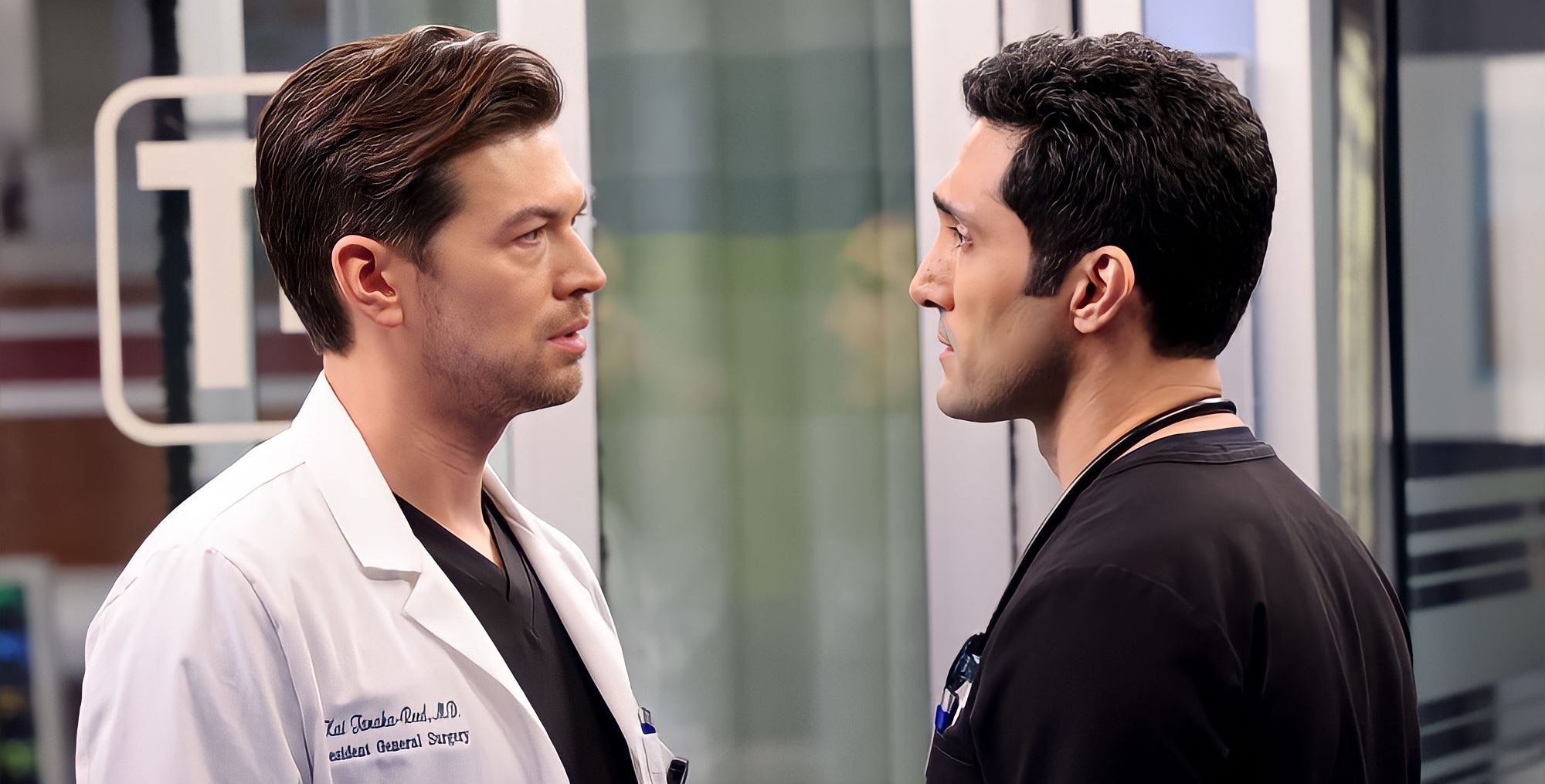 In the nineteenth episode of the eighth season, Kai's fellow doctors get into his head as they make fart noises to tease him. The surgical resident, who used to stand up for himself even in front of his mentor Marcel, fails to respond to the passive-aggressive blows he has been receiving since his condition gets diagnosed. Kai's insecurity becomes evident in the way he treats patients. While inspecting the bullet wounds of a patient, Kai commits a rookie mistake, only for the patient's blood to splatter over him. In addition, he also gets an earful from Marcel for making the patient unnecessarily worry about the latter's recovery.
As Kai finds it hard to continue his residency at Gaffney, the viewers must be curious about the chances of the same leading him to depart from the hospital. Does that mean we should worry about Devin Kawaoka's commitment to the show? Let's find out.
Is Devin Kawaoka Leaving Chicago Med?
As of yet, neither NBC nor Devin Kawaoka has released a statement concerning the actor's departure from 'Chicago Med.' Although Kai finds it increasingly difficult to deal with his lack of confidence and his colleagues' teasing, he most likely will remain at Gaffney following the intervention of Marcel during the surgery of their patient with bullet wounds. Marcel asks a staff member to take him away from the OR with a lie so that he can put Kai in charge of the patient's surgery all alone. The celebrated surgeon's plan works out when Kai deals with the pressure and completes the surgery outstandingly. The surgical resident's confidence returns, indicating that he most likely will continue his residency at Gaffney.
The writers of the series must have conceived Kai's illness and its consequences to form the foundation of his relationship with Marcel rather than as an indication of Kawaoka's departure from the series. Kai may become an integral part of Marcel's storyline as they may form an appealing mentee-mentor relationship. "He [Kai] is trying to get the best surgeries and try to sit in and assist in every surgery that he possibly can because he wants to learn from the best," Kawaoka told NBC Insider about his character, which sheds light on the scope of the surgical resident. Since the show is already renewed for a ninth season, we can expect the aforementioned mentee-mentor relationship to become an integral part of the upcoming installment's narrative.
Considering these factors and possibilities, we believe that Kawaoka most likely will continue featuring in 'Chicago Med.' In the upcoming episodes of the show, we can expect Kai to become a reliable and educated surgeon. "One of the things that he [Kai] is learning as a first-year surgical resident is how to interact with other doctors, with patients, with protocols, with hierarchy. All these things are super important in a hospital. Chicago Med is a team, and I think Kai is learning to be a part of a team," Kawaoka said in the same NBC Insider interview about what's ahead for Kai.
Read More: Who is George Thomas? Who Plays Him in Chicago Med?