The eighth season of NBC's medical series 'Chicago Med' depicts Jack Dayton buying the controlling interest of Gaffney Chicago Medical Center. He transforms the hospital with several changes and innovations despite the lack of support he receives from the majority of the hospital's staff members. In the fourteenth episode of the season, Jack talks to Sharon Goodwin, the chief administrator of the establishment, concerning the election to a seat on the hospital board. While she introduces her nominee to Jack, he introduces George Thomas to Sharon and asks her to consider him as well. Intrigued by the new character, we have dived deep into everything you need to know about him. Here are our findings! SPOILERS AHEAD.
Who is George Thomas?
Dr. George Thomas is a renowned neurologist and former Wisconsin state legislator. He also serves as a lobbyist for biotech companies, which might have made him a close friend of Jack Dayton and a well-wisher of the Dayton Corp. He lived a considerable part of his life in Milwaukee, where his wife worked, and then returned to Chicago. Although he tries to gain the seat on Gaffney's board through Jack, he has a valid reason for aiming the same. George was born in Gaffney and he grew up receiving treatment and care from the hospital. Now that he has enough time to spend on his own, he wants to invest the same in the growth of the hospital that has been a significant presence in his life.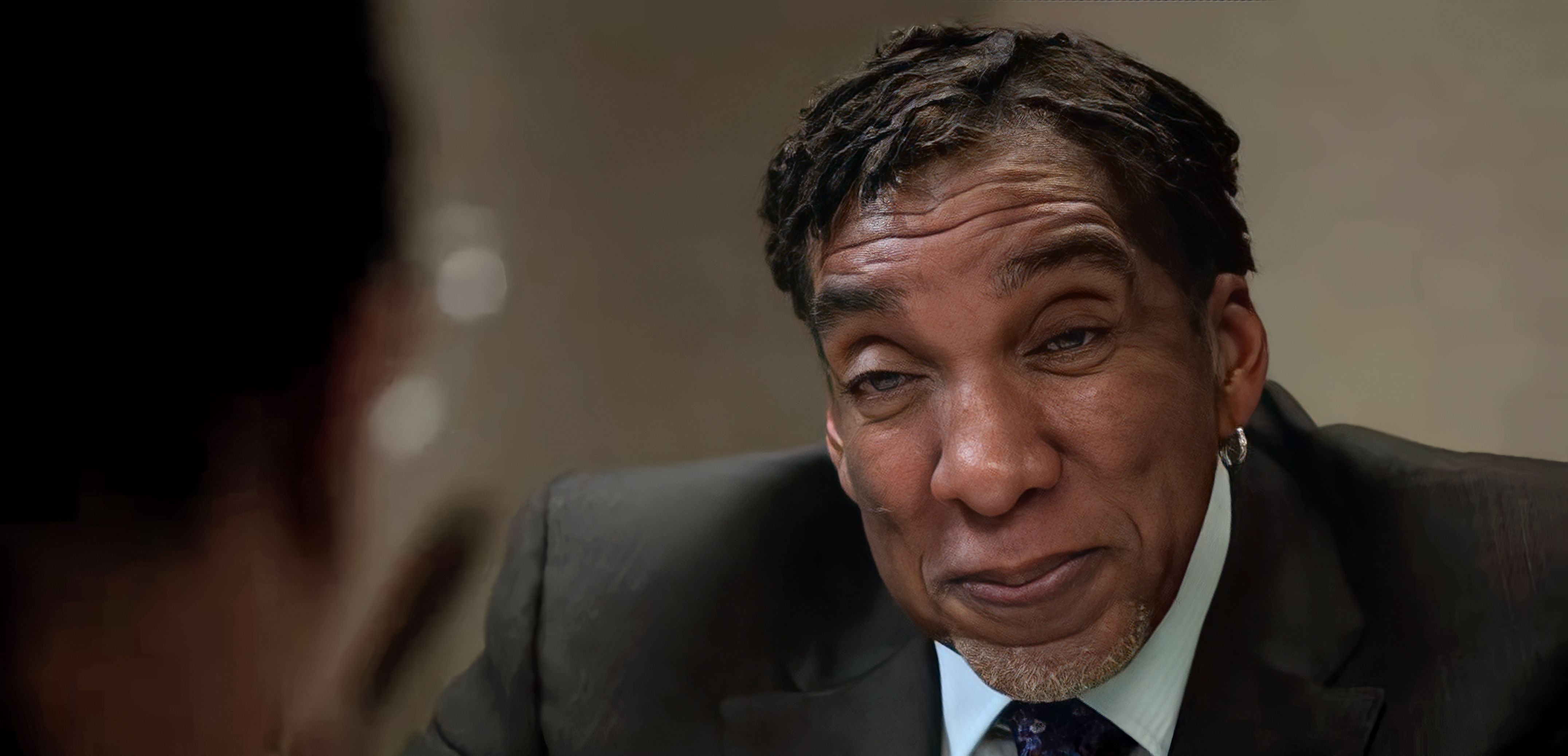 Due to George's personal connection to Gaffney, he wants to try his best to develop the hospital. He doesn't want to become another board member who visits the hospital once in a while to sign the registry. Instead, he wants to be at the establishment to make sure that its operation is happening without many challenges. In the fifteenth episode of the eighth season, it is revealed that George has become a board member. He also listens to Sharon's concerns regarding the shortage of housekeeper staff to resolve the issue with the union as soon as possible. While Jack only cares about the "big picture," George is interested in dealing with the minor issues that arise in the hospital.
In the upcoming episodes, we may see the staff members of Gaffney reaching out to George to share their concerns, especially due to the lack of Jack's availability. Sharon may continue to reach out to George for better results so that she can reduce her meetings with Jack, who is not capable of understanding the gravity of her concerns. In the fourteenth episode of the season, George also asks Sharon out. Although she politely declines, for now, their increasing interactions may convince her to give him a chance.
Who Plays George Thomas?
Stan Shaw, who is known for his performance as Philips in Sean Connery-starrer 'Rising Sun,' plays George. He was born in Chicago, Illinois, to famed blues tenor saxophonist Eddie Shaw and Bertha Shaw. Stan is also a cousin of Sam Cooke, one of the most influential soul artists of all time. The actor made his feature film debut by performing Fontana in 'Truck Turner.' He plays Esquire Joe Callaway in 'The Bingo Long Traveling All-Stars & Motor Kings,' Dipper in 'Rocky,' John Dinkerwell in 'Arthur Hailey's the Moneychangers,' etc. One of his most acclaimed performances is in 'Roots: The Next Generations,' in which he plays Will Palmer.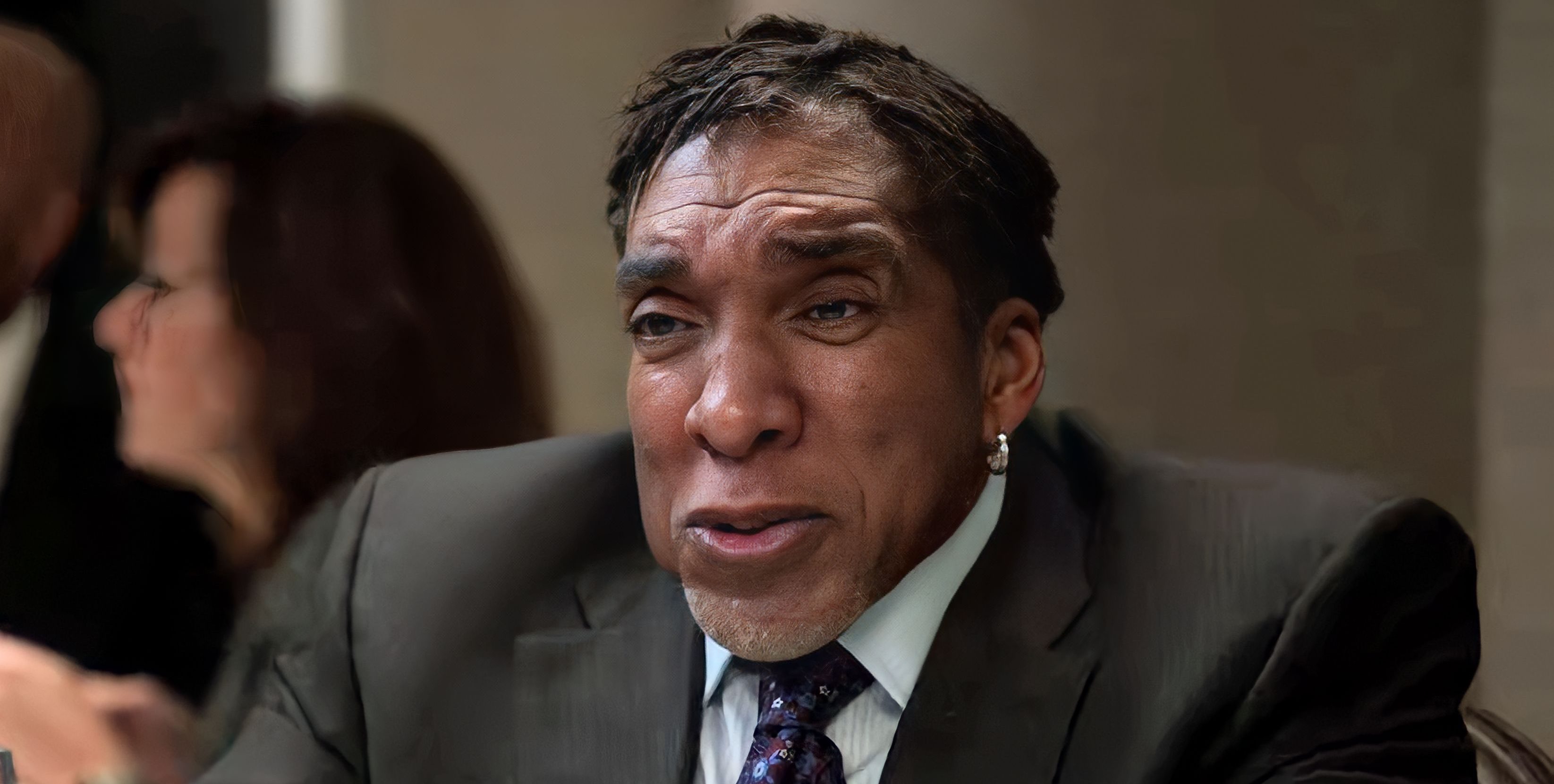 Stan also plays Tyrone Washington in 'The Boys in Company C,' Sergeant Marvin James in 'Runaway,' Jack Jenkins in 'Harlem Nights,' George Tyrell in 'Daylight,' Charles Biggs in 'Body of Evidence,' Detective Rich Sapir in 'The Monster Squad,' etc. The veteran actor's recent credits include Eli Jackson in 'Quantum Leap,' Larry in 'The Family Business,' Sheriff Dan Tashtego in 'Jeepers Creepers 3,' Albert Lewis in 'Criminal Minds,' etc.
Read More: Do Maggie and Ben Get Back Together in Chicago Med? Theories