Captain Owen Strand's romantic encounters are an integral part of FOX's action series '9-1-1: Lone Star.' Over the previous three seasons of the show, Owen shares his life with several partners but none of them pays him after having sex with him, until Kendra Harrington. In the tenth episode of the fourth season, Owen hosts a fundraiser on behalf of "Stand Up to Cancer," a charitable organization that is committed to mitigating lung cancer diagnoses among firefighters. Owen meets Kendra at the event and they form a connection, making the viewers wonder about the possibility of them ending up together. Well, here are our thoughts regarding the same! SPOILERS AHEAD.
Will Owen and Kendra End Up Together?
Owen starts to talk to Kendra under the impression that she is the bartender at the event. It doesn't take long for him to realize that she is one of the guests. They soon end up at his home and eventually on his bed, sharing intimacy. Kendra leaves Owen puzzled by leaving a cheque for $100,000 after the night of intimacy. His colleagues at Station 126 "congratulate" him for finding a sugar mommy, although he believes that the cheque is for Stand Up to Cancer. After the second night, Kendra stuns the firefighter by transferring $40,000 to his account.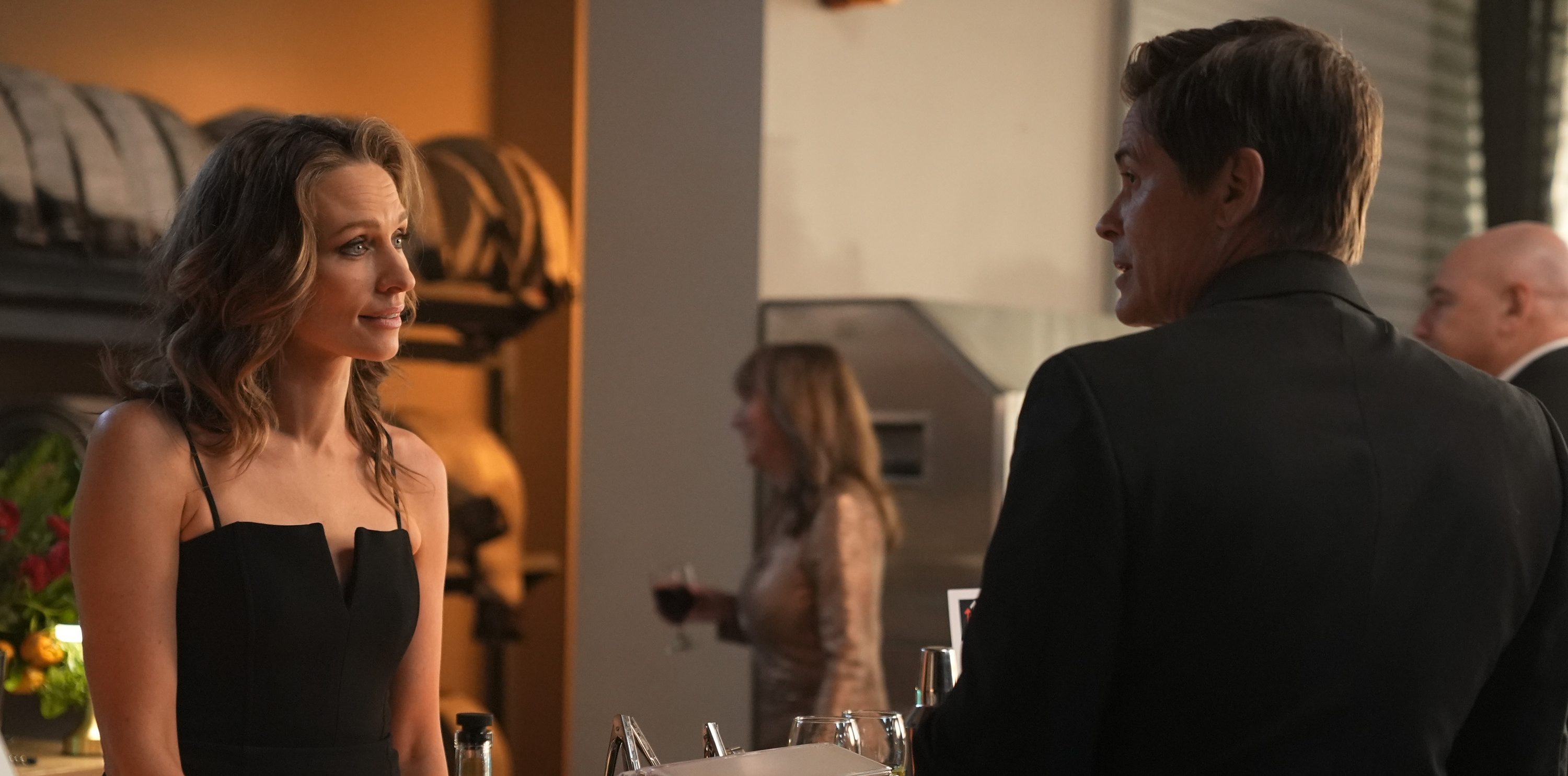 Owen decides to put an end to their companionship, only for Kendra to change his mind by making it clear that the cheque is for the charitable organization and the money she sent him is for another charity that deals with cancer in dogs. As they clear the confusion between them, Owen is ready to date her. They both have similar tastes in art and other interests, which strengthen their connection. "I wanted Owen to meet somebody super-rich. The idea of Owen almost being the blue-collar arm candy for this kind of socialite, I thought that was kind of a fun idea," co-creator Tim Minear told EW about the foundation of their companionship.
Although Owen gets along with Kendra well, her financial and social background may cause troubles in their relationship. The world the firefighter enters upon getting together with her isn't pleasant, previewed Minear. "It's sort of a Murdaugh-like family. And Owen is going to enter that world and see that sometimes there's a seamy underbelly of the glitzy, ritzy exterior of the super-rich," the co-creator added. The secrets Owen will encounter and confront in Kendra's world may not positively affect the chances of their union for good. If Kendra is a part of the Harringtons' operations, the firefighter's principles may even stop him from forming a committed togetherness with the former.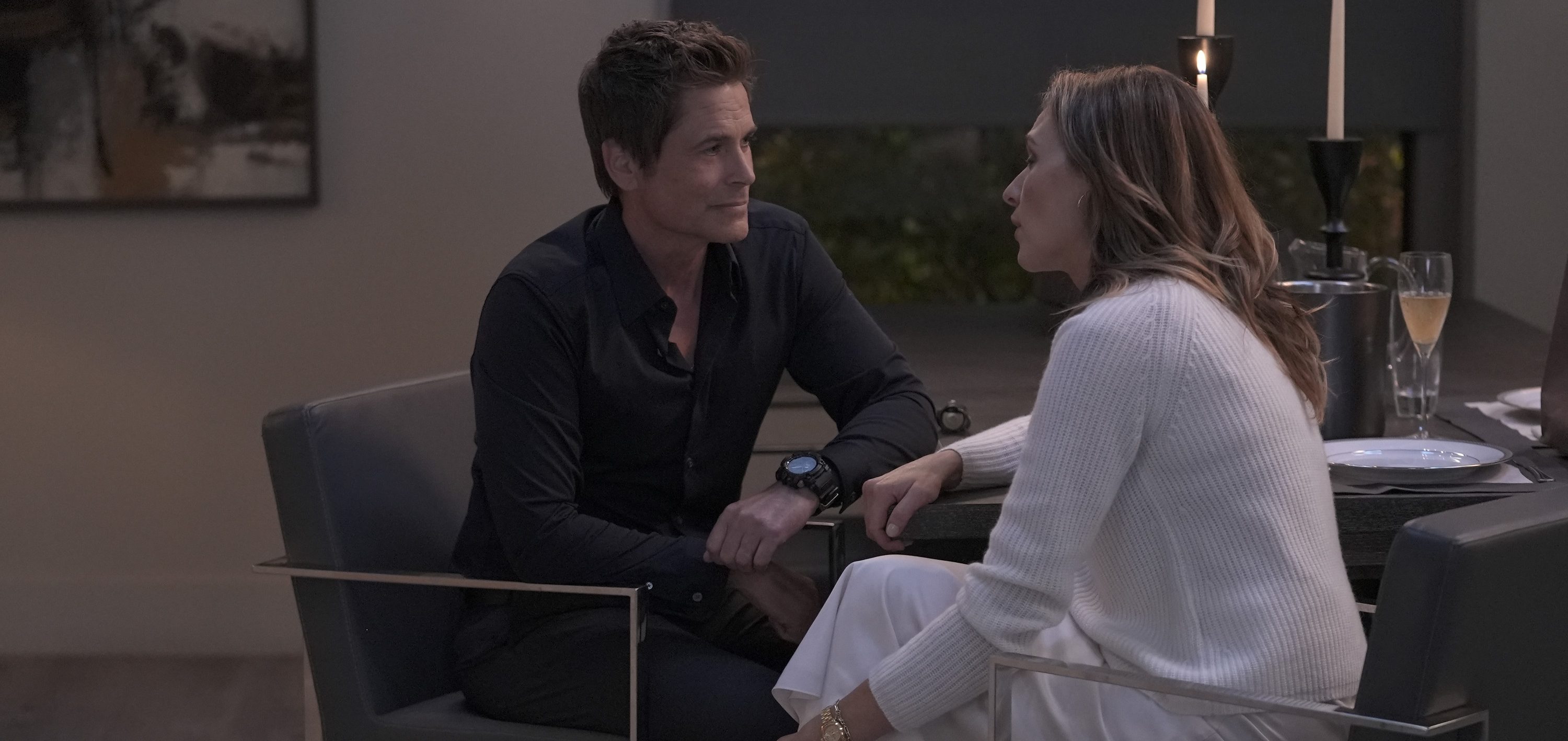 According to Rob Lowe, who plays Owen, Kendra's arrival in the firefighter's life will lead him to trouble. "Kendra has a very, very dark past that may be putting him in jeopardy. And the question becomes, 'Is she all she seems to be or not?'" the actor told EW in another interview. If Owen cannot love the hidden version of Kendra, the chances of them ending up together are extremely low. If the same turns out to be condemnable, the firefighter's moral compass is expected to lead him away from her. Owen hasn't been good with commitments in his life even when his partners deserved the same. It will be a surprise if Kendra earns his commitment to her despite having a not-so-loveable alternative version of herself.
Michaela McManus, known for her performances in 'SEAL Team' and 'You,' plays Kendra. According to Minear, there is "going to be a little bit more" to Kendra in the rest of the episodes of season 4 but there isn't any indication of Michaela being a main cast addition. If the character's arc is expected to conclude by the end of the fourth season, we may not see Owen ending up together with Kendra.
Read More: Did Andy Favreau's Pearce Risher Return to 9-1-1: Lone Star?