Netflix's rom-com series, 'XO, Kitty,' follows the story of Kitty Song Covey as she moves to Korea to study in the same school her mother attended as a teenager. It is a new adventure for Kitty, away from her family and friends. She gets to meet new people and makes new friends while digging into her mother's history at KISS. Her life goes through many ups and down, and she discovers some shocking things that make her wanna talk to her sisters about it.
'XO, Kitty' is a spin-off of the 'To All the Boys' series, which follow the love story of Lara Jean Covey and Peter Kavinsky. Considering the matchmaker role that Kitty plays in their story, and the close friendship she develops with Peter, you might wonder if he shows up in her love story. Is Noah Centineo in 'XO, Kitty'? Let's find out.
Is Peter Kavinsky in XO, Kitty?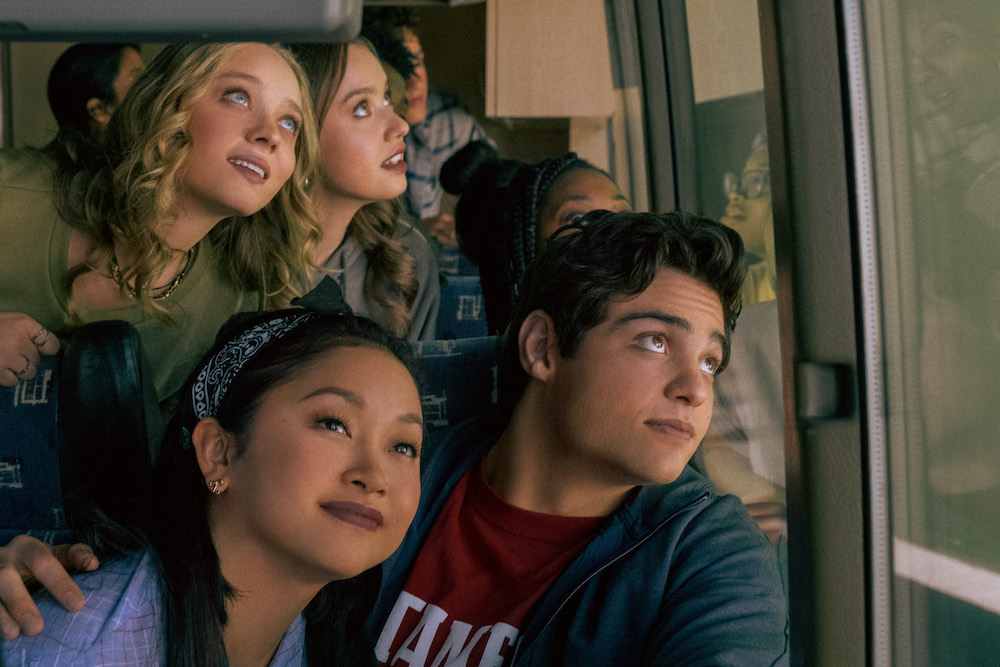 No, Noah Centineo's Peter Kavinsky is not in 'XO, Kitty.' The last we saw of Peter, he had moved to Stanford, while Lara Jean decided to go to New York. At first, the distance between them intimidated Peter, and he worried that this would affect their relationship. Instead of waiting for months and letting things die out over months, he decides to end things with Lara Jean. However, he realizes that being with her is too important for him to abandon things like this. So, he and Lara Jean sign a contract, as they did at the beginning of their fake relationship, that they would do everything to be with each other, even if they are on opposite ends of the country.
Because their story gets a happy ending and they are involved in their lives outside of Portland now, there was no point in bringing them back. Co-creator Jenny Han also thought that having them in Kitty's story would take away the spotlight from her as the audience, who are already in love with Lara Jean and Peter, would want to know more about them and how their future turns out rather than Kitty's.
This show is about "giving Kitty a chance to really explore her inner self and to offer that peek into what she's thinking." The creators wanted 'XO, Kitty' to be its own thing and be independent of 'To All the Boys,' even though they are set in the same universe. According to co-creator Sascha Rothchild, "XO, Kitty takes place in the same universe as To All the Boys, but it's very much its own world. So fresh audiences can love it and then go back and watch the movies and read the books if they want."
"XO, Kitty" star Anna Cathcart on Lana Condor and Noah Centineo's reaction to her "To All the Boys" spin-off. pic.twitter.com/RIBweW3xkt

— AP Entertainment (@APEntertainment) May 18, 2023
While he might not have appeared in 'XO, Kitty,' Noah Centineo wished Anna Cathcart, who plays Kitty, all the best for her show. She revealed he reached out to her to "say that he was always there for [her]." In the same vein, Cathcart also received support from Lana Candor and Janelle Parrish, who play her sisters Lara Jean and Margot.
Their words of encouragement meant a lot to Cathcart, who is helming her first role as the protagonist of a TV show. Considering how important her sisters and Peter are to her, they might appear in Kitty's story somewhere down the line. For now, however, the show is focused on allowing Kitty to explore the world on her own.
Read More: Is Lana Candor's Lara Jean in XO, Kitty?