If there's one thing absolutely nobody can deny, it's that the world of sex and dating is not easy in any way, shape, or form owing to the inadvertent emotions involved at every step of the way. This much is something Netflix's 'Too Hot to Handle' perfectly underscores as it shines a light upon the way deep connections can suddenly be uncovered under the strangest circumstances. Amongst those to thus find such an affinity in season 5 were actually Yazmin Marziali and Isaac Francis — so now, if you simply wish to learn more about them, we've got the details for you.
Yazmin and Isaac's Too Hot to Handle Journey
From the moment Isaac first came across our screens under the belief he'd be having the summer of his life on a new show called 'Love Overboard,' he had his eyes set on Courtney Randolph. The truth is this Houston native was the one to have approached the Englishman, and the way she spoke of her ambitions, as well as her behind-the-door interests/kinks, just had him hooked. That's why their plan to sleep in the same bed didn't change even when Lana came into the picture with her rules, only for there to be a lot of sexual tension between them in the morning.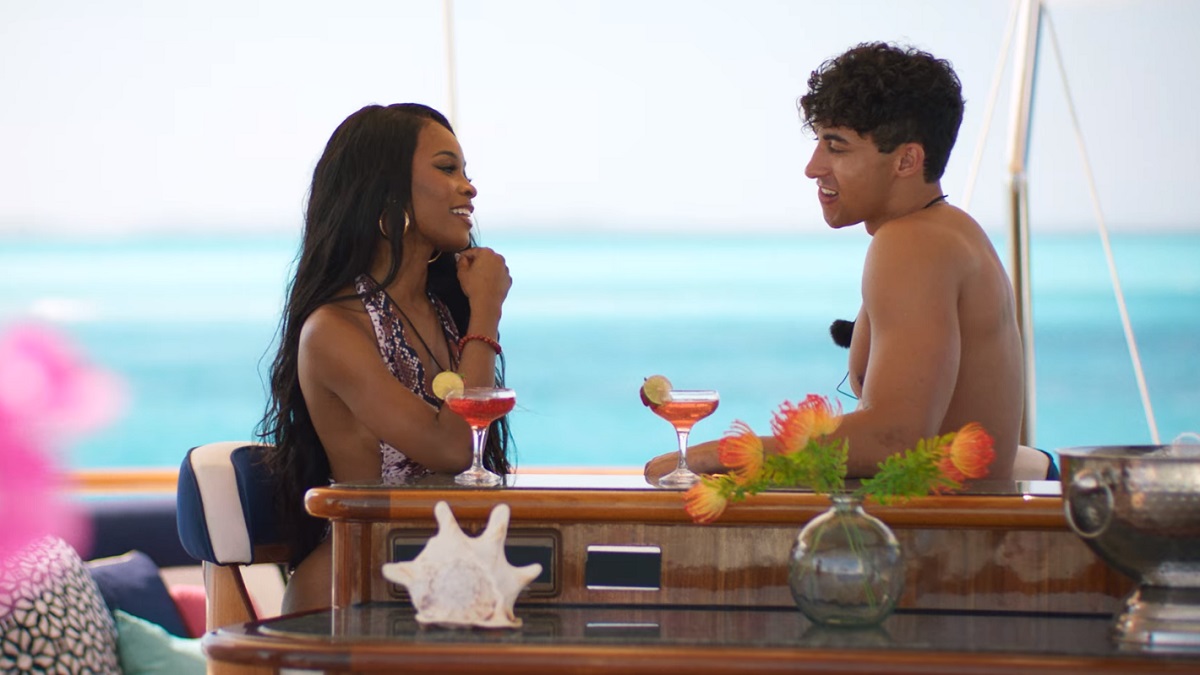 Hence, of course, Isaac didn't hesitate to jump on board once Louis Russell approached him with a pact to kiss their respective partners at the same time in order to split the rule-breaking blame. Courtney, though, did have some serious doubts despite the fact she, too, really wanted to take this next step, but she eventually agreed and ended up kissing her beau not once but twice. These two kisses cost the group a total of $12,000, yet the couple soon gained everyone's respect by being the sole pair to have stayed with one another from the get-go without any drama or issues.
In fact, Courtney and Isaac's fellow cast members decided to forgive them a couple of days later after they lost an additional $6,000, only for them to then grow closer thanks to a group workshop. ver, the ensuing arrival of two new participants turned everything upside down for them as bombshell Yazmin Marziali chose Isaac for her first date on her first day in Lana's retreat. The worst part — Lana made it clear her rules won't apply for a single second on this date as a test, and his resolve to remain loyal shattered as soon as he realized this newcomer was Latina.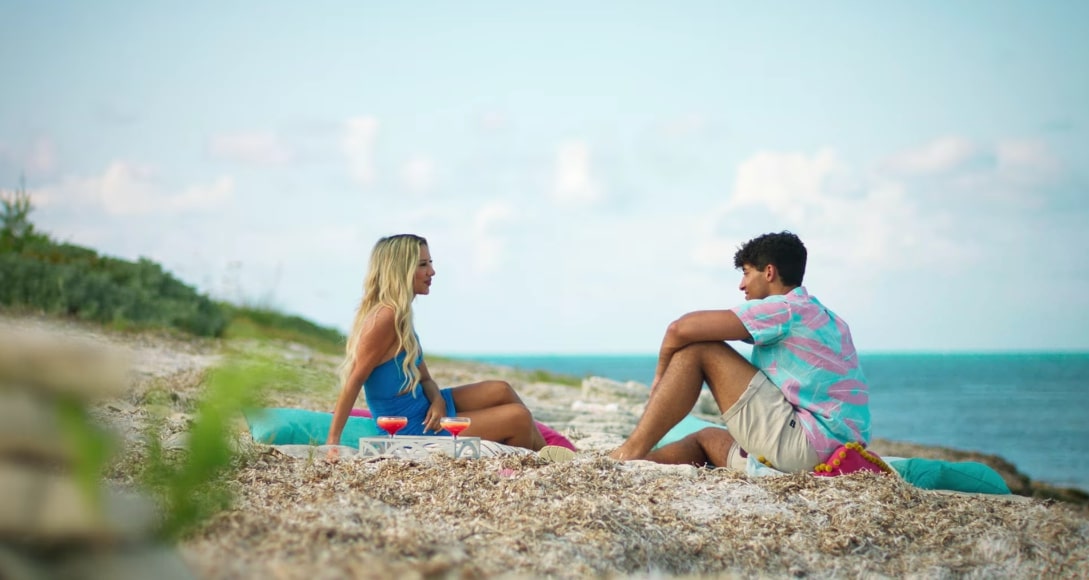 "I'm loyal as hell…," Isaac confidently said upon hearing this twist. "Courtney and I have gotten close, so it's definitely hard to go on this date. I am 1000% going to be a good boy and not be tempted no matter what." Yet, he then added, "I don't think I'll be tempted unless Yazmin is Latina because I love Latinas" — so yes, he melted the second he heard her speak Spanish following a brief conversation regarding their backgrounds and noticed her many piercings.
In other words, Isaac brought down his bond with Courtney to a mere "situation-ship" in front of Yazmin before telling her, "I did think something was there but I'm not really like tied down, at all." That's when they kissed, following which they returned to the villa, where he placed his arm behind her in front of the boys and made it known they'd be sharing a bed from now on. "I feel pretty bad for Courtney. I am not sure how I am gonna break it to her yet," he then confessed. "But like, we're not married. I just hope she understands."
Are Yazmin and Isaac Still Together?
Thus began Yazmin and Isaac's innate partnership, only for the latter to do a complete 180 again within a couple of days for the sole intent of being with original castmate Hannah Brooke instead. After all, while the Latina had decided to go by Lana's rules in order to hopefully build a strong emotional connection with her new beau, the LA-based blonde was openly, explicitly flirting with him. In other words, Isaac went with the one giving him unwavering physical attention, making it clear he was not just thinking with the wrong head but had also not changed his playboy ways one bit.
Coming to their current standing, while neither Yazmin nor Isaac has confirmed or denied their relationship as of writing, we don't believe there's even the slightest chance they're still together. The core reason for this is the fact the latter had devasted her by springing up his choice mere moments before hopping beds, plus they only recently started following one another on social media. Despite all this, though, considering their initial immediate ease with one another, we are hopeful that the Uruguay-born Toronto-based public figure and the Manchester-hailing New York-residing model are at least still on amicable terms at the moment.
Read More: Are Christine and Louis From Too Hot to Handle Still Together?