An Ashley Lyle and Bart Nickerson Creation, Showtime's 'Yellowjackets' tells the story of the members of a New Jersey high school girls' soccer team who get stranded in the Ontario Wilderness after their plane crashes. To survive in the harsh conditions, the girls take certain drastic measures, including cannibalism. In the present day, those who made it out of the Wilderness alive are still haunted by their past.
In season 2 episode 5, titled 'Two Truths and a Lie,' a feud brews between Shauna (Melanie Lynskey as adult; Sophie Nélisse as young) and Lottie (Simone Kessell as adult; Courtney Eaton as teen) in the past, and Misty's (Christina Ricci as adult; Sammi Hanratty as teen) friendship with Crystal takes an unexpected turn. In the present day, Taissa shows up outside an adult Van's home. Here is what you might want to know about the ending of 'Yellowjackets' season 2 episode 5. SPOILERS AHEAD.
Yellowjackets Season 2 Episode 5 Recap
The episode begins with Van in the present. She lives by herself in a small town and runs a VHS store. On one idyllic day, Taissa walks back into Van's store and life, surprising her. She then proceeds to lose consciousness. When Taissa wakes up, she finds herself at Van's apartment. It becomes apparent that it has been a while since the two women saw each other, and on Taissa's request, Van agrees to let her stay at her home.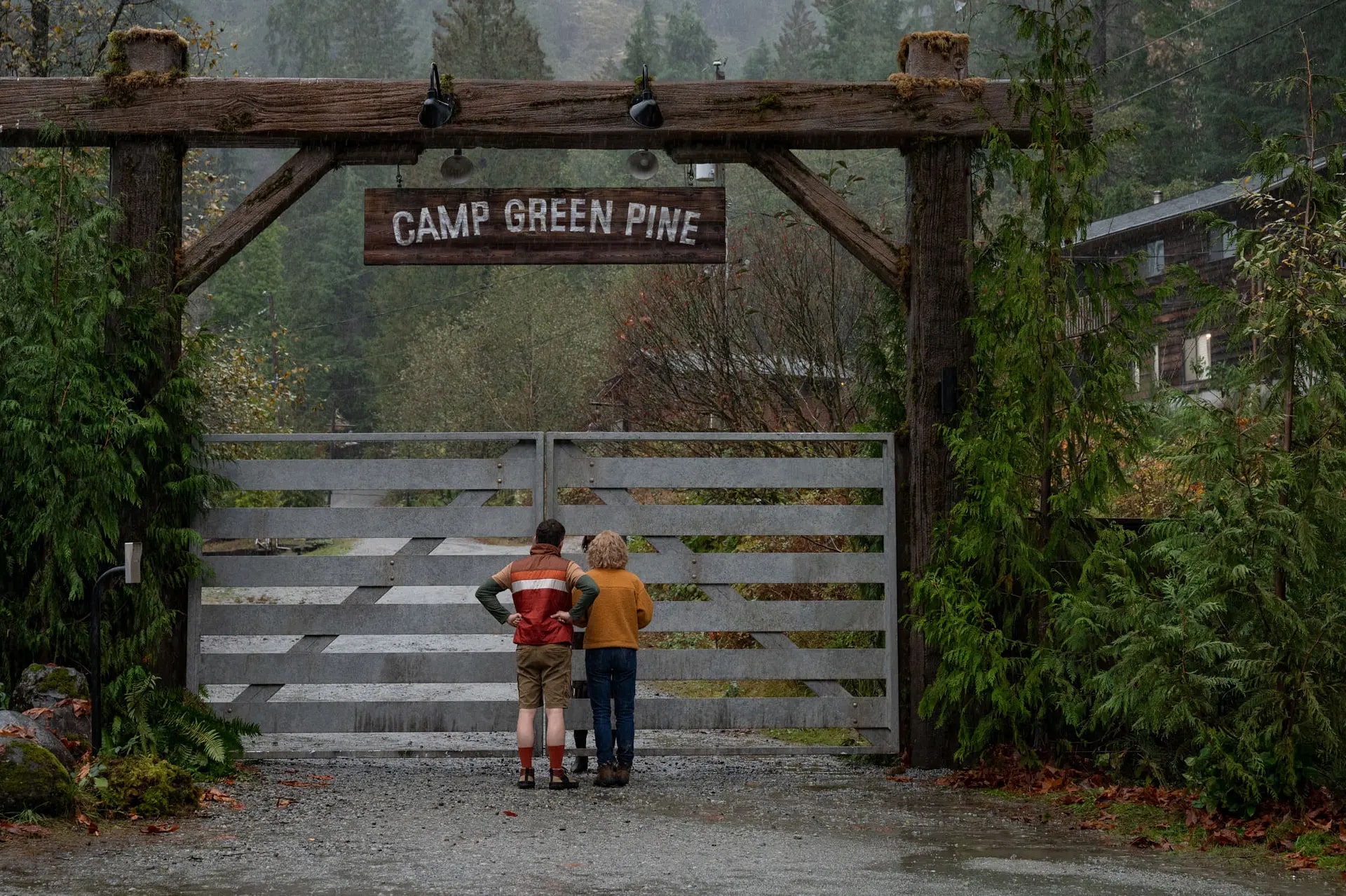 Meanwhile, Callie, Jeff and Callie's daughter, goes out on a date with Detective Matt Saracusa, not realizing that the man is a police officer. Aware of how inappropriate this is, Saracusa stops Callie's attempts to get close to him. While he is in the bathroom, she catches a glimpse of the bill, which Saracusa paid with a card under his real name. She tries to misdirect him by claiming that her mother is cheating on Jeff with Randy. Terrified of what she has done, Callie confesses to her parents, who orchestrate a plan to make the authorities believe that Callie's version is the truth, but Saracusa and Kevyn Tan see through it.
On the other hand, Misty and Walter find the cult and even speak to Nat (Juliette Lewis as adult; Sophie Thatcher as teen), who refuses to leave with them, telling Misty about Lottie and claiming that she is fine. It also starts to become apparent why Walter compared his and Misty's relationship to that of Holmes and Moriarty. Walter believes Misty killed Adam and assures her he is completely fine with that. It seems that hearing this unnerves even someone like Misty, and she gets out of the car and tells Walter to leave. Toward the end of the episode, Misty gains entry into the cult compound.
In the past, Shauna becomes increasingly disturbed by Lottie's interest in her baby and angrily storms out of the cabin with Taissa following her. Later, it seems they feel they encountered something, and Shauna goes into labor, prompting Taissa to take her back to the cabin.
Yellowjackets Season 2 Episode 5 Ending: Is Crystal Dead?
Yes, Crystal is dead in the past in 'Yellowjackets.' Introduced in season 2, Crystal is one of the original Yellowjackets who get stranded in the Ontario Wilderness along with the other survivors of the plane crash. Since the mushroom incident, no one among the survivors trusts Misty, but she grows close to Crystal, who seems to have almost the same personality as Misty. The two girls are often found together, gossiping and sharing secrets. Soon enough, they start telling each other things they have told no one.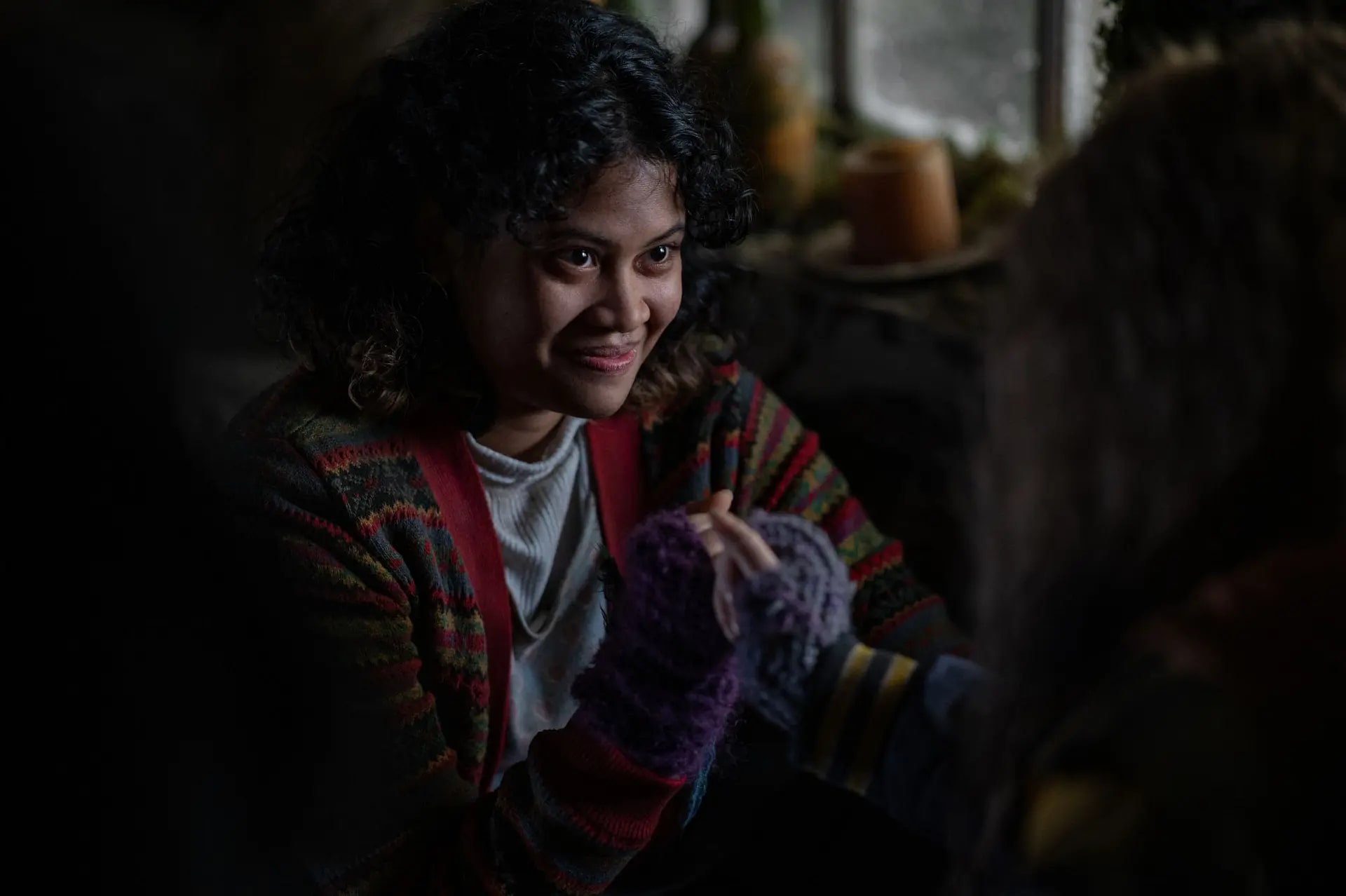 In season 2 episode 5, while helping Crystal perform a chore, Misty reveals to the other girl that she destroyed their plane's emergency locator transmitter. When a stunned Crystal tries to return to the cabin to inform the others, Misty threatens her. But before she can act upon her threats, Crystal falls down a cliff and dies. With the rising wind and snowstorm, Misty realizes that the other girl's body will soon be covered in snow and leaves it there. She goes back to the cabin and claims that she lost Crystal in the storm.
What Does Nat Think They Brought Back from the Wilderness?
With Lottie's help, Nat is able to remember the last time she and Travis were together. They took cocaine, and Nat overdosed. She had a vision in which she saw none of them surviving the plane crash and realized that they weren't alone in the Wilderness. Some evil presence was there with them. And when the survivors returned to civilization, they brought it along with them.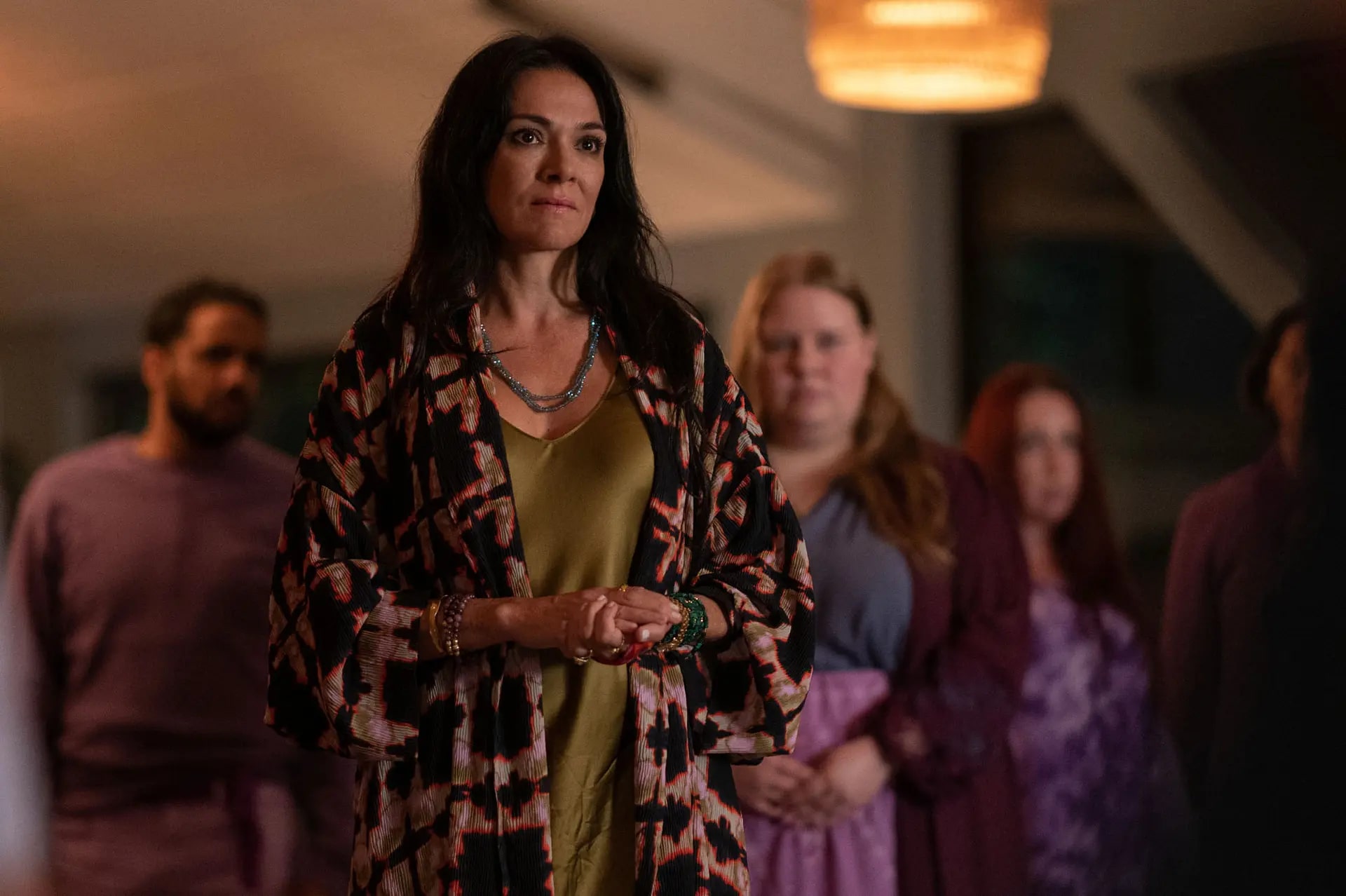 Nat sees the vision of herself as the Antler Queen, and Lottie sees the shadows of antlers over her own head when she turns. The fantasy and supernatural aspects have always existed in suggestions in 'Yellowjackets,' and this is no exception. It can be argued that what Nat saw was simply the result of the cocaine overdose. Similarly, what Lottie sees is her schizophrenic brain offering confirmation of Nat's story. It is also possible that the women are right, and Taissa's alter ego is the apparent proof of that.
Does Van Have Cancer?
Without considering where Van (Lauren Ambrose as adult; Liv Hewson as teen) might be in her life right now, Taissa reaches out to her for help. Although one can understand why she does that, this arrogance and thoughtlessness encapsulate her character. She finds oxycodone in Van's washroom and confronts her with it. Van seems to dispose of the pills and tells the other woman it belongs to her late mother, whom she cared for in her final years.
However, toward the end of the episode, Van retrieves the pills and takes some of them, indicating she might have cancer. However, oxycodone is generally used to relieve moderate or severe pain, and it isn't just the cancer patients who take them, so there is a possibility that Van is dealing with something else. This will undoubtedly impact the narrative going forward. As Taissa's selfishness and desperation become evident, Van might have to choose between her own well-being and that of the girl she was once in love with. In this episode, she sees the other Taissa again as well, and it's quite an unsettling reunion.
Read More: Who Plays Akilah in Yellowjackets Season 2? Why Was She Recast?