The events in the second season of Showtime's 'Your Honor' pick pace as Michael Desiato finds himself getting pushed into the brewing in the criminal world of New Orleans. After Adam's death, he'd tried to live a solitary life, cutting off connections with everyone. But now, in the form of his grandson, he has a reason to fight for something. By the end of this episode, Michael is forced to confront his grief, pondering upon what could have been and how things are now. By the end of the episode, he, along with several other characters finds themselves in a tough spot. Here's what the ending means. SPOILERS AHEAD
Your Honor Season 2 Episode 3 Recap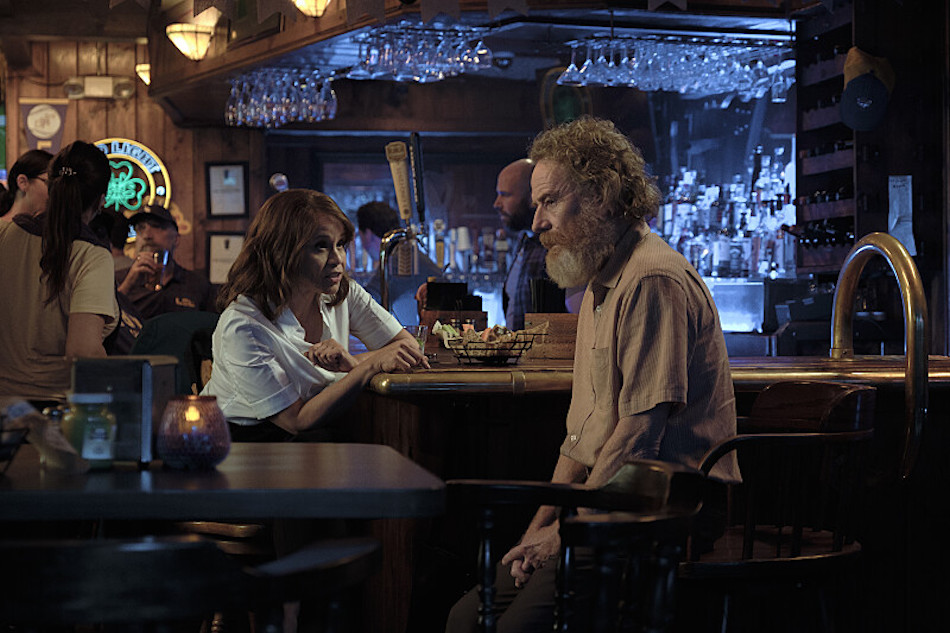 Finding out that he has a grandson is a huge shock for Michael. As expected, Delmont already knew about it. This proves that she has a very calculated plan for Michael and his role in bringing down the Baxters and other crime families. All he needs to do is just do what she says, but it's not so easy for Michael. Over several meetings with Fia and Baby Rocco, he starts to soften toward them, which irks Carlo and Jimmy Baxter.
Meanwhile, things start to go wrong for Big Mo. Her desire to buy the club is thwarted by Gina, who makes the owner another offer. Mo needs to throw more money on the table to keep her deal, but that money is already in Houston, where the drug deal goes wrong. Eugene lands in a very difficult situation with Mo's money in his hands. Little Mo is also in trouble now that he has been arrested. Though it's nothing serious, yet, and it looks like he might be able to get out. But the repercussions of this minor trouble might be more serious for all of them, especially Eugene, who'd only just started to find his footing in this new place.
Your Honor Season 2 Episode 3 Ending: Will Fia Find out That Adam Murdered Rocco?
By the end of the first season, the truth that Michael Desiato had been trying to keep a secret so desperately was revealed to almost everyone. Jimmy and Gina Baxter realized that it was Adam behind the wheel, and Michael's friends also discovered that he had been using them to hide a crime, committing several crimes of his own in the process. Fia is one of the, if not the only, person who doesn't know about Adam's role in her brother Rocco's death as of now.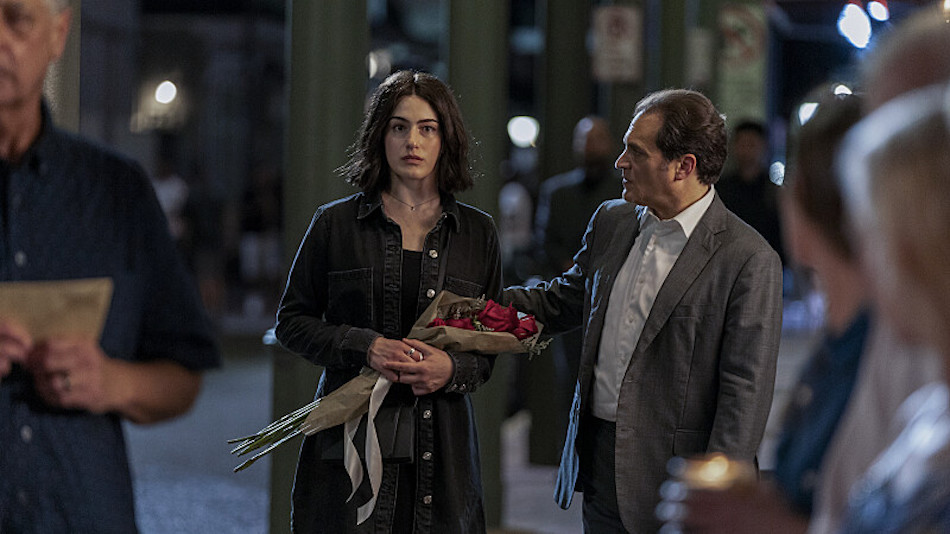 Fia and Adam fell in love in the previous season, where he, despite feeling guilty for her brother's death, never told her anything. Even when her parents discovered the secret, they probably decided to keep it from her because by then, Adam was dead and Fia was pregnant. Jimmy and Gina have always been focused on protecting their daughter from the dark side of their life. It makes sense why they wouldn't have been so keen on telling her that the boy she loved and the father of her child is actually her brother's murderer. This ignorance is also the reason behind Fia wanting to connect with Michael.
Fia has been keeping a distance from her family, especially her father. Because Michael is the only connection that she and her child have with Adam, she wants him to be a part of their lives. It also feels refreshing for her to talk with him, as opposed to her family who always seems to be trying to control her life. She clearly holds Michael in high regard, and Delmont is trying to use this to her advantage. This is Michael's opening into the Baxter family and it is very important that things stay this way. However, as Michael has already seen, the truth inevitably comes out.
For Fia, the ignorance of Adam's crime has been bliss. But eventually, she will find out about it. As devastating as it will be for her, it will also be a huge blow to Michael who might lose the one thing that had arrived in his life as a promise of something good. This revelation might come from one of the Baxters, who might want to use it as the final trick to keep Michael away from Fia. However, they are not the only ones who know this secret and have a vendetta against the former judge. One of his old friends might be the one to use it against him and ruin his life all over again.
Would Jimmy Baxter Have Killed Adam?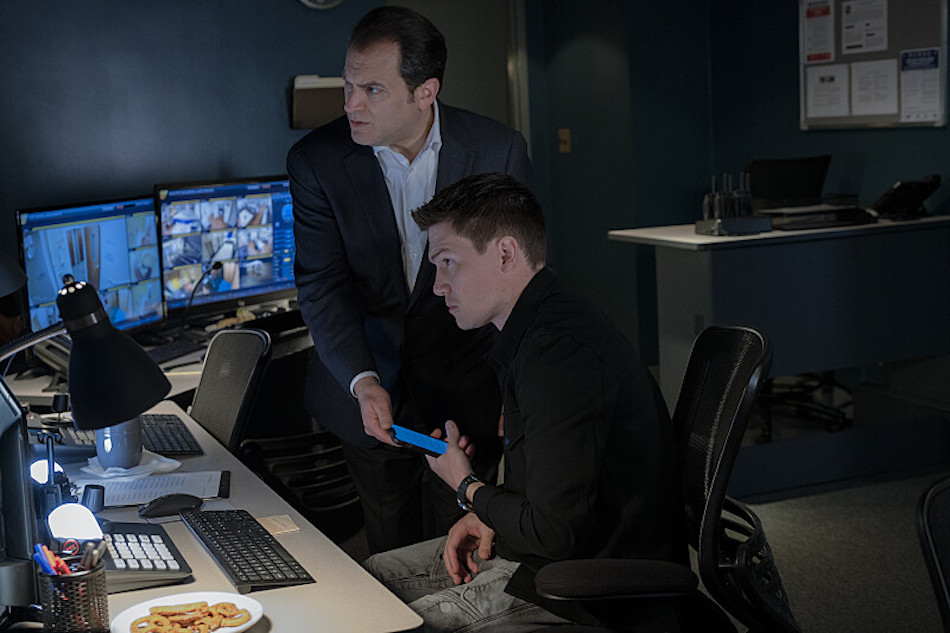 Ever since Adam's death, Michael has been wondering whether he made a mistake by keeping his son from confessing that day. He'd been arguing with himself about what would have happened and whether Adam would still be alive if they'd gone to the police. In this episode, he puts this question in front of Jimmy Baxter and asks him if he would have harmed Adam then. Jimmy, composed as always, tells Michael that he wouldn't have. Whatever anger Michael saw inside him that day was a natural reaction that any father would have gone through. But, if he and Adam had come clean on Day 1, he would have let the law deal with them.
This is clearly a lie told by Jimmy to inflict more agony on Michael. The mobster lies to him because he knows that this will only heighten the judge's pain. Michael will feel worse thinking about it, believing that his son could have been alive if it wasn't for his selfishness that day. Jimmy wants Michael to burn with this guilt when in reality, he would have surely killed Adam. Even if he couldn't kill Adam with his bare hands, he would've found a way to kill the boy in prison, just like Gina had Carlo kill Kofi. This means that Michael's instinct to protect his son was right, but Jimmy is not going to give him that satisfaction.
Read More: Shows Like Your Honor