As an Orlando von Einsiedel-directed documentary series living up to its title in every way imaginable, Netflix's 'Heart of Invictus' can only be described as equal parts intriguing and inspiring. That's because it centers around a group of military veterans from across the globe as they partake in the Invictus Games sporting event with the sole aim of really trying to heal their traumas. Amongst them was actually none other than former Ukrainian servicewoman Yuliia "Taira" Paievska — so now, if you simply wish to learn more about her, we've got the essential details for you.
Who is Yulia "Taira" Paievska?
It was ostensibly back when Yulia was a young girl growing up in Kyiv that she started developing a keen interest in the field of medicine, just for it to continue expanding as the years passed. In fact, this was to such an extent she even learned basics like how to make/apply bandages and tourniquets while still a teen, thanks to the tutelage of her ex-World War II medic school nurse. Yet then came her decision to expand out, driving her to enroll in the National University of Physical Education and Sport before pursuing Psychology at Berdyansk State Pedagogical University.
However, by the time 2013 rolled around, Yulia had reportedly spent two decades serving as a modern Japanese martial arts Aikido coach, all the while dabbling in ceramics as well as design. She was actually also the President of the Mutokukai-Ukraine Aikido Federation at one point, which is what ultimately led her to return to medicine since she knew sports and injuries are inseparable. It's hence no surprise she ended up evolving into a part-time paramedic for ASAP Rescue Service too, only for it to be followed by her joining the Euromaidan protests as a volunteer in late 2013.
That's when Yulia adopted the call sign Taira and consistently chose to remain on the front lines to offer medical care to anyone wounded while also teaching tactical treatments to her fellows. Therefore, once the Russo-Ukrainian War broke out in 2014 and she chose to continue serving in this position in eastern Donbas, her team of like-minded volunteers gained the moniker Taira's Angels. After all, they treated civilians, separatists, as well as military personnel from both sides without any hesitancy; plus, she alone has been credited with saving more than 500 lives in four years.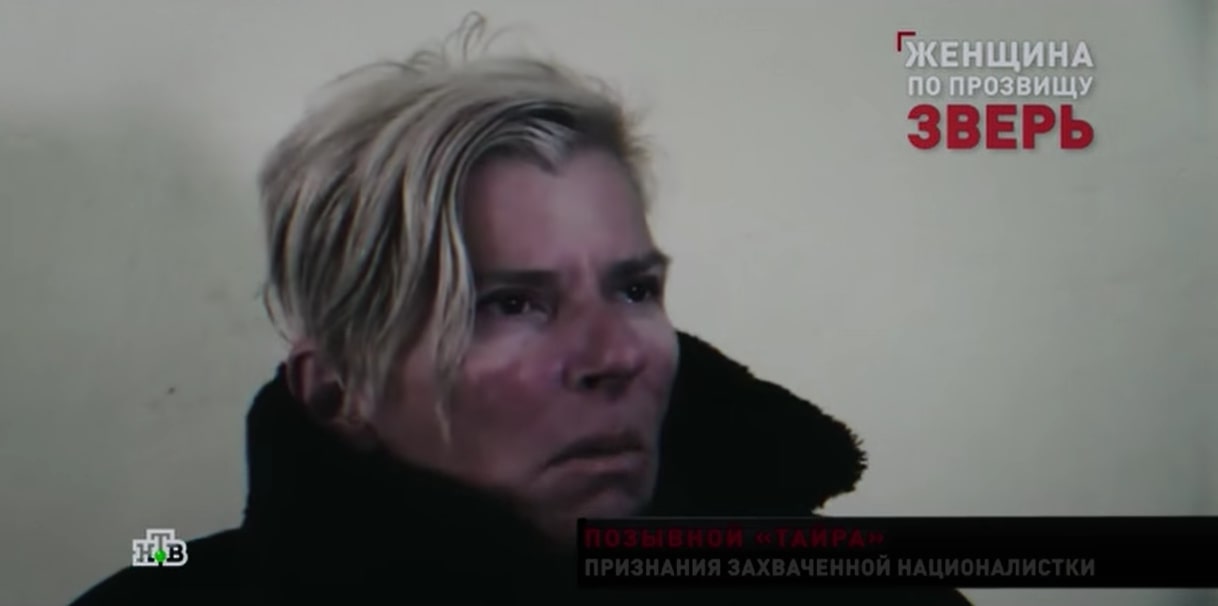 We actually specify four years because Taira enlisted in the Ukrainian Army in 2018, where she proudly served as the Head of a Military Hospital in Mariupol until she was partially demobilized in 2020. Nevertheless, she doggedly continued her work as a volunteer paramedic and even documented much of it during Russia's invasion in 2022, just to then smuggle the tape to reporters on March 15. Though little did this front-line servicewoman know she'd be captured the following morning while trying to assist a civilian, only to start being used in Russian propaganda videos within a month.
According to Taira's own narrative, she was initially put into solitary confinement, where she was given half a glass of drinking water each day and refused any aid for her thyroid as well as asthma. But then her cell experience alongside 20 other women wasn't any better as they were repeatedly beaten or tortured with electric shocks, all the while being psychologically manipulated to give up. Yet, per the original, they stopped targeting her two months in — after her nation had practically secured a global spotlight on her case through the Invictus Games — prior to releasing her on June 17, 2022.
Where is Yulia "Taira" Paievska Now?
Taira was actually to compete in archery and swimming under Ukraine's banner during the 2022 Invictus Games — she hoped to unflinchingly inspire fellow wounded soldiers — but was obviously unable. So, her 19-year-old daughter Anna-Sofia was given a chance to compete in her place as well as raise focus on their nation's entire situation, all of which inadvertently helped her return home. That's when she became a symbol of bravery and sacrifice; she even won the International Women of Courage Award, Order of the People's Hero of Ukraine, Badge of Honor, plus Defender of the Fatherland.
Since then, from what we can tell, Taira has proudly returned to serving as a volunteer paramedic and is currently also working on aiding in the release of Ukrainian prisoners of war from Russian captivity. This 54-year-old obviously did have some trouble settling back into her home in Kyiv once she returned, but Prince Harry called her roughly a week after her release and convinced her not to give up. "He simply inspired me to continue to fight…," she said."He said that he supports Ukraine and all of us [and that] the Invictus Games family always takes care of its members."
We should mention Taira has since opened up about her time in captivity as well: "The Russians told me it was best to commit suicide because they would kill me anyway, but I tried to believe I would survive," she candidly revealed. "I had absolutely no information about what was happening in the world. I didn't even know if my family was alive or if my house had survived because the Russians were almost already in Kyiv when we left… They said that no one supports us, that other countries only give us old, rusty weapons. They said no one needed us and everyone had long forgotten about Ukraine."
Nonetheless, Taira did her best to keep fit even under sordid conditions by doing "ab crunches, yoga, and meditation." She added, "I tried to keep fit in jail. I think if you can convince yourself to survive, you will. I had no reason to think that I would get out because they were determined to shoot me, kill me. But for some reason, I knew, I believed that I would survive." As for her standing today, she admittedly still gets tired relatively quickly and sometimes breaks down too, yet thanks to her family, she's utterly motivated to not just continue serving her nation but also represent it at the next Invictus Games.