Gay Pride has probably not seen a better time in its short, yet significant history, than 2019. With various countries pushing for marriage recognition and expanding the sphere of association with the marginalized community, things seem to be heading in a positive direction. The film industry has had a giant role to play in spreading the message. Strong cinematic representations have immense value to sensitize and in many ways, make them realize the value of inclusion and acceptance of all kinds of lifestyles. Even though 2019 started on a slow note, it has picked up well coming to its end. Here we list down the best LBGTQ movies of 2019.
10. Adam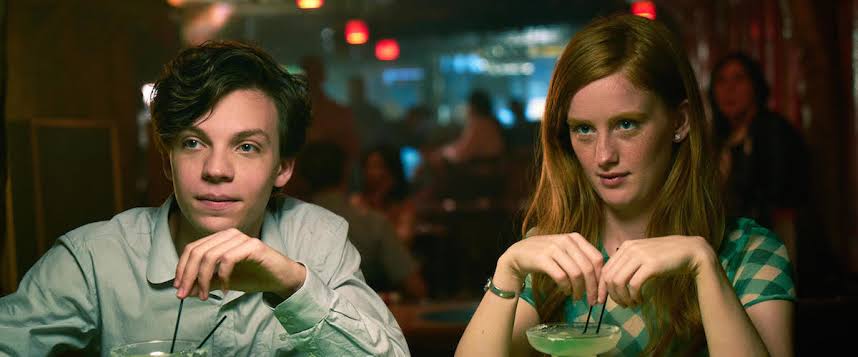 The new rules of sexual identity and gender conformity can be puzzling. Although they have developed as an important part of the gender justice movement, 'Adam' explores these concepts from the perspective of a confused teenager who is misperceived as a trans man. 'Adam' creates a simple, easy-going means for contributing to the dialogue around the queer community. Despite the problematic premise, which spring-boarded the film into controversy, the sincerity of its creators makes sure 'Adam' functions in a constructive capacity while commenting on its subject matter.
First time director Rhys Ernst is steady with his camerawork and affords enough time for his story to breathe and the message he wants to get across, take an accessible and accepting shape. The entire drive of the community to hinge gender determinations on the psychological aspect of one's personality, rather than the fixed physical attributes we're all born with. One memorable scene from the movie stands out in its poignant display of the same. At the Trans Camp swimming hole, where body-affirming participants go skinny-dipping, Adam sits alone on the shore, fully clothed.
Creative, sensitive, and thoroughly intriguing, 'Adam' is a mature and much-needed take on gender identity and its complexities from the perspective of a trans man.
9. From Zero To I Love You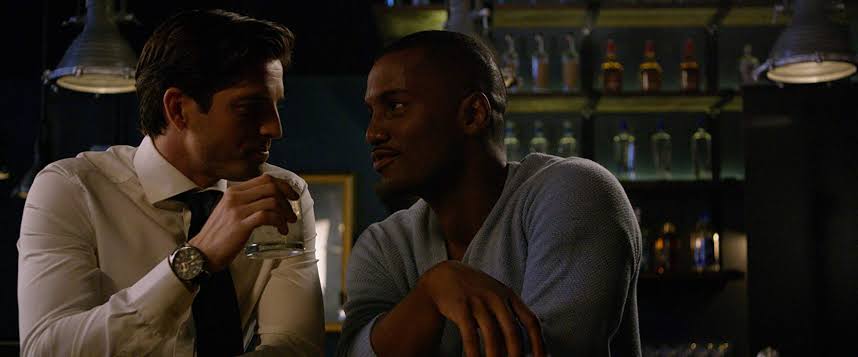 The title refers to the passionate relationship between the central protagonists, Pete and Jack, two men who get involved in an intimate relationship, only to find themselves in a puzzling quandary. Directed and written by Doug Spearman, 'From Zero To I Love You' poses an important question and prompts a deeper discussion on easily shrugged off questions. Although the overall story arch might not satisfy the masses, it taps into a niche category that offers much in the way of relationships and questions of marriage.
8. Scream Queen, My Nightmare on Elm Street!
Another fiercely original documentary that makes the list is 'Scream Queen', jointly directed by Tyler Jensen and Roman Chiemienti. The documentary covers the journey of Mark Patton, the star of Nightmare on Elm Street 2, into realizing how his debut destroyed his film career. More importantly, the doc sheds light on how explicitly the movie was a homoerotic horror movie, something that had never been attempted.
Through a series of interviews of the cast of NOES2 and a lot of support from contemporary artists supporting its themes, Patton seeks an opportunity to set the record straight on his exit from mainstream cinema. The documentary heavily focuses on the backlash the film received in a period where the LGBTQ community carried the stigma of AIDS and the height of the HIV paranoia. The eye-opening revelations and important discussions on how the film changed Patton's career and Hollywood's attitude towards homoerotic substance instantly make 'Scream Queen' a must-watch.
7. Before We Grow Old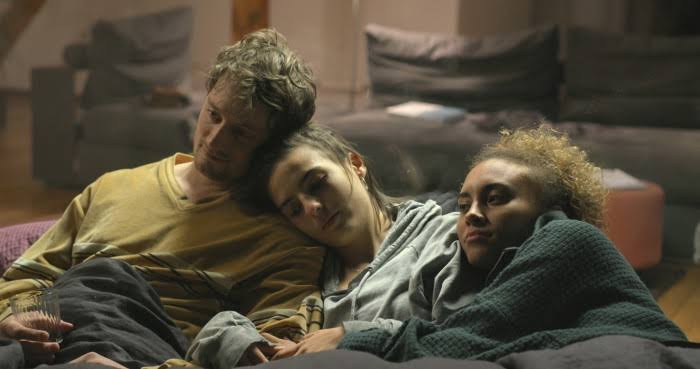 'Before We Grow Old' lands right in the alley of viewers who can tolerate films without a plot structure. These films often are meant to be "felt", which Bresson described as the only way we should see films, rather than triumph on technical aspects of filmmaking. Thomas Helm attempts something that is driven by the spirit of the story's characters and the emotions they experience and evoke throughout. In this provocative tale of love, passion, and self-discovery, Niels, Maria, and Chloe embark on a life-changing summer in Berlin, drifting like lost souls, holding each other close as if they have none other.
The stimulus comes from the relationship that the three share. The stunning camerawork makes sure 'before We Grow Old' burns with jaw-dropping visual aesthetics, breathing in and out the life of Berlin, almost making the German capital another character in the story. The rather free hand-ish approach, though, sporadically frustrates and seems unnecessary for some stretches. Probably a bit more regulated approach could have done wonders for the film, making it a succinct love-drama among the ranks of classics like 'Lost in Translation' and 'Call Me By Your Name'. Despite rough edges, Thomas Helms' inspiring threesome comes alive with three endearing individual performances and Berlin captured like never before.
6. Drag Kids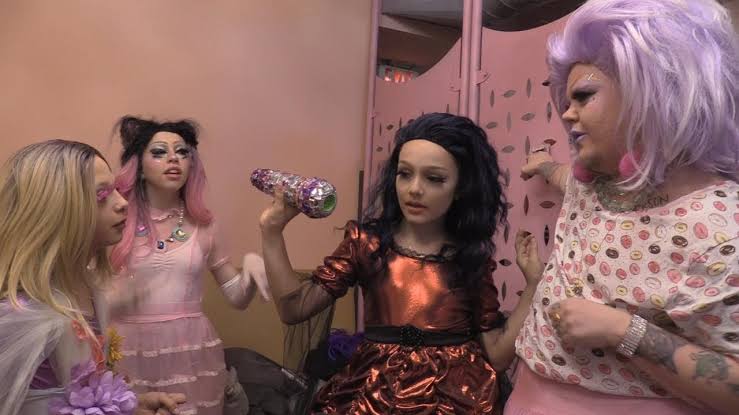 Drag queens became popular and were infused in mainstream Hollywood cinema after the wild success of Jim Sharman's 1975 classic, 'Rocky Horror Picture Show'. Such was the charisma of the film that audiences instantly embraced the culture and the vibe, making its underwhelming premise a hit. Canadian documentary filmmaker Megan Wennberg follows four young child performers, Queen Lactatia, Laddy GaGa, Suzan Bee Anthony and Bracken Hanke, as they make their way through an exciting journey ahead.
Such niche areas of art rarely fall within the purview of mainstream discussion. They often end up tangled within the margins of more institutionalized subject matters and genres that are, unfortunately, wearing thin day by day. Within those trampled boundaries, Wennberg documents freedom of choice and conscience in its most visceral form, creating a spectacularly affecting portrayal of the often misunderstood.
The maturity in handling such a delicate cast of children and being able to put on screen their moments of glory and truth surely elevates this keenly observed chapter in the kids' lives. Drag performers around the world might just have something new to hold close and keep alive their dreams of one-day taking centerstage.
5. Mother's Little Helpers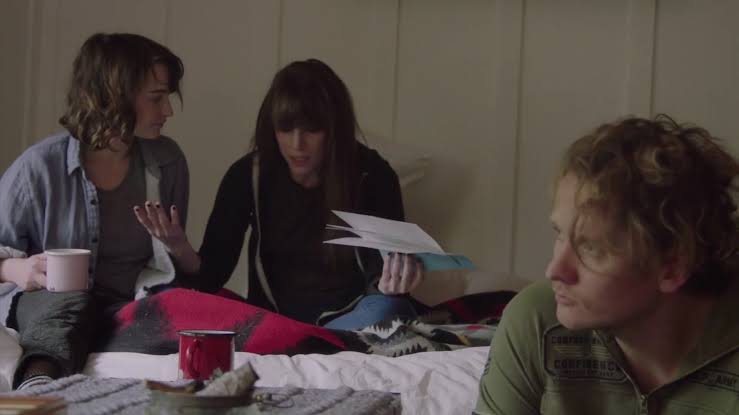 The idea of death has often been used to bring together distant family members back from oblivion in a new environment. Their interaction, or lack of it, is usually demonstrated as indifferent, cold, and duly uncompassionate. 'Mother's Little Helpers' offers a new avenue of study within this framework and works out a formula that works pretty well for it. The dysfunctional family semantics are chalked out in relatively blurred contours, despite remaining the main focus of the film.
Kestin Pantera's narration finds great support from her characters. Joy Pride's band of hellraisers can get on your nerves at times. Their struggles with identity and place in their respective lives, more than that of others around them, forms part of Pantera's layered family study. The juxtaposed raising of the character's childhood and their positions now point towards neatly developed characters arches that are the strength of an otherwise ordinary family drama.
4. Straight Up
James Sweeney confirms himself a major star with this adorable dramedy about a gay-man entering into a relationship with a straight girl after boring himself out. He also occupies the director's chair and gives a startling debut filled with dry-pan comedy and weighted deliberations about identity. Katie Findlay plays Sweeney's opposite with great guile and charm. The chemistry between the two keeps the movie alive, well supported by some funky and engaging writing.
Almost like 'Annie Hall', Sweeney beautifully builds intensity and interaction between the two by using the think-speak parallel. The fast cuts in and out of the conversations and into the psychology of the subjects in question is the purple patch that the film hits, partially managing to sustain it for longer durations. Not only does the movie tackle the larger question of homophobia, but it also touches upon issues like intimacy in relationships stimulated by conversations and long walks. The ultimate conundrum that eats at both you and the characters is whether or not you accept the opinion of others to determine your choices or heed your advice in coming to such conclusions.
3. Girl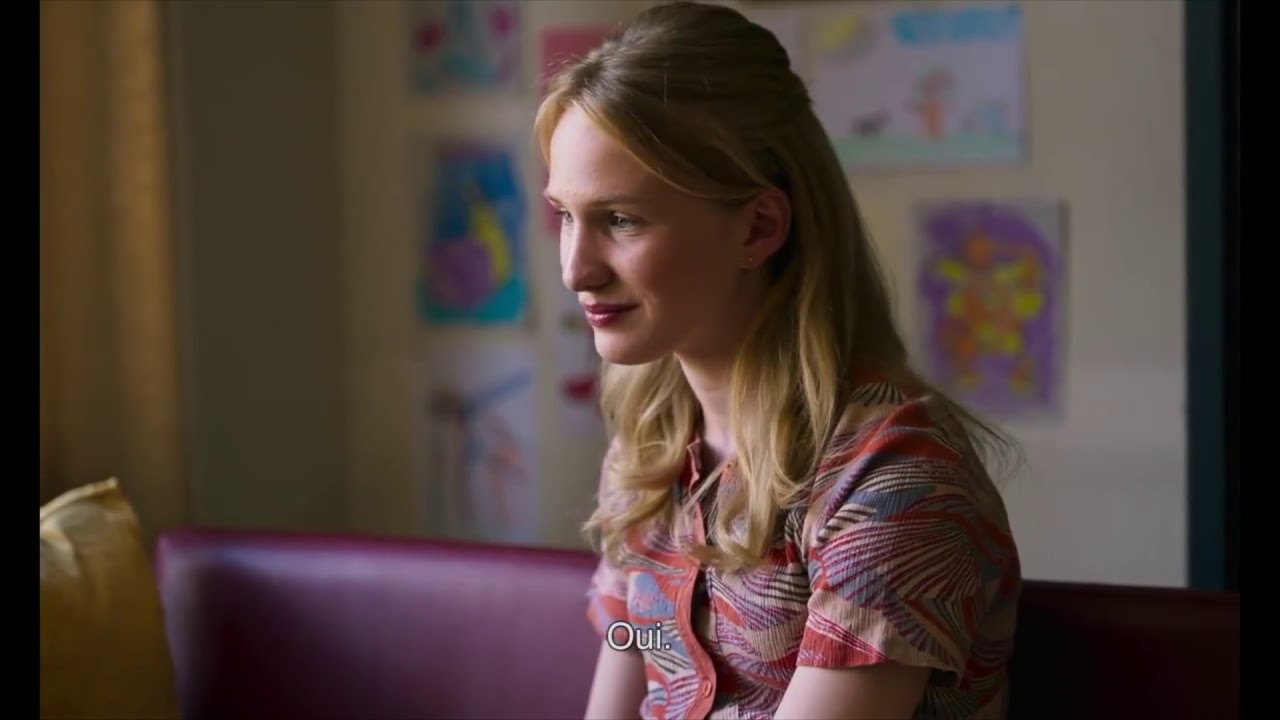 'Girl' made headlines early in the year, continuing the momentum it garnered from the end of last year. The film was heavily praised for generating a keen interesting in the psychological depth of a 15-year old confused about his gender identity, harboring dreams to become a ballerina, rather than crafting the movie around the "will they find out" question. Although many commentators shoveled dirt on the film for not casting a real trans actor for the role of Lara, 'Girl' seems to have shrugged off that initial hesitation and resentment to achieve universal acclaim.
Director Lukas Dhont inspiration for the film was a newspaper article he read in his film school days about an aspiring ballerina who wasn't allowed on the team due to her gender. Dhont is skillful in creating an artistic parallel between the pain-inducing, yet majestic art of ballet, and Lara's struggle as she discovers her true self. His metaphor in the story gets the ball rolling and makes Lara's journey that is wincing from an emotional standpoint and significant from a social perspective. 'Girl's feeble efforts to develop a wholesome narrative with ripe characters is pardonable due to the message it sprays across the spectrum and the beauty with which Victor Polster plays the protagonist.
Read More: Best R-Rated Movies of 2019
2. Vita and Virginia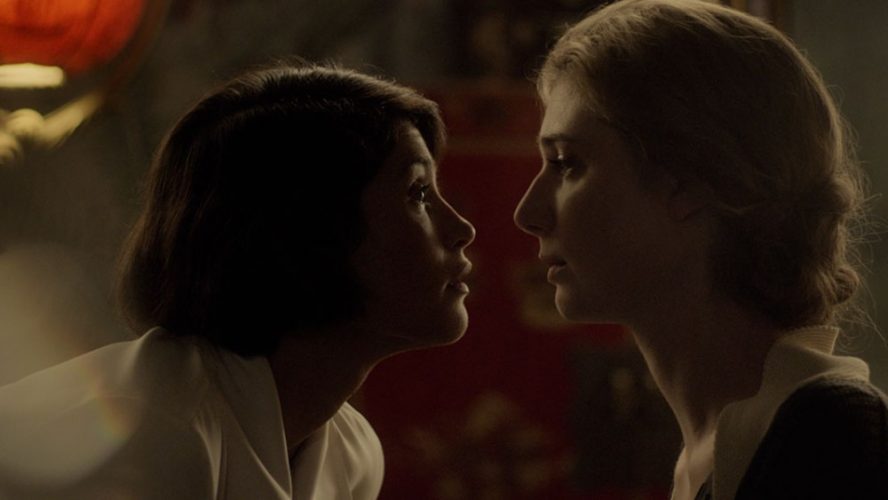 Virginia Woolf's umpteenth reincarnation on-screen might be the best one yet. Elizabeth Debicki takes over the reins as the notorious author and shares the screen along with Gemma Arterton, who plays Vita Sackville, another real-life personality. The two trade in different literary circles and meet by chance. One Vita sets eyes on Woolf, she decides to pursue her beyond control, sparking a passionate and unconventional affair.
The infamous love affair transpired into one of Woolf's most sincere and controversial novel, Orlando. Although history remembers it as a blot on the two icons' grandeur careers, director Chanya Buttons approaches the story from the neutral perspective of love and relationships that the two painstakingly, but joyously, maintain. Her poignant handling of the story is crucial in magnifying the less-talked-about strokes of artistic expression in acting and allows both Debicki and Arterton a platform to excel. 'Vita and Virginia' remains true to the spirit of the characters it brings back from history and is elevated by terrific lead performances by its central stronghold.
Read More: Best Comedy Movies of 2019
1. Portrait of a Lady on Fire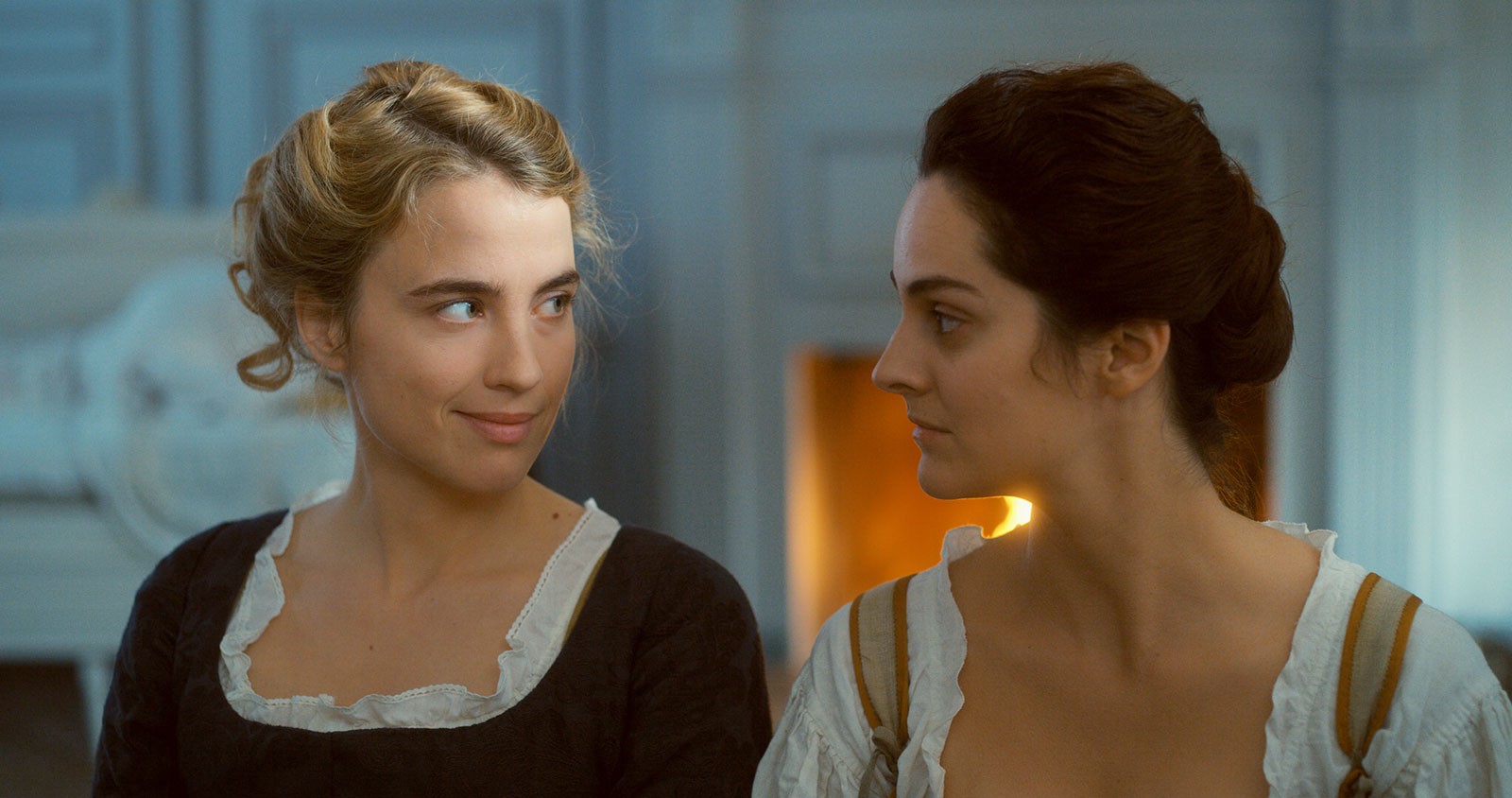 To call 'Portrait of a Lady on Fire' just a LGBTQ film would be doing it a disservice, because it is so much more than that. First and foremost, it is a romance, and that too a really passionate one. Of course, it is also a period piece that is immensely thought provoking. Based in the eighteenth century, the film revolves around a female painter who is obliged to paint a wedding portrait of a young woman. As the two women spend time with each another, intimacy and attraction grow. Ultimately, the portrait becomes a collaborative act of and testament to their love. Easily, one of the best films of 2019.
Read More: Best Thriller Movies of 2019