Well made comedies are a rarity. It almost always takes an entire year to unearth hidden gems and decide which ones will become classics in the future and which ones will be easily forgotten. In comparison with its predecessor, 2019 greatly improves both in volume and substance of the films. With countless new debutants and freshly baked concepts being brought to film, let's have a look at the list of 10 best comedy movies of 2019.
10. The Hustle (Tie)
Making a remake is a tricky business. Having nothing new to offer in terms of plot, such films often require a touch of modernity and hinge on the hope that audiences find the same story funny. 'The Hustle' borrows its life from the 1988 film, 'Dirty Rotten Scoundrels', a fitting homage to its protagonist pair. Two distinct nationalities come face to face when glamorous Englishwoman Josephine finds an able match in fun-loving Ozzie Penny, both of whom defraud men for money. Overcoming the initial hostilities, the two unite for a target that will serve them for life.
On the face of it, 'The Hustle's instant and fatal defeat comes at the hands of cheap writing. Archetypical jokes, though, do not limit the high-flying leads to improvise and adapt, helping the movie escape mediocrity. Rebel Wilson, especially, labors hard to cover for the writing and is hugely impressive. Save a viewing of its source material, 'The Hustle' is briefly ingenious and exciting in small patches but fails to carry the momentum through.
10. The Art of Self-Defense (Tie)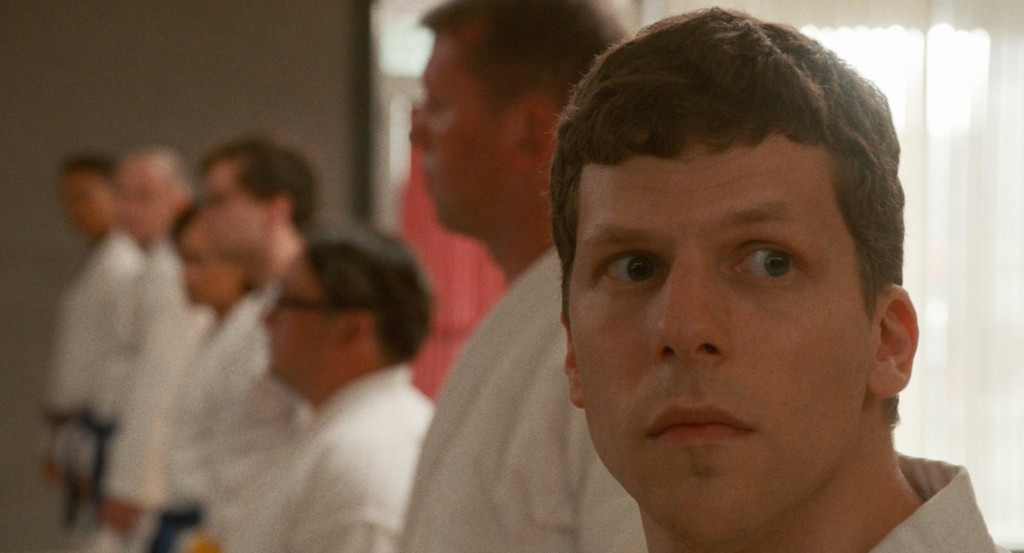 Riley Stearns brings to the fore the journey of a defeated, timid man to becoming what he hates most in this fast-paced dark comedy. Casey, a low-key accountant leads a regulation life when one night, he gets beaten up by masked motorists. His moment of epiphany comes watching an old black and white film on television: "There are no rules". He subsequently happens upon a dojo, whose mysterious sensei is at once appealing and intimidating. The focused, inspirational facade is soon busted as Casey discovers who the Sensei really is.
Jesse Eisenberg is a master at playing awkward roles. Although the role suits his natural disposition, the emotional ferocity that he lends to his character is admirable. He relishes in Casey's skin, cleverly changing gears as the film progresses. Nivola, though, as Leslie (as it is later found), is a revelation. Riley Stearns births probably one of the most complex character studies in recent times, although that isn't the point of focus here. His every move, every word, pushes you deeper into the abyss that is he. One of Stearn's remarkable exhibition of expression of Casey's character arch is the camera angle. Before he meets Sensei, we tower over him in the dominant position. After he first lands a blow on Keith, he is the one in the dominating position. 'The Art of Self-Defense' devolves into a maniacal and profound revenge story with a weak yet fitting third act, further asserting its lead star's weird and under-appreciated genius.
9. Hustlers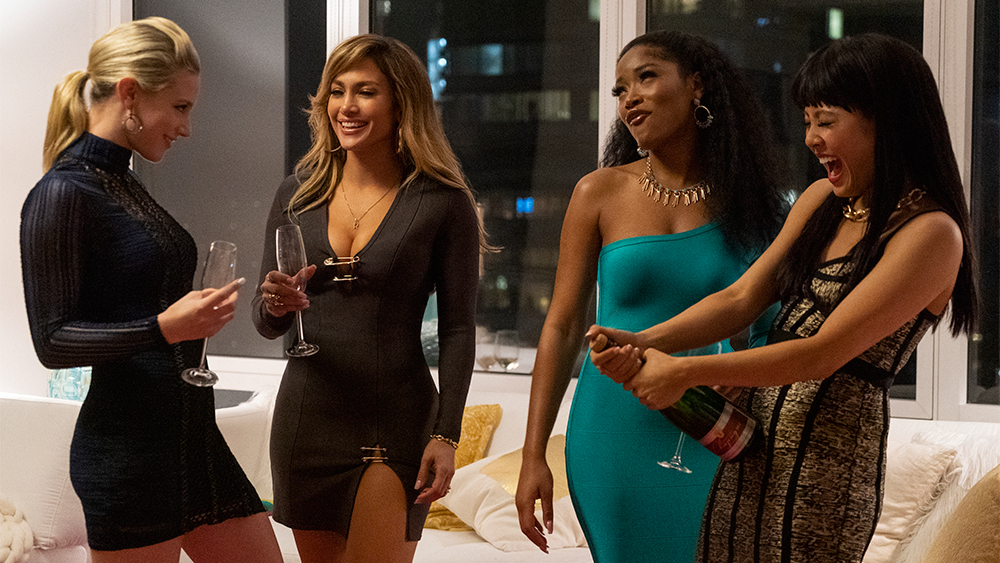 Even before it released, 'Hustlers' was expected to set the ball rolling and feature in the top lists of the year. The case for its inclusion is strengthened even more so after a successful run at the box office and universal critical appraisal. Featuring a menacing lead performance from JLo and an exciting support act by rising star Constance Wu, 'Hustlers' recounts the sensational and much-covered scammer group of strippers, who drugged traders and proceeded to defraud them.
Lopez plays ringleader, veteran Ramona Vega, who takes under her wing newcomer Destiny (Wu), presently Dorothy, at the club, Moves. The women accumulate sizable fortune together, only to reunite years later insolvent due to the '07 debacle and mastermind a seemingly foolproof scheme. Director Lorene Scafaria's compassionate look at the lives of the women outside the club and distanced from the scam finds touching support from the cast. Her invigorating approach makes sure the film becomes more than just a plaid, uninspiring fact-based retelling. She and her team create a mesmerizing visual scale for the film, which is at once striking and deeply meaningful.
Boosted by a powerhouse lead turn by Lopez, 'Hustlers' is in equal parts fleshy and emotional, compositing an unmissable and highly energetic well-rounded flick.
8. Always be My Maybe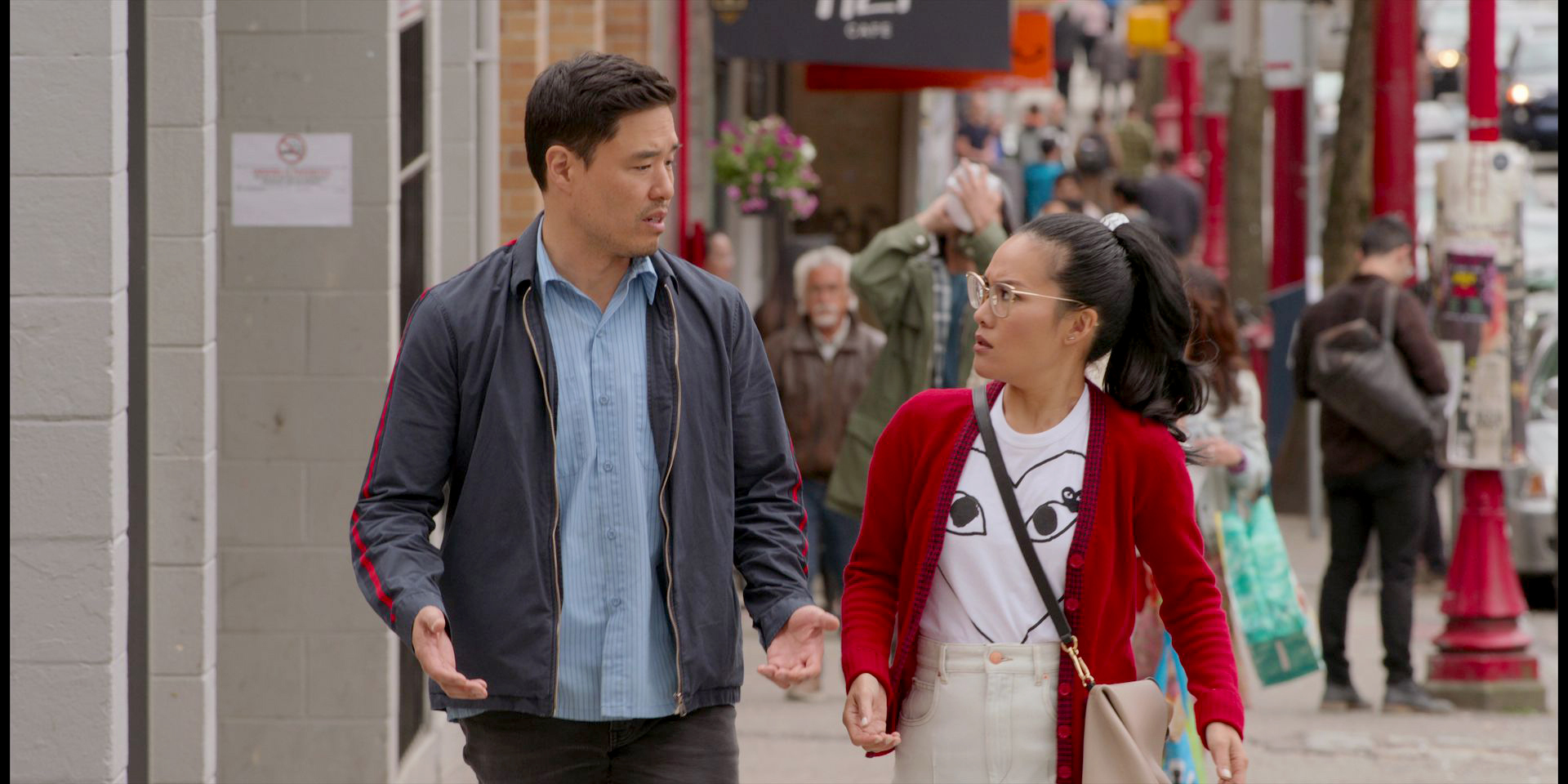 Childhood neighbors become friends, have dinner with the other's parents, fall in love, and then separate. Time jump to some years, they reunite: do they fall in love again? It is safe to say that this generations-old formula of filmmaking his lost ground. This familiarity forms the core of Netflix's 'Always be my Maybe', though, with some new spins. The protagonists, Marcus and Sasha, and Keanu Reeves, for all that's real, perspire hard to make something out of an almost nothing script. Varied instances of arousal come in the form of deliberate attempts by director Nahnatchka Khan to force something miserably out of sync with the instant mood.
The saving grace, though, is the highly likable and infectious chemistry between Wong and Park. The pair share some fiery moments together, while individually doing their best to conjure some laughs. 'Always be My Maybe' falls short of quenching our eternal search for a memorable comedy but packs enough charm for a one time watch.
7. Chained for Life
One of the most intriguing and moving stories of the year comes to us in the shape of Aaron Schimberg's experimental drama inspired by a 1952 film of the same name. The "meta" element finds a worthy ally in Schimberg's recreation that takes a hard-hitting and touching look at the Hollywood perspective on disfigurement. A low budget horror-comedy is shot in an old hospital, that is itself encapsulated within the movie titled Chained for Life. Owing to its unique concept, Schimberg plays on the audience's wit and humors us with several deceptive fakeouts throughout.
The cast of the unknowns is almost given a free hand to fit in where ever they can within the vicinity of the adjacently transpiring scenarios. The seemingly non-existent plot structure is the film's biggest strength allows Schimberg an element of surprise that he uses to great effect. For fleeting moments, you almost simultaneously laugh and cry and feel lost and found: instead of seeing the film, you feel it, just as the great Robert Bresson desired for his films.
Chronicling a bizarre premise that involves both fiction and reality, 'Chained for Life' takes you on a sensuous mind-trip that is bound to leave you reeling. Without clearly distinguishing its pseudo parallel universes, 'Chained for Life' moves between jarring shifts in tone and hazily scripted character sketches to produce an unforgettable spectacle that is touted for greatness.
6. Yesterday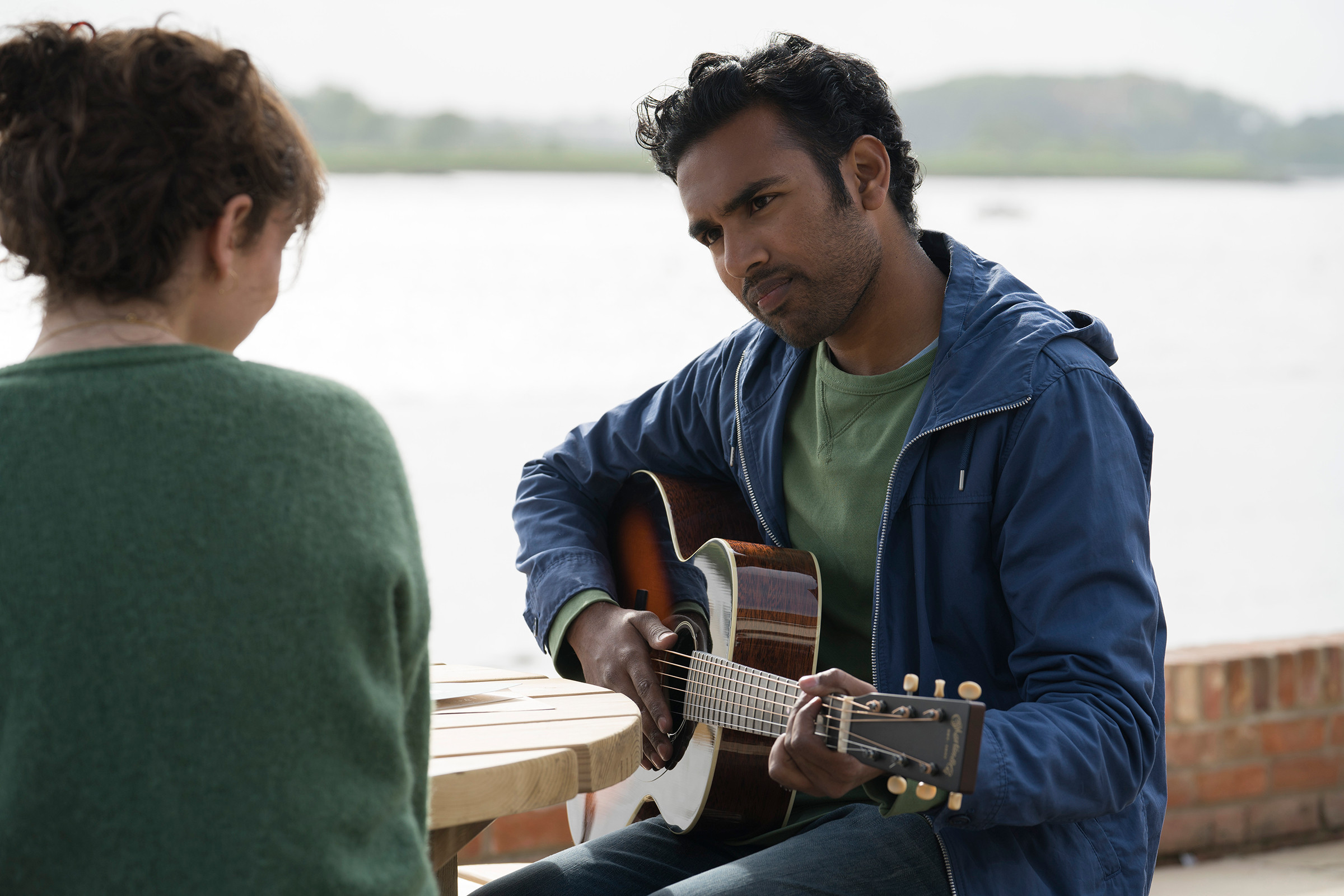 Imagine a world without 'Hey Jude' and 'Imagine'. Now make a film about it. Danny Boyle's charming romantic comedy realizes this premise into a story that is mellow, but artistically slight. Jack Malick's struggles as an independent musician dramatically transform into worldly fortunes after he recovers from a tragic bus accident. The world, unbeknownst to the Beatles, ravishes in Malick's singular drive through the band's life's work until he realizes the value of what he's lost for this fame.
Boyle dabs in uncharted territory with 'Yesterday'. It fundamentally strays away from his brand of cinema and is devoid of his trademark filming styles. The film greatly benefits from Boyle's understated direction and charismatic lead turns from Himesh Patel and Lily James. Regrettably, though, it is the Beatles who come out the most recognizable memory from the film. The rather stunted narrative development invariably impedes its natural flow, which is built up well in the first half. All in all, 'Yesterday' drives home its intriguing concept resting singularly on the brilliance of its thematic musical prodigy and pays a touching tribute to the phenomenon that forever changed the world.
5. Long Shot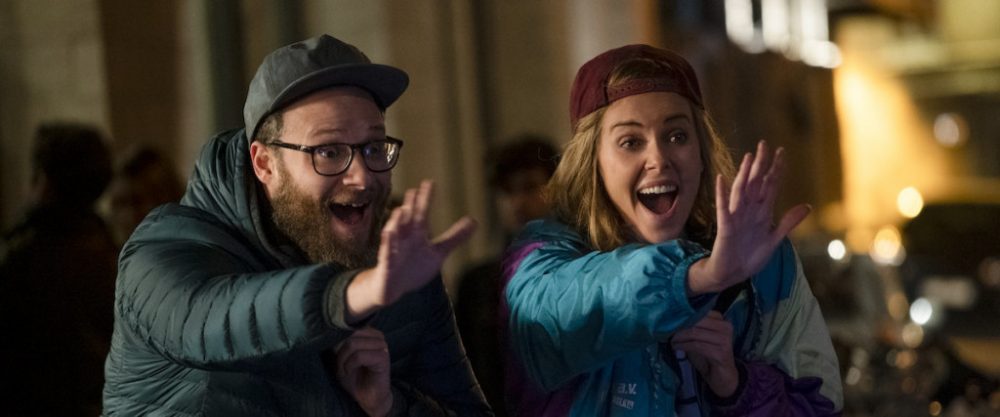 Jonathan Levine's mazy, fast-paced 'Long Shot's title is sufficiently descriptive. Bringing together on screen an oddball couple like never before, Levine infuses his story with his such heart and bravado that getting drawn into its vortex is almost unavoidable. When Fred, an ethical journalist, calls it quits after an ideologically bankrupt media mogul takes over the reins, life seems never-ending. He spots Charlotte, his childhood babysitter, and more importantly, the US Secretary of State, at a fundraiser by chance. Initially awkward, Charlotte hires Fred as her speechwriter, thus opening doors to welcome a refreshingly original and heart-wrenching romantic fable.
It is hard enough to pair Seth Rogen with someone who can match him both in aesthetic and appeal. But Charlize Theron does so, move by move, and packs a solid punch. Her Charlotte Field is a dangerous mix of class and crass and Theron walks the line brilliantly. Comedy films usually lack a devoted script and boast a tendency to ignore narrative graduation. But 'Long Shot' proves that managing expectations is possible, despite a fright compromise in the gags department.
Levine's vision for Charlotte and Fred finds a fruitful and inspiring resolution in Rogen and Theron. 'Long Shot' squarely saddles the two with immense responsibility and the two churn out fine performances to elevate the film from an ordinary rom-com.
4. Good Boys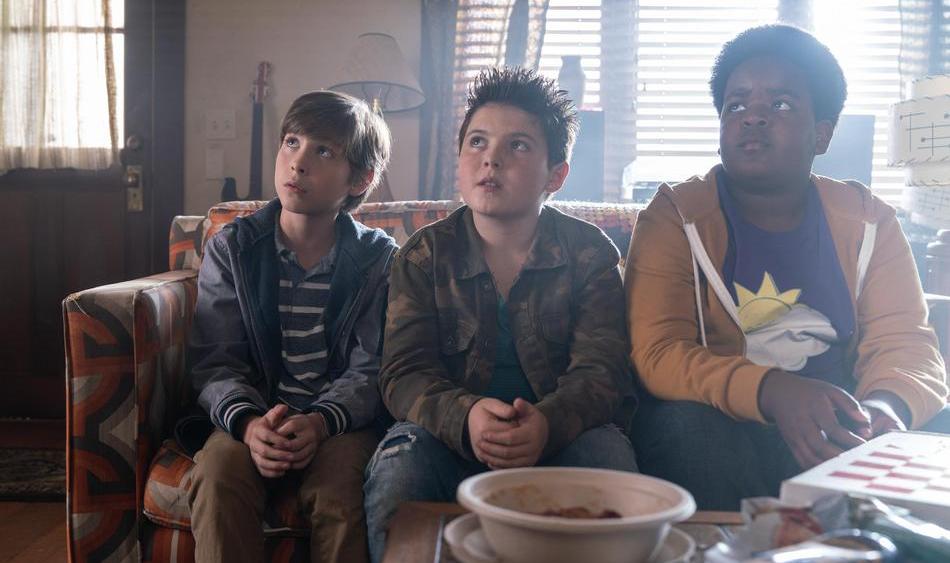 Teenage afflictions and shenanigans always invoke pleasant nostalgia. For best friends Max, Lucas, and Thor, that certainly won't be the case. Debutant Gene Stupnitsky introduces a pretty basic and never seen before theme in 'Good Boys' that works well for the film. 'Room' star Jacob Tremblay teams up with an unknown cast to spill the film's teenage audience into weird territory, especially if the parents are accompanying them to the theatres.
Three best friends couch their hopes to learn about girls in a stolen drone. When their attempts prove futile and they lose possession of the drone gaining something valuable to the girls instead, begins a hilarious, almost awkward episode of events that thwarts the camaraderie between the boys. The most desirable quality of the film is certainly its rewatchable value, something you would want to ascribe to as soon as you finish with the first. With an endearing message at its heart, 'Good Boys' real victory surfaces with its rejection of profane and crass humor, instead opting to embrace boyish charm and togetherness.
3. The Dead Don't Die

You know a Jim Jarmusch film when you see one. Minimalism, poor plot progression, and vaguely charming inept male protagonists will be sufficient wit for a seasoned cinemagoer to identify him. However, another vital subset of Jarmusch's brand of cinema is dark, absurdist humor, latently reflecting and satisfyingly settling in the mood and tenor of the film. The Dead Don't Die, however, retains only a small portion of Jarmusch and extends to confuse and leave you with a rather unfulfilled expectation.
Centerville becomes the center stage of a zombie infestation triggered by unusual polar fracking. Local police officers Cliff, Roney, and Minerva gauge their way through the night along with the eccentric owner of the funeral house, Zelda. There's an innate sense of bereavement that blesses the film. It carries the "meta" message that it endorses with weak articulation, or probably in a fashion that isn't readily comprehensible. Bill Murray and Adam driver lead well, delivering satisfying performances. Despite its flawed storytelling, 'The Dead Don't Die' is an enjoyable final product, almost unrecognizable from its helmer's established trademark.
2. Booksmart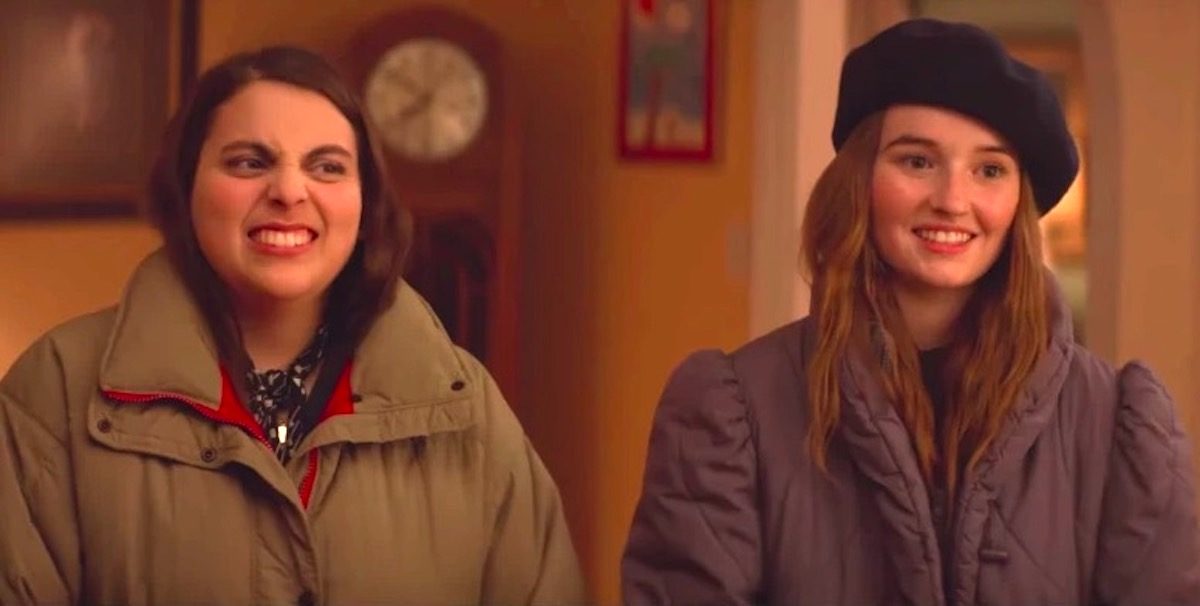 Olivia Wilde's directorial debut isn't necessarily a laughing riot but certainly qualifies as a sensible, wholesome movie about high school. 'Booksmart', though, is anything but shortsighted and successfully addresses the larger question of friendships and personal relations with exemplary precision. Overachievers Molly and Amy are best friends. Right from answering questions in class, to gushing over boys in school, they do everything together. After Molly learns of Amy's admission to Yale, the pair decide to go on one final romp in the night before they part.
The relationship they share goes through a transformational change during the runtime. The finale of high-school parties reminds the two of how much they'll miss each other and their company, eventually realizing that it will all be okay. Wilde manages to eschew boxing her characters and comic avenues in the film to commonplace genre traditions. Her liberal, almost free hand-ish, overview of the film allows the lead pair and what transpires in the background to maintain a degree of independence and naturalism. By tackling contemporary age-related issues, Wilde sets up an exciting filmmaking future and etches the year to her name with this sharp, edgy, and thoroughly joyful classic.
1. Parasite
'Parasite' instantly emerged as one of the most innovative, hard-hitting movies of the year on release. After bagging the Palme D'Or by a unanimous vote, Bong Joon Ho's carefully observed and hilariously scripted and tragic depiction of the Korean social structure and power struggle seems to be a shoo-in for the Best Foreign Film award at the Oscars next year. Opening in peace and a constricted, smelling household, 'Parasite' quickly ascends to a highly polarized and conflicted suburban paradise, never losing sight of the story it intends to tell.
After Ki-woo lands a job as a tutor of wealthy businessman Mr. Park's only daughter, he concocts a plan in cahoots with his family to take over all positions of service within the household. The success comes at a great and tragic cost, as they discover a fatal secret living inside the house. Joon Ho's astute understanding and exploitation of his craft are quite remarkable in this presentation. The elements of a dark, almost macabre comedy are characteristic of the increasingly enjoyable and modern Korean tradition of scripting humor for film.
The subtlety with which he foreshadows the inner turmoil of the story, lurking behind walls, waiting to burst through character narrations is hard to recreate. The images he captures in his marauding camera are hard to shrug off, even after you've left the theater. But more importantly, it is the universal accessibility to the characters and the idea that the film represents that truly makes it stand out as one of the best films of the year.
Read More: Best Comedies of 2010s