2019 is turning out to be one hell of a year for films. While the year witnessed the highest-grossing film in history, it has also seen certain movies that will forever remain etched in the viewers' memories. And considering the fact that there are many more highly anticipated movies yet to hit the screens, we can easily say that things are just getting warmed up. The best thing about this year is that numerous legendary directors from Hollywood and world cinema will release their latest projects. Some of the names include Quentin Tarantino, Richard Linklater, Bong Joon-ho, Martin Scorsese, Gaspar Noe, and Pedro Almodovar.
For quite a few years now, franchise films have been dominating our movie-going experience. It is now the duty of serious film lovers to look out for filmmakers and films that truly use the medium to push boundaries and tell stories that are deeply humane and intriguing. These filmmakers use adult themes like violence, sex, drug use, or profanity to show things as they are in society without putting on layers of false pretense. With all that said, here's the list of best R-Rated movies of 2019:
10. Rust Creek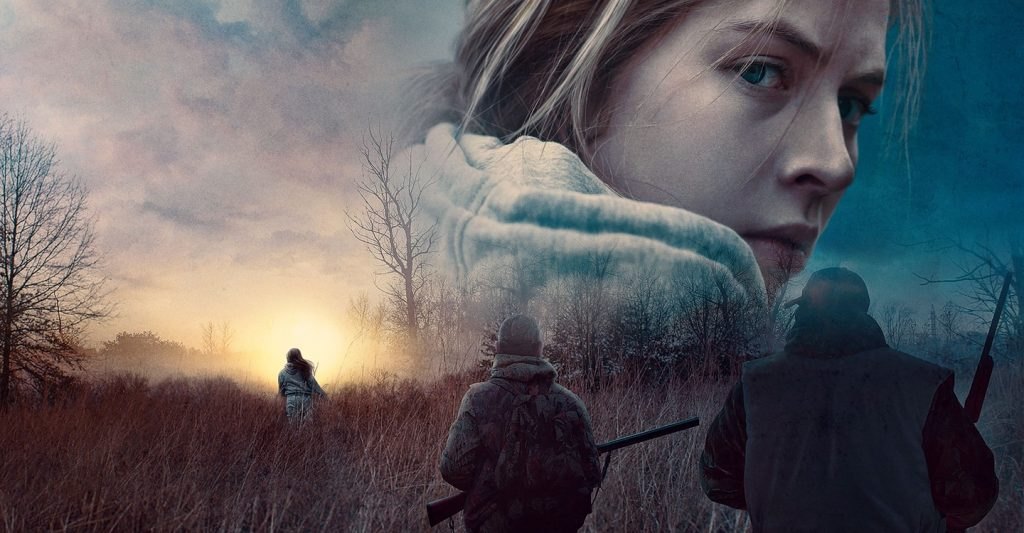 Jen McGowan's visceral thriller 'Rust Creek' is a glorious addition to the survival thriller genre. The film stars Hermione Corfield as Sawyer Scott, a young student who gets lost in the frozen woods of Kentucky. Her condition takes a horribly wrong turn when Sawyer is chased by a gang of outlaws who won't even hesitate to kill her if the need arises. In her struggle to just stay alive, Sawyer comes across a loner who lives in the forest, all alone. He is the only hope Sawyer has, but the helpless girl cannot be sure if this vagabond can be trusted.
Besides being a survival thriller, 'Rust Creek' is also a film that makes us reflect on the social class divisions in America and the distrust that exists between such classes. The setting of the film is used to great effects by the director to highlight the noir-ish elements in the story.
9. John Wick: Chapter 3 – Parabellum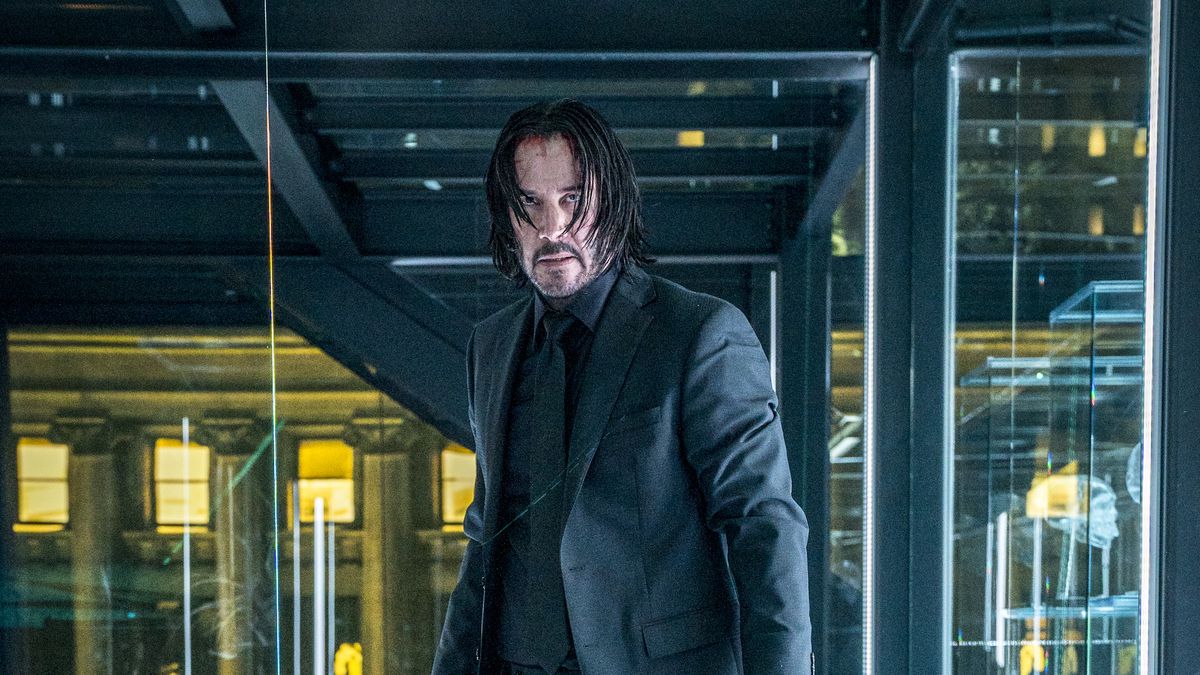 Keanu Reeves has been a part of two of the most iconic action film franchises – the Matrix trilogy and the John Wick series. After the immense success of the first two films, it was evident that the third installment would get a nod from the producers quickly. 'John Wick: Chapter 3 – Parabellum' released only a couple of years after 'John Wick: Chapter 2' and immediately reignited the public's interest in the series. The events of this film begin only an hour after the point where Chapter 2 ends. John Wick now finds himself as the target of the world's best assassins after a bounty of $14 million is put on his head by the international assassination ring called the High Table. The well-choreographed action scenes in this film are truly brilliant.
8. Luce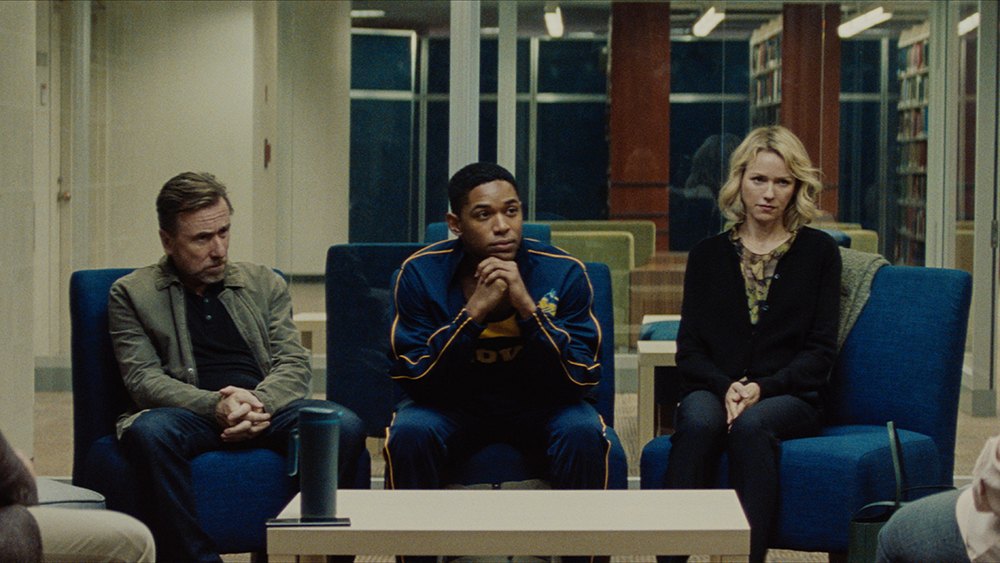 Octavia Spencer is finally getting the recognition from Hollywood that she has always deserved. With films like 'Hidden Figures' (2016), 'The Shape Of Water' (2017), and now 'Luce' (2019) under her belt, Spencer has shown what a terrific performer she is. Director Julius Onah teams Spencer up with Naomi Watts and Tim Roth to tell a story that is thought-provoking and pertinent to the time in which it is set. The central character of the film, Luce (Kelvin Harrison Jr.) is the adopted son of Amy and Peter Edgar, a couple who are very proud of their ward's wonderful academic and co-curricular records. However, the image that they have of their son is shattered when one of his teachers discovers a rather disturbing essay penned by him. 'Luce' addresses racial tensions that are present in suburban America. The layered narrative works as a social drama as well as a psychological thriller.
7. The Mustang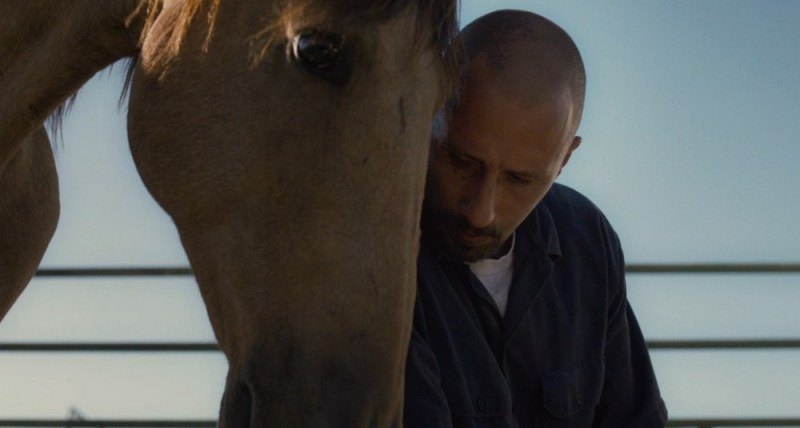 One of the most soulful movies to have released this year, 'The Mustang' is written by Clermont-Tonnerre and directed by Laure de Clermont-Tonnerre. The story centers around a prisoner called Roman Coleman, who has been behind bars for 12 years when we first meet him. The police introduce a new method of rehabilitating violent criminals by making them train wild mustangs, and Coleman is made to sign up for the program. It is his experiences with the horse he has been assigned to which become the focus of the film. 'The Mustang' speaks about the social and psychological implications of freedom and confinement.
6. The Last Black Man in San Francisco
Strong debut films are a rarity, but when someone exceeds expectations in their debut feature and delivers a film that is truly well-crafted, it is our duty as fans to celebrate the director and his efforts. One such strong debut film to have released this year is 'The Last Black Man in San Francisco' by Joe Talbot. The story centers around two friends as one of them tries to reclaim a house his grandfather had lived in. The film poignantly depicts the life of African-American men in the San Francisco Bay Area. This is a story about family, friendship, and love. The cinematography captures beauty in the most mundane facets of life.
5. Little Woods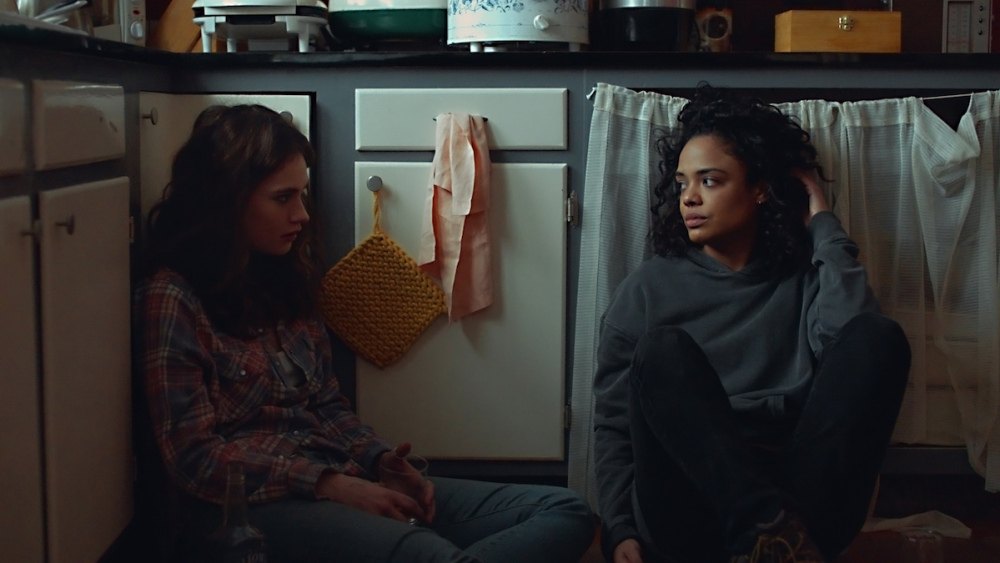 Another impressive debut feature, 'Little Woods' has laid the foundation for director Nia DaCosta's promising career ahead. The film stars Emma Thompson, Lily James, and Luke Kirby. The central character of the story is Ollie Hale (Thompson), who helps poor people illegally cross the border between North Dakota and Canada to avail medical facilities. However, her operations fail when the authorities come to know about it and take strong steps to ensure that she does not carry on this illegal migration. As Ollie gives up her trade, she falls into another problem while attending to her sister's needs. The performances, direction, and screenplay of the film are truly brilliant. 'Little Woods' is somewhat pessimistic, but the characters fall into situations that we can very easily relate to.
Read More: Best Movies of the 2000s
4. Pet Sematary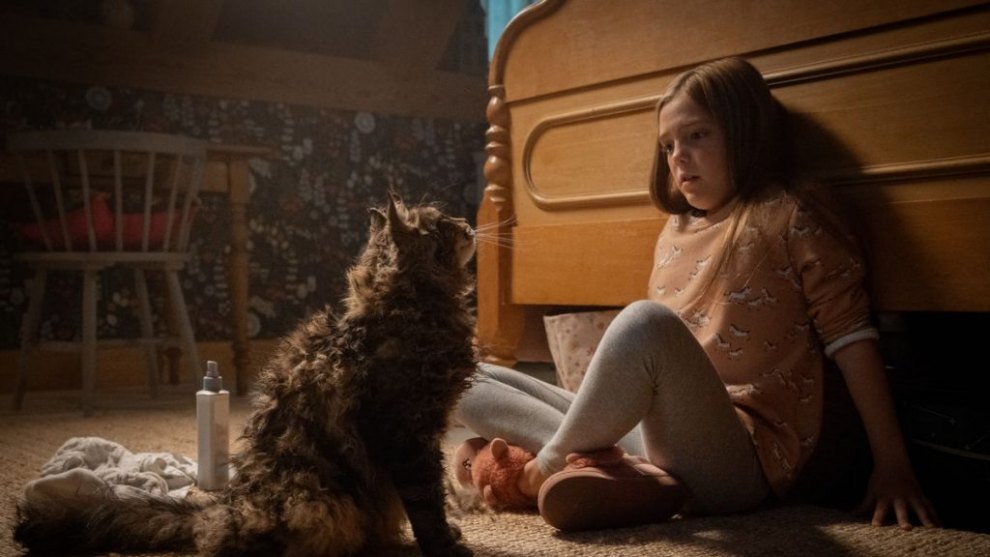 Almost every year, someone or the other makes a film based on the works of Stephen King, and 2019 is no exception. 'Pet Sematary', directed by Kevin Kölsch and Dennis Widmye, is a supernatural horror film centering around a family that has recently moved into the town of Ludlow, Maine. One interesting aspect of the town is that it has a cemetery dedicated to pets. When Thursday, their family cat, dies, the family decides to bury it in an ancient cemetery where the buried are said to come alive. The family faces a serious issue when one of the girls among them dies, and the father decides to bury her in that ancient cemetery. King's stories are always intense narratives with horror elements, which is exactly why 'Pet Sematary' stands out as one of the year's best movies. There are many horror films that just throw in gratuitous scenes with a shock value while the plot barely hangs by a thread. But here, the characters and their desires remain the focus of the film.
Read More: Best Movies of the 2010s
3. Us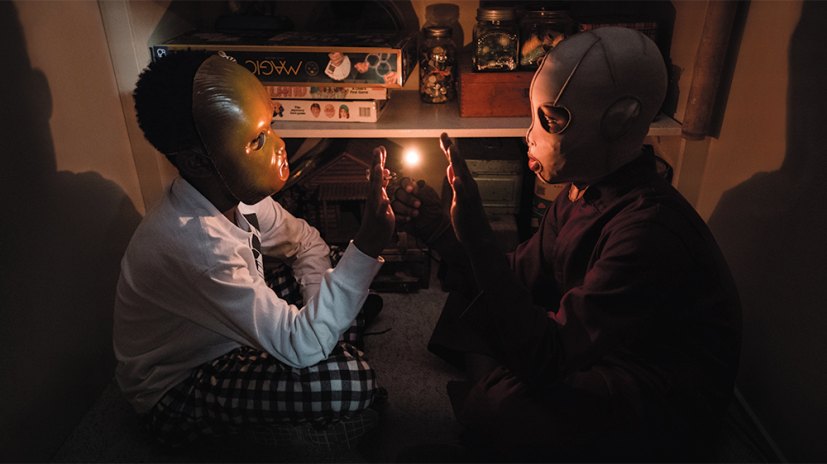 After his impressive debut with 'Get Out' (2017), Jordan Peele has improved his filmmaking style and technique with his sophomore venture 'Us.' This film stars Lupita Nyong'o, Winston Duke, and Kate Moss in leading roles. Lupita Nyong'o's character Adelaide Wilson takes her husband, son, and daughter to the beach house where she grew up. But what should have been a few days of relaxation and fun turns out to be a rather shocking situation when the family is constantly tormented by their doppelgangers. Peele's unique take on the horror genre is exactly what was needed to revive the genre and give it a completely fresh spin. 'Us' offers just that and treads grounds hardly any other horror film has done before.
Read More: Best Movies of the 21st Century
2. Crawl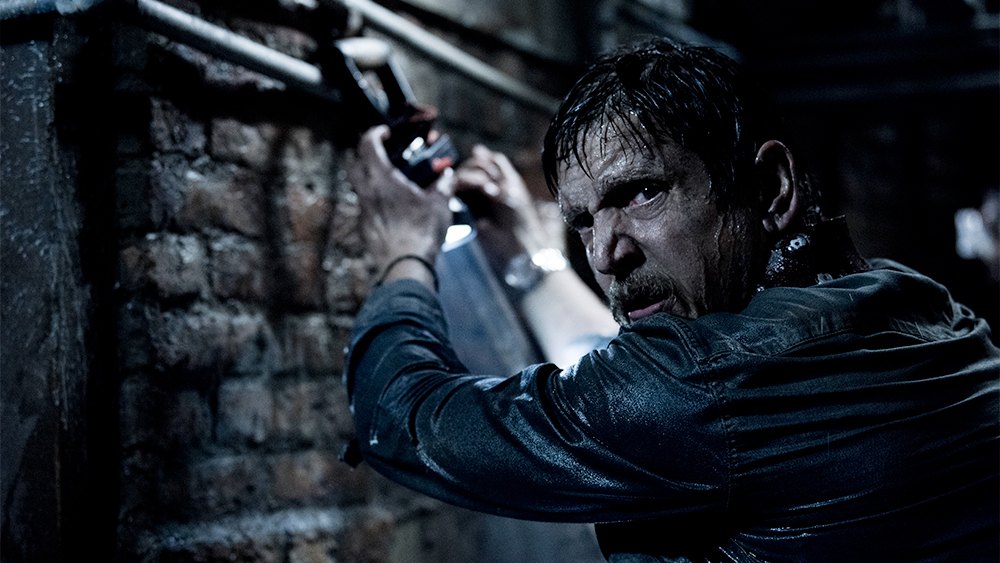 Crocodile movies have been there for a long time, but most of them are unimaginative extravaganzas of monsters and gore. However, the monster film can prove to be a tremendous movie-going experience if it is done in the right way. In a similar fashion, 'Crawl' is a movie that uses the tropes of the disaster film and the monster film to great effects. The story centers around a girl and her father who are caught inside their house during a massive storm and the eventual flood. Their house gets flooded, and it invites a number of deadly alligators. Things get even more frightening when the water level keeps rising, and they struggle to survive. You will not be able to look in a different direction even for a moment while watching 'Crawl.' It is full of genuinely scary moments, well built-up and crafted by director Alexandre Aja. Performances by Kaya Scodelario and Barry Pepper are outstanding.
Read More: Best Movies of 2017
1. Once Upon a Time In Hollywood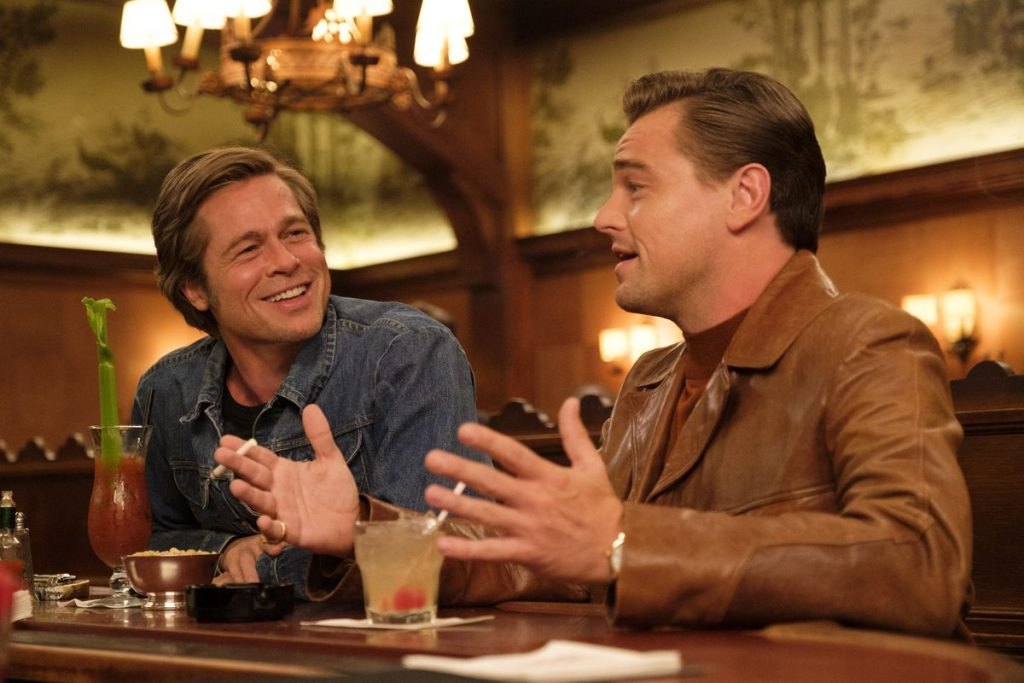 Quentin Tarantino's films are awaited by film lovers throughout the world. And with the extraordinary casting of 'Once Upon a Time In Hollywood,' fans couldn't wait to see what the master filmmaker had concocted up this time around. 'Once Upon a Time In Hollywood' centers around three characters and documents their lives across three days. Within these three days, Tarantino paints a vivid picture of late 1960s Hollywood when the studio system was slowly crumbling and was being replaced by directors and actors who thought beyond the limitations of Hollywood. The central character, Rick Dalton (Leonardo DiCaprio), is a fading television star whose jump into the movies has not really worked out. He has a friend and longtime stuntman in the form of Cliff Booth (Brad Pitt), a war hero who is rumored to have murdered his wife and gotten away with it. Beside Dalton's house in Beverly Hills, Roman Polanski has shifted in with his pregnant wife Sharon Tate (Margot Robbie).
The lives of all the characters intersect in Tarantino's revisionist throwback full of great cinematography, amazing music, and trademark humor. Tarantino has treated this film as his tribute to Los Angeles, the city where he has grown up. He knows the city by heart, and it is his romantic perception of Hollywood during his childhood that he shows us in all earnestness. Many have called this film one of Tarantino's best to date.
Read More: Best Movies of 2018