In the cinematic realm, action has always been a genre that captivates audiences with its high-octane sequences and adrenaline-pumping plots. Over the years, the landscape of action films has evolved, transcending beyond just explosions and car chases. With the dawn of advanced filmmaking techniques and the expansive canvas that streaming platforms like Apple TV+ offer, action movies now encompass a medley of genres — from laugh-out-loud comedies and riveting action-adventures to gripping war movies. Today's action movies ingeniously merge narratives with the dynamism of their lead characters, setting new benchmarks and broadening horizons. On Apple TV+, this amalgamation takes a fresh turn, offering a diverse array of films that cater to the action aficionados and the general audience alike. Dive into this article as we bring you an exhilarating lineup of the finest action movies available on Apple TV+. Buckle up for a cinematic journey like no other!
5. Ghosted (2023)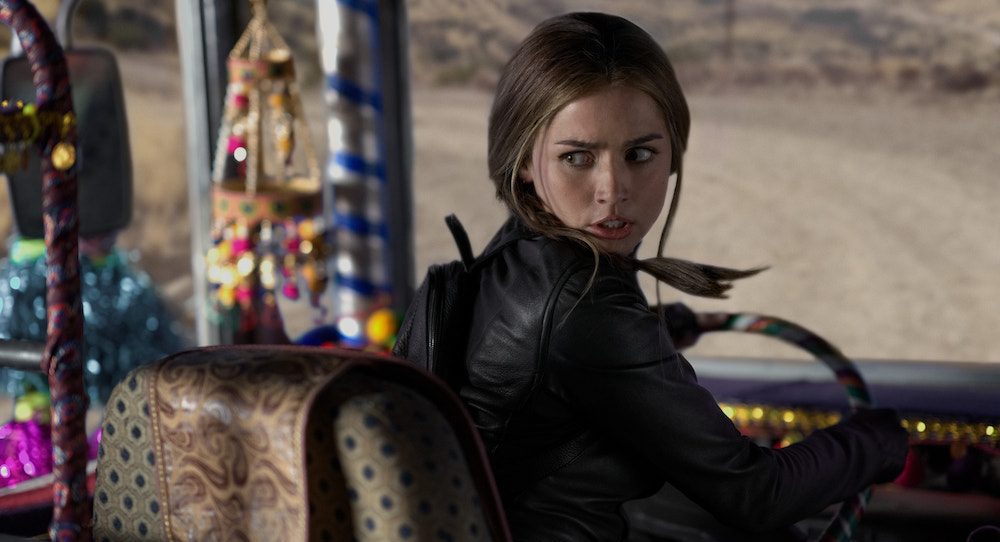 'Ghosted' is a romantic action-adventure comedy film helmed by Dexter Fletcher. The film is bolstered by a story penned by seasoned writers Rhett Reese, Paul Wernick, Chris McKenna, and Erik Sommers. At the heart of the narrative is the unassuming Cole Turner (Chris Evans), who is enraptured by the enigmatic art dealer Sadie Rhodes (Ana de Armas). As the plot unfolds, a romantic rendezvous spirals into a whirlwind of international espionage when Cole discovers Sadie's covert identity as a CIA agent. Alongside these protagonists are dynamic performances from Adrien Brody, Mike Moh, Tate Donovan, Amy Sedaris, Lizze Broadway, Mustafa Shakir, Anthony Mackie, John Cho, and Sebastian Stan. With a tale that seamlessly blends romance, comedy, and pulse-pounding action, 'Ghosted' rightly claims its spot for offering a refreshing take on the action genre and for captivating viewers with its unpredictable twists. You can watch the movie here.
4. Finch (2021)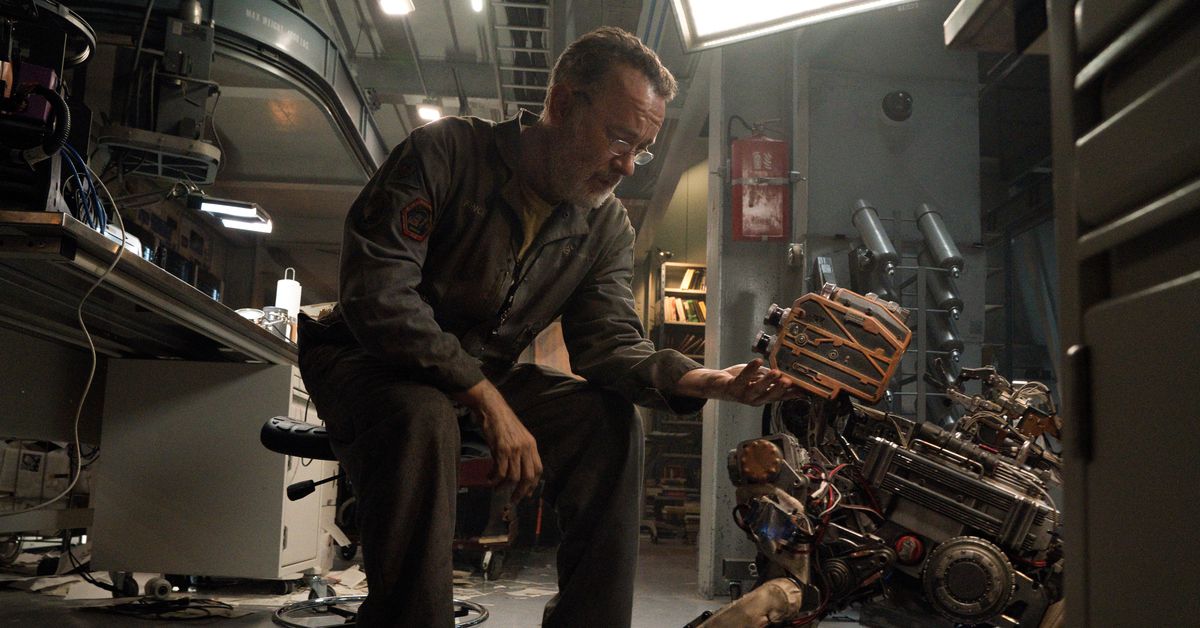 'Finch' is a post-apocalyptic survival film steered under the adept direction of Miguel Sapochnik. The tale is brought to life by the talented Tom Hanks and Caleb Landry Jones. Delving into a desolate Earth, the story revolves around an aging man, Finch. As Finch grapples with the reality of his impending demise, he undertakes the mission of building a humanoid robot to look after his beloved dog, Goodyear. As they embark on a quest toward a safer haven amidst unpredictable climatic threats, the narrative beautifully juxtaposes the themes of survival, technology, and human emotions. Alongside Hanks and Jones, the film's depth is further enhanced by characters portrayed by actors such as Samira Wiley, Laura Harrier, and Skeet Ulrich. While 'Finch' may not have a sprawling trophy cabinet, it stands out for its unique premise and heartfelt execution. A definite inclusion for those seeking a touching tale of humanity, resilience, and unwavering companionship. You may watch the film here.
3. The Greatest Beer Run Ever (2022)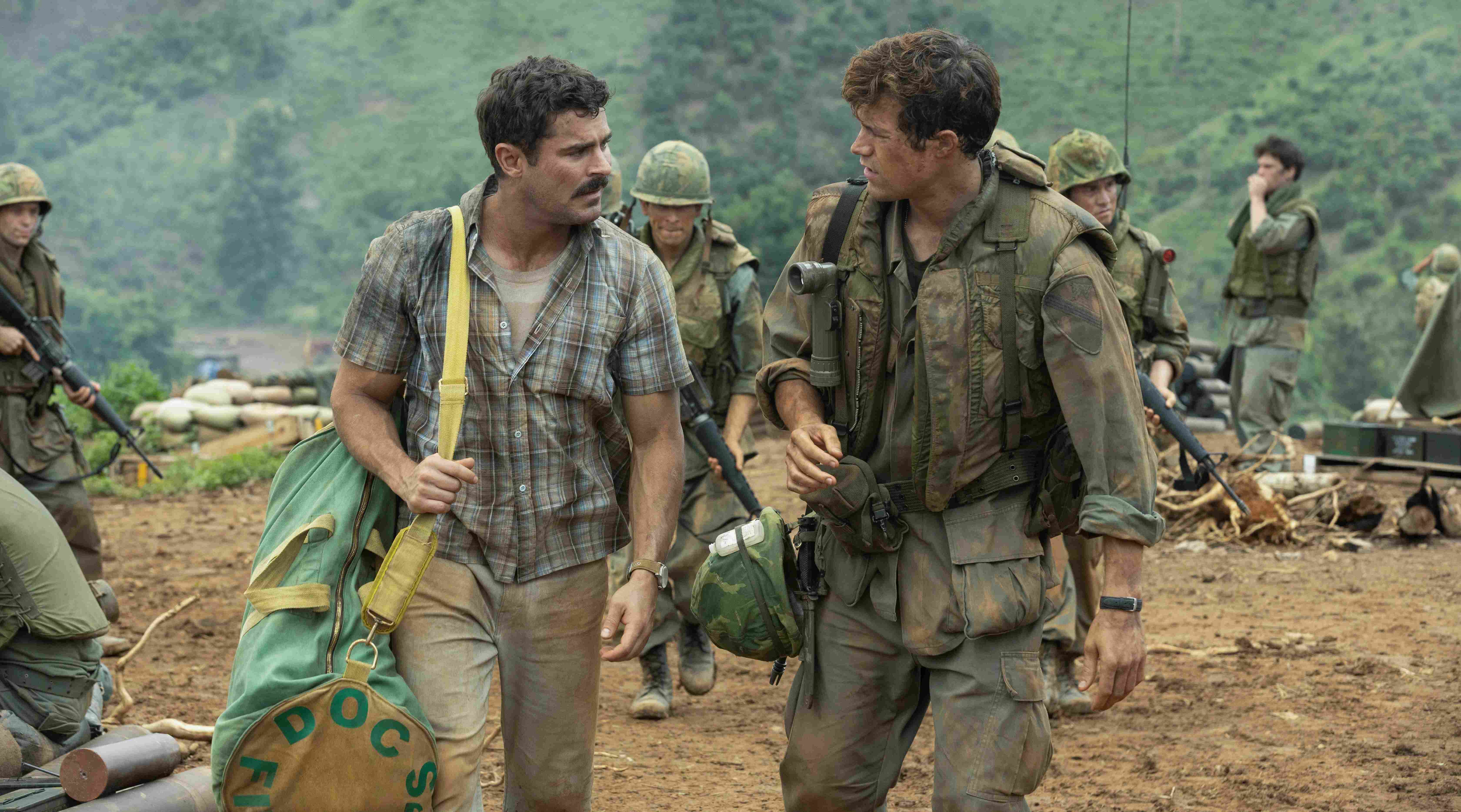 Directed and co-penned by Peter Farrelly, 'The Greatest Beer Run Ever' is a biographical war comedy-drama film inspired by the book authored by John "Chickie" Donohue and Joanna Molloy. The film narrates the audacious tale of Donohue, portrayed by Zac Efron, who undertakes an improbable mission during the Vietnam War: delivering beers to his enlisted friends. Amidst the chaos of war, the narrative presents a heartening blend of camaraderie, humor, and valor. Russell Crowe, Jake Picking, Kyle Allen, Will Ropp, Archie Renaux, Will Hochman, Matt Cook, and Kevin K. Tran round out the stellar cast, bringing depth to this quirky wartime tale. A remarkable blend of humor, drama, and history, 'The Greatest Beer Run Ever' earns its position for its unique storyline, underlining the lengths one might go for friendship and a cold brew, making it a must-watch for both war and comedy aficionados. Feel free to check out the movie here.
2. Emancipation (2022)
'Emancipation' is a historical action film meticulously directed by Antoine Fuqua that throws us back to the 1860s Louisiana post-President Abraham Lincoln's momentous Emancipation Proclamation. Grounded on the harrowing tales of two enslaved Black men, Gordon and "Whipped Peter," the film is most notable for a haunting photograph depicting the scars of slavery. Will Smith delivers a riveting performance as a runaway slave navigating the treacherous swamps, pursued relentlessly by a cold-blooded slave hunter portrayed by Ben Foster. Charmaine Bingwa further enhances the narrative as an enslaved mother. The film's atmospheric tone, underscored by a desaturated color palette, evokes raw emotion. With its historical roots and powerful performances, especially by Smith, 'Emancipation' stands as a testament to the human spirit's resilience and serves as a vital watch for those keen on delving deep into the agonizing chapters of history. You can check out the film here.
1. Greyhound (2020)
'Greyhound' is a riveting war film that plunges viewers into the tense waters of the Battle of the Atlantic, as Commander Ernest Krause, on his first wartime assignment, must safeguard an Allied convoy from lurking German U-boats. Showcasing an impressive ensemble, the film stars Tom Hanks, Elisabeth Shue, and Stephen Graham, amongst others. 'Greyhound,' in its initial days, grappled with pandemic-led release setbacks but later found its audience on Apple TV+. Its authentic portrayal of naval warfare garnered significant acclaim, earning a nomination for Best Sound at the 93rd Academy Awards. 'Greyhound' merits a spot on this list for its visceral, edge-of-the-seat maritime action, combined with a testament to leadership, duty, and perseverance in the face of overwhelming odds. You can stream the film here.
Read More: Best Action Adventure Movies of All Time