Are you a fan of those big-rig trucker reality shows? Add some more thrill to the journey, and you would have a film like 'The Ice Road.' Directed by Jonathan Hensleigh and performed by Hollywood A-lister Liam Neeson in the central role, the film is quite a thrilling journey. But like the trucks on the road, the story stands on thin ice. An accident in a mine in the icy corridors of the Canadian north traps a group of miners, and an unbelievable rescue mission follows. Trucker Mike teams up with Goldenrod to initiate the rescue mission while racing against time, and the journey is fraught with spectacular frills and perils. If you have liked the movie, we may have a few recommendations that you must check out. You can watch most of the films similar to 'The Ice Road' on Netflix, Hulu, or Amazon Prime.
6. Maximum Overdrive (1986)
A rare horror film written and directed by Stephen King, 'Maximum Overdrive' is a bizarre tour de force of a B movie. After a comet falls on the earth, machines come alive and rebel against humans. In this dire condition, a group of survivors is left to face the wrath of… well, self-driving trucks. As humans and trucks come in frontal conflict, a visceral nightmare comes to life. Actors are unintentionally funny, the special effect is hilarious, and some sequences are outright outrageous. This is a film you will love to hate and hate to love – there's nothing quite like it. If you are a fan of big-rig trucks and grotesque visuals, this is a film that you must check out.
5. Duel (1971)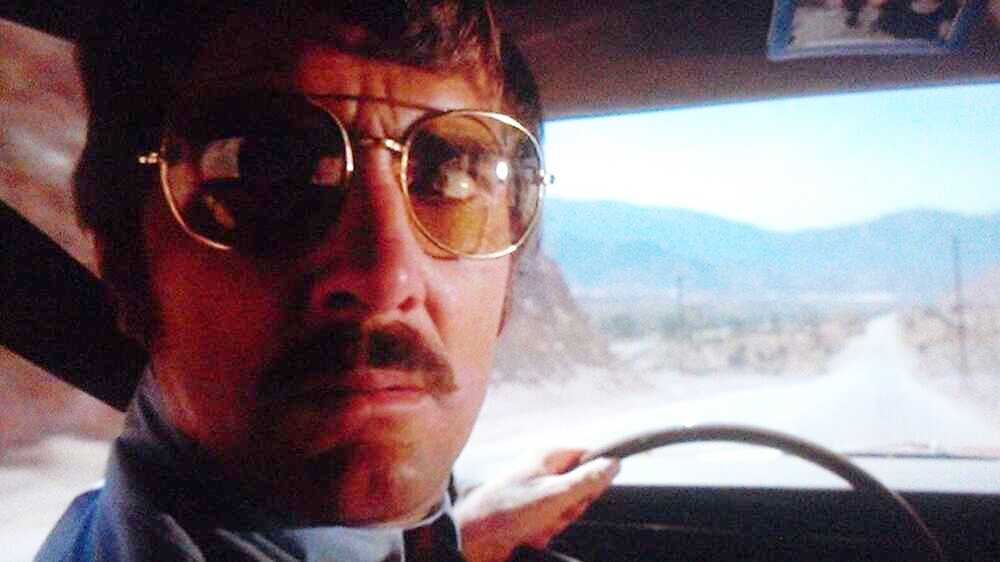 Snakes, spiders, cars crashing into fences, a desolate Americana – what more can you ask for? An early film by Steven Spielberg, 'Duel' packs a good deal of thrill in its manageable duration of an hour and a half. Businessman David Mann is commuting in a rented car to do business, and he overtakes a mammoth truck on his way. While David's intentions are perhaps pure, the psychopathic driver is offended by David's overtaking. As the truck driver decides to teach David a lesson, his journey turns into a visceral nightmare. If you have a thing for road movies with trucks and destruction, this early Spielberg venture is where you should put your money.
4. Argo (2012)
Rescue missions are something box offices adore, and for good reason too. Apparently, there is rarely a better way to captivate the audience than placing them in the middle of a hostage situation. Ben Affleck is an actor with a strong tragic face game, but who would think that he can direct a movie with such grace and flawlessness? But Academy-award winner 'Argo' makes it a reality. Affleck stars in the lead role in his own movie as an exfiltration-specialist turned con-producer to rescue a group of six Americans from a terrorism-infested Tehran, and the result is a top-notch thriller that will grab you by the neck from the very first minute. If you find 'the Ice Road' appealing as a rescue movie, 'Argo' will please you to a great extent.
3. Mad Max: Fury Road (2015)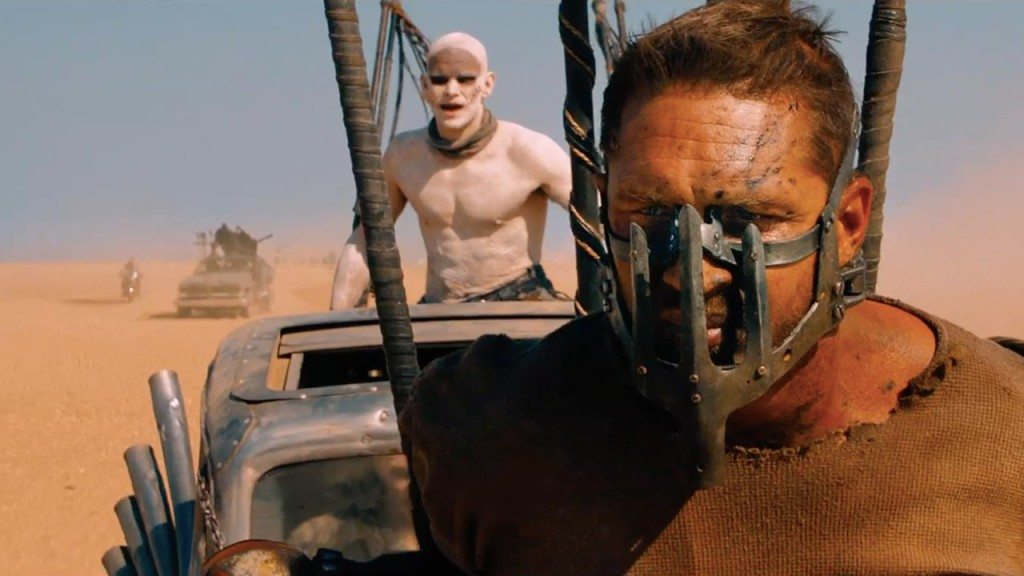 Director George Miller does it again – at the ripe age of 70. The post-apocalyptic road rampage survival thriller 'Mad Max: Fury Road' is arguably the best film of the series. Five girls need to be rescued, and Imperator Furiosa teams up with lone drifter Max in this eccentric survival road rampage. With ample explosions, monster trucks, and murderous guitars, this spectacular wasteland is one you must visit in your cinematic journey. Moreover, the film features actors like Tom Hardy and Charlize Theron to bring its apocalyptic vision to life. If you have loved 'The Ice Road' for its grand spectacle and theme of survival, this spiraling post-western film will keep you tied to your chair.
2. Speed (1994)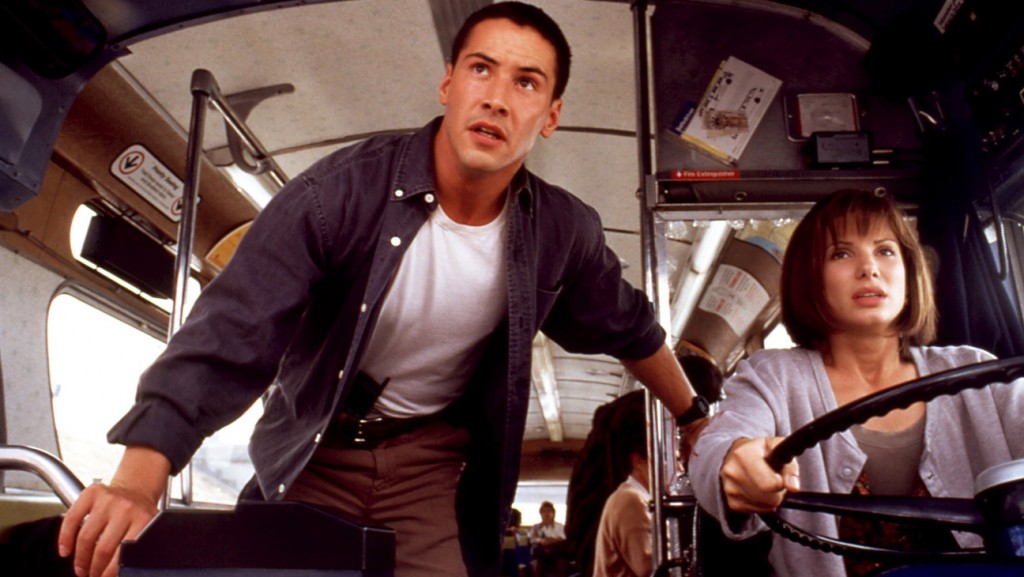 Action, survival, and racing against time – all three come together in this enthralling action road-movie of hair-raising tension. A mad villain plants a bomb in a public bus. And if the bus drops the speed below 50 miles per hour, the bomb goes off. To make things more appetizing, Keanu Reeves and Sandra Bullock are in control of the bus.
Directed by Dutch filmmaker and cinematographer Jan de Bont, 'Speed' is a film of unnerving pace and power-packed action. The viewers are hooked from the early moments as the film cuts to the chase. But not many films have the power to captivate viewers with such a bland premise. If you have loved the road rage unveiled by 'The Ice Road,' you must add this classic action thriller to your bucket list.
1. Die Hard (1988)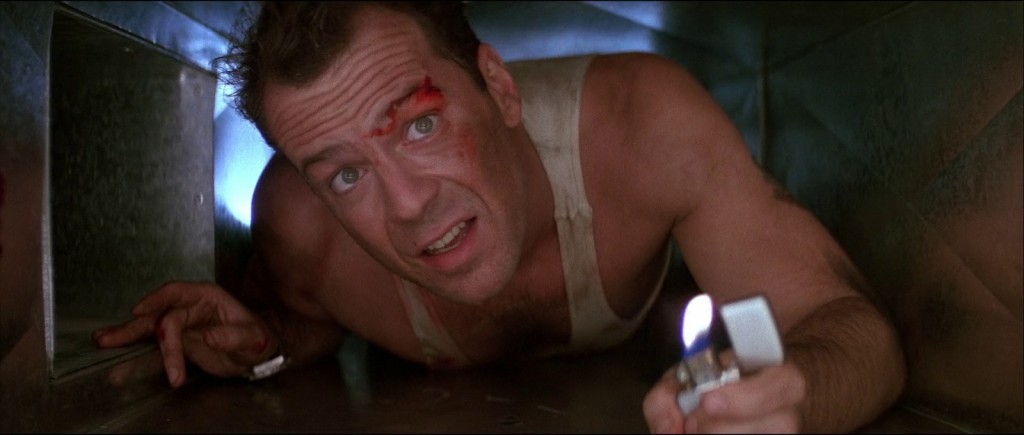 Classics are called so for a reason. Helmed by John McTiernan of 'Predator' fame and based upon the novel 'Nothing Lasts Forever' by Roderick Thorp, 'Die Hard' is a film that gave birth to a simple formula, which has been replicated countless times. The story follows John McClane, lone detective and achiever of seemingly implausible feats, as he races against time to free a group of hostages in Nakatomi Plaza.
The lone ranger caught in a whirlwind of gruesome action and racing against time to perform a daring rescue mission sounds all too familiar now, but it was this gem of a film that sparked off the trend. Bruce Willis acts in his lifetime role in this gripping action thriller, complete with helicopters, explosions, and insane stunts. The story of 'The Ice Road' follows a similar path, and if you want to go back to the heydays of American action thrillers, this is one you can't do without.
Read More: Is The Ice Road A True Story?