We are excited to share that TLC's '7 Little Johnstons' has been renewed for the fourteenth season by the network. The production for the same has commenced in Atlanta, Georgia, and will continue to cover the latest updates in the lives of the various members of the Johnston family. Since the reality series premiered in 2015, it has primarily been filmed in the area, given that it is where our favorite family has been living for several years now.
At the start of the TLC series, the Johnstons used to live in Barnesville, Georgia. However, since the end of season 4, they have been based in Forsyth, Georgia, which will likely serve as the primary place of production for the upcoming season 14 of the show. As many of the readers might be aware, the reality show follows seven members of the Johnstons family who live with achondroplasia dwarfism. Over the years, the viewers have become deeply invested in everything that has been going on in the lives of the show's cast members.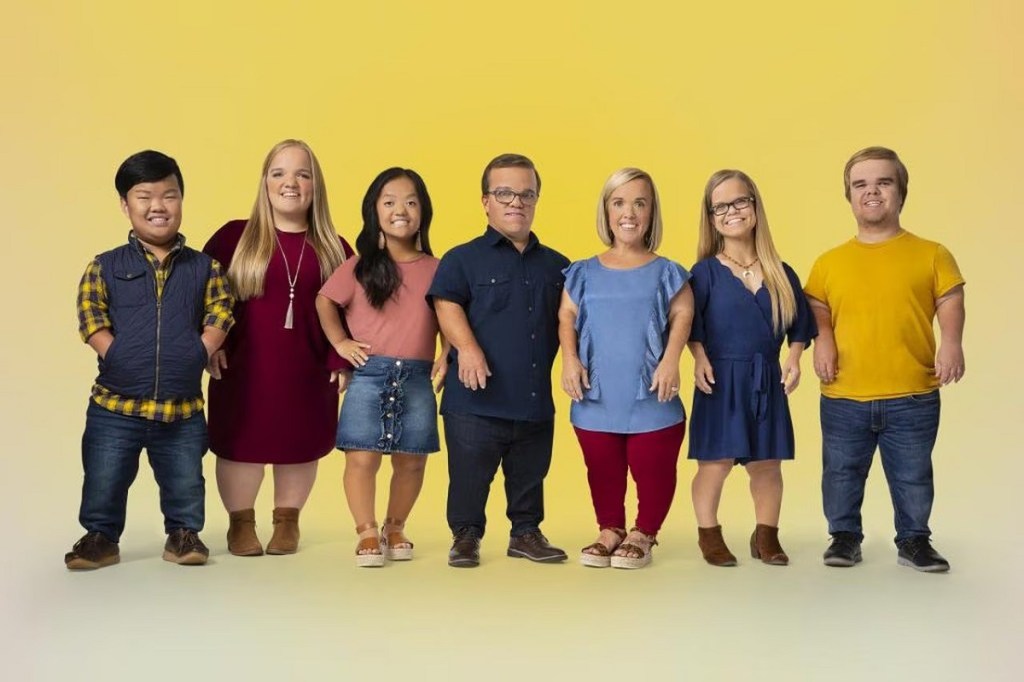 The expectations of the fans from season 14 of the show are no different, as there are many significant updates they will look forward to when the now-confirmed fourteenth installment airs. It will certainly be interesting to see how parents Trent and Amber Johnston cope with their children growing up and creating a life for themselves outside their nest. Additionally, the relationship between Elizabeth "Liz" Johnston and Brice Bolden will likely also be talked about in the next season, given the former's doubts about the longevity of their connection after they had moved in together.
Since December 2022, the public has been curious to know if Liz and Brice are still together since the former has scrubbed her social media clean of the latter and even posted a story in early 2023 with the words "New Beginnings" accompanying her self-portrait, which has only made people believe even more that the couple has separated. If this is indeed true, then the situation will likely be addressed in more detail in season 14 of the show, which fans cannot wait for, given the stellar thirteenth season that finished airing in June 2023.
Additionally, Emma and Alex Johnston, the youngest two of the family, have started their last year in high school in early 2023, which will certainly give long-time viewers a sense of wistfulness, as many have seen the two grow up in front of their eyes. Apart from the five Johnstons mentioned already, the public will also get details on the lives of Jonah and Anna Johnston, with the former's usage of Delta 8 still causing a stir within the family. The incident in question has undoubtedly shifted the dynamics between Jonah and his parents. His relationship with his girlfriend Ashley has likely also been affected. Overall, the upcoming season 14 promises to be an interesting one.
Read More: Is 7 Little Johnstons Scripted?