Created by Brenda Hampton, '7th Heaven' is a television drama series that aired from 1996 to 2007. It follows Reverend Eric Camden, his wife Annie, and their seven children as they navigate life's ups and downs in their suburban California community. The series explores various social issues, including family dynamics, relationships, faith, and morality.
The show's relatable characters and heartwarming storylines made it a hit among audiences of all ages, and it remains a beloved classic in television history. '7th Heaven' tackled tough topics with grace and sensitivity, making it an enduring family drama that continues to captivate viewers to this day. It has been quite some time since the last season of the show was released, and fans of the show must be wondering where their beloved cast members are. If you're one of them, we've got you covered.
Where is Catherine Hicks Now?
Catherine Mary Hicks is a former actress known for her role as Annie Camden in '7th Heaven.' Before this, she played Dr. Faith Coleridge in the soap opera 'Ryan's Hope' from 1976 to 1978. She was nominated for an Emmy Award for her portrayal of Marilyn Monroe in the TV movie 'Marilyn: The Untold Story' in 1980. Hicks also acted in films such as 'Star Trek IV: The Voyage Home' and 'Child's Play.'
After joining '7th Heaven 'in 1996, Hicks focused on TV movies such as 'A Christmas Reunion' and 'Honeymoon From Hell.' She provided her voice for shows like 'Coming to the Stage' and JJ Villard's 'Fairy Tales.' Hicks met her husband, Special Effects Makeup Artist Kevin Yaeger, on the set of 'Child's Play' in 1988, and they got married in May 1990. The couple has a daughter named Caitlin, born in 1992. Starting in 2017, Catherine Hicks volunteered in the campaign office of California Congressman Adam Schiff and worked for The League of Women Voters. Besides, she is an active Los Angeles Homeless Action Committee member.
Where is Stephen Collins Now?
Stephen Collins had an impressive acting career before playing the role of Eric Camden, the Protestant minister and patriarch of the Camden family, on '7th Heaven.' He has appeared in films like 'All the President's Men' and 'Star Trek: The Motion Picture.' After the show ended, Collins continued to work on TV with roles on shows like 'Private Practice,' 'No Ordinary Family,' 'Devious Maids,' and 'Revolution.'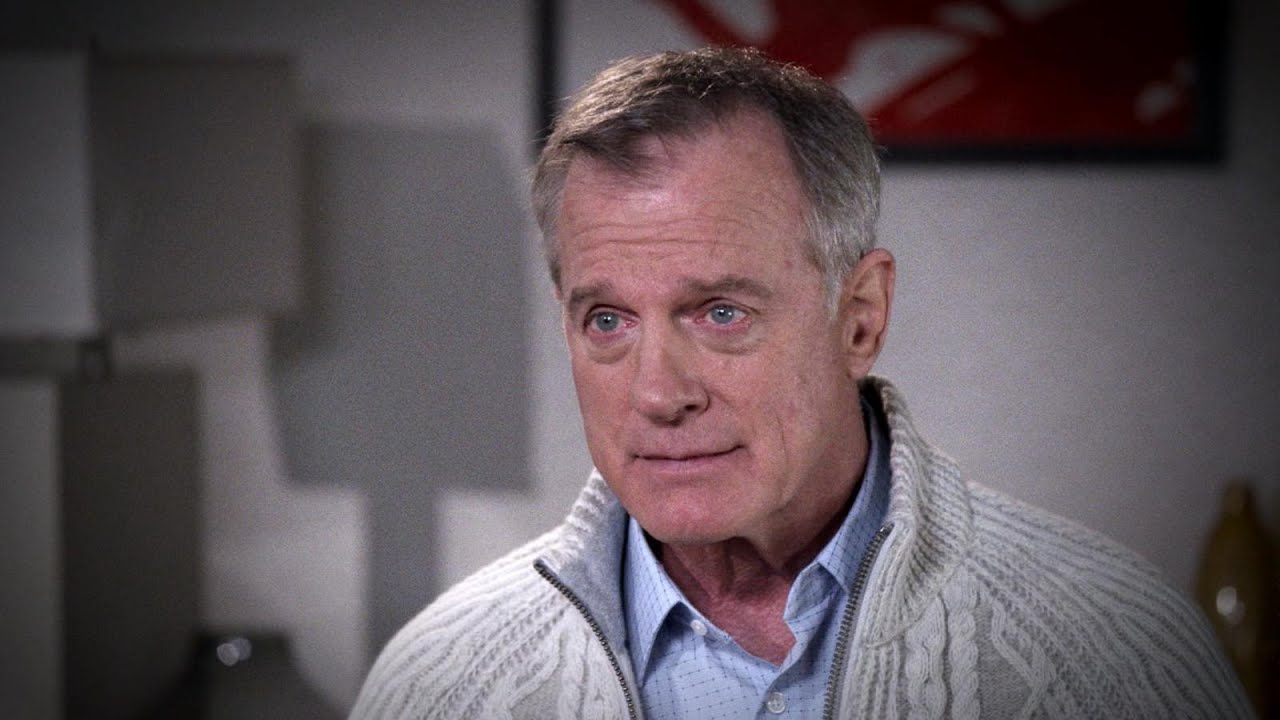 However, in 2014, Collins' personal life became the focus of media attention when he admitted to sexually abusing three underage women. He later issued a public apology, taking responsibility for his actions and expressing remorse for the harm he caused. In addition to his acting career, Collins is an Episcopalian and has been a Transcendental Meditation (TM) practitioner for many years. He has even participated in the advanced TM Yogic Flying technique since 1980. Until October 2014, he was a national co-director of the Committee for Stress-Free Schools, which supports practicing TM in schools and funds research on TM.
Where is Barry Watson Now?
Michael Barrett Watson, AKA Barry Watson, rose to fame for his role as Matt Camden on the TV series '7th Heaven.' He also played Brian Davis in 'What About Brian,' Todd Deepler in 'Samantha Who?', and Lachlan Murdoch in 'The Loudest Voice.' Watson's acting career continued with appearances on 'Masters of Sex,' 'Hart of Dixie,' and 'Gossip Girl.' Moreover, he has starred in several TV movies, such as 'Far from Home' and 'The Santa Con.' In 'The Loudest Voice,' a Showtime drama about the rise of Fox News, Watson plays the son of media mogul Rupert Murdoch.
Watson has been married three times, with his first marriage being to Laura Payne-Gabriel. He later had two children with Tracy Hutson, and they parted ways in 2010. Watson then had a daughter with Natasha Gregson Wagner, whom he later married in December 2014. His recent acting credits include 'A Very Nutty Christmas,' 'Into the Dark,' and the series 'Naomi.'
Where is David Gallagher Now?
Saying hi to Antonio! http://t.co/1hLLFPSz

— David Gallagher (@_DavidGallagher) September 16, 2012
David Lee Gallagher is an American actor and former model who began his career in the entertainment industry at two. He has been nominated for five Young Artist Awards and even won a Teen Choice Award. Gallagher is best known for his role in 'Look Who's Talking Now' as Mikey Ubriacco. Besides, he has appeared in 'Angels in the Endzone' as Kevin Harper and in 'Richie Rich's Christmas Wish' as Richie Rich.
Additionally, the actor is recognized for voicing the character Riku in the 'Kingdom Hearts' video game series. Gallagher has appeared in various television series, including 'Smallville,' 'The Vampire Diaries,' 'Criminal Minds,' 'CSI,' and 'SWAT' He starred in the 2011 science fiction thriller movie 'Super 8,' directed by J.J. Abrams.
Where is Jessica Biel Now?
Jessica Claire Timberlake, formerly known as Jessica Biel, is an actress who has won a Young Artist Award and been nominated for a Primetime Emmy Award and two Golden Globe Awards. She began her career as a singer in musical productions before landing the role of 'Mary Camden' in the popular family drama series '7th Heaven,' which brought her widespread recognition. Biel won the Young Artist Award in 1997 for her performance in the drama film 'Ulee's Gold' and gained further acclaim for her lead role in the horror movie 'The Texas Chainsaw Massacre' in 2003.
Biel has also appeared in numerous other films like 'The Rules of Attraction,' 'Blade: Trinity,' 'The Illusionist,' 'I Now Pronounce You Chuck & Larry,' 'Valentine's Day,' 'The A-Team,' 'New Year's Eve,' 'Total Recall,' and 'Hitchcock.' In 2017, Biel served as an executive producer and starred in the limited drama series 'The Sinner,' for which she received Golden Globe and Primetime Emmy Award nominations for her lead role. The actress has been married to singer-actor Justin Timberlake since 2012, and they have two sons together.
Where is B
everley Mitchell Now?
Beverley Mitchell is an actress, singer, and producer. At age 15, she landed her first significant film role in 'The Crow: City of Angels' as teen drug addict Grace. While filming the movie in 1996, she auditioned for the role of Mary Camden in the series '7th Heaven,' but didn't get the part. She then read for the role of Lucy Camden and was cast. Mitchell had a minor role in 'The Amanda Show' in 2000 and played Erica Enders-Stevens in the 2003 Disney Channel movie 'Right on Track.'
During a break from filming '7th Heaven' in 2005, Mitchell appeared as Laura Hunter in the horror film 'Saw 2'. In 2006, she released her self-titled debut country album, co-writing eight songs, including "Angel," written about a friend who passed away in a car accident when they were teenagers. Mitchell also starred in the 2007 Lifetime movie 'I Know What I Saw.'
Mitchell played Katelyn O'Malley, a school counselor, in the third season of the TV show 'The Secret Life of the American Teenager' in 2010. In 2016, she was cast in the Pop TV series 'Hollywood Darlings,' which premiered in 2017. The actress married her longtime boyfriend Michael Cameron in Ravello, Italy, on the Amalfi Coast in 2008, with former '7th Heaven' castmates Jessica Biel and Mackenzie Rosman as bridesmaids. The couple has a son and two daughters.
Where is
Mackenzie Rosman Now?
Mackenzie Rosman is an actress known for her role as Ruthie Camden on '7th Heaven.' She landed the role in 1996 after impressing the casting directors by greeting each person in the audition room with a handshake. Apart from her role in the family drama series, Rosman has appeared in several TV commercials and acted in films such as 'Gideon,' 'The Tomb,' and 'Fading of the Cries.'
The actress also appeared in 'The Secret Life of the American Teenager,' playing Zoe, and co-starred in the horror film 'Beneath' and the television film 'Ghost Shark.' Rosman is involved in philanthropic work and supports organizations such as Childhelp Inc. and CureFinders. She posed for Maxim magazine in September 2013. In 2022, Rosman gave birth to an adorable daughter and is currently devoted to spending time with her.
Where is
Chaz Lamar Shepherd Now?
Chaz Lamar Shepherd is an accomplished actor and singer-songwriter renowned for his roles in several popular TV shows and movies. He made his professional debut in a production of 'Fame' at the Walnut Street Theatre and has since appeared in various hit TV shows like 'Me and the Boys,' and 'Luke Cage.' Additionally, he played Al Bryant in the NBC miniseries 'The Temptations' and had recurring roles in 'The Game.'
Shepherd acted in the movie 'Set It Off' and on Broadway, portraying Billy Flynn in 'Chicago' and Harpo in 'The Color Purple.' Furthermore, he was part of the national tour of the musical Dreamgirls as Curtis Taylor, Jr. In 2022, he starred in the television movie 'Never Would Have Made It: The Marvin Sapp Story,' and is set to appear in the upcoming film 'Saturdays' in 2023.
Where is
Maureen Flannigan Now?
In 2022, Maureen Flannigan starred in and produced the film 'The Red Effect,' a thriller movie about a deadly virus outbreak. She has also produced and acted in other projects, including the films 'A Christmas Tree Miracle,' and 'The Sparrows: Nesting,' along with the web series 'The Biz.' Aside from her work in entertainment, Flannigan is involved in various charitable causes.
The actress is a board member of the Los Angeles-based charity The Thirst Project, which aims to provide safe drinking water to communities worldwide. Not just that, she has been involved in fundraising for the Leukemia & Lymphoma Society and has worked with the Elizabeth Glaser Pediatric AIDS Foundation.
Where is Adam LaVorgna Now?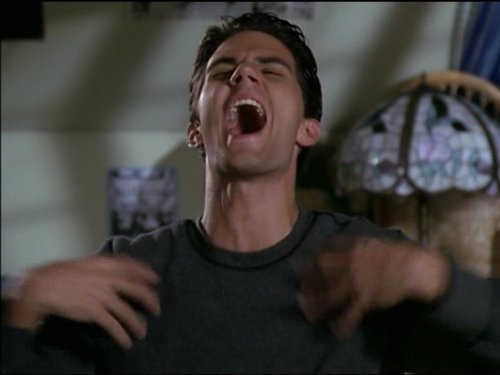 In addition to his work on TV, Adam LaVorgna has appeared in numerous films, including 'Blast,' 'The Lather Effect,' 'I'll Be There with You,' and 'My Girlfriend's Boyfriend.' He played the lead role in the independent film 'Off-Time.' LaVorgna has been active in theater as well, starring in productions of 'The Glass Menagerie,' 'The Last Days of Judas Iscariot,' and 'The Graduate.' In addition, he has worked as a co-producer on the film 'Do Not Disturb' with his '7th Heaven' co-star Beverley Mitchell. Aside from his acting career, LaVorgna is a licensed Real Estate Agent in New York.
Read More: Eight Is Enough: Where is the Cast Now?