Directed by Steven Bognar and Julia Reichert, Netflix's 'A Lion in the House' is a well-known documentary film showcasing cancer's impact on young lives and those close to them. The movie presents a realistic and staggering view of how difficult it can be to navigate life when doctors and medical procedures become normal in one's life. The five children around whom the film revolves have garnered much attention, with people quite eager to know about their current whereabouts. Well, here is what we know about the same!
How Did Timothy Woods Die?
Timothy "Tim" Woods was diagnosed with Hodgkin's lymphoma and was fifteen when first seen in the film. Initially, the teenager's health condition manifested through persistent cough and swollen neck, which medical professionals dismissed until he was rushed to the Cincinnati Children's Hospital. In the movie, we see Tim living with his brother, sister, mother, and other family members, who are pretty concerned about his health. Given that he had lost his father in the past and was struggling with his health, his social life seemed limited.
Tim seemed to be making progress for some time and even started working at a McDonald's. However, his health deteriorated after a trip to Chicago, Illinois, and his cancer proved resistant to the available treatments. Over a few weeks, the teenager's condition got worse. Unfortunately, Tim passed away after being unable to breathe, and a Do-Not-Resuscitate (DNR) order. This was undoubtedly heartbreaking for his loved ones; we offer our deepest condolences to them, hoping they are doing better despite the severe pain of losing a family member.
How Did Alexandra Lougheed Die?
Having been diagnosed with Leukemia at five, Alexandra "Alex" Lougheed is seen in the film when she was seven. Given her young age, the experience was quite grueling for her and her parents, who struggled to find the best path forward. Due to her health getting better initially, an attempt was made to help Alex assimilate into the real world and socialize more. However, her summer in remission ended, and she had to undergo harsh chemotherapy treatments again. Alex's right eye and high fever also set the doctors on the edge though a white blood cell transfusion did seem to move things along in a positive direction.
However, it was soon discovered that the young girl's Leukemia had returned. Knowing how compromised their daughter's immune system was, her parents decided not to continue with further medical treatments. Soon, Alex was living at home under hospice care. Yet, her father, Scott, took her to the hospital for another round of chemotherapy, though she herself was not happy about it. Mere twelve hours after this, eight-year-old Alex passed away. The loss of their daughter is sure to be heavy for her parents, yet we hope they are doing better now and remember her fondly.
How Did Justin Ashcraft Die?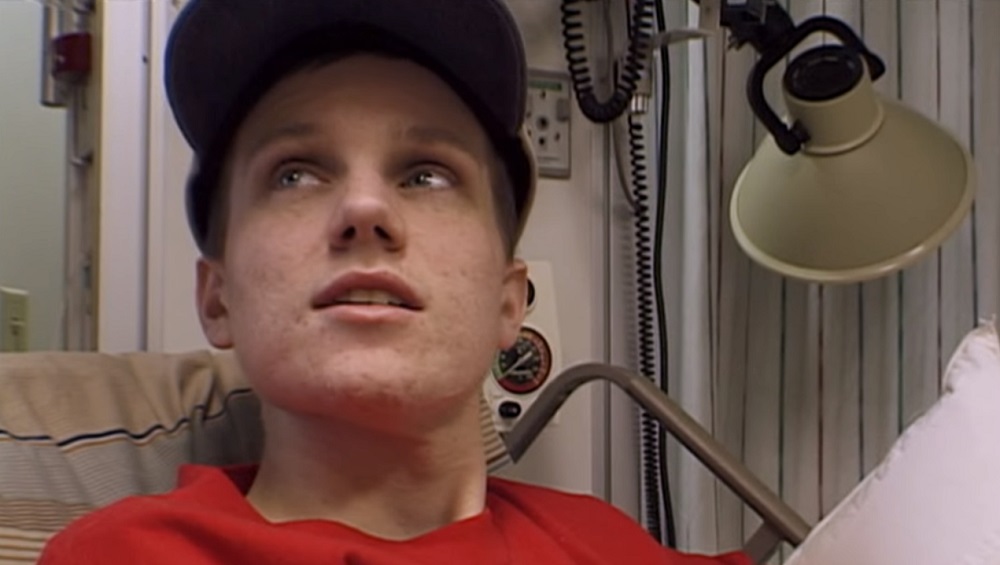 For Justin Ashcraft, the battle against cancer was long and hard. Diagnosed with Leukemia at nine, we see him for the first time in the movie at nineteen. Given that he had been undergoing cancer treatments for over a decade, the teenager had gained attention at a national level, with people in awe of his endurance against the fatal disease and its harsh treatments. Following the start of an experimental treatment, where a chemotherapy port was placed in his head, Justin suffered a stroke that led to the new treatment being stopped.
Three months after the stroke, Justin's cancer returned, and his health started deteriorating, leading to paralysis of his legs and the development of lesions in the brain. Moreover, his oxygen saturation levels dropped to dangerous levels, and his family had to make a hard decision. Knowing just how harsh cancer treatments had been for him, Justin's family decided to stop the medical therapies and allowed him to pass away in his sleep peacefully. We wish Justin's family the best and hope they continue to move forward with their life with the same strength everyone admired in the teenager.
Where is Jennifer Moone Now?
A Leukemia survivor, Jennifer "Jen" Moone's journey in the movie was full of many ups and downs. While the six-year-old endured many harsh chemotherapy sessions, her mother, Beth Moone, always supported her. In the movie itself, it is revealed that Jen's IQ had dropped by 15 points, which some doctors hypothesized might result from the grueling nature of chemotherapy and radiation therapy exposure. The young girl also shared her dreams of entering sports, becoming an educator, or being a doctor.
In November 2022, the Cincinnati Children's Hospital Medical Center shared an update about the Moones, emphasizing that Jen is doing well regarding her health. She is happily married to her husband Ryan, and the couple welcomed their daughter Stella into the world in December 2019. At the time, Jen was an Intervention Specialist at Mariemont Elementary School, but she is currently not a part of the school's faculty list.
Where is Alex Fields Now?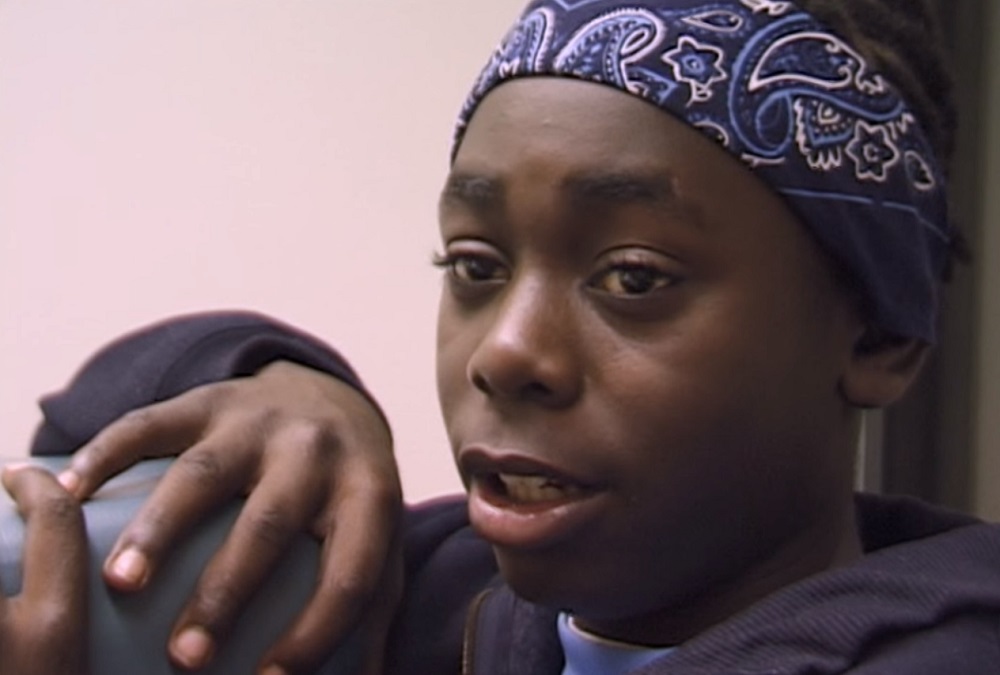 We also have Alex "Al" Fields, who had been diagnosed with Non-Hodgkin's lymphoma shortly before his on-screen appearance. Initially, it was believed that the then eleven-year-old had asthma, but the cancer diagnosis shifted things by a lot for him and his family. Following 15 months of harsh treatments and many familial issues, Al was declared healthy, with medical professionals hopeful that cancer would not return. Nevertheless, his mother, Regina, remained concerned about his behavior in school.
Al himself claimed that he had apparently grown "wiser," just like how his mother grew 'stronger" due to his battle with cancer, though he has multiple academic suspensions on his school record. While he does not seem to have shared many details about his life, we hope he and his loved ones are doing well. Al's story and that of his mother certainly resonated with many in the public who could not help but admire the courage shown by them during such hard times.
Read More: Best Cancer Movies