Aisling Franciosi is an Irish-Italian actress who has won the hearts of viewers through her brilliant performances in various films and television shows. She is known for tackling complex characters in dark narratives and easily charms the viewers with her graceful screen presence. The same is the case with her performance in director Nora Fingscheidt's thought-provoking drama 'The Unforgivable.' If Franciosi's performance in the film piqued your interest in the actress' life and career, we have created a one-stop solution for your curiosity. Here's everything you need to know about Aisling Franciosi!
Aisling Franciosi's Family and Early Life
Aisling Franciosi was born on June 6, 1993, in Dublin, Ireland. Her father is from Italy, and her mother is an Ireland native. After a brief stint in Italy, Franciosi spent the early years of her life in Dublin and has three siblings — two elder brothers and a younger sister. Her parents have reportedly separated, and not much is known about her siblings.
She attended Trinity College in Dublin and has an excellent grasp of many languages — Italian, Irish, English, French, and Spanish. Franciosi took acting and singing lessons from a young age. She also enjoys drawing and listening to podcasts. Franciosi moved to New York in 2018. At 28 years of age, Aisling is still very close to her family and never misses a moment to express love and gratitude for their presence in her life.
Aisling Franciosi's Acting Career
Aisling Franciosi is an actress by profession and began her career on the stage. She made her screen debut in 2012 with a minor role in the comedy series 'Trivia.' The 2014 drama film 'Jimmy's Hall' marks the actress' film debut, wherein she appears as Marie. Franciosi rose to prominence with her role as Katie Benedetto in the BBC Two crime drama 'The Fall' starring alongside the likes of Gillian Anderson and Jamie Dornan.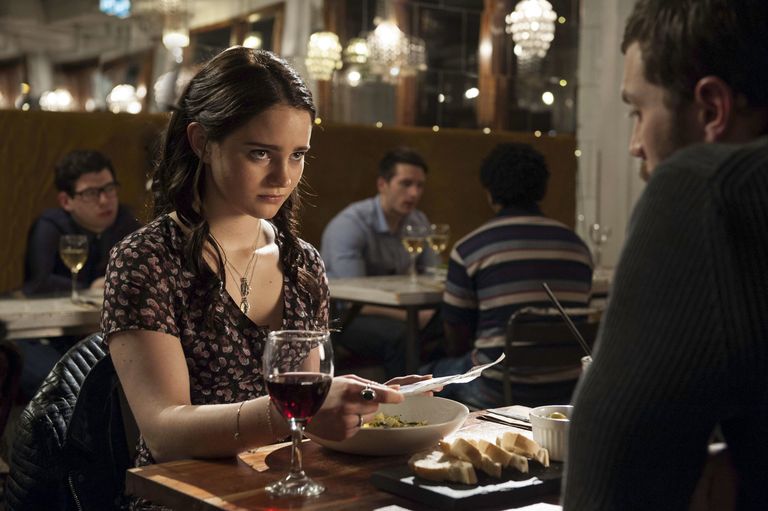 Franciosi also gained many plaudits for her roles as Phoebe Griffin in the television series 'Quirke' and Sigourney O'Brien in 'Vera.' In 2015, Franciosi joined the cast of the TNT crime drama 'Legends' ahead of the show's second season and shared the screen with Sean Bean. The actress received widespread critical acclaim for her performance in Jennifer Kent's 2018 period drama film 'The Nightingale.' Franciosi also won the AACTA Award for Best Leading Actress for her performance as Clare.
Since then, Franciosi's career has been on the rise, and she has bagged multiple high-profile roles. The talented actress is widely known for playing the role of Lyanna Stark in the globally hit fantasy series 'Game of Thrones' first appearing in the sixth season finale titled 'The Winds of Winter.' Franciosi reprises the role in the seventh season and appears in the final episode titled 'The Dragon and the Wolf.' She also essays the lead character of Sister Ruth in the BBC One/FX drama 'Black Narcissus.'
'The Unforgivable' is Franciosi's fourth feature film in which she stars as Katherine "Katie" Malcolm alongside Academy Award-winning actresses Sandra Bullock and Viola Davis. Among other projects, Aisling Franciosi is also set to star in André Øvredal's horror film 'The Last Voyage of Demeter' based on a chapter from Bram Stoker's novel 'Dracula.'
Is Aisling Franciosi's Dating Anyone?
Franciosi has a successful acting career and continues to gain recognition with her brilliant portrayals of intriguing characters. It appears that she is mostly focused on her profession and has decided to keep her personal life, particularly pertaining to the people in her life, under the wraps. Therefore, there is no information about her dating life either. However, she actively shares updates from her life with fans through her social media pages, and it appears that at present only dogs are able to steal her affection.
Franciosi enjoys spending time with friends and family and is dedicated to honing her skills as an actress. If she continues her hard work and tireless efforts, we are sure Franciosi will become one of the most popular actresses in no time. We wish her the best and look forward to seeing more of her captivating performances on screen.
Read More: Is The Unforgivable Based on a True Story?