Lily James has been having a prolific career in both film and television. Her journey began with her roles in the TV shows 'Just William' and 'Secret Diary of a Call Girl' after which she gained widespread recognition as Lady Rose Aldridge in 'Downton Abbey.' Her film career took off in 2012 with her performances in 'Wrath of the Titans' and 'Fast Girls.' However, it was her enchanting portrayal of Cinderella in Disney's 2015 live-action adaptation of the fairy tale that earned her global stardom.
In 2020, James took on the challenging role of Mrs. de Winter in 'Rebecca' and later stepped into the shoes of Pamela Anderson for the 2022 miniseries 'Pam & Tommy.' The actress has left an indelible mark on both the small and big screens, showcasing her exceptional acting talents and versatility, and she is going to continue to do so in her future projects as well. Here is a list of all the upcoming movies and TV shows of Lily James.
1. The Iron Claw (2023)
James is soon going to be seen in 'The Iron Claw,' a biographical film based on the Von Erich family of professional wrestlers. The sports film tells the story of the inseparable Von Erich brothers, who reached the pinnacle of success in the highly competitive world of professional wrestling in the early 1980s. Zac Efron stars in the film as Kevin Von Erich, while James essays the role of his wife, Pam Adkisson.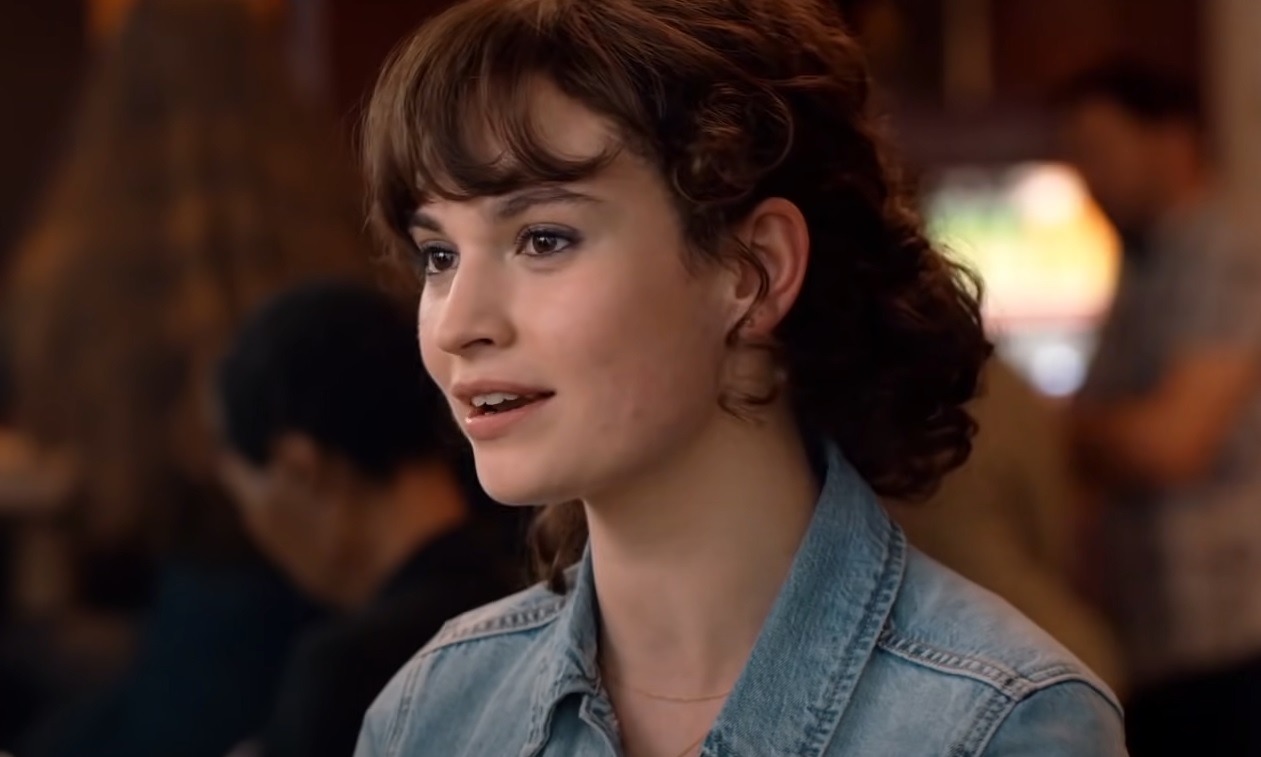 The Sean Durkin directorial also stars Harris Dickinson as David Von Erich, Maura Tierney as Doris Von Erich, Holt McCallany as Fritz Von Erich, Jeremy Allen White as Kerry Von Erich, Stanley Simons as Mike Von Erich, Maxwell Jacob Friedman as Lance Von Erich, Brady Pierce as Michael Hayes, and others. The film is slated to be released on December 22, 2023.
2. Providence (TBA)
'Providence' is a comedy film that revolves around the residents of a small island town who have to investigate a murder and the discovery of a million dollars. A series of bad decisions then leads to chaos in the once-peaceful community. James stars in the crime film in an undisclosed role and is joined by Joseph Gordon-Levitt, Himesh Patel, Tim Blake Nelson, Traci Lords, Joey Lauren Adams, and Uzo Aduba.
The rest of the cast includes Jim Gaffigan, Simon Rex, Nina Arianda, Neva Howell, José María Yazpik, and Yingling Zhu. The project, directed by Potsy Ponciroli, is currently in the post-production stage. While some reports suggested that the film would be released in 2023, the official date has not been announced yet.
3. Finally Dawn (TBA)
James is also starring in an Italian film titled 'Finally Dawn,' which follows a young Roman woman in the 1950s who is about to get engaged to a man. However, she goes to Cinecittà for an audition as an extra and ends up discovering her true self during the almost infinite night.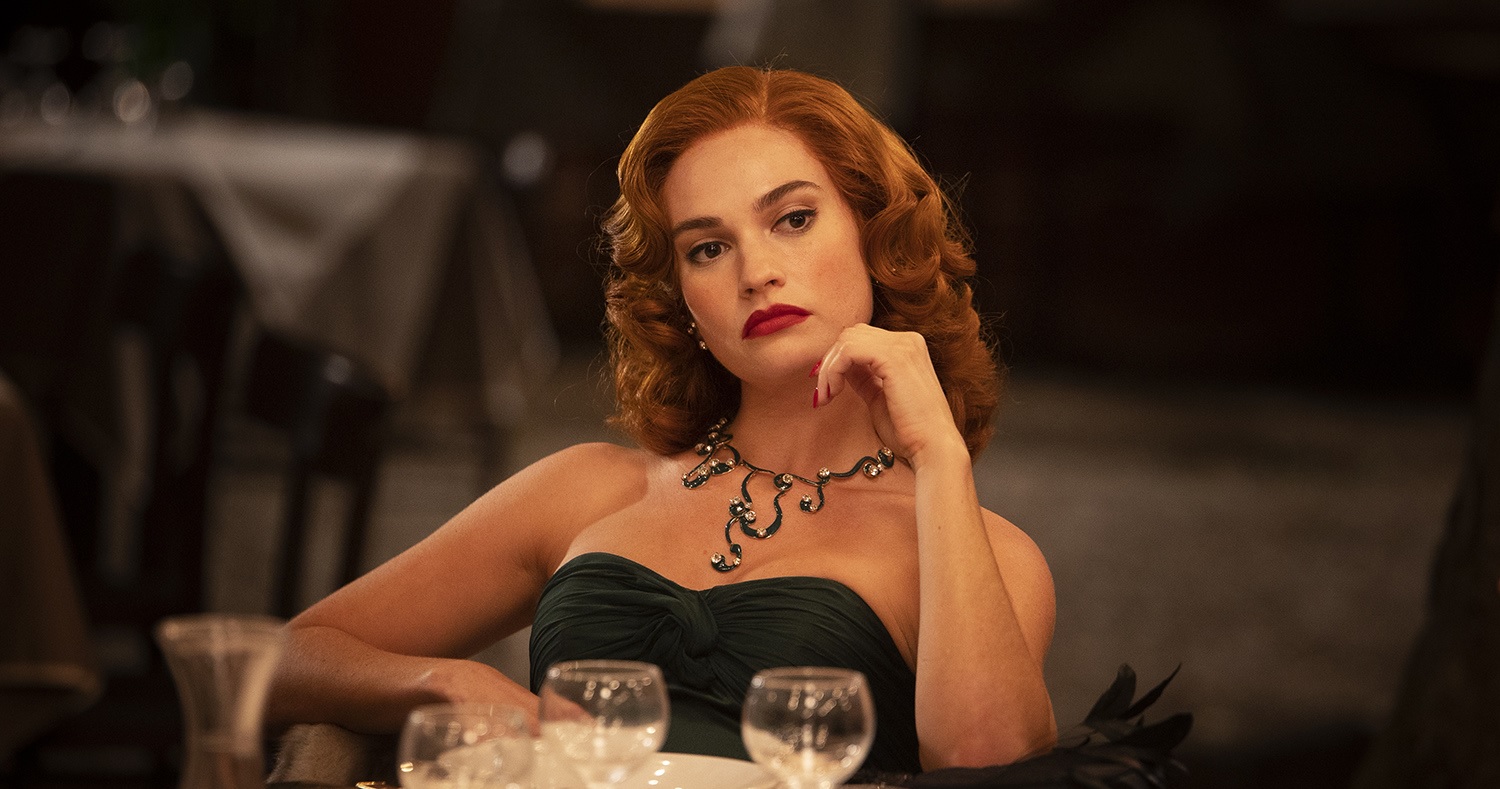 The period drama stars James as Josephine Esperanto with Rebecca Antonaci as Mimosa, Willem Dafoe as Rufus Priori, Joe Keery as Sean Lockwood, Rachel Sennott as Nan Roth, and Enzo Casertano as Rinaldo. The film, helmed by Saverio Costanzo, premiered at the Venice International Film Festival on September 1, 2023; however, its theatrical or streaming release date has not been unveiled yet. Check out the teaser of the film here.
4. Relay (TBA)
'Relay' is a thriller film that follows Tom, a secretive fixer who brokers payoffs on behalf of corrupt corporations. However, when a new client, Sarah, seeks his protection to stay alive, Tom breaks his own rules. James essays the role of Sarah, while Riz Ahmed portrays Tom. The cast also includes Sam Worthington, Matthew Maher, Aaron Roman Weiner, Helen Eigenberg, Brian O'Neill, and others. The David Mackenzie-directed film is currently under post-production with no release date attached.
5. Secrets & Wives (TBA)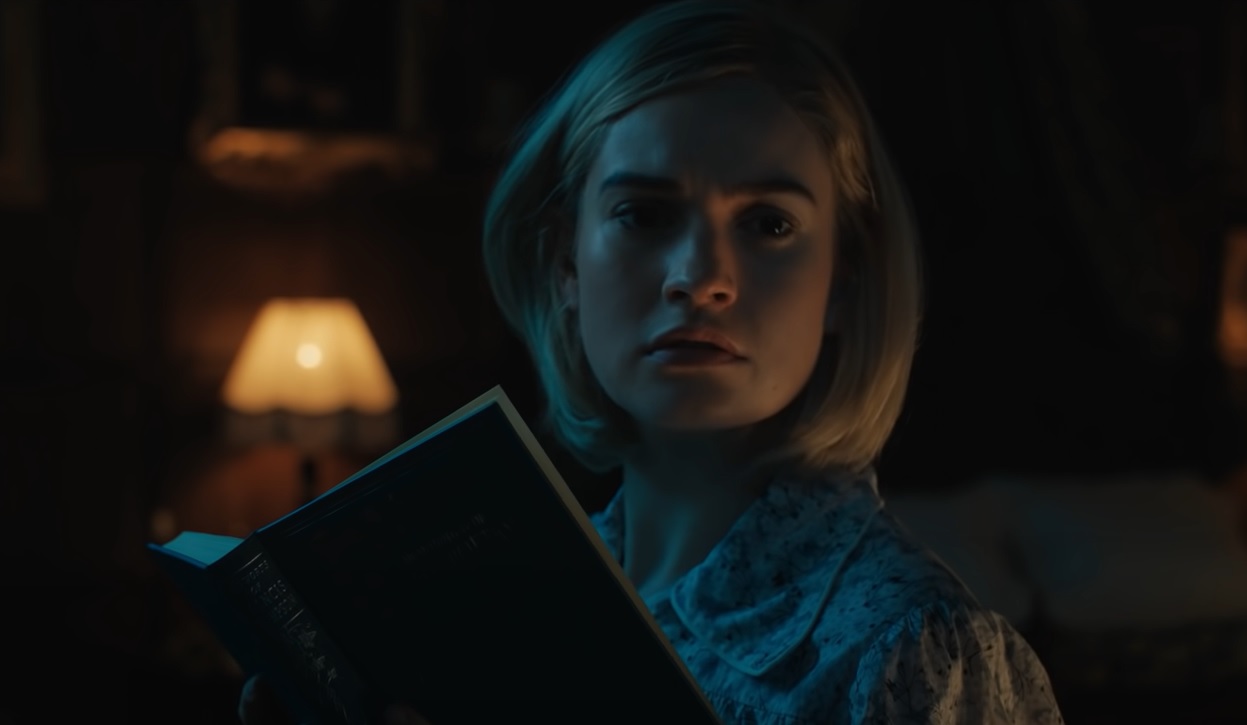 James is collaborating with her 'Pam & Tommy' co-star Sebastian Stan yet again for 'Secrets & Wives,' a period film set in the 1980s rural Washington state. The movie focuses on Sherry, a single working mother, who falls for Martin Lewis, a charismatic outsider. The two run off to get married but chaos ensues when Sherry finds out that Martin is an ex-gangster who is already married. The film, directed by Carly Wray, is currently under development and its release date hasn't been announced.
6. Baby Driver 2 (TBA)
A sequel to the 2017 hit 'Baby Driver' is currently in the works with James and Ansel Elgort reprising their roles as Debora and Baby respectively. The plot details of the action-adventure film have been kept under wraps for now. Edgar Wright, who directed the original film, returns to helm the sequel. In 2021, Wright revealed that he had already written three drafts of the film's script. However, there haven't been any further updates regarding the project ever since.