History's 'Alone' is a reality show that genuinely embodies the concept highlighted in its title. Each and every participant in this survival series has to not only make the best of the wilderness that they have found themselves in but also have to spend their days cut off from any form of human communication. Given the chance to tap out whenever one wants, only the hardest can survive the challenge. With the odds stacked against them, the contestants of season 1 of the show, which aired in 2015, were successful in creating quite an impression on the viewers. Naturally, many in the public are eager to know the current whereabouts of their favorites from this particular installment of the survival challenge, and we are here to explore the same!
Where is Alan Kay Now?
We are starting off with Alan Kay, the winner of the very first season of 'Alone.' Based in Blairsville, Georgia, the reality TV star spent 56 days in the wilderness, losing around 46 pounds in the process of survival. Ultimately, he took home $500,000, much to his happiness. Since then, Alan has not been very active on social media, though he has certainly remained an ardent fan of the History show and is as connected to nature as ever.
Where is Sam Larson Now?
Runner-up Sam Larson decided that he would not yet give up on his dream of winning the competition. Hence he made a comeback in the fifth installment of the competition and cemented his position as a survival expert by winning this time around. Presently, Sam serves as a Pastor at Redemption Hill Bible Church. Happily married, he and his wife are proud parents of three children. The reality TV star's love for the wilderness has indeed remained strong as he often shares pictures and videos of exploring the same.
Where is Mitch Mitchell Now?
Up next, we have Mitch Mitchell, who seems to be doing quite well in his life. The reality TV star is based in the Greater Boston Area of Massachusetts and has only explored his love for wilderness survival even further. As of writing, he serves as the Owner of The NativeSurvival School, through which he imparts essential survival skills to others. The company also has a gear line and provides handmade kits. Though the Greenwood Carver likes to keep the details of his personal life private, it is easy to see that Mitch's kids also seem to have inherited his love for exploration.
Where is Lucas Miller Now?
Following his time in the premier installment of 'Alone,' Lucas Miller came back in season 9's episode 6. The reality TV star has continued on his path of wilderness exploration, with his travels taking him to some of the most beautiful and hard-to-navigate places across the world, accompanied by his faithful canine companion. Additionally, he also seems to be an advocate for Ayurveda, an ancient Indian medical system.
Where is Dustin Feher Now?
Dustin Feher seems to have turned his focus toward the world of house renovation, especially the art of carpentry. Based in Pittsburgh, Pennsylvania, the reality TV star appears to be enjoying his life to the fullest, often seen in the company of his beautiful partner. The couple adores their two dogs, Penelope and Jupiter, who actually have a collective Instagram account of their own where their owners often post adorable pictures of them.
Where is Brant McGee Now?
Let's now talk about Brant McGee, whose professional achievements are nothing short of impressive. As of writing, he serves as the Search, Rescue, and Recovery Program Manager for US Air Force Special Operations Command in Fort Bragg, California, having obtained the position in July 2020. He is also the CEO of S4 Risk, a Service Disabled Veteran Owned Business (SDVOB) based in Albemarle, North Carolina.
Where is Wayne Russell Now?
A resident of Saint John, New Brunswick, Wayne Russell is a survivalist through and through. With over three and a half decades of experience in the field, he teaches others essential survival skills under the banner of Maritime Wilderness Skills. The classes taught by Wayne differ based on how trained you are, and he always takes joy in helping others about learning something he himself is so passionate about.
Where is Joe Robinet Now?
Originally from Windsor, Ontario, Joe Robinet has fully embraced his love for the wild. Now working as a sampling content creator, he is often seen exploring the world, usually in the company of one of his dogs. Thanks to his engaging content, the reality TV star has over 142K followers on Instagram. However, his primary fanbase stems from his Youtube channel, where he has over 1.55 million subscribers, who are always eager to see what the survivalist will do next.
Joe also serves as an ambassador for Nortent, RevolutionRace, and Hidden Woodsmen. His work has allowed him to partner with several other brands, and the tips and tricks that he often shares with his fans are something you might find highly intriguing. Additionally, it is not uncommon for Joe to be seen in the company of his loving wife, Will, and two daughters, Emerald and Autumn, as they often go on camping trips of their own.
Where is Chris Weatherman Now?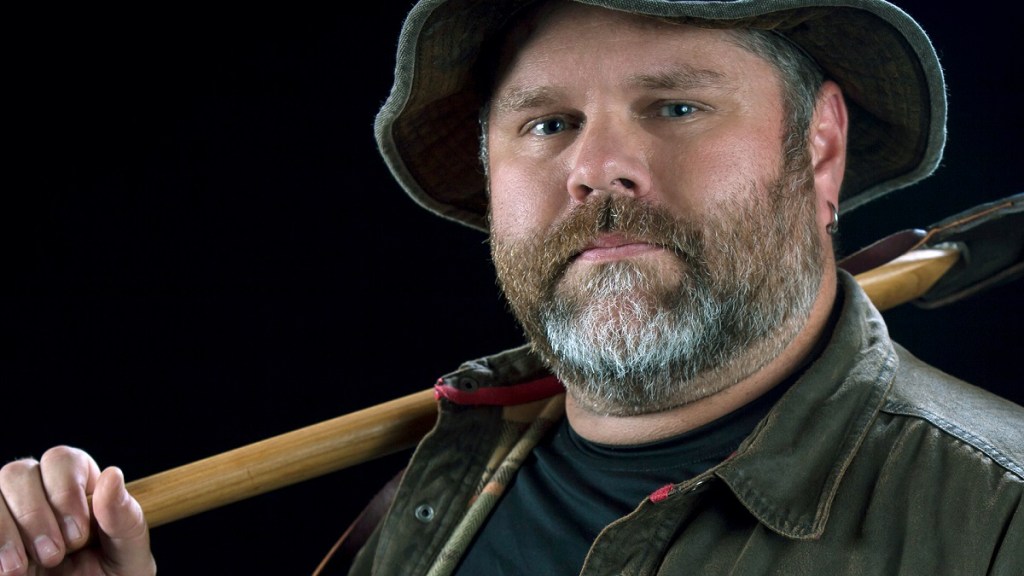 Born and raised in Florida, Chris Weatherman seems to have enjoyed the process of the production of 'Alone.' Though he regrets that he had to leave this challenge so early on, he could not help but commend each and every person who participated alongside him. Presently, it seems like Chris remains friends with many of his fellow cast members, including Alan Kay, whose determination he cannot help but admire.
Where is Josh Chavez Now?
Though he had to leave the show on the very first day due to the sheer number of bears in the area, Josh Chavez remains beloved by the public, who could easily see just how knowledgeable he is when it comes to surviving the wilderness. Originally from Jackson, Ohio, the reality TV star was seen in the competition at the age of 31. The trained police officer seemingly prefers to keep the details of his personal life private. We wish him and his loved ones the best and are optimistic that he is doing well in life.
Read More: Is Alone Scripted or Real?