Overcoming the frigid cold and surviving with the bare minimum, 'Alone' features ten participants who undertake a self-documented journey in unfamiliar territory. The survival show features contestants living amidst the wilderness with numbered tools. As they scavenge for food and strive for survival, nature and wild animals continue to make things difficult. Season 5 features the non-winning contestants from previous seasons. Released in 2018, season 5 of the reality television show features equally taut situations wrung with high intensity. So, if you also want to find out the whereabouts of the contestants, look no further because we've got all the answers right here!
Where is Sam Larson Now?
Despite the athletic challenges that encumbered Sam during his first stint on 'Alone,' the Nebraska-based bushcraft instructor, author, and speaker had returned to the show for a second time. After becoming the youngest winner of the series, he has continued to make several changes personally and professionally. In his 30s, Sam is now the founder and enacting instructor of Woodson Wilderness Education, a wilderness skill courses and consulting company. He has even authored books, including, 'To Tread in Wild Places: An Introductory Guide to Wilderness Living Skills.'
Currently based in Nebraska, the 30-year-old is the Pastor at Redemption Hill Bible Church. Aside from work and speaking arrangements, Sam is a dedicated father and husband to his wife, Sydney. Even so, he has faced his share of struggles. The reality star's eldest son, Alaska, has been diagnosed with a hereditary neurological disease called CLN3 batten disease, leading to loss of eyesight. Nevertheless, Sam and his family continue to strive and face challenges head-on.
Where is Larry Roberts Now?
After a successful stint in season 2, Larry returned to season 5 of 'Alone.' While his resilience fell short of making him the winner, he has, nonetheless, made crucial progress. In his 50s, Larry is currently the teacher of a well-known survival school in Minnesota. With two fully grown children, the empty nester has also decided to find new ways to keep himself busy.
With a YouTube channel, Larry continues to share his adventures on the internet and even takes camping and wilderness survival class online. Apart from teaching people wilderness skills, he is also a devoted husband. With more than 30 years of companionship, Larry and his wife continue making new memories with each other and their dog, Winston. In addition to traveling, he likes to fish and forage with his children.
Where is Nicole Apelian Now?
From working as a game warden with the U.S. Peace Corps to serving as a field biologist in Botswana, Dr. Nicole Apelian's work in ethnobotany, herbology, and anthropology has endowed her with significant growth over the years. While a diagnosis of multiple sclerosis changed her outlook and worldview at the start of the millennium, the star has, nonetheless, continued to establish new milestones. After her appearance in seasons 4 and 5 of History's 'Alone,' Nicole has continued to exponentiate her work with nature.
Currently based in South West Washington along with her sons, the 52-year-old has expanded her residence to four organic gardens that house food and medicinal plants. Living amidst flanking green, Nicole is surrounded by a meadow allowing her to forage for food daily. Through her work, the reality star actively voices awareness on topics like MS and Autoimmune Awareness. She has channeled her herbology and biological research expertise to create natural tinctures and salves, which she sells through her Online Apothecary.
Also, an author, Nicole's latest works include, 'The Lost Book of Herbal Remedies: The Healing Power of Plant Medicine,' and 'A Reference Guide to Surviving Nature: Outdoor Preparation and Remedies.' The 'Alone' alum also consults several productions. Nicole's latest work includes, 'Surviving the Stone Age: Adventure In The Wild,' a new mini-series documentary.
Where is Randy Champagne Now?
With a stout resolve to overcome the hardships that led to his ultimate exit in season 3, Randy returned to the show to depict his resilience and perseverance. In his late 30s, the star is currently a Survivor Expert at the Boulder Outdoor Survivor School. Based in Utah with his partner Callie Blue, who appeared in season 3 of 'Alone,' the couple launched a collaborative business in 2019 titled The Forest Folks to showcase their crafts and skills. The duo welcomed their daughter Rivers in 2021 and now continue to share new milestones in their life.
Where is Carleigh Fairchild Now?
With most of her life dedicated to tending and evolving with the land, Carleigh's journey has undergone several changes. With expertise in ethnobotany, basketry, and hunting, Carleigh first came to season 3 of History's 'Alone.' Since her reappearance and exit from the series, Carleigh has become a NIASZIIH Healing practitioner.
Using her physical acumen and knowledge of the land, Carleigh teaches courses in earth skills and organizes Nature Reconnection Retreats. As a public speaker and an LT Wright Handcrafted Knives ambassador, Carleigh continues contributing to her dream of becoming a landowner. Currently based in Western North Carolina, the reality star is also a nanny and enjoys spending time in the wilderness.
Where is Dave Nessia Now?
Only eight when he realized his love for the outdoors, Dave has been learning about edible plants and camping for as long as he can remember. Before coming on season 3, he was a Survival Instructor at Boulder Outdoor Survival School. Acronymed BOSS, Dave's engagement with the organization had led him to live in a stone shelter on a Kazakhstani felted yurt. Post-season 3, he quit his job as a bushcraft instructor and became a television and fly fishing consultant. In his 50s, Dave is now an instructor at Aspiro Adventure Therapy and continues to embark on new adventures with his friends and colleagues.
Where is Britt Ahart Now?
Born and raised in the suburbs of Virginia, Britt found himself in the natural wilderness once he moved to Ohio. While his interest in primitive living and study of bushcraft had enabled him to take the proper precautions in season 3, he eventually walked without the top spot. Season 5 also brought its share of challenges for Britt, who had made considerable progress. Nevertheless, his streak of success continues outside reality television as well.
Approaching his 50s, Britt creates memories with his wife, Lauren Hart, and their son Campbell. In addition to spending time with his family, he is a philanthropist and continues to give back to society in different ways. Britt has also appeared on 'The Alone Podcast' recurrently.
Where is Brooke Whipple Now?
Traversing the unknown wilderness paths, Brooke's lifelong interest in the outdoors brought her to 'Alone' for two consecutive seasons. Since her days in Mongolia, she has continued to exponentiate her love for the wild. Having accrued experiences as a ski lift operator, wildland firefighter, and homestead builder, Brooke now spends time with her husband, Dave Whipple, and their two children: Belle and Mick.
The Alaska-based reality star has appeared on National Geographic's 'Yukon River Run.' Brooke also has a YouTube channel titled 'Girl in the Woods' with over half a million subscribers. She has even represented Alaska in the YouTube creator economy and was part of "The US of YouTube" in 2021. She is now in her 50s and continues to share new adventures with friends, family, and pets.
Where is Jesse Bosdell Now?
The eighth of ten children, Jesse had joined season 4 of 'Alone' after his elder brother Shannon prompted him to do so. Gaining survival skills out of necessity, his hunting and foraging experience had set him apart from his co-contestants. Not just this, Jesse's time in the war aided him with several skills. Having served in the U.S. Army for nine years, he was a part of Operations Iraqi Freedom and Enduring Freedom before he came to entertainment. After exiting season 5, Jesse has continued to complete his biomedical engineering degree at the University of Maine.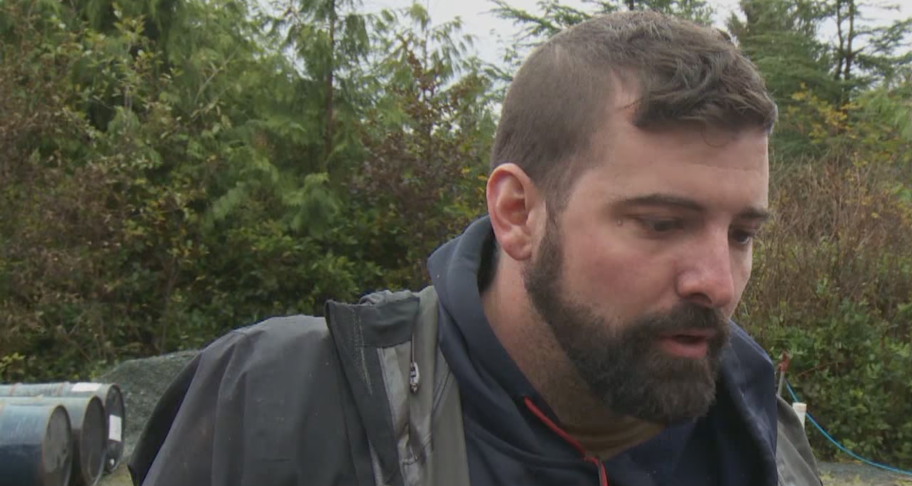 With an intent to improve prosthetics for war veterans, Jesse devotes his time to creating significant change. He also works as a woodworking finisher and even participates in the local theatre. Based in Maine, Jesse continues to live in the woods but still enjoys spending time with his family and friends. In his late 30s, the star likes to keep his life under wraps and divulge little information. Nevertheless, he still enjoys local festivities in Maine and continues to spend time in the wilderness.
Where is Brad Richardson Now?
While Brad's journey on 'Alone' remained short, the reality star still embarks on new adventures with friends, family, and his dog, Churchill. Currently based in Michigan, he established his business 'Compass Rose Outpost,' a boutique and art store, in 2019. Also a skilled blacksmith, Brad uses his knowledge of tools and knives to create educational videos on bushcraft and blacksmithing on YouTube.
Brad additionally produces Richardson Forge knives and has even authored a book on the topic, titled, 'Making Your Own Bush Knife: A Beginner's Guide for the Backyard Knifemaker.' Approaching his 30s, he has a candle brand called Ambush Candle Co. and likes to share his artwork on Instagram.
Read More: Alone Season 4: Where Are They Now?