Enclosed by a frigid winter and predators, History Channel's 'Alone' features ten contestants in the most testing spots of the world. The survival show follows ten participants documenting their journey as they head on a mission to survive the longest in the wild. With minimal tools and no food and water, the contestants must forage for food in the most inhospitable environments. Released in 2019, season 6 of the reality television show features an equally testing premise. So, if you're also curious about the contestants' whereabouts, look no further because we've got all the answers right here!
Where is Jordan Jonas Now?
Having spent nearly 80 days in the biting cold of the Arctic, the jack-of-all-trades ultimately walked away with the whopping cash prize of $500,000. After winning season 6, Jordan has continued to live a life of resilience and reliance. While his time on the show had been testing, his legion of injuries had prepped him to see through everything. Before he bested his contestants, Jordan had experienced his share of travesty in nature.
From falling through the ice into a frozen river in Siberia to getting his ribs broken by a reindeer, Jordan's unimaginable experiences helped him see through the challenges of the wilderness seamlessly. He is based in Virginia with his wife, Janahlee, and their children – Illana, Altai, and Zaya. Jordan has a line of merchandise and offers wilderness courses in Selway-Bitterroot.
Apart from offering adventure courses, the 40-year-old reality star who battled a wolverine during his time on the show is also a YouTube creator and shares content on cabin building, hunting, fishing, and several other things. Jordan is also a public speaker and has been a guest on several podcasts.
Where is Woniya Dawn Thibeault Now?
Born and brought up in California, Woniya was ultimately bested by Jordan on season 6. Nevertheless, her undeterred spirit led her to return on season 11 of 'Alone.' After surviving over seventy days in the biting cold, Woniya became the first woman to win the top prize in season 11. Outside reality television, she has become a YouTube and Cameo creator and offers online courses.
Woniya promotes different brands on her social media. The reality star also released her memoir, 'Never Alone: A Solo Arctic Survival Journey.' Furthermore, the 48-year-old Californian is a fervent supporter of instrumental causes. Woniya is an activist who continues raising awareness and donations against racism. The craftsperson and ancestral skills instructor has also appeared on 'The Moth' podcast and is currently dating Taylor Donovan.
Where is Nathan Donnelly Now?
Based off the coast of Washington with his girlfriend and family, Nathan Donnelly, biologist, carpenter, and homesteader, continued his success outside the show. After gaining renown for his acute awareness of nature and survival techniques, he went on to apply his knowledge and grow exponentially. The expert has evolved since his days as a crew coordinator for the local youth conservation corps.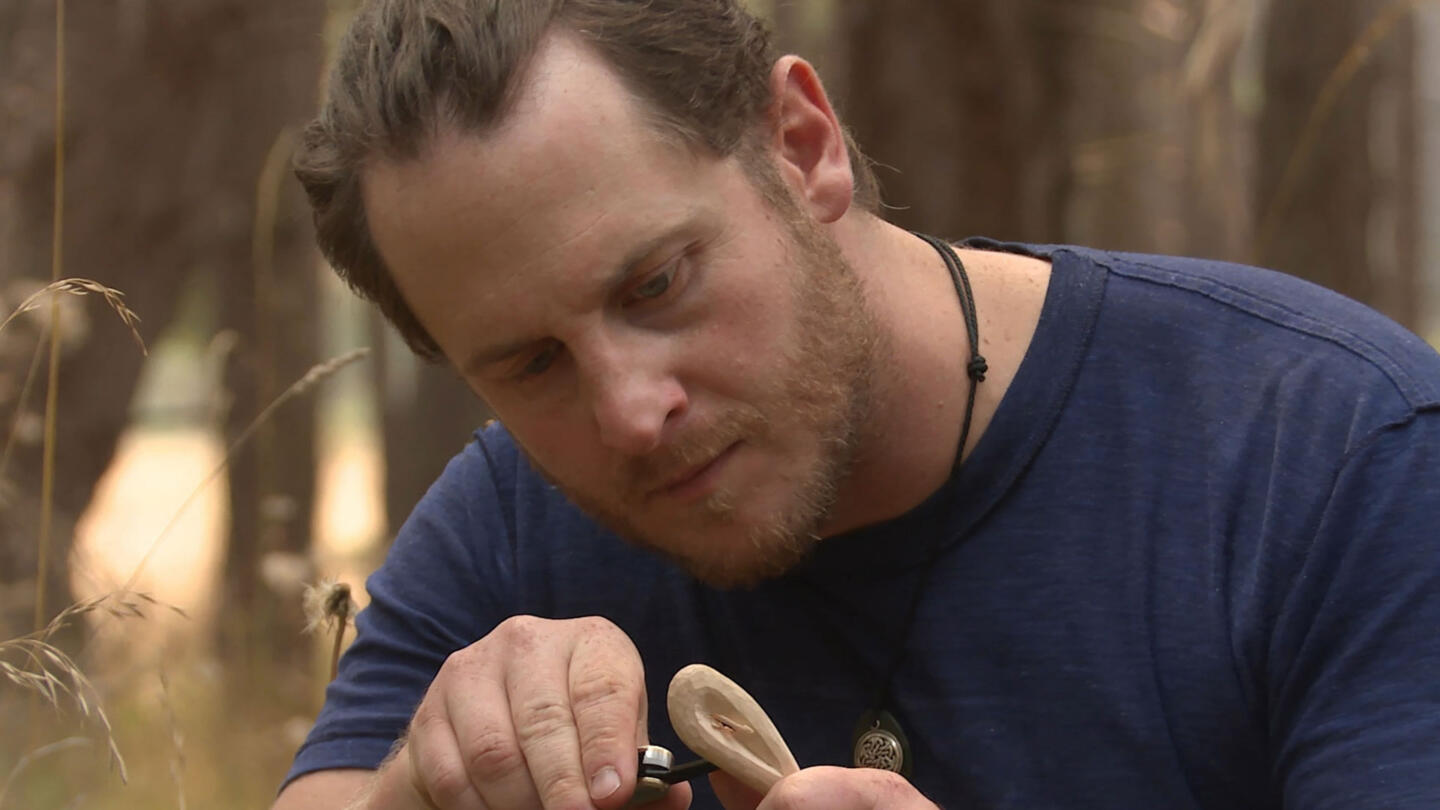 Nathan's business offers services in outdoor survival, disaster preparation, and consultation on connecting with nature. Based in Washington, he is now in his 40s and enjoys new adventures. Nathan is also committed to exponentiating his work on permaculture and building his own house, for which he even started a GoFundMe page.
Where is Bary Karcher Now?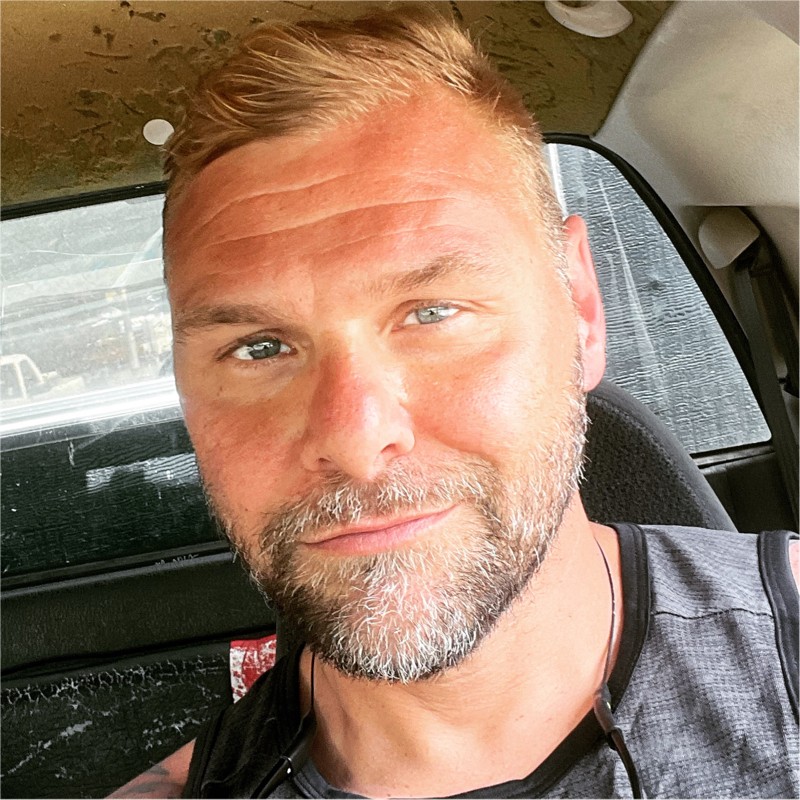 Having survived 69 days in the frigid temperatures of the Arctic, the Fort Collins-based star became a forerunner throughout the series. After the show came to a close, Bary expanded his work profile. In addition to working as a woodsman and mentoring people in the backcountry, he has also taken up public speaking and acting. Aside from disseminating knowledge on martial arts as a self-defense instructor, the reality star in his 40s continues to make new milestones with his wife and their four children.
Where is Nikki van Schyndel Now?
With a penchant for naturalist studies, Nikki's life was geared towards wilderness and survival. Having lived on a deserted island in the Broughton Archipelago of British Columbia without amenities, she embraced the wild for two years. Even after her exit from 'Alone,' Nikki has continued to map her journey in tandem with nature.
Still a forager and an explorer, the reality TV star is approaching her 50s. Even so, Nikki continues to create new experiences and posts about her latest achievements on social media and her blog, The Chronicles of Daisy Crocket. The former 'Alone' contestant has since authored 'Becoming Wild' and is currently living off-the-grid in a tiny hamlet in Echo Bay, British Columbia.
Where is Michelle Anne Wohlberg Now?
Based in Mullingar, Saskatchewan, Michelle has lived remotely for the better part of her life. Growing up on a farm, her determination allowed her to make consistent progress on the show. After leaving 'Alone,' Michelle has continued living a self-sufficient and sustainable life. In her 30s, the reality star has used her skills to kickstart her Legacy Survival Training business. In addition, she is a Guide and helps tourists traverse the rough terrain of British Columbia. Along with her husband, Dan, and their son, Lars, Michelle continues to exponentiate her work as a homesteader and outdoor survivor instructor.
Where is Brady Nicholls Now?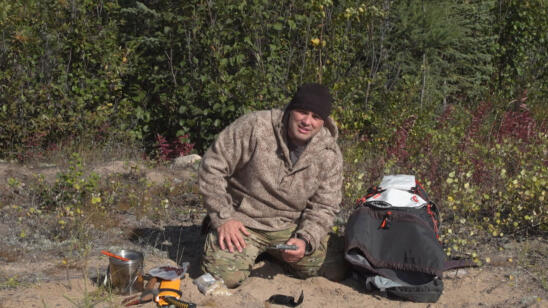 Brady, an active duty SERE (Survival, Evasion, Resistance, and Escape) Specialist for the United States Air Force, possessed several skills to help him see through harsh conditions. Since his exit from the show, he has focused on finishing his degree, in a feat to embark on his journey as a clinical social worker. At 40, the star is based in San Antonio, Texas, with his wife, Chelsea, and their four beautiful children. While Brady's family has also faced their share of obstacles, such as dealing with Chelsea's rheumatoid arthritis, the family continues to soldier on, even in the face of challenges.
Where is Ray Livingston Now?
Originally a bowhunter and a K9 handler, Ray's interest in hunting and hiking prepared him to face the biting cold and deal with the big game they would eventually meet in the Arctic. Having been awarded the 'K9 and Handler of the Year' award in Oregan, Ray's adaptability to the outdoors allowed him to see through his time on the show. After exiting the show, Ray returned to his wife Angie and their two sons, Dezmon and Marcellus.
The star has since accrued renown on social media. Ray regularly takes to YouTube and Instagram to depict his survival skills using primitive methods and modern tools. In his 40s, Ray is also a cast member on season 12 of History's 'Mountain Men.' In addition to reality television, the star is still based in Oregon with his family and continues to embark on new adventures surrounding the wild.
Where is Donny Dust Now?
From serving in the military and traveling around the world to running a wilderness survival primitive-living school called Paleo Tracks Survival, Donny's knowledge endowed him with the perfect skill set to see through the harsh conditions of the Arctic. Not just this, the technocrat had also released his book titled, 'Scavenger,' before coming on the show. In addition, Donny's knowledge and views have also been featured in wilderness living magazines, podcasts, and television shows.
After the show ended, Donny explored a career in entertainment. In his 40s, he is now a television and movie consultant. Despite having a heart attack in the past, Donny has made considerable progress as a survivalist. He is also a public speaker and an educator on self-reliance. Along with his wife and two sons – Will and Alden, Donny keeps creating new milestones in Colorado through his business and other engagements.
Where is Tim Backus Now?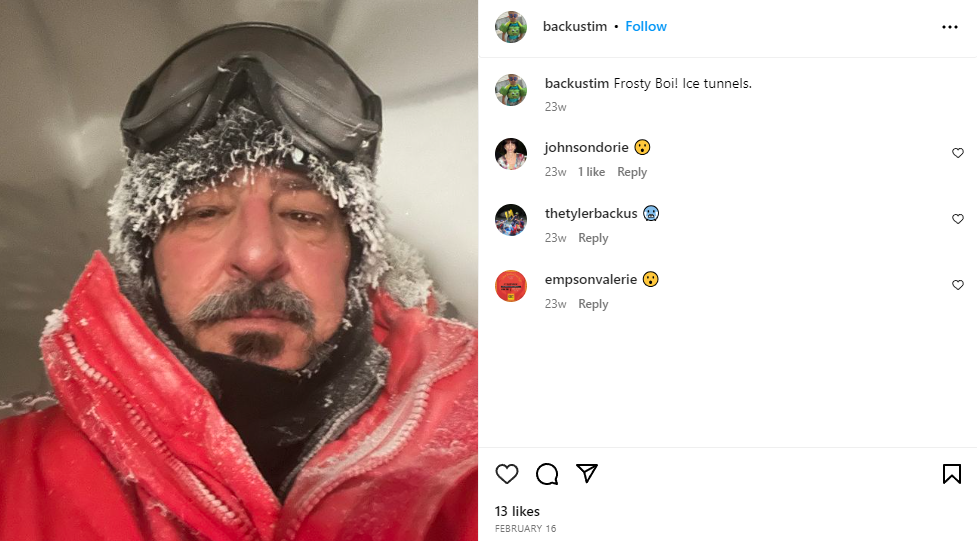 Albeit his early exit, the Texas-based hunting guide still garners new experiences. Approaching his 60s, the father of two explores summers in West Texas and finds the big game to hunt in New Mexico, Colorado, and Virginia during winters. In addition to working on his book that chronicles his hunting and camping experiences, Tim spends time with his grandchildren and extended family. Even though he has received knee surgery, the reality star refuses to bow down to circumstances and continues his adventures to different places. The star's latest exploration includes a stint at the South Pole.
Read More: Alone Season 5: Where Are They Now?