Eliminating all kinds of comfort, History's 'Alone' features ten contestants who try to survive in frigid temperatures with no food and water. With minimal tools that come to their aid, the participants try to hunt, fish, and forage to win the survival show. Season 8 features participants traversing the undulated expanse of freezing British Columbia and documenting their isolated journey. Released in 2021, the reality television show features contestants trying to live in grueling conditions that make survival nearly impossible. So, if you're also curious about the contestants' whereabouts, look no further because we've got all the information right here!
Where is Clay Hayes Now?
After surviving 74 days in the Canadian wilderness, Clay walked away with the top prize. While his work as a biologist drew him to the bounty of nature, his proficiency in the wild endowed him with the right skill set to win the show. Since the show, Clay has helped others become an expert in bowhunting and conducts classes on the sport as well. Fans and readers can find his products on the Twisted Stave Store on his website.
Clay's publications are also available on his website, including, 'Surviving Alone,' and 'Traditional Bowyer's Handbook – Bow Building Book.' On the personal front, the star is now based in a homestead near Lewiston in North Idaho with his wife, Liz, and their two sons – Coye and Fen. Apart from his online presence on Instagram, the star is also a YouTube and Patron creator. In his 40s, the professional bow builder who faced a grizzly bear during his time on the show has also appeared on History's 'Alone: The Skills Challenge.'
Where is Biko Wright Now?
Brought up in the mountains of Topanga Canyon, California, Biko's early life was surrounded by wilderness. Years of backpacking, snowboarding, fishing, and hunting endowed Biko with the right set of abilities to compete on the show. While his skills with sword, axe, and shield prepared him enough to see through the challenges, circumstances in the wild differed exponentially. After Biko tapped out of the show on day 72 due to starvation and heart palpations, the star had to spend two days in the emergency room, as he was on the brink of a cardiac arrest.
Nevertheless, Biko has emerged victorious from his struggles and continues to explore the gifts of the land exponentially. He also works at Lincoln City Sporting Goods, where he sells freeze-dried rations, solar-powered radios, firearms, and ammo. The reality star is based in Western Oregon with his wife, Erin, and their twin daughters -Xyla and Nixie. In his 30s, Biko also posts his adventures on his YouTube channel titled Goblin & Troll Outdoor Co. After Biko's home was burned down during wildfires, the star also raised funds to rebuild his home. Apart from his work, the Cameo creator is also a part of the music groups Sirion and Endalos.
Where is Dr. Theresa Emmerich Kamper Now?
The England-based archaeologist survived for almost 70 days in the wilderness before getting evacuated. A tanning and leather expert, Theresa's expertise in tanning technologies, basketry, pottery, and the use of plant and animal fibres allowed her to keep up with the rigorous conditions of the wild. Despite placing third on the show, Theresa's work on microscopic analysis of prehistoric processed skin artefacts still keeps her busy.
The star has also authored, 'Determining Prehistoric Skin Processing Technologies.' In addition, she has been a consultant on several television documentaries and continues to disseminate her knowledge on various tannage technologies to countless. Theresa is also raising funds to build a Centre for Ancient Technologies and offers several courses as well. In her 40s, the star also offers private lessons, lectures, and museum tours. Apart from her work in academia, Theresa also makes custom clothing from natural materials, teaches sewing, and sells other courses through her website.
Where is Colter Barnes Now?
Encouraged by his parents to try his luck out in the wild, Colter, who had spent more than 15 years homesteading, and working in the Alaskan bush, decided to enter the show. While years of training prepared him for the show, Colter ultimately tapped out after losing over 80 pounds. Approaching his 40s, the star is currently based in a remote hamlet in Alaska along with his partner Lexie Hayes and her daughter Jordan. The star has also spent more than a decade in public education. He is currently working with the Tidelines Institute, a field school in southeast Alaska, where he offers a summer environmental education course. Aside from work, the star enjoys familial bliss and relishes foraging, gardening, and tanning, and has even appeared on 'The Big Honker' podcast.
Where is Rose Anna Moore Now?
The Pennsylvania-based mother of two depicted her sustainable living skills by adapting to nature easily in 'Alone.' However, a ruthless case of frostbite eventually led to her evacuation from the show. Nevertheless, the star is still exploring other avenues of success. Rose is the leasing agent at Moore Land Services and owns Moore's Sports Center.
She is also the North Central Regional Director for Pennsylvania Hunters Sharing the Harvest and an Outreach Coordinator for North American Trapper. The star is also the Executive Director of her non-profit, This is My Quest. Apart from her wildly successful ventures, Rose also advises young students on beekeeping, honey behavior, and bow hunting. In her 40s, the star also invites 100 women and girls to go camping with her at a primitive camp annually.
Where is Nate Weber Now?
Nate entered the competition fairly confident as he relied on years of discipline and survival techniques accrued in the Navy and Army. Despite tapping out earlier than expected, Nate has continued to live off the land. Approaching his 50s, the retired veteran spends his time with his wife and their five children in Northern Michigan. Additionally, Nate also coaches the local middle school football and track teams.
After the show came to a close, Nate also appeared on the 'From the Middle' podcast. He regularly participates in activities concerning camping, trapping, and exploring. The star is also beloved in his community and spends time hosting Airsoft tournaments, and has also appeared on the 'Michigan Wild' podcast.
Where is Matt Corradino Now?
The St. Croix resident and owner of Mt. Victory Eco-Lodge couldn't outlast the other survivalists and left early. Nevertheless, the wilderness survival instructor is still creating new milestones along with his wife, Carmen, whom he met during his stint as a survivalist. Approaching his late 40s, Matt has two successful businesses with his wife. The couple's successful venture Carribean Earth Skills helps immerse people in the environment.
Additionally, the duo also organizes youth programs, adult classes, and courses. They also organize group workshops and camps through Mount Victory Camp, their second business. Apart from their oneness with the environment, Matt also raises two children with his wife.
Where is Michelle Finn Now?
The Maine-based survivalist found her calling in the wilderness despite holding a degree in elementary education and working as an educational consultant. The star had also taught Siberian Yup'ik children in a public school in bush Alaska before coming on the show. It was here that she met her future husband. Still riveted with bushcraft studies, Michelle continues to live her life exploring, foraging, and learning primitive skills. In her late 40s, Michelle continues to share her passion for nature with her husband, Doug, a public school teacher. The couple now spends their time in rural Maine renovating a farmhouse from the 19th century and largely like to keep their life under wraps.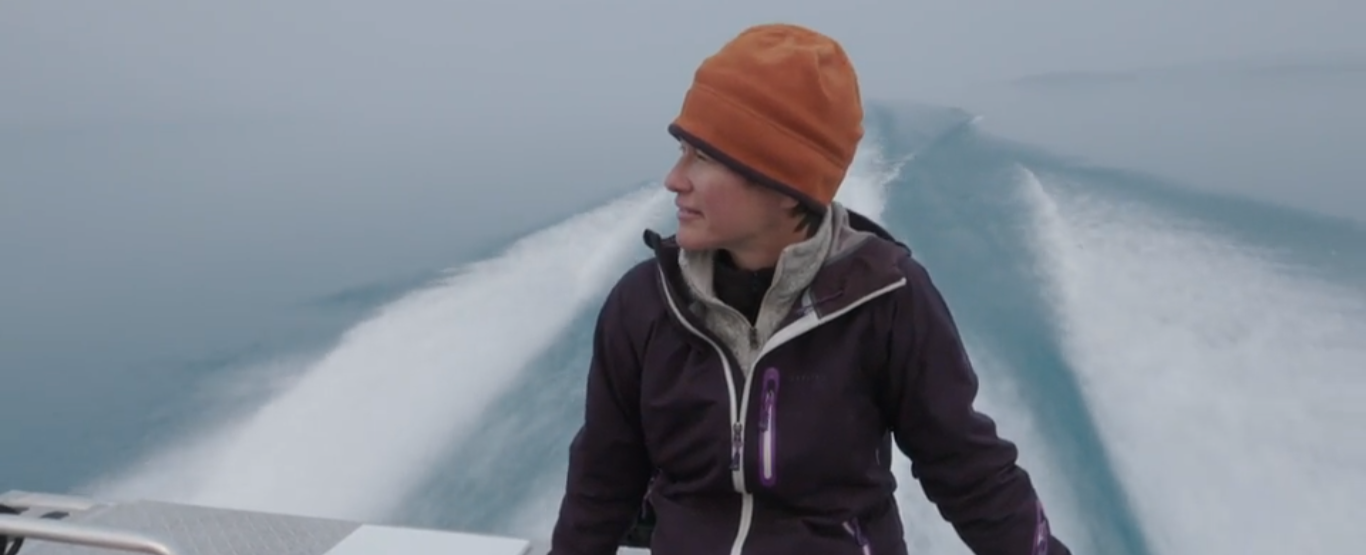 Where is Jordan Bell Now?
The Tennessee-based carpenter was born and brought up in Maine, where he learned most of his primitive survival skills. Having spent close to a decade in Alaska, Jordan had come to the show to experience yet another adventure. After the show ended, Jordan continued to exponentiate his trade and spend time with his wife and son, Odin. Currently based in Montana, the star also has a YouTube channel and shares his self-documented adventures timely. Nearing his 40s, Jordan has also appeared on Paul Cardall's podcast and regularly goes on camping and hunting with his friends.
Where is Tim Madsen Now?
Having led a life of hard labor, Tim grew up in the country raising livestock and growing his own food. Over the years, he's also worked on oil rigs in the Midwest, Utah, and North Dakota. Tim holds two records in the Pope & Young record book as a pronounced hunter. After getting evacuated on day six following a severe bout of chest pains, Tim continues to focus on his health. Now in his 50s, Tim lives off the land with his wife and children. The Madsen clan is based in the Snowy Range mountains in Southern Wyoming. The family lives off the grid and hunts elk, deer, and bears.

Read More: Alone Season 7: Where Are They Now?