Although the entire concept of Netflix's 'Love is Blind' is for singles to potentially meet, mingle, and get engaged to their true love sight unseen, we can not deny that physicality does play a role. The prime example for this is actually Nancy Rodriguez and Bartise Bowden from the third installment of this franchise's US iteration, only for another duo to now also be a part of the category. They are Amanda Souza and Paulo Lopes from 'Casamento às Cegas: Brasil' (or 'Love is Blind: Brazil') season 2, especially as they parted ways before they even truly began their relationship.
The truth is Amanda and Paulo's journey in the pods was far from perfect since he was attracted to Bruna Ferreira as well, yet things changed once the latter walked out midway through filming. In fact, they not just got involved, but the former also eventually proposed, to which he gladly said yes — he believed himself to be in love and, at that moment, was sure Amanda was "the one." However, Paulo backtracked almost as soon as they met by claiming he wouldn't know how to deal with such a strong woman, yet it could've been owing to her size, leading to them splitting up.
Where is Amanda Souza Now?
Despite everything that went down, Amanda managed to walk out of the experience with her head held high because she knew she had genuinely given this shot at happily ever after her all. "Part of me is sad," she later conceded, "but sadly, it's not the first time this has happened to me. All I can say is this is about [Paulo], not me. I know what I felt… I know I deserve a love as big as me. I'm really disappointed for having given my heart to someone who doesn't know what to do with it… [but] it's alright. I still believe in love. I still believe I'm incredible and amazing. I still believe my heart deserves to be with someone worthy."
Therefore, we are happy to report it appears as if Amanda is currently leading a good life around her base in São Paulo, Brazil, where she's surrounded by friends, family, and loved ones alike. From what we can tell, she continues to serve as a proud Image Consultant, all the while working hard to evolve into a body positivity, lifestyle, and beauty social influencer as well. She upholds self-love is everything, and she's right.
The 36-year-old also maintains her profession is "not about dressing; it's about freedom and identity!" — something she'd once lost due to relationships but is determined never to lose again. That's how the rising public figure has been able to focus all her energy on her personal growth as well as helping others rather than on the undeniably heartbreaking Paulo ordeal. Amanda does have her fair share of tough days even today, as indicated in the Instagram post above, yet she still powers through because, well, she is strong.
Where is Paulo Lopes Now?
Coming to Paulo, the first thing we need to mention is that he and Bruna Ferreira are actually together at the moment — engaged to be married, as per both their bios on their private Instagram profiles. They had genuinely developed a connection in the pods, and the latter had once even dreamt she'd tie the knot with someone by his name, but the way they'd parted ways wasn't entirely amicable. Thus, this update is both surprising as well as unsurprising for us too.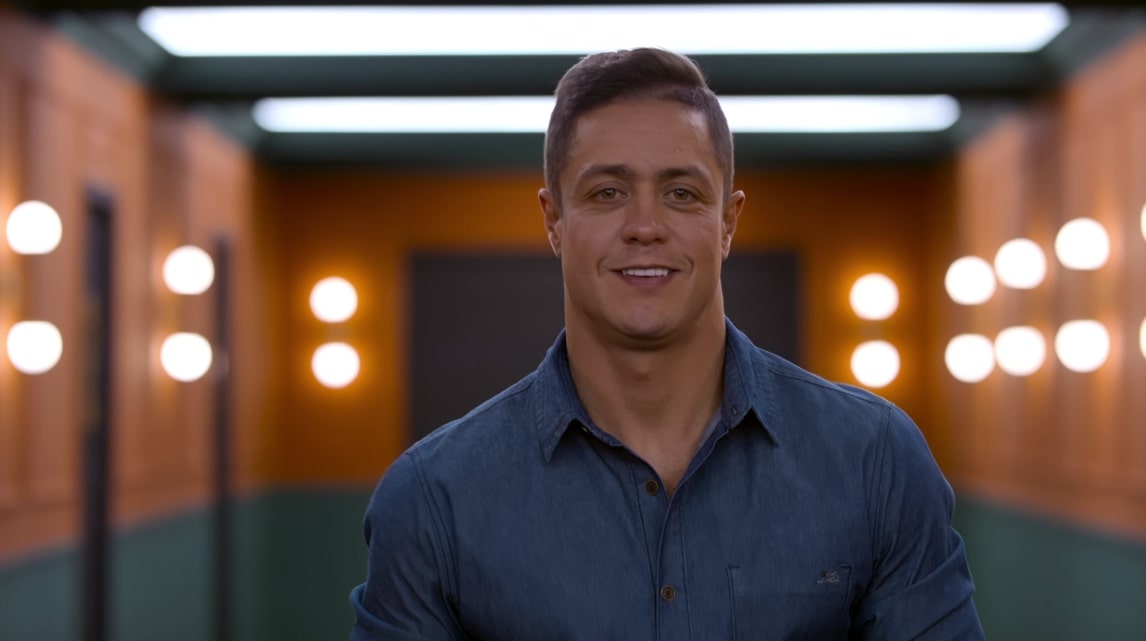 Bruna, the Intensive Care Physician, had left the show around mid-way through their time in the pods since she just couldn't handle being holed up without friends, family, or social interactions. However, before doing so, the "free spirit" had urged Paulo to leave alongside her as he was her first and only option. Yet he refused by asserting he never "gives up" on anything and didn't want to start with this unique experiment.
"All I wanted was for you to choose me in this life, but maybe next time… Maybe next time, okay?" Bruna then stated while walking away, confusing Paulo regarding what she'd meant. Nevertheless, he was happy with his decision despite the fact his heart always wanted her because, "When you give up on something, how can I believe you'll fight for our relationship?" That is, until he and Amanda met upon getting engaged.
As for Paulo's professional standing, it seems like the Fundação Getulio Vargas and Wharton Executive Education course graduate currently serves as a Senior Talent Research Partner at the communications company Twilio in São Paulo, Brazil. On the other hand, his partner is based in Brasília, but it doesn't make much of a difference anyway since he already loves traveling — the tattoo, nature, as well as charity enthusiast, has been to "24 countries and counting."
Read More: Are Veronica and William From Love is Blind Brazil Still Together?