To put the concept of love to the test, Netflix's 'Love is Blind' welcomes several young men and women to participate in an exciting experiment. The reality dating series uses specially constructed pods to introduce them to several potential partners. However, the aspect of physical attraction is not even on the table as the introduction and ensuing communications are through a wall. Only after they find their match and get engaged, sight unseen, do they get to see their chosen partner for the first time — someone they'll likely walk down the aisle with in mere weeks.
The third season of the series featured many such couples whose journey the viewers followed with much excitement. Amongst them was the pairing of Nancy Rodriguez and Bartise Bowden, whose story was a blend of twists and turns, along with heartwarming moments. Naturally, fans are eager to know what happened to the couple, and we are here to explore the same!
Nancy and Bartise's Love is Blind Journey
For both Speech-Language Pathologist Nancy and Senior Analyst Bartise, there was no lack of options when it came to finding a love match. While Bartise also fostered a connection with Raven Ross, Nancy was split between him and Andrew Liu. Yet once he realized his true feelings, he broke off things with Raven and gave Nancy his full attention, eager to explore a bond with just her. Though the then-31-year-old was quite enamored with the easy chemistry between them, she was unsure about their age gap, especially with the latter being around six years younger.
In fact, until nearly the very end of the blind dating phase, Nancy was unsure if she should choose Bartise or Andrew. She thankfully ultimately decided to trust her gut and accept the proposal extended by the former, leading to the start of the impassioned next phase of their lives. However, things took a turn when all of the couples got to meet each other for the first time during a Malibu getaway. That's because the 25-year-old admitted he would have likely only dated someone who looked like Raven in the "real world," which understandably upset Nancy because he'd essentially implied he didn't find her physically attractive enough.
The couple still managed to remain strong, though, and soon returned to their base town of Dallas, Texas, to fall back into a daily routine. That's where they met each other's families and close friends in hopes of getting their valuable blessings. Her brood did express genuine concern regarding their age difference, but they managed to kind of assure them that their connection did not suffer due to it. So, following conversations about finances as well as her investments, while discussing their future plans and overall expectations, Nancy decided to address the topic of abortion with her potential to-be husband head-on.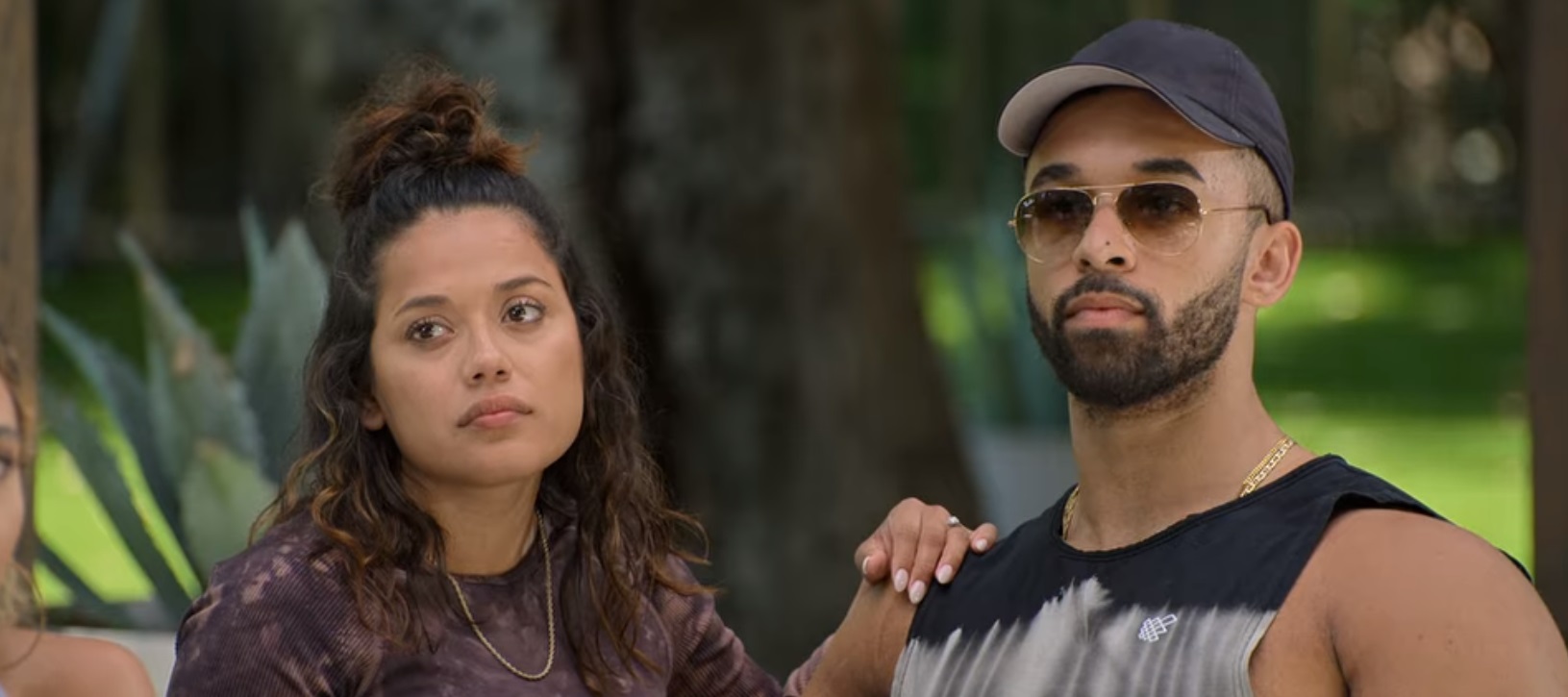 Both Nancy and Bartise had differing views on the medical procedure to terminate a pregnancy, especially when it came to non-emergency yet overall health-related terminations, which gave rise to friction. When she brought up this topic once again in front of Bartise's family, their views were similar to that of the Senior Analyst. This difference actually affected the chemistry between the duo as well, and everything culminated in Bartsie outrightly feeling less and less physically attracted to his fiancee.
The couple did manage to talk through a majority of their issues before the wedding, driving them back to the point where they were genuinely excited about their life together. Yet, despite everything they'd been through, when the time came to tie the knot, while Nancy agreed to take Bartise as a husband, his resounding "I don't" was a complete shock. It shattered not just Nancy's dreams but also the hearts of those rooting for them. So as she walked away from the altar, her family obviously grew enraged and rushed to support her. Naturally, this has left many wondering what happened next, and we are here with the answers!
Do Nancy and Bartise Get Back Together?
Nancy's pain was evident for all to witness, and even though Bartise rushed to her side to explain his side, nothing made it okay. According to him, while he appreciated the deep connection they'd developed over time, he did not think that the two were ready to actually be married. This discussion was interrupted by Nancy's family members, who were trying to fight her battle on her behalf, yet she shut them down. Then, upon changing locations and gathering her thoughts, the almost bride made it clear that she felt utterly led on by him and that anything between them was over from that point on — she had no interest in being hurt anymore.
As of writing, although Nancy and Bartise are indeed following each other on their social media platforms, it's evident they have not resumed their romance. The latter has shared several posts featuring his former fiance, but the former has mainly only spoken up about her fellow cast members in general without any specific mentions of her former beau, as seen above. Nevertheless, considering everything they went through together, we believe that the duo has at least reached some sort of understanding and is now on civil terms. Our heartfelt wishes are with the two reality stars, and we hope they find their true love match soon.
Read More: Do Zanab and Cole From Love is Blind Get Back Together?