Starring Kerry Washington, who is mostly known for her role in 'Scandal' and 'Django Unchained', Netflix's 'American Son' is a film that boldly represents the existing racial segregation in our society. It tells the story of a wearisome mother who reports her son missing at a Police Station. She is soon joined by her ex-husband and an unpleasant conflict sets in between them as they begin to reminisce about the toxic memories of their estranged relationship. What follows is the compelling heart-rending story of a family that faces the devastating effects and abuses of the current justice system, which is inclined towards ostracizing certain groups.
Is American Son Based on a True Story?
When you take a closer look at the film, you'll realize that it has a very singular setup with a very small cast of four actors—Kerry Washington, Steven Pasquale, Jeremy Jordan, and Eugene Lee. The reason behind this is that the film has actually been adapted from a Broadway play written by Christopher Demos-Brown. Brown, who is also a Miami trial lawyer and has several other plays under his belt. His plays often reflect on the conflicts revolving around the American legal system. Also, his legal background allows him to translate modern-day problems on paper, which he later transcends on to a stage.
How Different is American Son from the Original Play?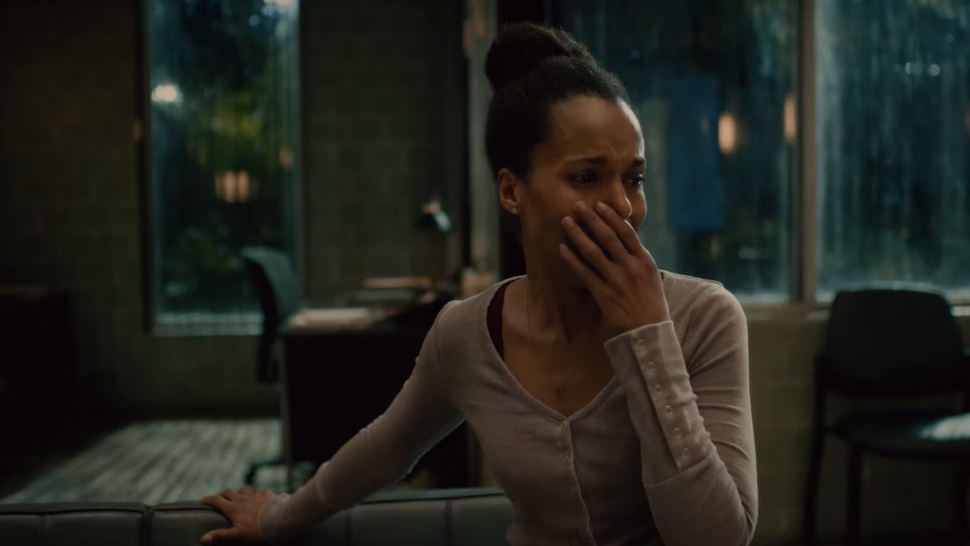 The storyline adapted in the Netflix film very well remains the same and even retains pivotal unanswered character backgrounds of the original story. Apart from that, though the film involves several flashbacks and cut-away imagery that is obviously not a part of the play, it still makes sure that the identity of the half-white half-black titular character, Jamal, remains ambiguous to the audience. In addition, even the cinematography, sound, editing and mise-en-scène of the film make it more suitable for the screen in comparison with what is portrayed on stage. The cast of both the film and the play are the same and the film even shares its director, Kenny Leon, with the play. For the most part, the film has been left intact in context with its dialogues and even the flashbacks are simply visuals with no character conversations.
In an interview, Kerry Washington, who is also the executive producer of the film, claimed that "it was important to not have a visual of Jamal in the film". The sole reason behind this is that—though not quite evident at first—the film expects you to visualize yourself in his shoes. According to Washington, one of her Latino friends could actually imagine Jamal as a half-white half-Latino because he personally felt inclined towards believing that Jamal, as a character, belonged to him. While the film and the play may differ in context with their presentations, both ensure that the viewer, especially someone from an African-American descent, will be able to mirror and acknowledge everything that is being portrayed.
Is American Son Inspired From True Events?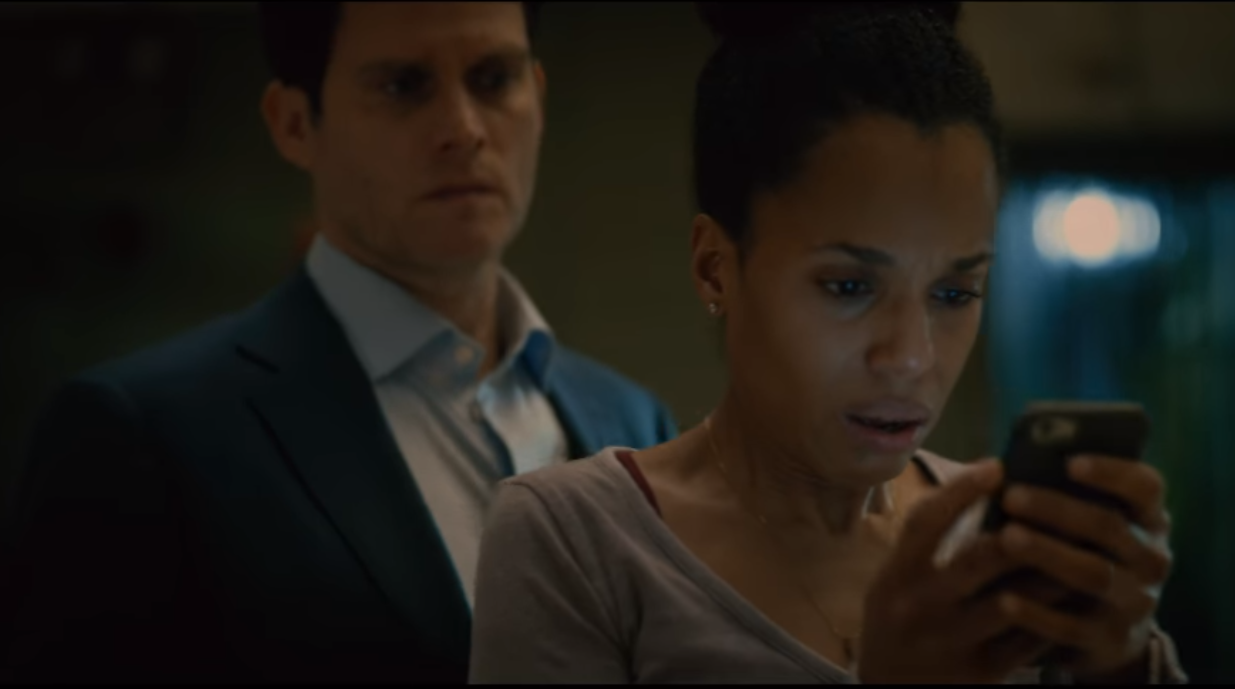 On the surface, 'American Son' is seemingly targeted towards affirming a sense of empathy with modern-day segregation and how it can have a heavy impact on young children who belong to marginalized communities. But more than that, it also allows you to step into the lives of its characters where you not only get to perceive the society's negligence towards racism and sexism but you also get to experience the unique dynamic of an interracial couple who, with their own internal conflicts, try to raise a mixed-race son.
'American Son' is not based on a true story but undoubtedly, somewhere, someone has experienced something very similar to what has been depicted in it. From its delineation of an overprotective mother to its representation of a white father, who has always been kept blinded by his privileged environment and obligations, the film presents a myriad of situations and characters that can be relatable for many.
In addition to this, the film also throws some light on four very distinctive perspectives on a particular situation. Jamal's father, Scott, is initially more inclined towards believing that all of it is his son's fault and even claims that he was "starting to look like a thug". Kendra, the mother, has a victim mindset and tries to maintain an overly protected environment for him just because she believes that he may not be safe in the outside world.
The white cop, at the beginning of the film, just ignores Kendra's requests and even stereotypes her son just because he's black. And finally, the black cop seems to have accepted that fact there are several discrepancies in the present law enforcement system that are totally against the people of his race. Instead of supporting Kendra, he blames her for all the freedom that she gave to her son.
The utter realism of all these characters, regardless of race or gender, can very well connate with the lives of many people out there. So it may not be based on a real story but, in one way or the other, it does evoke a sense of familiarity for most viewers.
Read More: American Son Ending, Explained