Albeit a wallflower, Isabella's overwhelming sense of responsibility soon takes her on a whirlwind journey in Disney+'s 'Goosebumps.' The coming-of-age television series is based on R.L. Stine's eponymous novels and chronicles the journey of five teenagers who are brought together by an unexpected turn of events. After a horrifying revelation at a Halloween party unleashes the supernatural, Isabella, Lucas, Margot, Isaiah, and James are forced to team up and find the truth behind the murder of Harold Biddle. Ana Yi Puig portrays the role of Isabella, the resident videographer of the high school. Given the character's formidable personality, fans have been wondering more about the actress enacting the role. So, if you're also curious and want to know more, look no further because we've got all the answers right here!
Ana Yi Puig is of Chinese and Peurto Rican Ethnicity
The interweaving aspects of her parents' multicultural heritage became a deciding factor in Ana's upbringing. From the predominant physical features of her mother's Chinese heritage to the boisterous personality of her father's Puerto Rican lineage, Ana shares the intersectional experiences of countless ancestors who came before her. Growing up with racial dysmorphia made coming to terms with her identity an arduous task. Nevertheless, the creative managed to come up with a unique term that allowed her special claim on her identity. Ana coined the term 'Chinarican' to root herself into the identity she's inherited.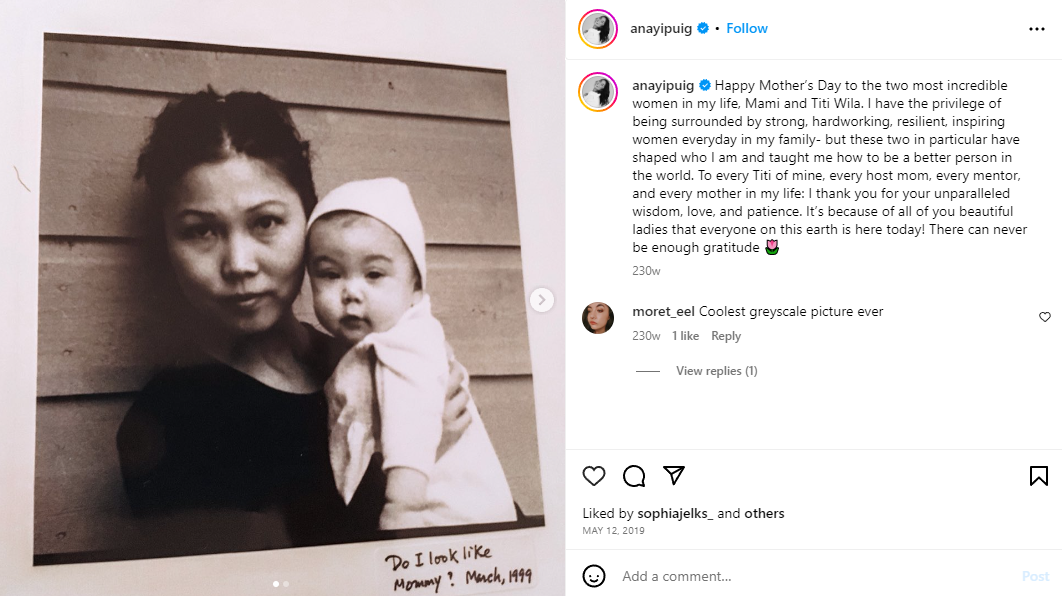 She was raised in Gainesville, Florida, famously known as a college town for habitating students from The University of Florida. It wasn't before Ana witnessed the scores of college students in her town that she understood the diversity that lay at par. Having encountered very few people of different ethnicities, Ana always tried to assimilate herself into whiteness. Not just this, the actress was also bullied in middle school for refusing to take a step back and be a pushover. Ana completed her preliminary education at the Douglas Anderson School of the Arts. Later, she enrolled in Texas State University to earn her Bachelor of Fine Arts in Musical Theatre. She also attended the Patti Strickel Harrison Theatre.
Ana Yi Puig's Profession
Ana kickstarted her journey as an artist after familiarizing herself with the intricacies of the craft. The actress made her on-screen debut in the Rebel Wilson starrer 'Senior Year,' a movie that chronicles the journey of a high-school cheerleader who slips into a coma for twenty years. Ana's portrayal of a young Tiffany Blanchette received wide renown and opened up different avenues of success for the artist.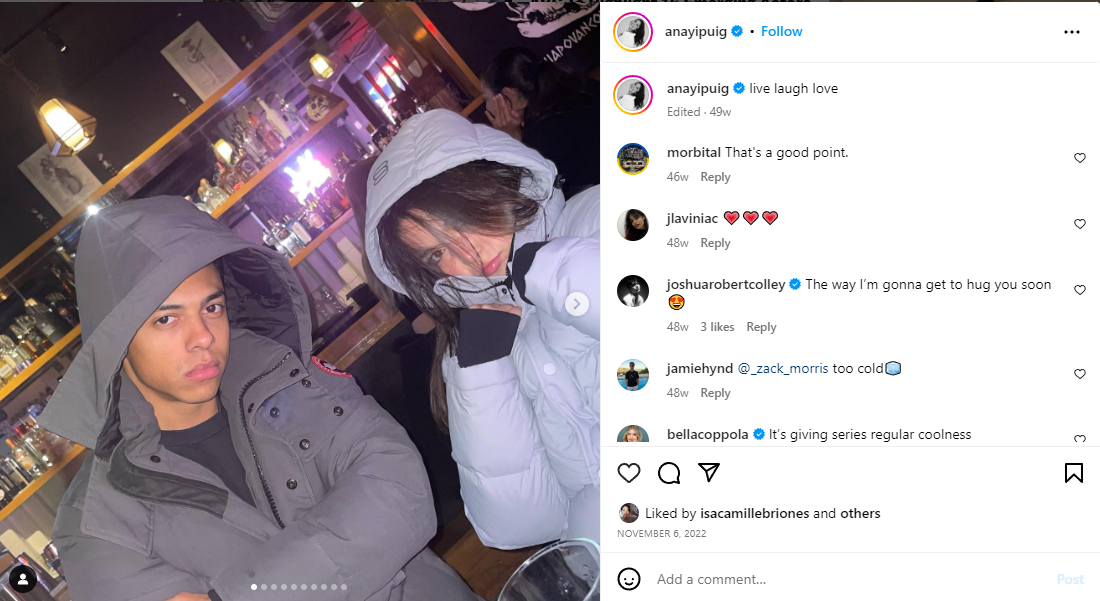 Later, she made a guest appearance on the 'Gossip Girl' reboot in 2022. The Florida native starred as Tiff Myers in season 2, episode 3. Ana also had a role in the television series, 'Jade Armor.' She headlined the role of Pearl in the anime created by Chloe Miller. Having dabbled in different genres so early on, ABC ended up highlighting Ana as one of the 16 emerging artists in a 2022 showcase. Consequently, the actress proved her prowess when she bagged the role of Isabella in Disney+'s 'Goosebumps.'
Ana Yi Puig is Dating Jake Bentley Young
In addition to displaying an eclectic mix of characters on-screen, Ana also enjoys creating new experiences with her boyfriend, Jake Bentley Young. The couple met each other almost seven years ago and have since gone from friends to partners. Like Ana, Jake has also begun his foray into the performing arts. The theatre artist recently starred in a production of, 'Beautiful: The Carole King Musical.' Besides sharing common interests and passions, Ana and Jake are also each other's biggest cheerleaders.
In a post celebrating his girlfriend's 25th birthday, Jake gushed, "Who else would travel by bus and by train and by plane to come see me run a marathon, or to see a show I'm working on? Who else would send me flowers for no reason, or send me medicine when I'm sick in bed?." From appreciating each other to creating new experiences, Ana and Jake continue to find new ways to grow as a couple.
Besides sharing sweet moments with her partner, Ana is equally vocal about experiences and identity. Having portrayed a streak of unique characters, Ana finds that bringing authenticity to a role is vital. In an interview with Mixed Messages, she explained, "I do believe it's possible for me to play someone with a Korean parent, so long as the whole point of their story isn't about Korean identity. That's not a space I feel comfortable taking up." Besides exponentiating her career, the actress feels strongly about the accountability creators and artists should take.