Created by Darren Star, 'And Just Like That' is the fourth entry in the 'Sex and the City' franchise, developed from the newspaper column and 1996 book anthology of the same name by Candace Bushnell'. The plot is set 11 years after what transpires in the 2010 film 'Sex and the City 2' and follows the lives of Carrie Bradshaw (Sarah Jessica Parker), Miranda Hobbes (Cynthia Nixon), and Charlotte York Goldenblatt (Kristin Davis). Samantha Jones (Kim Cattrall) is noticeably absent, but new characters are introduced to fill the void.
In season 2 episode 3, Carrie struggles to record the audio version of her book about Mr. Big's death and realizes that she isn't done with grief. Seema (Seema Patel) gets mugged in New York in broad daylight. Charlotte and Lisa (Nicole Ari Parker) can't contain their glee after being named the second and third "MILF" in an anonymous list at their children's school. In Los Angeles, Miranda decides to get a tattoo. Here is everything you might want to know about the ending of 'And Just Like That' season 2 episode 3. SPOILERS AHEAD.
And Just Like That…Season 2 Episode 3 Recap
The episode begins with Carrie heading to a studio to record the audio version of her book. She runs into Lisette (Katerina Tannenbaum), her neighbor who reminds Carrie of younger herself. Lisette invites Carrie to her jewelry exhibition, and Carrie happily accepts.
Carrie initially didn't want to do the recording and suggested that they should hire an actress, but Amanda said that it would be more authentic if she lent her voice to this particular book herself. Carrie especially struggles while going through chapter 3, in which she wrote about Mr. Big's death and her immediate feelings about it. After several unsuccessful attempts, she lies about having COVID, so she will not have to do it, and they will get an actress to do the job. But Amanda, not knowing that Carrie doesn't have COVID, gets her an additional week to finish the recording.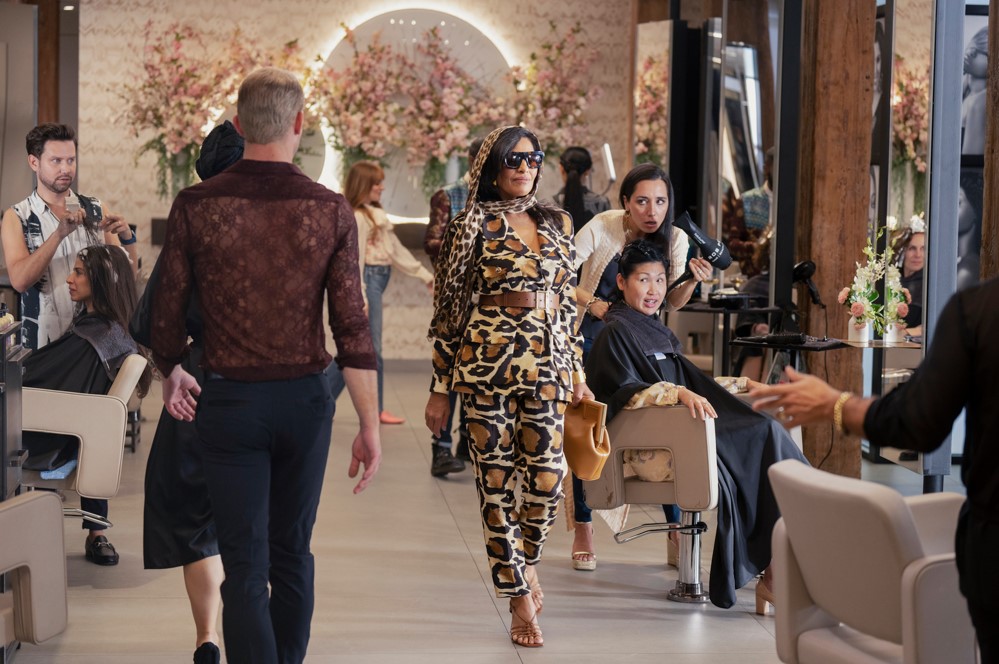 Seema's Birkin bag gets stolen in broad daylight in one of the better areas of New York. She is inconsolable as it has a lot of sentimental value. She hopes that the mugger is like the ones from the old days, who used to take money and throw away the bag. Carrie is skeptical; the world has changed, and many know how much Birkin bags are worth these days. Toward the end of the episode, Seema finds her bag. As she hoped, it was stolen by someone who took the cash and threw the bag away.
Seema accompanies Carrie to Lisette's exhibition, where they witness a thief grabbing as much jewelry as possible and escaping, leaving Lisette devastated. He also tries to steal from Seema and Carrie, but the former pulls her lighter out. As it happens to look like a gun, the man flees.
While giving an interview to Lisa, Nya (Karen Pittman) becomes interested in the man in charge of the sound. Still unsure about the future, she doesn't know how to respond when he asks her out, but Lisa convinces her to do it. In Los Angeles, Che has their own struggles. The scene they are supposed to film involves their coming out to their father as non-binary, but the lines make them feel that being non-binary is something terrible. Miranda gets a call from her son Brady who appears to be heartbroken as his girlfriend ended their relationship. Miranda becomes extremely concerned after Brady insinuates that he wishes to die. Promising to speak to him after he gets to the place he is staying in Amsterdam, Miranda secretly smuggles her phone into the studio where Che's sitcom is being filmed.
And Just Like That…Season 2 Episode 3: Does Carrie Finish Recording Her Memoir?
The recent wave of grief hits Carrie quite unexpectedly and leaves her reeling. She has written those lines herself, but as she reads them, she seems to find herself being transported to that moment when she lost Mr. Big. She lies about her COVID diagnosis not just to her publisher and the people working with her in the studio but also to Miranda and Charlotte. She later feels guilty, admitting to Seema that she didn't want to burden her other friends. They were there for her when the incident originally happened, and she doesn't want to impose her grief on them again. Seema assures her even though she wasn't there during the first time, she is here now.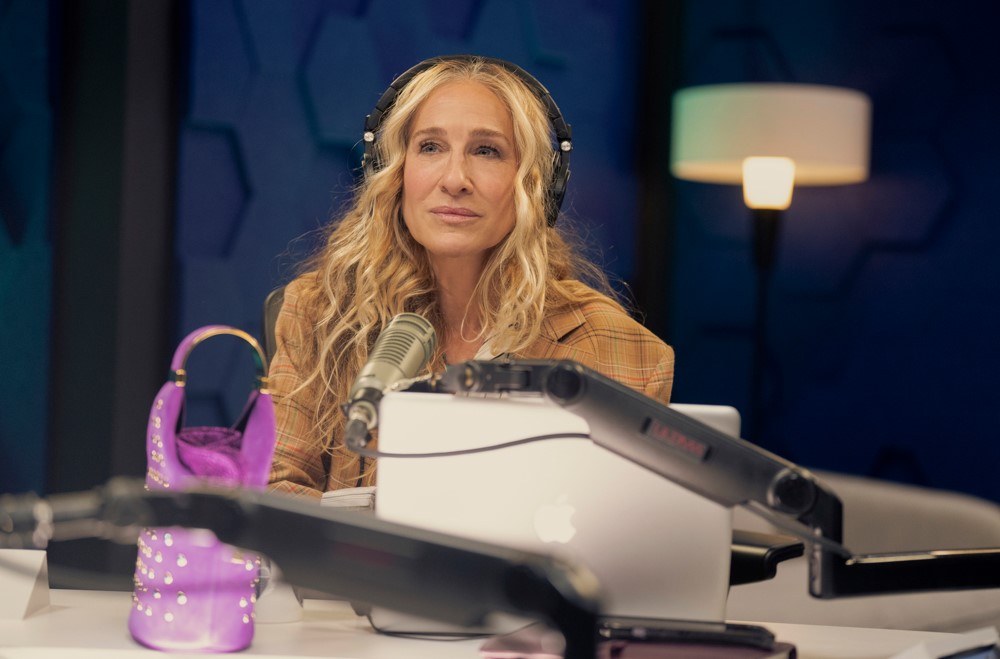 Carrie also speaks to Bitsy von Muffling, who lost her husband during the pandemic. She is eventually able to go through the recording, but ironically, she gets COVID for real toward the end of the episode after she and Seema encounter a group of Australian men.
Do Miranda and Che Break Up? What Tattoo Does Miranda Get?
Miranda followed her heart when she accompanied Che to Los Angeles, but the more time she spends there, the more restless she becomes. Previously, she met a younger woman at an AA meeting and joined her group in their efforts to clean a beach and ended up losing her phone. In this episode, she visits a tattoo parlor, likely remembering the younger woman's comment about not having any tattoos on her arms. After much hesitation, she ends up getting her initials, MH, on the inside of her wrist.
After Miranda takes the phone call from Brady, it ruins the emotional scene Che was filming with Tony Danza. They have a fight, and Miranda immediately returns to New York to be at home when Brady gets there. Although it might seem so, Miranda and Che do not break up. Both of them are highly invested in this relationship. It would have been a lot more emotional if it were a break-up. However, that doesn't mean this will last long. Che doesn't seem like a person who will settle down anytime soon. And Miranda is undergoing a transition period in her life with Che as her guide and traveling partner. This doesn't mean they will be there at the end.
Read More: What Happened to Stanford Blatch? Did Willie Garson Leave And Just Like That…?