Created by Darren Star, 'And Just Like That…' serves as a revival and sequel of the HBO television series 'Sex and the City,' which was based on Candace Bushnell's namesake newspaper column and 1996 book anthology. The plot is set 11 years after the events of the 2010 film 'Sex and the City 2.' Carrie Bradshaw (Sarah Jessica Parker) is still in New York and friends with Miranda Hobbes (Cynthia Nixon) and Charlotte York Goldenblatt (Kristin Davis), though Samantha Jones (Kim Cattrall) now lives in London.
In season 2 episode 5, titled 'Trick or Treat,' Carrie causes a bike accident and takes the handsome man to emergency care. The pilot of Che's (Sara Ramirez) sitcom faces a test audience. Rock (Alexa Swinton) draws the attention of a Ralph Lauren modeling scout, though the offer they make draws Harry's (Evan Handler) skepticism. Here is everything you might want to know about the ending of 'And Just Like That…' season 2 episode 5. SPOILERS AHEAD.
And Just Like That… Season 2 Episode 5 Recap
It's Halloween. Carrie and Miranda attend a party at Charlotte's home, where they find their hosts dressed as Elizabeth and Philip Jennings from the FX series 'The Americans,' a reference that neither Miranda nor Carrie unfortunately gets. But watching the series has apparently made Harry paranoid. He refuses to believe that one of his children has been chosen to model for Ralph Lauren and thinks this is a nefarious group of people with dubious intentions. Despite Charlotte and Rock's attempts to tell him otherwise, he remains steadfast in his beliefs.
In contrast, this is a moment of absolute pride for Charlotte as she has worn Ralph Lauren all her life and used to be a teen model. Ultimately, Harry shows up at the shoot wearing the wig he got for Halloween, finally admitting that this is a family-friendly affair. He also admits that he has been somewhat jealous of Charlotte because, for the first time in a long while, he is not the fun parent between them.
As her and Andre's divorce proceeding has already been initiated, Nya (Karen Pittman) visits a high-end bar with Seema (Sarita Choudhury) and Carrie and picks up a guy. As she had been with Andre since college, this is her first experience with such things. Everything around her seems more cheerful and shiny to Nya the following morning. Seema, on the other hand, has a not-so-stellar experience. She goes home with a guy who reveals that he has erectile dysfunction and needs to use a pump. Even though the sex is moderate at best, she keeps seeing him. But then, he gets angry when he sees her trying to find release after they had sex and leaves. Seema, nonchalant as always, remains unperturbed.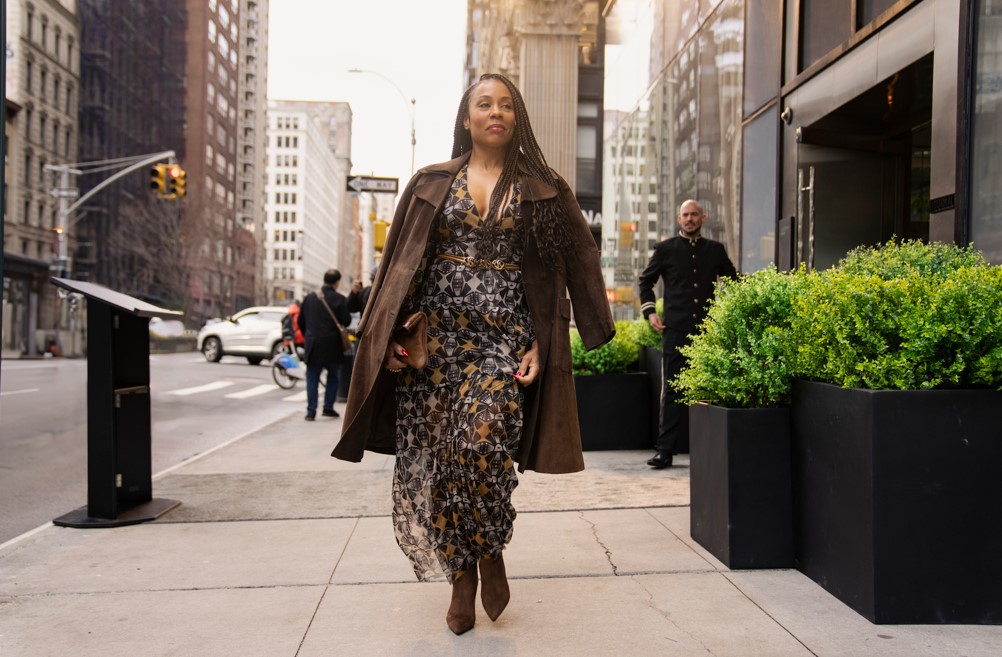 In this episode, the narrative briefly touches on Lisa (Nicole Ari Parker) and Herbert (Chris Jackson). It turns out that she was indeed serious when Lisa declared during their wedding anniversary dinner that Herbert would run for the Office of the New York City Comptroller. However, she becomes irritated as Herbert begins to transition into someone who sees every interaction through the prism of politics. When he doesn't wear the George Washington wig to Charlotte's party, Lisa asks her husband if he has lost the fun side of him. Fortunately, that turns out to be not the case. When they get home, he puts on the wig before joining his wife in the bed.
Carrie causes a bike accident and takes the victim to an emergency care hospital. She has always been a person who goes the extra mile in her generosity, whether with her time or money. In this episode, she stays until the man is released from the hospital. When she discovers the incident has fractured his hand, she shows up outside his apartment with food. She also makes a couple of presumptions about the man, which are inaccurate. For instance, she thinks that he is in financial difficulty, which turns out to be not the case. The man isn't married, but he does have a business partner. Carrie increasingly realizes that the relationship between these two men is as messy as any marriage and eventually ends her relationship. As Carrie says, she has no desire to be the Yoko Ono to their John Lennon and Paul McCartney.
And Just Like That… Season 2 Episode 5 Ending: Does Che's Sitcom get canceled?
In Miranda and Che's section of the narrative, the former struggles with the lack of sleep as Che, their friends, and co-workers either work or party late into the night, and she has to run to her home in the morning. Eventually, Miranda accepts Nya's offer to move into what used to be Andre's music room. Meanwhile, Che is extremely confident as the network hosts a test audience screening for the pilot of Che's show.
Initially, the reaction seems to be positive. People love Tony Danza, who plays Che's father in the series. Like Che, the test audience is critical of the scene in which Danza's character cries after learning that Che is non-binary. To them, it inadvertently denotes that it's a matter of grief for a parent to find out that their child is non-binary. The problem begins when the only non-binary member of the test audience admits that they did not like Che as a character. It opens a floodgate as others reveal that they also didn't like them.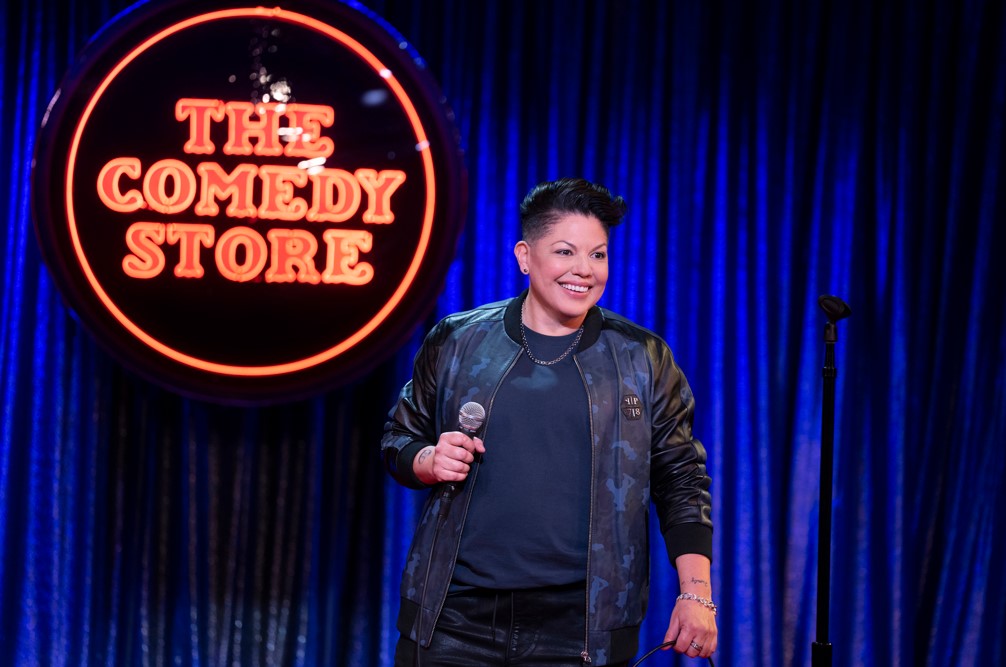 Networks and studios organize test audience screenings to get an idea of how the audience will react to the project. When a film or a show fails these screenings, as Che's sitcom does, it's often the end of the road for the project. Che effectively confirms that the sitcom has been canceled when they start worrying about their new place, which they began to rent not long ago, hoping to pay for it with the sitcom money. The entire scene with the test audience is most likely a reference to the fact that Che Diaz, as a character, has received highly negative responses from the 'Sex and the City' fans.
Read More: And Just Like That… Season 2 Episode 4 Recap and Ending, Explained