'Lovely Complex' is a Shoujo anime which revolves around the romantic relationship between the lead characters. The series is pretty entertaining and fun. Here's the list of best anime similar to 'Lovely Complex' that are our recommendations. You can watch several of these anime like 'Lovely Complex' on Netflix, Crunchyroll or Hulu.
7. Bokura ga Ita (2006)
'Bokura ga Ita' is a Shoujo anime which has some drama and romance in its mix. It is also a slice-of-life anime so that you can't expect much tying up of the loose ends. The anime has a total of 26 episodes with each episode being around 25 minutes in length. 'Bokura ga Ita' and 'Lovely Complex' share a certain amount of similarities between them. Both belong to the genre of drama and romance. But the romantic course of things isn't a smooth one for the boy and girl, as it is filled with complex problems. The storyline and the visuals of both the anime are pretty much in the same neighborhood.
The plot follows Nanami Takahashi, one of the female leads in the story. She is excited about her time in high school and is hoping to make new friends. Yuri Yamamoto is a shy girl who becomes an acquaintance of Nanami. Through her, Nanami comes to know about Yano Motoharu, one of the most popular boys in the school. Due to a backstory that connects Nanami's sister and Yano, Nanami tries to avoid him as possible. But soon, she starts warming up to him and they develop a friendship. Though the young couple wants to take it to another level, they have to deal with a cobweb of interpersonal problems within their respective circles.
Read More: Anime Like Naruto
6. Special A (2008)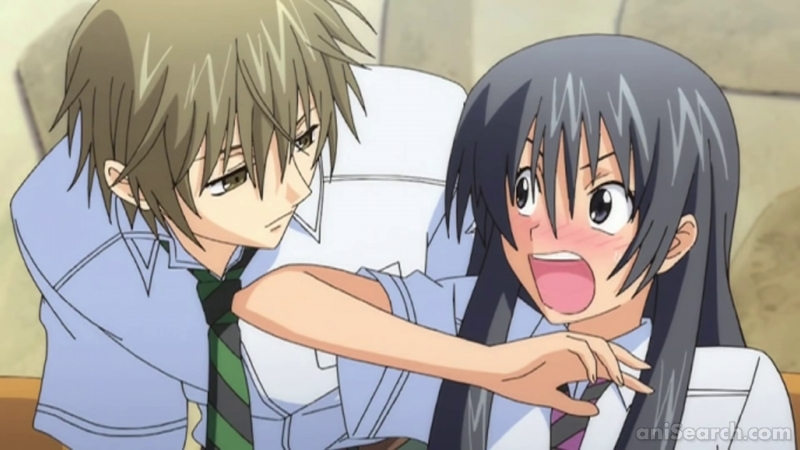 'Special A' is another Shoujo anime which takes place in a school setting and has lots of drama and romance. The series tries to keep a lighter tone with regular jokes, funny scenes and interesting animations. This anime has a total of 24 episodes with each episode being around 24 minutes in length. 'Special A' and 'Lovely Complex' have a similar feel to them though the latter is more serious and focuses mainly on one couple even though there are other couples around. The characters in these anime are kind of similar with both featuring a main character who can't speak. Both shows have a sort of nice ending too.
'Special A' deals with two main characters, namely Hikari Hanazono and Kei Takishima. Hikari has been an overachiever since her childhood. No one could beat her until Kei Takishima came. He starts beating her every time she locks horns with him. Soon, Hikari starts treating Kei as a rival. She stalks him with a vengeance and enrolls in the same high school. They both have the top two rankings in the school and become the members of an 'elite' group called 'Special A,' which consists of the top seven students of the school. The narrative keeps us on the edges of our seats while the rivals lock themselves in a fierce race that tests the bonds of love and friendship.
Read More: Anime Like Special A
5. Itazura na Kiss (2008)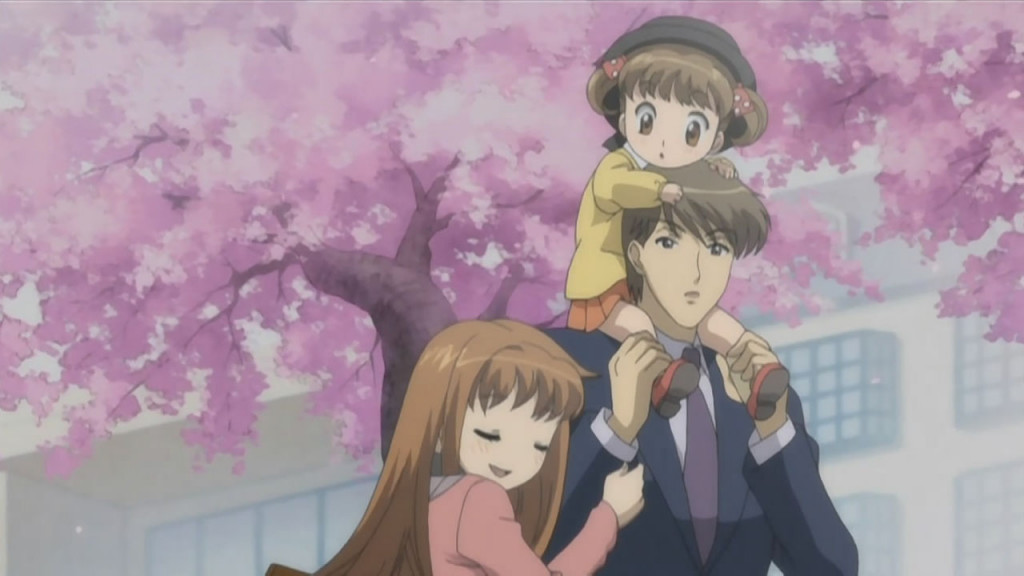 Up next is another Shoujo anime, 'Itazura na Kiss.' The anime is fun and entertaining and involves lots of drama, comedy and romance. Though the series doesn't necessarily bring anything new to the phase, it is interesting to watch the relationship between the lead couple evolves while they tackle myriad problems of love and life. The anime has certain things in common with 'Lovely Complex.' Both are Shoujo anime which have lots of comedy, romance and drama. Both these anime unfold in the backdrop of a high school setting. They focus on one main relationship even though there are other couples around in the narrative.
It is entertaining to see the girl chasing the guy and trying different ways to reach his heart. Kotoko Aihara's house is destroyed in an earthquake which is why she moves into the house of Naoki Irie who is one of the most brilliant guys in her school, and possibly of the nation. This is great for Kotoko as she has had a crush on him and had even written him a letter. But it didn't generate the desired response and rather made things worse at least from his perspective. Kotoko is unwavering in her mission to earn the love of the guy who stole her heart.
4. Skip Beat! (2008)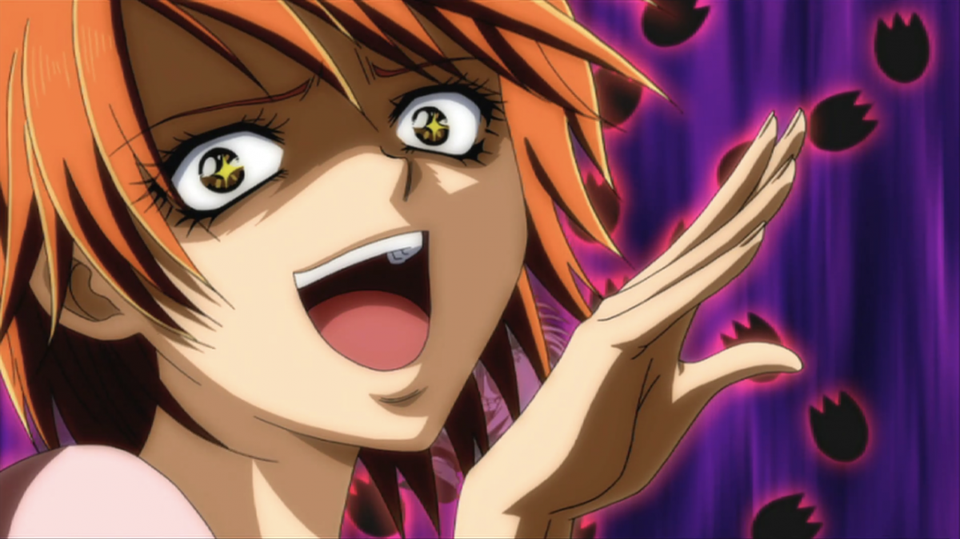 Even though it is not such a popular series, 'Skip Beat!' is an entertaining show that offers a good mix of romance, comedy and drama. The show has a total of 25 episodes with each episode being 24 minutes in length. There are certain things in common when we consider 'Skip Beat!' and 'Lovely Complex.' Both are Shoujo anime with light-hearted moments. Both the plots revolve around romance, drama and aftermath. They feature a female lead who boasts a very colorful and entertaining personality.
Kyouko Mogami has a crush on Shoutarou Fuwa who is a pop star aspirant. Shoutarou is her childhood friend and she does everything she can including working extra hours to earn money to support Fuwa's career dreams. But soon she finds out that Shoutarou does not care about her and is using her for his good. The realization leaves her heartbroken and she decides to enter the entertainment industry herself to exact revenge. But the world of the entertainment industry is an unforgiving one and she will have to get out of her comfort zone to make it big there. The obstacles will be tough and her determination needs to be tougher.
Read More: Anime Like Mayo Chiki
3. Kimi ni Todoke (2009)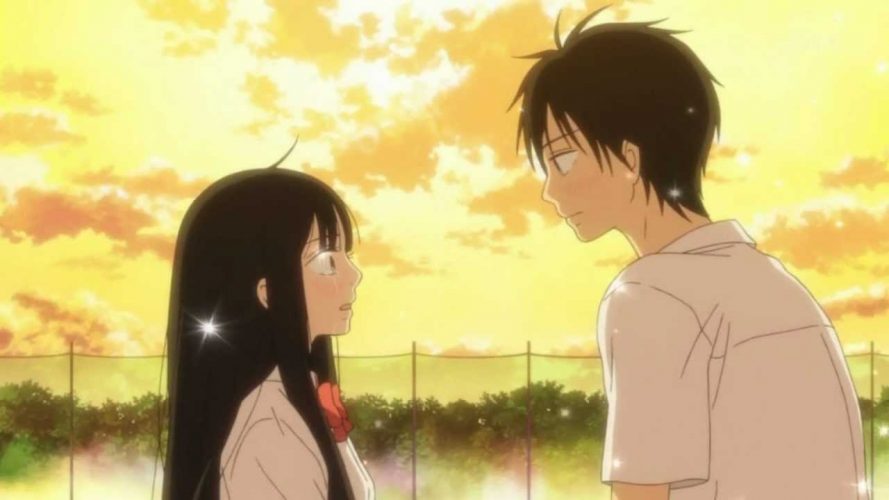 'Kimi ni Todoke' is a sort of surprisingly entertaining anime for its take on a boring lead character to come up with something genuinely engaging and entertaining out of her mundane life. The anime has a total of 25 episodes with each episode being around 22 minutes in length. 'Kimi ni Todoke' and 'Lovely Complex' has lots of things in common. They are Shoujo anime taking place in a high school setting while exploring drama and romance that kindle among the protagonists. Both revolve around a sort of awkward couple whose relationship goes through ups and downs. The ending of both the anime is pretty decent and I liked the animation as well as art style.
Though Kuronuma Sawako is a nice girl, people misunderstand her personality. She is kind in nature but a little timid so that the world jumps into conclusions like the girl harbors malicious intent. Due to her resemblance to the ghost girl from the horror flick 'The Ring,' her peers call her Sadako. Kuronuma just wants to lead a normal life and even manages to earn some nice friends. One day, Kazehaya Shouta starts talking to her. She is happy and surprised since he is the most popular boy in the class. Soon they starts developing feelings for each other. So, yeah maybe there is a scope of friendship-turned-love for Sawako.
2. Ouran Koukou Host Club (2006)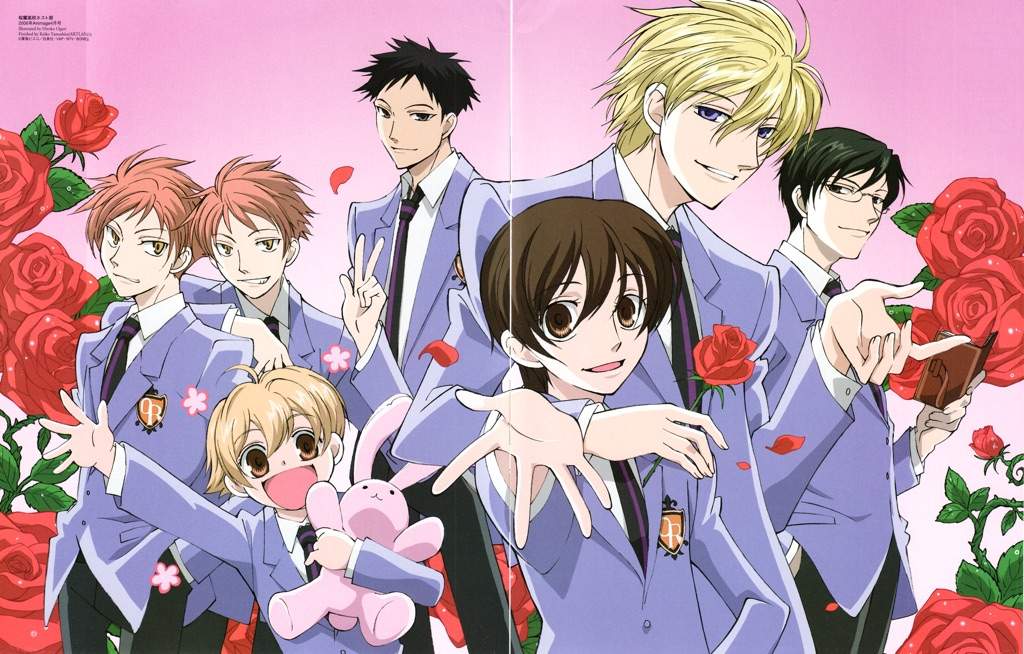 'Ouran Koukou Host Club' is one of the most popular romantic harem comedies out there. It is a shoujo anime which is funny and entertaining. It has an interesting premise, a decent plot and several interesting character arcs. 'Ouran Koukou Host Club' does share some similarities with 'Lovely Complex.' Both anime are Shoujo and the setting is a high school. Both indulge themselves in comedy, drama and romance. But while 'Lovely Complex' does not feature any harem, 'Ouran Koukou Host Club' does.
The anime follows Haruhi Fujioka who is an intelligent and laborious student in the school. She works hard and earns a scholarship to study at the prestigious Ouran High School for the elites and the upper class of the society. So, Haruhi finds herself as an outsider there. One day mistakenly ends up at the Host Club while searching for a quite place to study. The Club is known for rich boys who show the rich girls of the school a good time. She tries to leave but ends up breaking a vase that costs 8 million Yen. In order to repay them, she starts working for the club as an errand boy. Soon, her androgynous features and her affinity towards girls help her to get a promotion as the host, a position enables her to cross dress and mingle closely with other girls.
1. Toradora! (2008)

'Toradora!' and 'Lovely Complex' have a similar premise of two lead characters who mistreat each other in all possible ways. Initially, they don't have any interest in themselves and try to help each other in pursuing their love interest. But soon, they start getting close until one of them falls in love with the other and the relationship between them grows into a new dimension. 'Toradora!' is your typical romantic comedy. But that doesn't mean that it is boring, rather it is one of the most entertaining romantic comedies you will ever see.
It does follow certain stereotypes, but again that does not make it any less funny. Ryuuji Takasu and Taiga Aisaka are the male and female leads of the anime. Their physical appearances differ from their personality. While Ryuuji is kind, considerate and enjoys chores while he looks like a delinquent. On the other hand, Taiga looks like a cute doll whereas she is a feisty and short-tempered person. They chance upon each other and find out that they have a crush on each other's best friend. So, they decide to help each other out but end up falling in love themselves. A classic rom-com, indeed!
Read More: Anime Like Toradora