'Special A' is a nice little romantic comedy which takes place in a high school. The show has a good premise and an array of entertaining characters. The main characters of the anime are Hikari Hanazono and Kei Takishima. They are bright students. Hikari has never been beaten in her life until Kei comes and wins at everything. So, Hikari vows to try and best Kei and even enrolls in the same high school as Kei. The story follows these two individuals as they try to compete with each other but end up getting closer and closer. If you loved watching this show and are looking for more anime that explore similar ideas and themes, then we've got you covered. Here's the list of best anime similar to 'Special A' that are our recommendations. You can watch several of these anime like 'Special A' on Netflix, Crunchyroll or Hulu.
7. Itazura na Kiss (2008)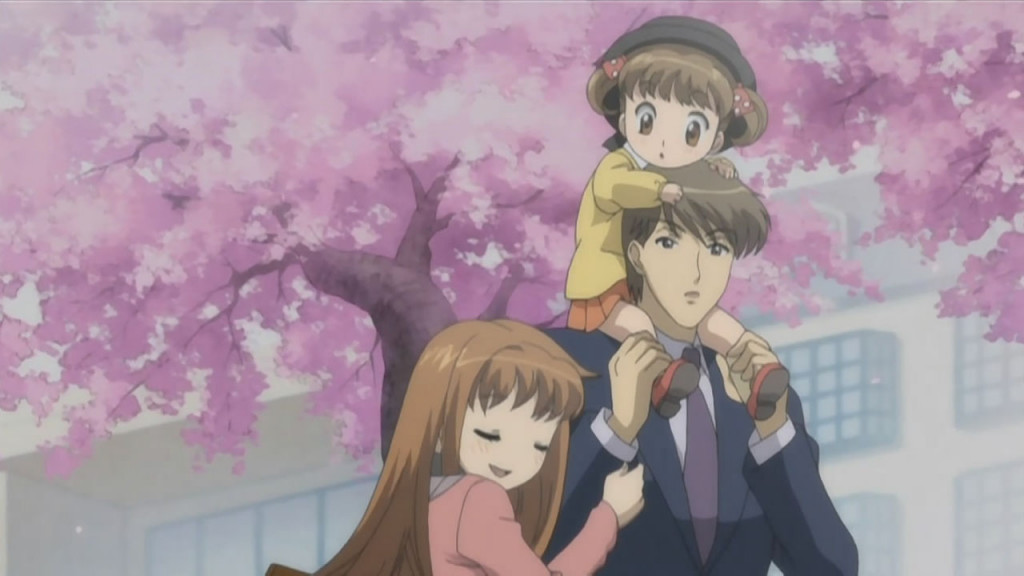 Let's start the list with an entertaining romantic comedy, 'Itazura na Kiss'. This series is nicely made and has most of the popular romantic comedy tropes done right. If you enjoyed 'Special A', this series should be entertaining too. Both shows share some similarities. They both contain a female character who is not good academically when compared to the male character. The male protagonists, on the other hand, are geniuses in these anime. They can memorize stuff just by looking at them. The romance happens between these two unlikely individuals.
Kotoko Aihara is clumsy and a low achiever. One day, an earthquake destroys her home. This forces her somehow to share a roof with the smartest guy in her school or possibly the country, Naoki Irie. It's not like they are complete strangers. They do have a brief history together. Kotoko gave him a love letter which he didn't respond to. But is it going to stop her from pursuing Irie? There are quite a lot of obstacles that she has to overcome. Some silly friends and an interfering mother are readily standing in her way. But Kotko has had a crush on Naoki since her childhood. She is positive that now since she lives with him, he might be within her reach.
6. Lovely★Complex (2007)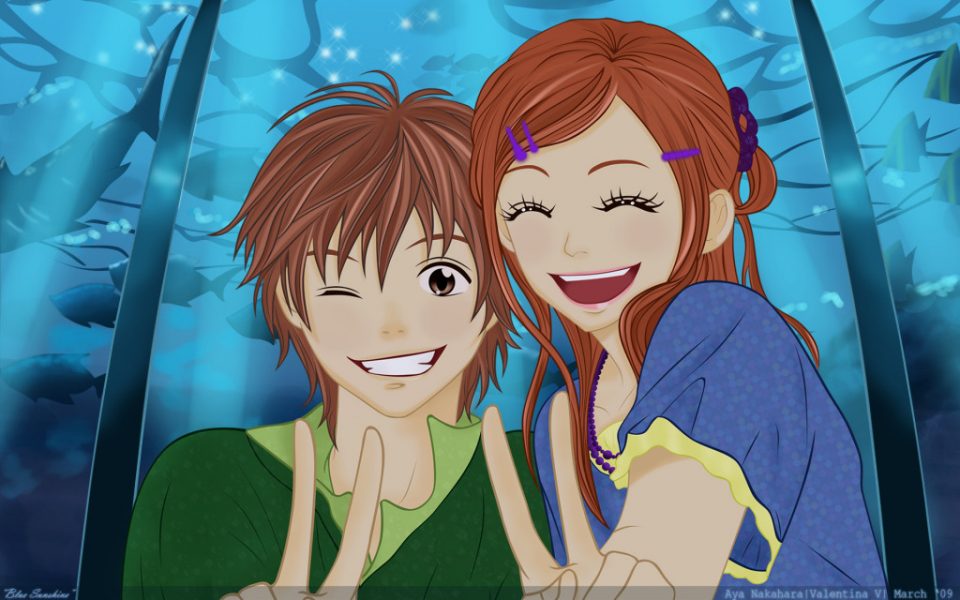 'Lovely★Complex' is one of the most entertaining romantic comedies out there. There are plenty of characters and the chemistry between the main characters is quite good. This series has some similarities with 'Special A' which is why it gets a spot on this list. Both series focus on romance and comedy. 'Special A' is perhaps more lighthearted than 'Lovely★Complex'. Both anime have complex characters. These shows contain female protagonists who are quite deterministic. 'Lovely★Complex' tries to focus mainly on the relationship between the main characters whereas 'Special A' shares a fair share of time on other couples too.
The main characters that the plot of 'Lovely★Complex' revolves around are Koizumi Risa and Ootani Atsushi. They do seem to have a nice chemistry but they look like an odd couple. While Koizumi is the tallest girl in the class Ootani is the shortest guy. They have been trying to find a suitable partner for themselves. But as luck would have it, their crushes fall in love with each other. To add to their misery, their homeroom teacher dubs them as a comedy duo and other people enjoy their arguments like they are sketches. These two odd individuals strive to find the right person for their life. But maybe the perfect person is right in front of them.
5. Kareshi Kanojo no Jijou (1998)
'Kareshi Kanojo no Jijou' is another entertaining romantic comedy. It showcases most situations you would find in any good romantic comedies. The characters are kind of likable and the animation is good enough. 'Kareshi Kanojo no Jijou' has some aspects in common with 'Special A'. Both deal with academically strong characters. In 'Kareshi Kanojo no Jijou', the girl is quite good at academics too. In both anime, the girl tries to get ahead of the guy.
Miyazawa Yukino, the female protagonist of the anime, is an intelligent girl. Along with intelligence, she seems to have an impossibly nice personality too. But the truth is far from it. All her goodness and kindness are just a strategy for her to get more admiration and love. Enter Arima Soichiro, a guy who bests her in everything. What's worse is that he finds out Yukino's secret and starts blackmailing her into helping him. Slowly, their relationship starts developing. Can it develop into something sweet and strong? Like love? If it does, will their love sustain the various problems that will come their way?
4. Nodame Cantabile (2007)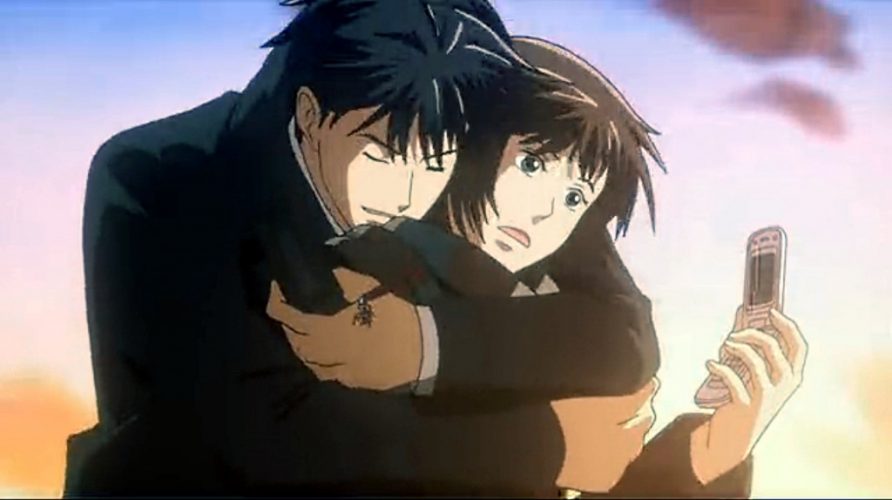 If you have not watched 'Nodame Cantabile', then it's not your fault. It is not a popular romantic comedy like many others on this list. But it is, without a doubt, one of the best romantic comedies of all time. Just watch it — you will be thoroughly entertained. The show is about musicians, so an obvious bonus is some good quality music. The show does share some similarities with 'Special A'. Both shows are romantic comedies and deal with characters who are quite good at what they do. Though they start off on the opposite side of the road, they end up collaborating perfectly.
Shinichi Chiaki, the male protagonist, is one of the best musicians in Japan. He is a perfectionist and is highly critical of his or others' works. He wants to be able to play among the best musicians in Europe but his fear of flying has kept him in Japan. Then he encounters Megumi Noda, who likes to be called Nodame. On the surface, she looks unkempt and clumsy but when she plays the piano, she awes everyone including Shinichi. This is a wonderful anime that still remains, for some weird reasons, criminally underrated.
Read More: Anime Like Freezing
3. Ouran Koukou Host Club (2006)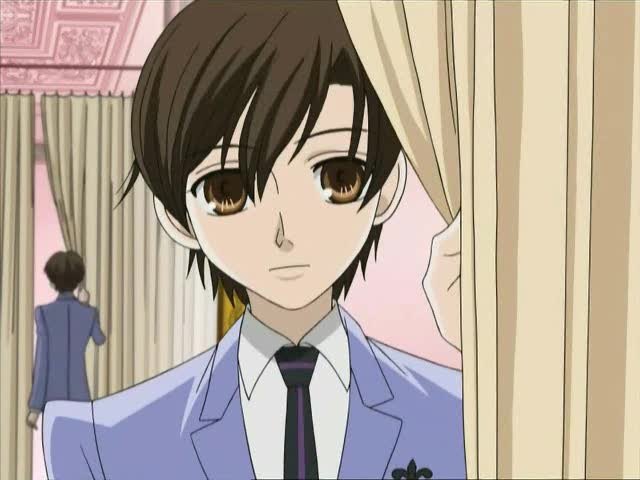 'Ouran Koukou Host Club' is again one of the most entertaining romantic comedies. It has a really nice premise, a well-constructed plot, and lots of entertaining characters. The series is really fun and has a total of 26 episodes, each of which has a runtime of around 23 minutes. The series is quite similar to 'Special A'. If you liked one, you will enjoy the other. Both the shows take place in a school, which is for a privileged group of students. Both the anime have their own perfect male character and a determined female character. The female characters in this anime are sort of clueless and the character designs are quite similar.
Ouran High School is a place for students who belong to upper-class families. So, students like Haruhi Fujioka, the female protagonist, who come from a common middle-class family are a rare sight. Haruhi is an intelligent and hardworking student. She gets a scholarship to study at this school. One day, while trying to find a room to study, she stumbles into a host club. Here, rich boys try to entertain the pretty girls of the school. Haruhi tries to leave but ends up breaking a vase worth 8 million yen. Now, to repay them, she becomes an errand boy for the club and thanks to her androgynous appearance and friendly attitude towards girl, she is promoted to a host. Haruhi now has to cross-dress and act as a host in the club.
Read More: Anime Like Campione
2. Kimi ni Todoke (2009)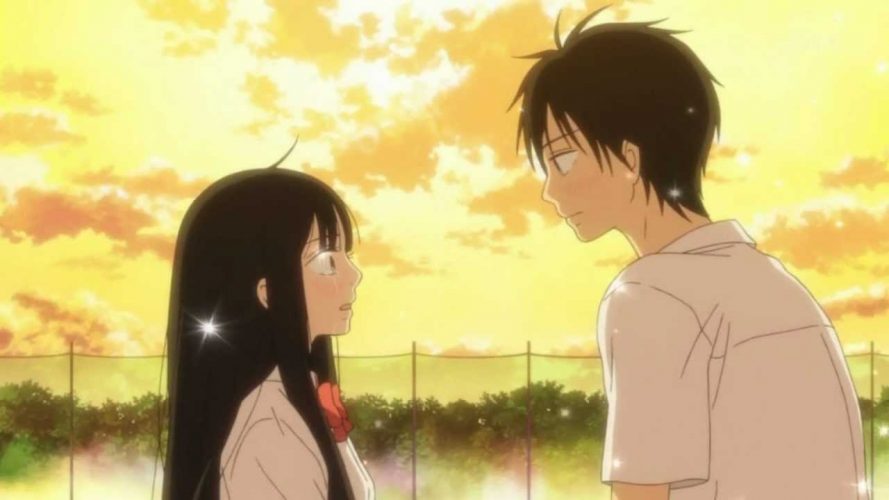 'Kimi ni Todoke' is another great romantic comedy. It has got some similarities with 'Special A'. Both shows are romantic comedies that are set in a high school. Both shows have male leads who are popular and somewhat naive and innocent female leads who take a bit of time to understand the feelings of the male leads. Kuronuma Sawako, the female protagonist of 'Kimi ni Todoke', is a nice girl. But due to her looks and demeanor, she has a bad rep at her school. Her peers call her Sadako in relation to her similarity with the ghost girl from 'The Ring'. But Sawako just wants a normal life and wants to make friends and if possible, delve into something more special. So, when Kazehaya Shouta, the most popular guy, starts talking to her, there is a hope for friendship or maybe something much more special.
Read More: Anime Like Gantz
1. Kaichou wa Maid-sama! (2010)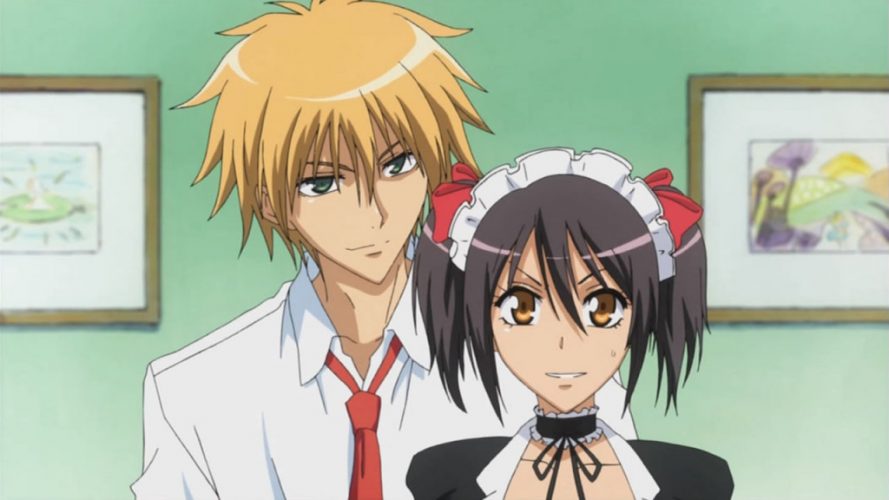 'Kaichou wa Maid-sama!' is one of the most popular romantic comedies out there in the anime world. It is what you call a romantic comedy done right. It is fun and contains enough romantic drama to tickle your heart. The characters are great and so is the plot. The series shares lots of similarities with 'Special A'. Both the series are romantic comedies. They involve characters who are quite great at everything and compete with each other. There are certain couples in 'Special A' who have their similarities with the couples in 'Kaichou wa Main-sama!'. They both are set in schools.
Misaki Ayuzawa is the student council president of Seika High School. His school recently turned co-ed from an all-boys school. Misaki believes that girls need to be protected from the multitude of unruly boys. She uses her mastery in Aikido techniques to keep the boys in fear. She has been aptly named the demon president by the boys. But the strong and intelligent Misaki has a secret. Due to her family's poor financial conditions, she has to work as a maid in a cafe – a fact that the most popular guy in the school, Takumi Usui, finds out. He has a couple of choices in his hand: he can destroy her reputation or use the secret to get closer to this amazing girl.
Read More: Anime Like Yosuga no Sora