'Campione' is an entertaining comedy anime. It has themes of fantasy and magic in it. It also has a harem plot and contains lots of pretty female characters who provide you with some memorable ecchi and fanservice moments. The series takes inspiration from Norse mythology and gives it a modern blend. If you have completed this anime and are looking for more titles that explore similar themes and ideas, then you have come to the right place. Here's the list of best anime similar to 'Campione' that are our recommendations. You can watch several of these anime like 'Campione' on Netflix, Crunchyroll or Hulu.
7. Sekirei (2008)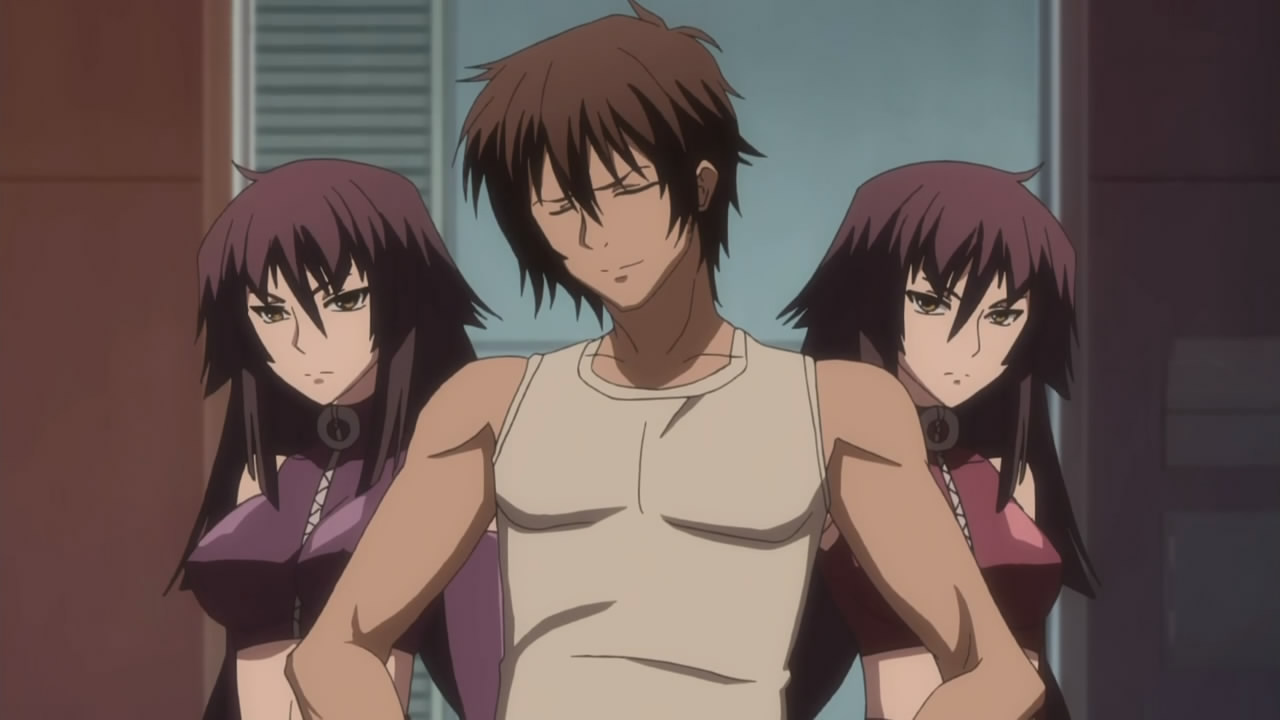 'Sekirei' is a popular ecchi, harem anime. If you like shows that have sexy female characters that provide you with lots of sexy and fanservice moments, then this one will fulfill your expectations. The show has a lot in common with 'Campione'. Both shows have male teenagers as their protagonists. They suddenly end up in a crisis and now have a bunch of responsibilities. Both anime have lots of sexy female characters who fall for the main guy.
Minato Sahashi is a struggling teenager. He isn't an idiot or a moron but still isn't able to pass the college entrance exam for the second time. People around him deem him a failure. But that is not true. He holds the ashikabi gene which is quite important for the Sekirei. The Sekirei are extra-terrestrial humanoids who come to Earth seeking humans having this special gene. They then form a bond with them. Musubi is a Sekirei. She finds Minato and kisses him to form a bond. Now, they are a pair and must participate in battle royales with other such pairs. But things are not going to be easy for them.
6. Ichiban Ushiro no Daimaou (2010)
'Ichiban Ushiro no Daimaou' is another popular harem king style anime. The series is funny and entertaining and has lots of action sequences. 'Ichiban Ushiro no Daimaou' has a lot in common with 'Campione'. For instance, both the series have a protagonist who suddenly knows that they are the demon king although they have no intentions of being so. Both shows have fantasy elements in them. They both contain a lot of sexy female characters who flock to the king giving the anime a harem plot. Both shows are ecchi and thus contain their fair share of fanservice moments.
Akuto Sai is a good person. He wants to change the world for better and thus joins the Constant Magic Academy. On the way, he meets a ninja, Junko Hattori, and befriends him. They both share similar ideologies and hope to make the world a better place. But things don't turn out so great as at the academy, Akuto learns that he is supposed to become the demon king. Junko leaves his company and people ostracize him. But still, there is a fair share of pretty ladies who show interest in Akuto. Who are they? Can Akuto prove that he is the one calling the shots and not his fate?
5. Aa! Megami-Sama! (2005)
'Aa! Megami-Sama!' is a romantic comedy with themes of magic and mythology. This series isn't really that popular but let me tell you that it is quite entertaining. It shares some similarities with 'Campione'. Both anime deal with mythological themes and contain beautiful female characters. So, if you like 'Campione', you should give this one a try. The difference between the shows is that here we don't have a powerful male protagonist.
Goddess help Hotline is a service for humans who want their wishes to be granted. Keiichi Morisato finds it the hard way that you should not joke with this stuff. He accidentally calls Goddess Belldandy and jokes that she should stay with him forever. Well, she ends up doing so. This results in him being kicked out of his all-male dormitory. They get a place to stay at a Buddhist temple where their relationship gets a chance to blossom. This is a highly entertaining romantic anime.
4. Love Hina (2000)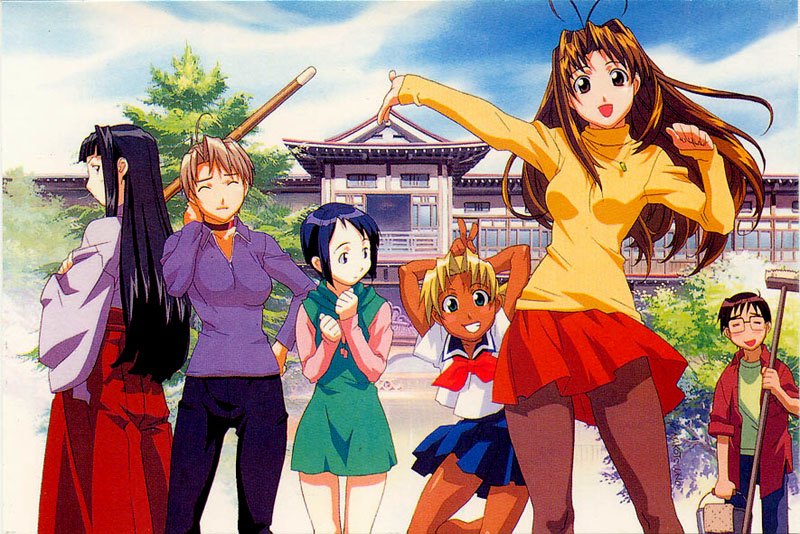 'Love Hina' is a fun comedy anime. If harem is what attracted you to 'Campione', then this one will also entertain you. Like 'Campione', 'Love Hina' has multiple sexy female characters who are at the center of many ecchi and fanservice moments. One similarity that the protagonist of 'Love Hina' shares with the protagonist of 'Campione' is that they are both awkward with women.
'Love Hina' does not have any fantasy or supernatural elements. It takes place in the real world with no magic. Keitaro Urashima promises a girl that they will study at Tokyo University together. But that does not happen since he ranks quite low in the National Practice Exams. He moves to Tokyo anyway, hoping to stay at his grandma's hotel while studying for the University. But it turns out that the hotel has been converted to an all-girls dormitory and Keitaro somehow ends up becoming the manager. Yes, now he gets to live with 5 hot girls providing ample potential for an ecchi, comedy anime. The series has a total of 24 episodes with each episode being 23 minutes in length.
Read More: Anime Like DanMachi
3. High School DxD (2012)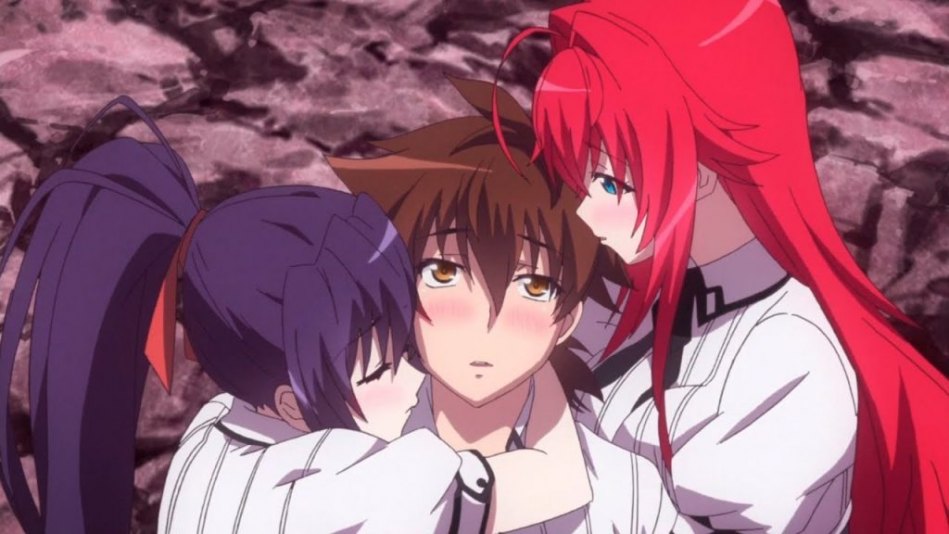 'High School DxD' is a really popular anime. It is present on many of my lists because the show is extremely entertaining. If you are a harem fan and enjoy lots of ecchi and fanservice moments in your anime, then this is a great anime for you. 'High School DxD' has a lot in common with 'Campione'. Both anime have strong female and male characters. The female characters are pretty sexy and there are lots of ecchi and fanservice moments. The show also deals with lots of action. It has a supernatural theme and revolves around angels and demons.
Issei Hyoudou is a normal teenager who is trying his best to cope up with his perverted nature. He likes peeping on girls with his friends. One day, a girl asks him out and he instantly agrees. But at the end of the date, the girl reveals herself to be a fallen angel and kills him. Thanks to the beautiful senior, Rias Gremory who also happens to be a top-class demon, he is reincarnated as a demon and her servant. Now, Issei must fit into his new demon lifestyle and train hard if he is to survive in this dangerous world.
Read More: Anime Like High School DxD
2. Hagure Yuusha no Aesthetica (2012)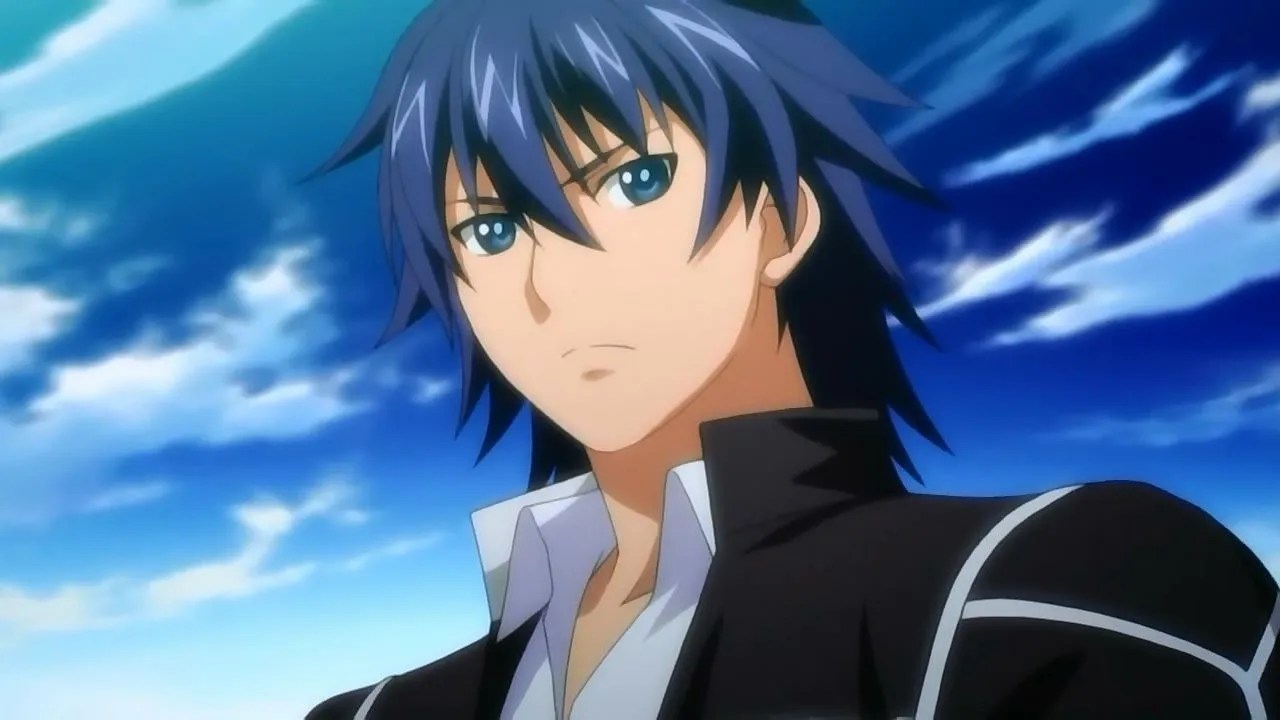 Many times in a harem anime we see a protagonist who is a wuss. But still gets a tonne of girls. This does not happen in 'Hagure Yuusha no Aesthetica'. Here the male protagonist is really strong and thus is able to get lots of girls to fall for him. This makes him quite similar to the male protagonist of 'Campione'. Both shows have some action and comedy and contain lots of sexy female characters. These two anime have enough ecchi and fanservice scenes to keep you busy looking.
Some thirty years ago, a few humans were selected to other worlds where they were summoned. But it seems like only half of them have been able to return. One of them is Akatsuki Ousawa. He was sent to Alayzard to defeat Dark Lord Garius. He is successful in doing so but unlike others who bring trinkets as souvenirs, Akatsuki brings the daughter of Garius, Miu. Now, of course, he cannot reveal her true identity, so she pretends to be his little sister (of course, she would). But things are going to become much more complex. As soon as they return, they are made to enroll in BABEL, which is an academy that trains people to effectively use the power they gained from the other worlds. Can Akatsuki and Miu keep their secret?
Read More: Anime Like Fushigi Yugi
1. Strike The Blood (2013)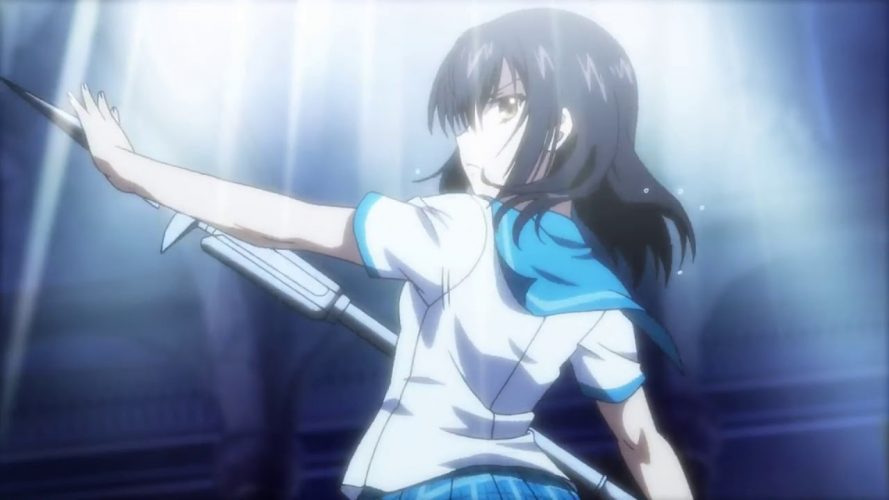 'Strike The Blood' is an action, fantasy anime with supernatural elements. If you like vampires in your anime, then 'Strike The Blood' might be entertaining. This anime has got a lot in common with 'Campione'. Both the shows have powerful male protagonists. They interact with multiple female characters who fall for them, giving the anime a harem plot. Also, there are lots of ecchi and fanservice moments to keep you happy.
Kojou Akatsuki is a normal high school kid who lives in the Demon District of Itogami island. But it seems like his peaceful life is over since a bizarre encounter leaves him with the abilities of a vampire. But he isn't just some normal vampire. It turns out that he is the Fourth Primogenitor, a legendary vampire. The Lion King Organization deems him a threat and sends a young sword-shaman Yukina Himeragi, who is to accompany him. If he really becomes a danger to the society, she has the orders to kill him. Now, the duo needs to stay together and help each other out if they are to protect this city from various threats.
Read More: Anime Like Infinite Stratos