'Freezing' is a popular action anime that explores a harem theme and has lots of ecchi, fanservice moments. Beautiful, sexy, and strong female characters are also a characteristic feature of the anime. The animation of the show is also pretty good. If you are looking for anime with similar characters or plots, then you must take a look at this compilation we've come up with. Here's the list of best anime similar to 'Freezing' that are our recommendations. You can watch several of these anime like 'Freezing' on Netflix, Crunchyroll or Hulu.
7. Claymore (2007)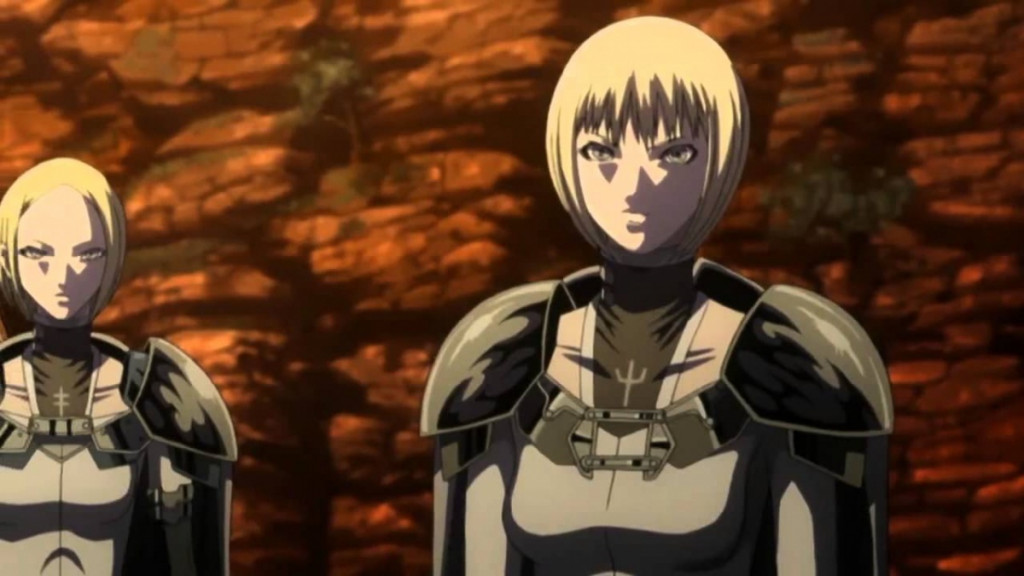 'Claymore' is a popular action anime with a strong female protagonist. If you are looking for a shounen anime with supernatural happenings and fantasy theme, then this might interest you. 'Claymore' has some similarities with 'Freezing'. In this anime too the main character is a genetically modified female who is capable of superhuman activities. Then we have a not-so-powerful male protagonist whom the strong female protagonist protects. But this show is not ecchi; so, if that's a deal breaker for you, check out the other entries.
In this anime, there are monsters known as Youma who feed on humans. One such Youma arrives at the village of Raki, the male protagonist of the anime. Soon, it starts causing havoc. Then arrives Clare who is a Claymore, a genetically modified half-human and half-Youma created for the sole purpose of exterminating these vile creatures. She kills the Youma but poor Raki's family is already dead and he is being shunned by his village. So, he decides to tag along with Clare. As they begin their adventure together, we get an idea about the organization of Claymore as Clare reaches closer to the one Youma she has sworn vengeance upon.
6. Hagure Yuusha no Aesthetica (2012)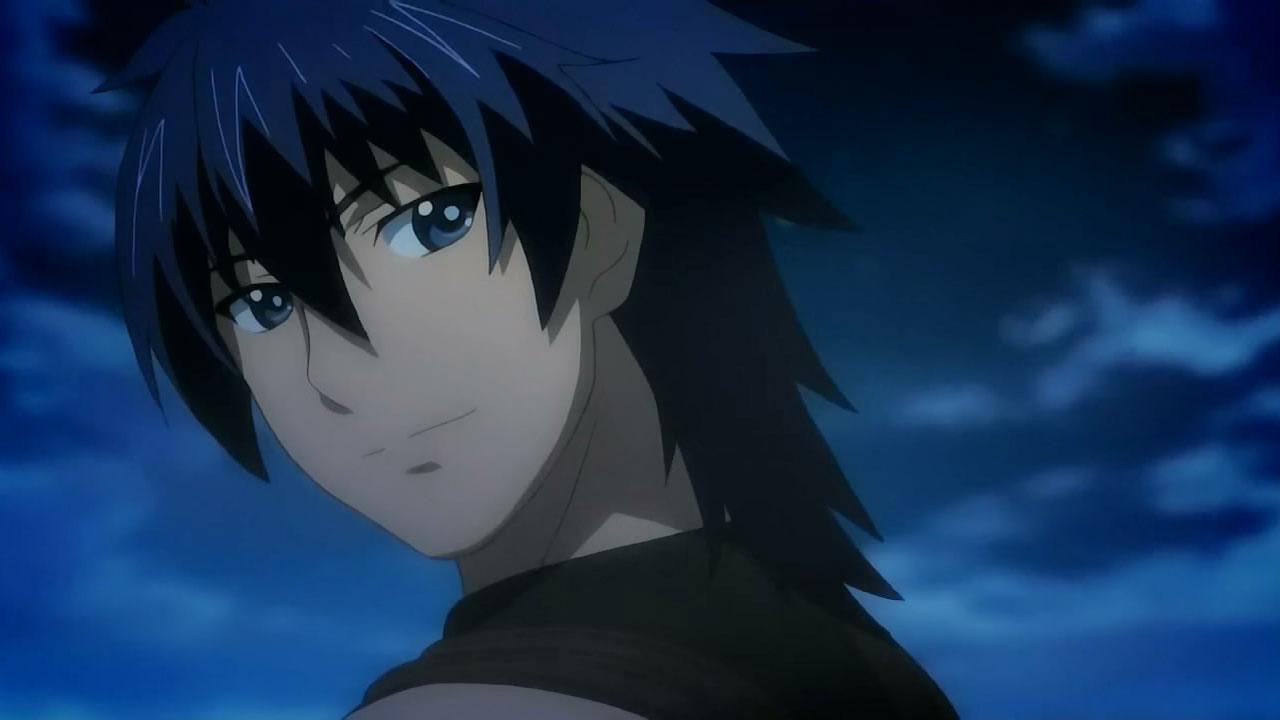 'Hagure Yuusha no Aesthetica' is an action, adventure anime with fantasy elements. The show contains ecchi and fanservice moments, so if you are into that stuff, then you should definitely give this one a shot. The show makes the use of various fantasy weapons and contains lots of action scenes. 'Hagure Yuusha no Aesthetica' has some similarities with 'Freezing' too. Both the shows are action anime and have lots of ecchi moments to keep fans happy and excited. They both take place in a school setting which has a ranking system. Both series contain an array of weapons that can materialize at the hands of the users.
Thirty years ago, some people were selected to travel to other worlds. But only half of them were able to return. Akatsuki Ousawa was one of those people. He was sent to the world of Alayzard with the mission to defeat Dark Lord Garius. He is successful in his mission and returns. Many people who were successful brought back certain trinkets as souvenirs. Akatsuki, on the other hand, ended up bringing the daughter of the Dark Lord. Now she, Miu, is posing as his long lost sister. But things aren't going to calm down for them. As soon as Akatsuki returns, he and Miu are forced to join BABEL where they will need to train in order to master their powers. Can they keep their secret?
5. Infinite Stratos (2011)
'Infinite Stratos' is another action anime with a great number of beautiful female characters. This show is for people who want anime similar to that of 'Freezing' but also have a love for the mecha theme. The animation is really good and the show has lots of characters. To spice up the action scenes, we have lots of ecchi and fanservice moments. Like 'Freezing', we have some really powerful female characters who are quite badass on the battlefields. Then we have a male character who suddenly falls in the midst of these pretty ladies and slowly a harem plot develops.
'Infinite Stratos' deals with the use of powerful exoskeletons named as Infinite Stratos. These powerful weapons have been made by Japan. They are so powerful that their use in a battle or as a military weapon has been banned by the signing of a treaty. But still training young women as Infinite Stratos does take place. Women are the only ones who are able to sync with the machinery but turns out, there is a guy who has the same ability. Ichika Orimura, a 15 year old teenager, has this ability and thus is forced to enroll in the Infinite Stratos academy where his sister Chifuya is a homeroom teacher and is also sort of a legend. The anime documents Ichika's and other students' lives at the academy.
4. Ikkitousen (2003)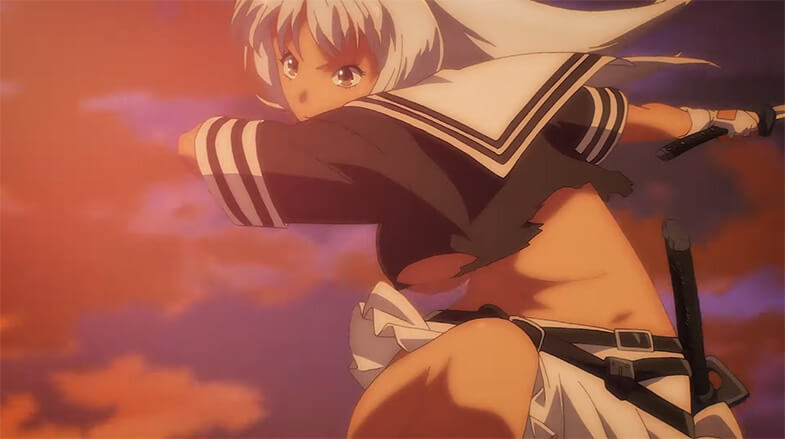 'Ikkitousen' is a fun anime for the right kind of viewers. If you love lots of action among sexy female characters and ecchi, fanservice moments and don't care much about the plot, then this one can be really entertaining. Like 'Freezing' this anime has a plethora of sexy female characters who are strong and can really kick some ass.
The show takes place in a high school setting specifically in the Kanto region of Japan. It deals with seven schools who are locked in a turf war. These schools harbor powerful fighters who are constantly at odds with each other. A select few among them own sacred beads which give them the powers of great warriors who fought during the Three Kingdoms Era of Chinese history. Enter Hakufu Sonsaku, who on the surface is a normal dim-witted girl. But she is one of the most powerful fighters and is rumored to hold the sacred bead connected to Sun Ce, one of the greatest warriors. Hakufu is here to fulfill her mother's wish to unite the seven schools and crush all obstacles, but it is not going to be an easy task.
Read More: Anime Like Yuri on Ice
3. Maken-Ki! (2011)
'Maken-Ki!' is a martial arts anime with lots of action, ecchi, and fanservice moments. It has a lot in common with 'Freezing'. Both shows have lots of sexy female characters who are pretty strong. They keep on fighting till their clothes are completely torn apart, which is a staple thing in 'Freezing'. 'Maken-Ki!' is also a harem anime, so if you are into such stuff, then do check it out. Plot-wise, the anime is not sound though: Takeru Ohyama is the male protagonist of this anime. He is in his teenage years and is a pervert. It seems like things will work out for him as he enrolls in a school which just turned co-ed. But the school is completely different from what he had imagined. The students have items known as Maken allowing them to wield magical powers. Can Takeru find his own Maken while dealing with all sorts of girl-related problems?
Read More: Anime Like Classrooom of the Elite
2. Sekirei (2008)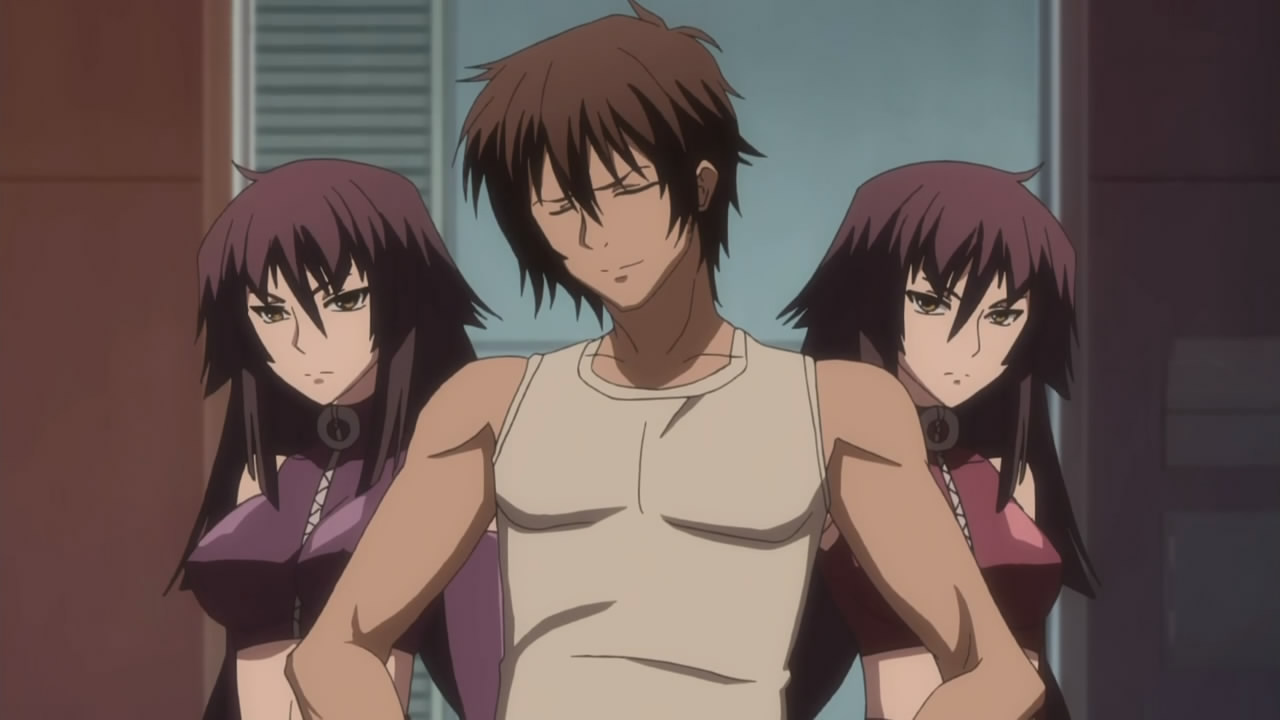 'Sekirei' is a popular harem, ecchi anime which has strong female characters and lots of action. It has a lot in common with 'Freezing'. Both the shows have strong and sexy female characters as their main selling points. These female characters require a male partner to fight. While in 'Freezing' we have the Pandoras, in 'Sekirei' we have Sekirei and in place of male limiters, we have males with ashikabi genes. Minato Shashi is deemed a failure by everyone as he fails his entrance examination for the second time. But he is still a brilliant teenager. Sekirei are extraterrestrial humanoids who come to Earth looking for humans who have the ashikabi genes. Musubi is a Sekirei in search of a partner. She finds Minato and kisses him to form a contract. Now, the pair must participate in a battle royale with other such pairs. But this is going to be far more dangerous than what it seemed at first.
Read More: Anime Like Sekirei
1. High School DxD (2012)
'High School DxD' is undoubtedly one of the most popular harem and fanservice anime. The show has a decent enough plot to keep you hooked and has lots of supernatural elements to it too. The animation is pretty decent and overall, the show is quite visually appealing. There are four seasons of this anime, so if you want to get hooked on to a show that is quite long, then this might be a good choice. 'High School DxD' is quite similar to 'Freezing': both shows have pretty well-endowed and powerful female characters; both anime have ample fanservice and ecchi scenes and lots of skills that went into designing the boob physics. In both anime, we have a male character with whom many of the pretty females fall in love, giving a nice touch of harem.
'High School DxD' revolves around angels, demons, and exorcists. Issei Hyoudou is a high school student. He is a pervert and wants to have a girlfriend, so when a girl asks him out, he instantly agrees. The girl later turns out to be a fallen angel and kills Hyoudou. Thanks to a senior by the name of Rias Gremory, who is also a top-class devil, he is resurrected as a demon and as her servant. Now, Issei needs to adjust to this new lifestyle and train hard to become stronger as this dark world is not so forgiving.
Read More: Anime Like High School DxD