'Code Geass' is about Lelouch V. Britannia, who masquerades as Zero after gaining a mysterious power in order to save elevens and avenge his own father. What starts out as a heroic act soon becomes a drama of self-centeredness and hunger for power. 'Code Geass' received massive praise for its depiction of politics and Mecha. It has two-story arcs, namely R1 and R2, each having 25 episodes. With that said, here's the list of best anime similar to 'Code Geass' that are our recommendations. You can watch several of these anime like 'Code Geass' on Netflix, Crunchyroll or Hulu.
15. Mobile Suit Gundam SEED (2002)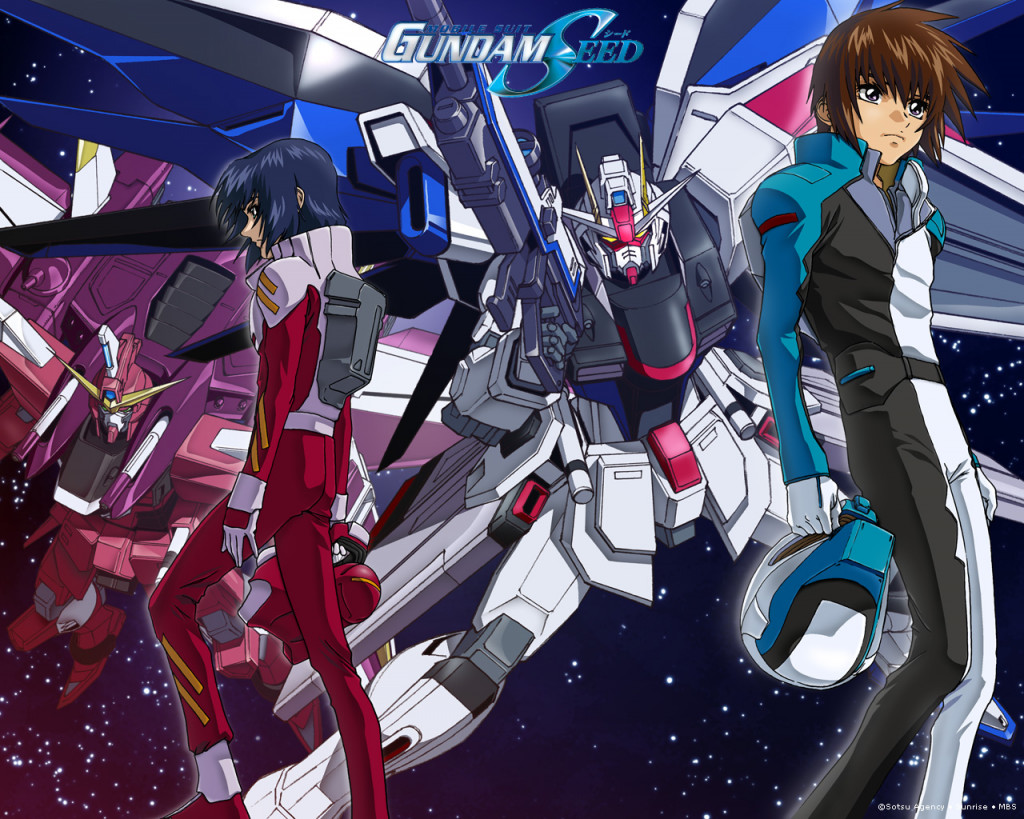 'Mobile Suit Gundam Seed' has some similarity with 'Code Geass'. Both are mecha anime and have plenty of action. Also, the story basically boils down to one main character, who becomes a participant in a big war. In this anime, too, there is a rivalry between two friends who end up being on opposite sides. The anime takes place in C.E. 71. There is an ongoing war between the Naturals (OMNI) and the Coordinators (ZAFT). Zaft decides to hijack the mobile suits that have been developed for Earth Alliance in the planet of Heliopolis. They attack the planet and are able to hijack four out of the five suits. Kira Yamato is a student in a technical college in Heliopolis. He falls into a dire situation where he needs to pilot the remaining mobile suit to save his friends. He then encounters his childhood friend Athrun Zala and is shocked to learn that the latter is a ZAFT soldier. Now, Kira must join the Earth Alliance and pilot the mobile suit to protect the people he cares for even though he is saddened by the recent revelation.
14. Charlotte (2015)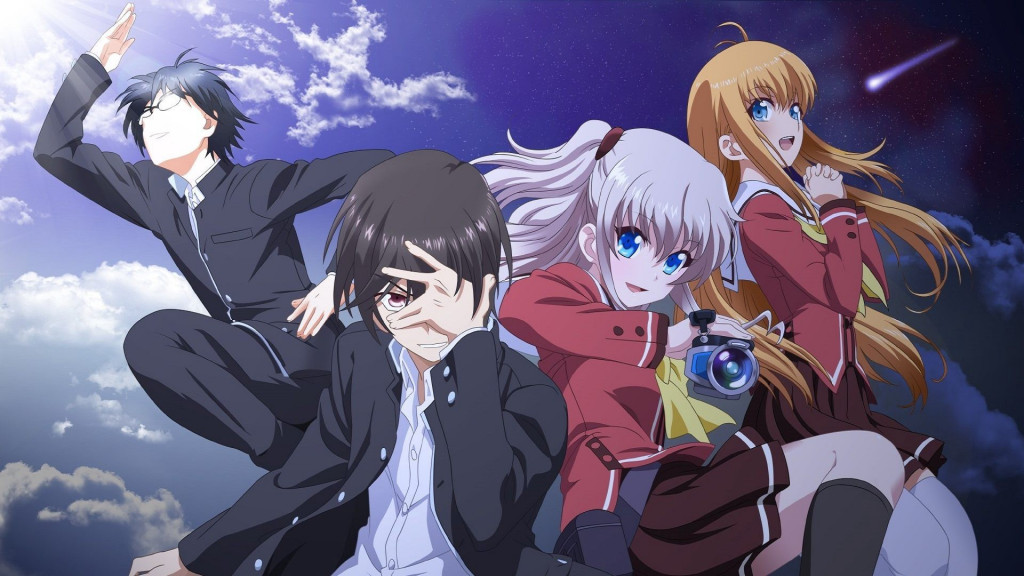 'Charlotte' gets on this list because of the special powers the main characters have like in 'Code Geass'. Also, there is a bit of psychological thrill in the anime. If you like the anime 'Clannad' and 'Angel Beat', then you might enjoy this one too since it is created by the same author, Jun Maeda. The anime has a total of 3 episodes with each episode being around 24 minutes in length. Yuu Otosaka might seem normal to most people but he actually has a supernatural ability. He is able to get into the minds of people and control them for five seconds at a time. He, of course, uses it for personal gains and has been gaining good grades because of it. This allows him to be able to join a prestigious high school.
Nao Tomori is a mysterious girl. She catches Yuu using his powers and forces him and his sister to join the Hoshinoumi Academy, which is a school for students having supernatural abilities. Nao is the head of the student council of the school. The work of the council is to track down students who abuse their powers. Yuu hesitantly joins the council and now faces a formidable challenge. As the series progresses, he learns the truth behind his own powers.
13. Tengen Toppa Gurren Lagann (2007)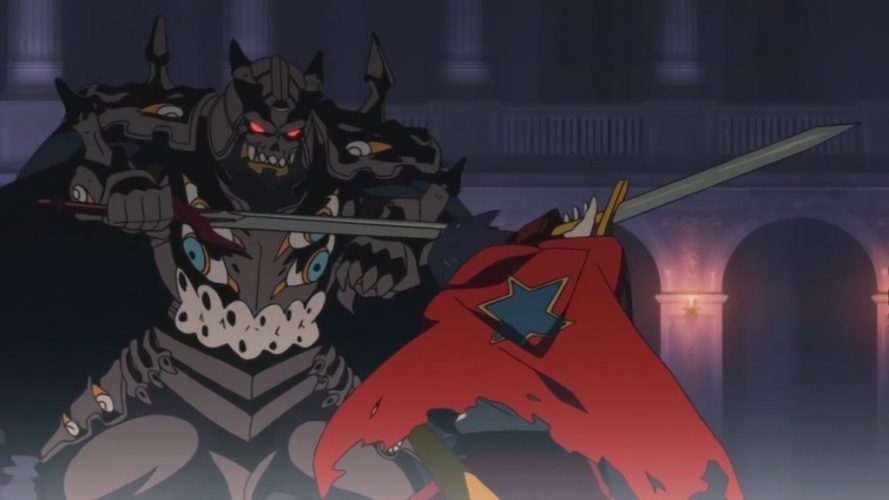 If mecha anime are your thing, then 'Tengen Toppa Gurren Lagann' is one of the best in the genre. It is really interesting and will entertain you a lot. The action and adventure that the anime contains are really amazing. It takes place in a time when the surface of Earth has become uninhabitable and humans now live in underground villages. It has been so long that the stories about the surface are nothing more than legends.
Simon and Kamina live in one of the underground villages. They love exploring and have adventurous spirits. The duo wants to explore the surface of Earth. One day, during their routing excavating they stumble upon an ancient piece of weaponry — a mecha, the dub Lagann. Soon after, they are overwhelmed by a surprise attack from the surface but thanks to their discovery and a girl by the name of Yoko Littner, who has massive guns (no pun intended), they are able to fend off the attack. Now, the sky is in full view and the trio are all set to start their journey of exploring the surface of Earth. The anime has a total of 27 episodes with each episode being 24 minutes in length.
12. Psycho-Pass (2012)
If you love psychological anime, then going for 'Psycho-Pass' is a great choice. The series also has the main characters doing things that sort of fall under the gray area, making it hard for you to decide whether they are doing the right thing or not, just like the things that Lelouch sometimes does in 'Code Geass: Hangyaku no Lelouch'. The anime has a total of 22 episodes with each episode being 23 minutes in length.
'Psycho-Pass' takes place in the 22nd century when the justice system has become quite technologically advanced in preventing crime. They use an artificial system they call the Sybil System, which evaluates a person's 'Psycho-Pass' and judges whether the person is a latent criminal or not. If a person turns out to be a latent criminal, then the inspectors will have to track and neutralize them either by arresting or by eliminating them. Thus, anyone with even the slightest ill-will has a chance to fall under the radar of the Sybil System. Then there are enforcers, who are basically latent criminals meant to do the dirty works for the inspectors. Akane Tsunemori is a young inspector who is new on the job. She starts to work alongside enforcer Shinya Kougami and learns that the Sybil System is not as perfect as people are led to believe. As the series progresses, she finds herself questioning what justice is and whether a system should be given the task of upholding it when it might already be corrupt.
Read More: Anime Like Naruto
11. One Outs (2008)
'One Outs' is on this list because of the same reason as the previous entry. This is again a psychological anime where the main character needs to apply various psychological tactics to get the result he desires. This anime combines the psychology involved in gambling with a baseball-like sport. One Outs is a sport similar to baseball but has one batter and a pitcher. Toua Tokuchi is a professional player of this sport. But even after being a sportsman, he has the heart and makings of a gambler, which enables him to psychologically manipulate the game to tilt in his direction even after having a normal pitch speed of 134 Kmph. This has resulted in him in winning around 499 matches. Hiromichi Kojima is a veteran slugger who wants Toua to play in his team Saikyou Saitama Lycaons. But the owner of the team does not like the idea. So, Toua pitches a lucrative deal in which if he gets an out, he will earn 5 million Yen but with every run he gives, he will lose 50 million Yen.
10. Guilty Crown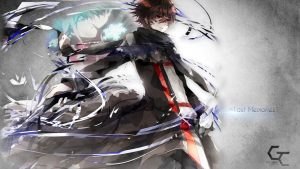 In 2029, 17-year-old Ohma Shu obtains a power called "Ability of King." It enables him to extract "voids" from other people. Soon, he finds himself in conflict with a multinational corporation called GHQ, which controls Japan post the tragic incident "Lost Christmas" and a resistance organization called Funeral Parlor, which aims to restore Japan's independence from GHQ.
9. Kakumeiki Valvrave