Hosted by Camila Queiroz and Klebber Toledo, Netflix's 'Love is Blind: Brazil,' AKA 'Casamento às Cegas: Brasil,' is a Brazilian dating series that features several couples who have gotten engaged without seeing their future spouses. Based on the emotional connections formed in the show's special pods, the stories of the featured betrothed pairs are far from simple and certainly make for entertaining television. One such captivating couple from season 3 of the reality series is Bianca Sessa and Jarbas Andrade, whose sweet and heartwarming start allowed people across the globe to root for them. But is the couple still going strong? Well, we are here to explore the possibilities and share what we know about the same!
Bianca and Jarbas' Love is Blind: Brazil Journey
Entering the Netflix dating series, Bianca was hopeful about finding love and wanted to be someone who would appreciate her for herself and would not be solely focused on her appearance or disability. She shared in the show how she has met people who would give her backhanded compliments by appreciating her looks but putting her down for her weight. Hence, Bianca felt that the show was perfect for her to form an emotional connection with someone without any physical attributes distracting from her confident and beautiful self.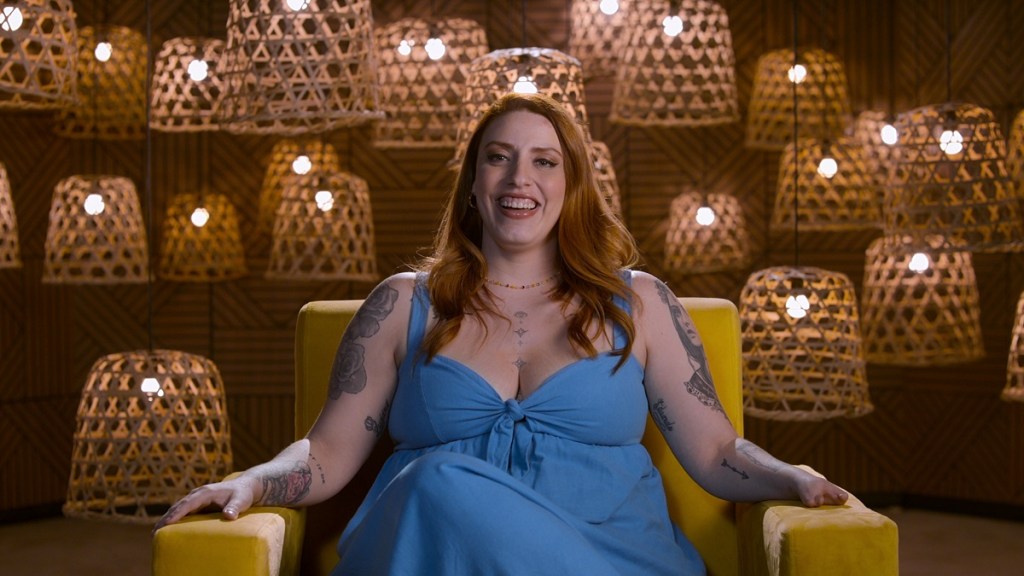 For Jarbas, things were quite similar as he wanted a woman who would match his personality and be happy to accommodate his unconventional family dynamic. While on the show, he and Bianca quickly bonded over their status as single parents. Jarbas shared that his daughter was not biologically his, but he had kept up his paternal role in her life even though he broke up with his child's mother. This dedication to commitment touched Bianca. As the two got closer, she confessed that she felt she might not be precisely what Jarbas may have dreamt of, but he rejected such an idea, focusing solely on their strong bond.
Knowing that Bianca was the one for him, Jarbas ended up proposing to her, something that she was more than happy to accept. Following the happy occasion, it was time for them to meet. Unsure of how Jarbas would react, Bianca was highly nervous. However, all her worries were swept by the exuberance shown by her fiance, who once again went on his knee to once again ask the fateful question.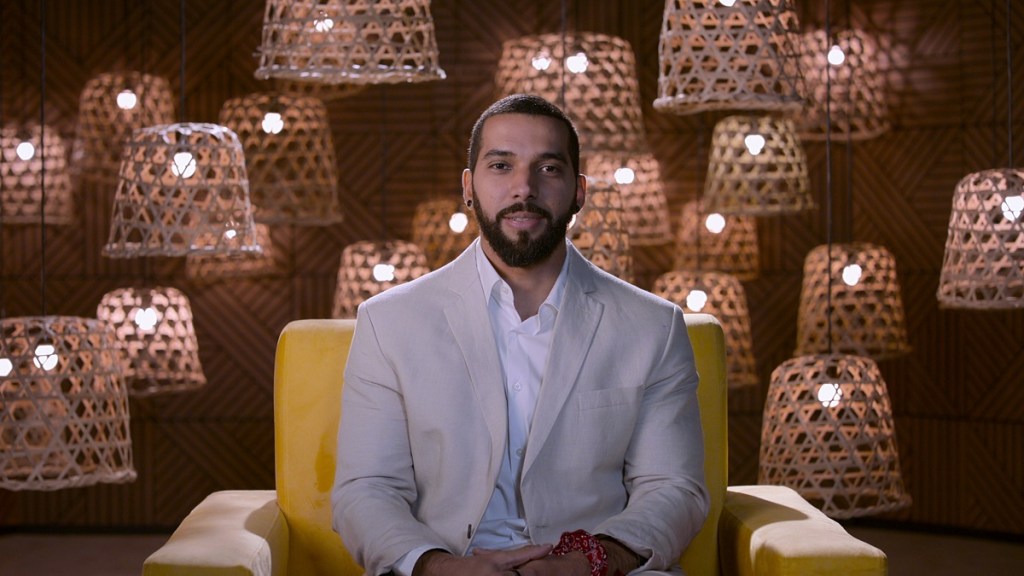 Shortly afterward, Bianca and Jarbas were sent to Papi Beach in Rio Grande do Norte, Brazil, where they spent quality time together. Their pairing also received much appreciation from their co-stars, and they continued to grow closer. Jarbas even took Bianac to visit the nearby town as he had been there before and wanted his fiancee to experience the local attractions. After this, the couple returned to the real world and started planning their upcoming wedding.
For Bianca and Jarbas, the time spent together in the real world went quite smoothly, with them easily impressing each other's loved ones. The former was also able to bond with her partner's little daughter and got along well with Jarbas' ex. The only major hiccup between the two was on the day of their dress fittings when Bianca returned home to find Jarbas heavily inebriated, and the ensuing argument made her question everything she knew about her fiance. However, the very next day, Jarbas apologized profusely to Bianca and admitted that he was at fault for not giving her due attention on such a special day.
Are Bianca and Jarbas Still Together?
Given their heartwarming journey in the initial phase of the Netflix marriage experiment, the positive outcome of Bianca and Jarbas' wedding made many of their fans extremely happy. Their easy dynamic and affection for each other give us hope that they have stayed strong despite the rough patches in their journey and are still happily married. The effortless manner in which they meshed with each other's social circle and were able to sort out their disagreements certainly makes us believe in the possible continuation of this relationship. Additionally, the recent posts that Jarbas has shared of them in each other's company indeed indicate a positive update.
Bianca is a proud mother to her son Klaus and likes to spend quality time with him as much as possible. Since January 2019, she has been a Nutritionist for Restaurante Bom Prato, an establishment in Santos, São Paulo, Brazil. Meanwhile, Jarbas works as a Clerk for Sesc and is based in Guarulhos, São Paulo. He also has his line of children's clothing called Fabrico Fofura and likes to write. On top of it, the reality TV star likes to spend time with his daughter.
Read More: Are Maria and Menandro From Love is Blind: Brazil Still Together?