Netflix's 'Love Is Blind: Brazil,' AKA 'Casamento às Cegas: Brasil,' is a Brazilian dating series that follows the general concept of the beloved 'Love is Blind' franchise. Featuring numerous people who are eager to find their life partners, the reality show has become quite a phenomenon, making the cast members celebrities in their own right. Consider season 3's Maria Carolina Caporusso and Menandro Rosa, whose story was full of ups and downs, making them fan favorites. If you are curious about the couple's current romantic status, worry not because we are here to explore the same!
Maria and Menandro's Love is Blind: Brazil Journey
During the very first round of blind dates, Maria formed a connection with two different men, Menandro and Valmir Reis. In fact, she was initially more attracted to the latter, given their various similarities and Valmir's seemingly amicable nature. However, her connection with Menandro was of a different nature, making Maria wonder who she should focus her attention on. Meanwhile, Menandro seemed solely focused on Maria.
After Maria talked to the other female participants, she realized that Valmir might not be as genuine as she thought. She had initially thought their connection was one of a kind, but learning that his conversations with almost every girl had been quite similar irked Maria. In the men's area, Valmir learned about Menandro's intention toward Maria and made it clear that he was not ready to back down.
It was not long before Maria fell even more for Menandro and was especially appreciative of his love for his daughter, though she wanted to make sure that his relationship with his child's mother would never affect Maria and Menandro's bond. Maria made it clear to Valmir that she did not think that their connection was as deep as she had once thought, making Valmir heavily upset and angry. Knowing that Maria was undoubtedly the one for him, Menandro wasted almost no time in proposing to her with a heartfelt confession, moving Maria to tears.
Maria and Menandro met for the first time after getting engaged and were happy about their partner's appearance. They then traveled to Papi Beach in Rio Grande do Norte, Brazil, where they only continued to grow closer to each other. Their pairing received much love from their fellow cast members, with people stating that they looked good together. This was also the first time Maria met Valmir, the latter having gotten engaged to Karen Bacic.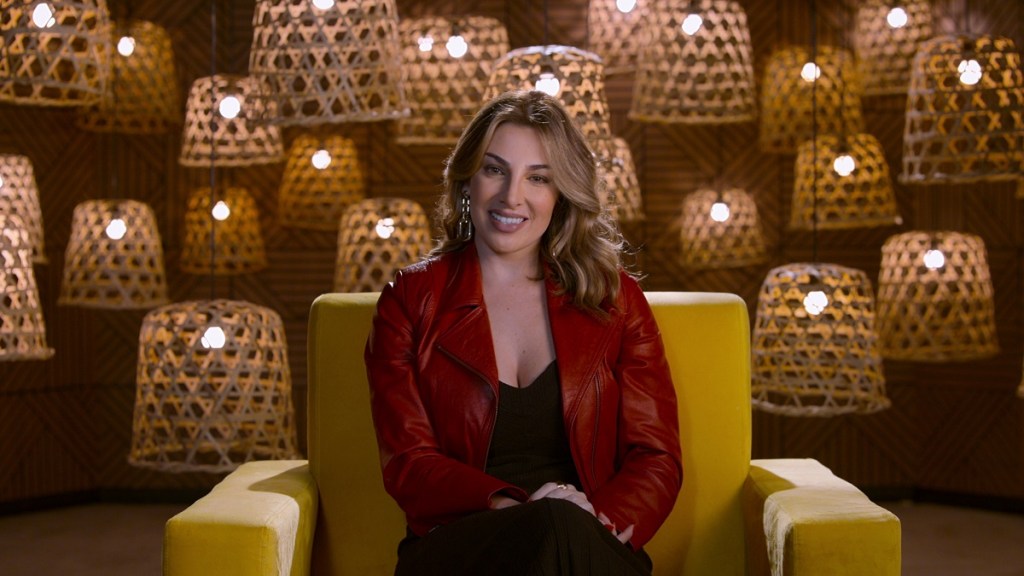 Upon returning to the real world, Maria and Menandro seemed to have forged a strong bond and got along very well. While Menandro's family seemed happy about the engagement, with Maria even getting close to Menandro's daughter, the bride-to-be's family expressed concerns about how she got betrothed, with her mother especially concerned about apparent changes in her daughter's behavior. During Daniel's birthday party, many of the girls started joking about Menandro being shorter than them, with he himself joining the laughter. However, Maria did not appreciate Karen stating that her meeting Menandro during the post-engagement reveal would have been disappointing if they had gotten engaged. Combined with Valmir's apparent ogling of her, Maria felt that it might be best if she distanced herself from the two.
When the time came for dress fittings, Maria's mother had very emotional reactions to every other bride-to-be. However, she did not shed any tears for her own daughter, leaving Maria extremely hurt. The reality TV star felt that this was a result of the co-dependency between them and that her mother was not ready to see her daughter leave her nest. The argument between the two women developed to a certain degree before they met up and resolved their issues.
Not long before they were set to get married, all the couples came together for a game of Truth and Dare. It was not long before Maria started calling Menandro deceptive, stating that she had given him even the username of the guy she had hooked up with, while Menandro had not shared many details, making her feel like he was hiding something. As others tried to calm Maria down, she shared that another contestant from the show, Bárbara Santos, had started following him on social media and that he had followed her back.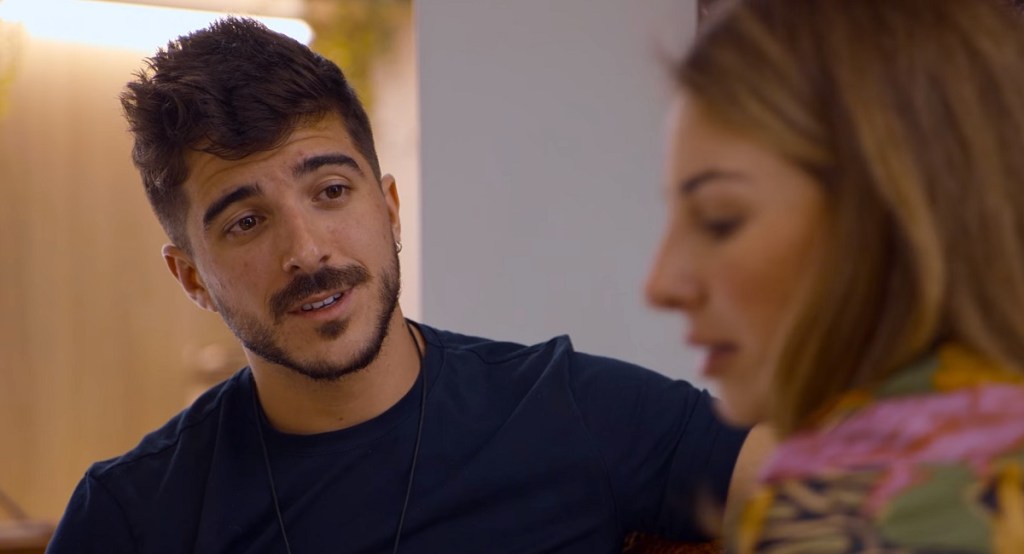 The public argument made Menandro extremely upset, while Maria remained firm on her point. When the two returned home, Menandro asked Maria why she had called him deceptive,s rating that the only reason he had followed Barabra was out of respect as she was another contestant from the reality show. However, Maria was not satisfied with the argument, making her fiance angrier as he claimed that she should have said something sooner, preferably when he had first shared the news with her.
As Maria and Menandro continued to argue, the former ended up calling her partner a hypocrite, angering him as he stormed out. The conversation continued for a long time, but the two ultimately were able to move past the issue. However, that did not mean that Maria was able to treat Barbara most politely when the latter made an appearance at the bachelorette party, something that the people present at the event were quick to note.
Are Maria and Menandro Still Together?
Despite their ups and downs, Maria and Menandro were more than happy to get married to each other when the time came for them to say "yes." As of writing, they have not shared any updates regarding the same. The pair's conversations were often frank and allowed for smooth communication between them, which certainly bodes well for their dynamic, and we are hopeful that their marriage is still going strong.
Presently, Maria is the CEO of Maria Carolina Atelier, a brand of handmade products that offers a variety of options to its customers. Additionally, she seems to be working as an Intern for the Sectional Attorney of Brazil's Federal Treasury. On the other hand, Menandro is a shop owner based in São Paulo, Brazil. He enjoys spending time with his young daughter, Helena, as much as possible and often posts pictures of her on his social media.
Read More: Are Ágata and Renan From Love is Blind: Brazil Still Together?