Netflix's 'Too Hot to Handle' has kept its audience hooked throughout the years with its one-of-a-kind concept, entertaining cast, and twists and turns only a few might expect. The fifth season of the dating reality show was certainly no different, with a whole new set of participants who are surrounded by temptations but have to resist giving into those desires as they are not allowed to do anything. For a couple like Elys Hutchinson and Alex Snell, the journey was far from easy, with a start that was as dramatic as one can imagine. Naturally, people are curious if the two are still together, and we are here to explore the same!
Elys and Alex's Too Hot to Handle Journey
Both Elys and Alex were attracted to each other after stepping foot into a super yacht that was used to maintain the initial illusion of the fake reality show called 'Love Overboard.' However, Elys was also interested in Hunter LoNigro, who reciprocated her interest. In order to ensure that he was not left behind in the dust, Alex approached her with a set of hydrating drinks way before Hunter and tried to flirt, though he was not entirely successful in the latter. Despite this, Elys did remain interested in Alex and laughed with him.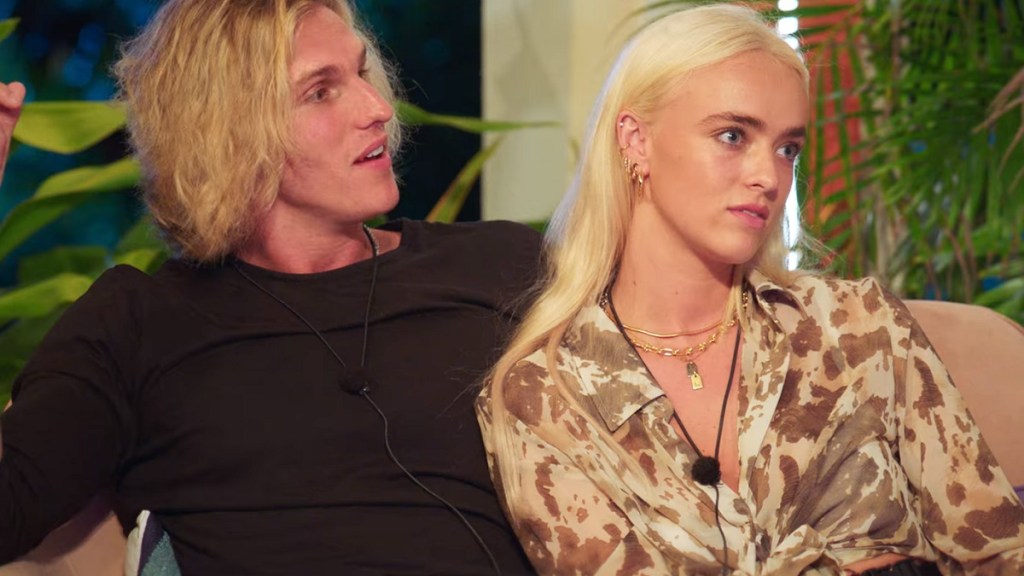 However, when Hunter learned that Elys and Alex had not kissed, he decided to make the best of the situation by approaching her in the hot tub. Though the conversation between the two was the smoothest, they did end up kissing. Later on, after the contestants learned that they were actually on 'Too Hot to Handle,' Elys decided to sleep in the same bed as Hunter, which confused Alex. On their first night in the show, Elys and Hunter shared another kiss, breaking the rules. The next day, they spent some time at the beach, and while the conversation, again, was not flowing, they ended up kissing once more.
Though Alex remained interested in Elys, he decided to focus on Megan Thompson after coming to the conclusion that Elys and Hunter were happy together. His resolve became stronger after he learned about the multiple kisses that the two had shared. What he did not know was that Elys was having second thoughts and was growing jealous of Alex paying attention to Megan. Realizing her dilemma, Lana decided to send Elys and Hunter on a date.
While Elys and Hunter were on their date, Lana decided to intervene and asked the former to make a definite decision between Alex and Hunter. Elys ended up choosing Alex, which upset Hunter, but he decided to step back and let them continue their date. Within the house, Alex was informed about the decision that Elys had made and was asked to choose between her and Megan. He also agreed to go on a date with Elys. The development upset both Hunter and Megan, especially when the new couple decided to start sharing a bed.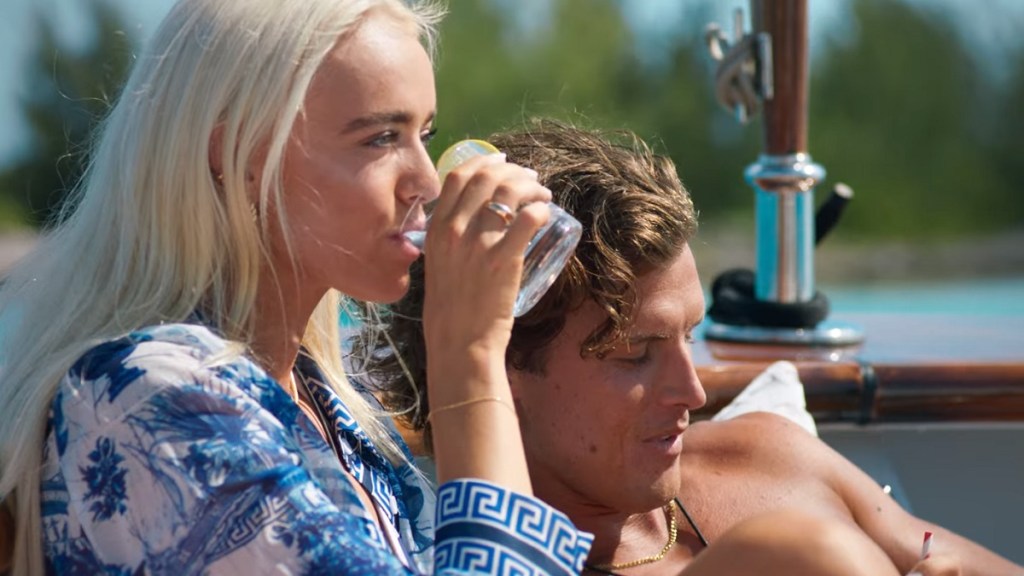 After they got together, Elys and Alex started to grow closer and were even given watches along with the rest of the cast members in hopes that they would find a strong romantic connection. However, after Christine Obanor and Louis Russell's loss and subsequent earnings of $48,000, the two ended up kissing for 12 minutes while in bed. While the kiss was singular, Lana stated that it would be considered equivalent to 6 kisses after taking into account the average timespan of kisses on the show.
Additionally, Lana told Elys and Alex that they had 12 hours to prove that their connection was genuine by getting a green light on their watches. Though the two were unsure just how to go about it, Elys decided to simply be honest following one of the workshops about putting her trust in men. The frank conversation between them during their date allowed Elys and Alex to stay in the show, which made them and their castmates extremely happy.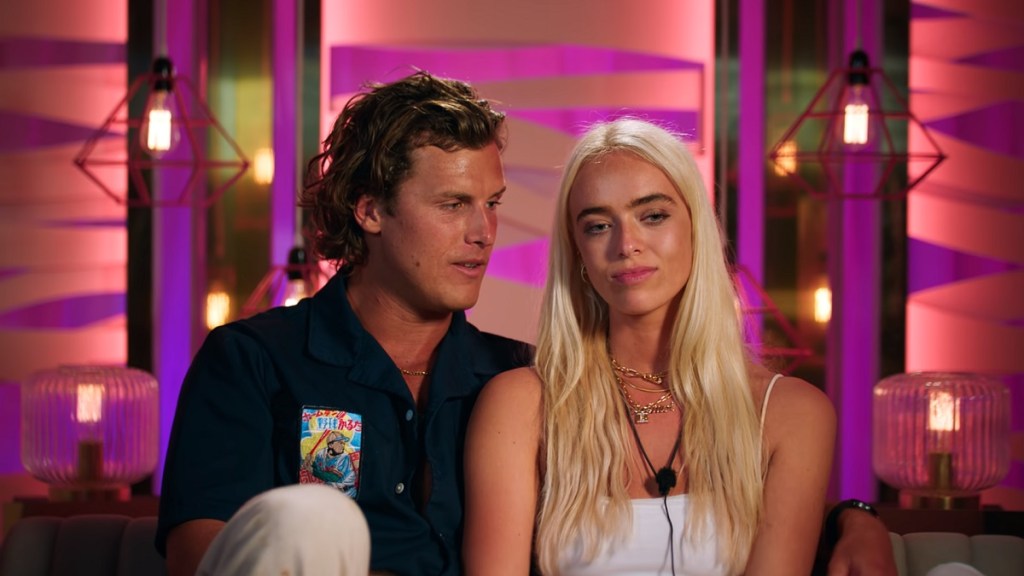 Even Elys' date with the new arrival Bryce Saltmarsh did not tempt her to break things off with Alex. However, after an eye-opening workshop, Alex started to wonder about the future of his connection with his on-screen partner. Claiming that he was a "wanderer," he could not help but think that he might have to either give up traveling or Elys. Noticing his changed behavior, Elys talked to him during their date on a boat and reassured him that she herself was a travel enthusiast, which helped Alex open up to the idea of actually traveling with Elys at his side. This was likely why he agreed to be her boyfriend when Elys asked the question.
Despite the grand gesture of commitment, Alex still seemed to be having some doubts. Hence, Lana asked him if he would like to leave the show alone with $25,000 or stay with Elys but give up his chance to be the one to win the prize money. Ultimately, Alex decided to stay and was informed that he was actually not out of the running for the money. As the finale approached, Alex realized that he was in love with Elys. Hence, not long after she was declared the winner, Alex decided to confess his feelings and was glad when Elys said "I love you" back to him.
Are Elys and Alex Still Together?
Having gotten together after many trials and tribulations, Elys and Alex were easily able to gain a massive fan following, who are naturally excited to see if the two are still together. The two certainly had their fair share of scares when it came to the strength of their relationship and their time on the show, but they weathered it all in each other's company. As of writing, neither of them shared any updates regarding their status as a couple.
While Elys and Alex do not seem to be interacting with each other on social media, they do seem to be on friendly terms with other cast members and have been happily promoting the show. Additionally, they do follow each other on Instagram, which leads us to believe that the two reality TV stars are at least on amicable terms, if not still together. The fact that they confessed to being in love with each other in the season finale has only boosted our belief that Elys and Alex might still be dating. Nevertheless, we wish them the best for their futures and hope that their dreams come true soon.
Read More: Are Isaac and Yazmin From Too Hot to Handle Together?