Netflix's 'My Unorthodox Life' is a nine-part reality series revolving around Julia Haart, who moved from residing in a conservative Jewish community to becoming a fashion mogul. Delving into Julia's private and professional experiences, this show highlights how she balances raising four kids while expanding on her position as the CEO of modeling and talent agency, Elite World Group. However, one of the most captivating factors in the show is her relationship with Silvio Scaglia Haart, so let's find out more about them and their loving bond, shall we?
Julia and Silvio Scaglia Haart's Relationship Journey
When Julia Haart, born Talia Leibov, elected to leave her orthodox society in Monsey, New York, in search of a better life, she never thought she would find a man and get married again. Yet, almost two years later, when she was operating her namesake shoe brand and starting to partner with La Perla, she met Italian media and tech entrepreneur Silvio Scaglia, and her entire viewpoint changed. Getting inspired by his confidence, enthusiasm, and work ethic, Julia worked harder, leading to enormous success in their relationship and her chosen profession.
Silvio calls Julia "my love," and she refers to him as her soulmate. Thus, it's evident that their involvement is not just out of ease or mutual benefit but one that is loaded with trust, respect, and affection. Whenever they're inquired about their partner by friends, family, or journalists, they can only sing praises about the other's tenacity, intelligence, and orientation. Their love seems boundless, especially as they're each other's support system through everything. Julia even orders herself to "channel your inner Silvio" whenever she gets too nervous.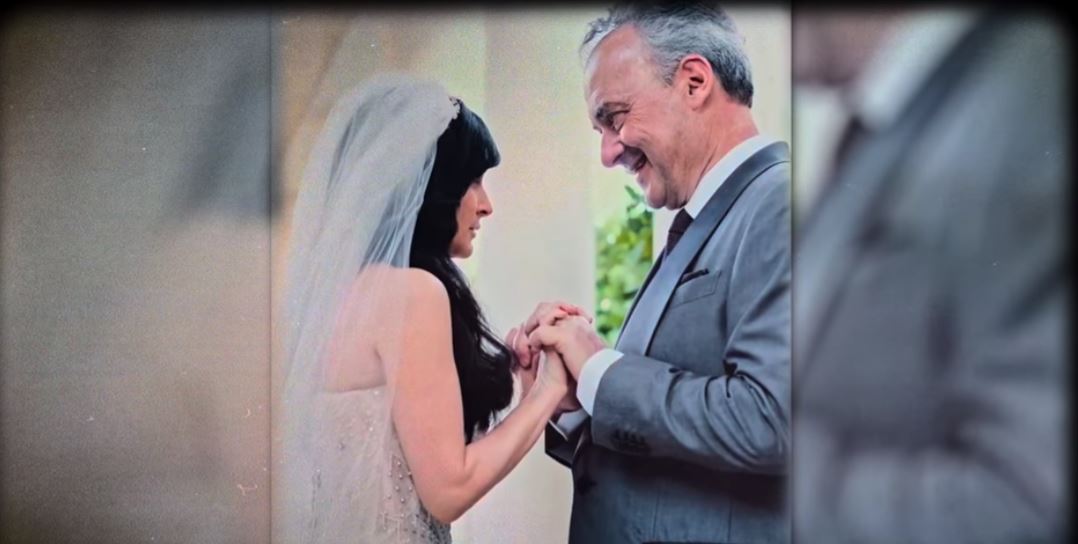 With all that in mind, the best present Silvio ever gave Julia was when they got married, and he stated that he'd be taking his wife's last name instead of it being the other way around. It would mark their freedom and stability within one another, he affirmed. Of course, like any relationship, Silvio and Julia have had their problems, particularly when their career comes in the way, but they have managed to make it work. Compromises and providing quality time when you can't give quantity is the motto they appear to live by. The adorable couple's marriage is everything to them.
Are Julia and Silvio Scaglia Haart Still Married?
Yes, they are! Julia and Silvio Scaglia Haart are still together and stronger than ever. Back in 2010, the latter had purchased Elite World Group, so his union with Julia eventually gave her a significant role in the firm, under her husband's mother company, Freedom Holding. But this doesn't diminish her own job and accomplishments in any way. As Julia said to Forbes, "People will say, 'What's the big deal? She just married a rich guy'…It's ridiculous to say that a woman needs a man behind her to find success. I work hard. A woman can be independent and financially successful on her own."
As for how we're sure they're still married, their social media platforms are proof enough. Although they don't show off their relationship online often, their celebration posts for birthdays and anniversaries make their feelings apparent. Plus, even Julia's children have shared a few snapshots that reveal they've recently spent some time together during family vacations. In one of his Instagram uploads, Silvio wrote for Julia, "You are a Force of Nature, and everyday I feel lucky to witness how special you are. I am in awe of you, my love." Julia once penned, "You are my best friend, my hero, my inspiration, and my lover. I love you with all my heart and soul!"
Read More: Where Are Julia Haart's Children Now?