Hosted by Ingrid Guimarães, Amazon Prime's 'Written in the Stars,' AKA 'Match nas Estrelas,' is a Brazilian reality show focused on the concepts of astrology and romance. With each cast member getting a chance to meet with four different suitors, it is inevitable that they will connect with at least one of them. However, for Leila Françathere were two different individuals with whom she chose to be with, given how well she connected with each of them. This has left people to wonder if the three are still together or if they have separated, and we are here to explore the same.
Leila França, Ana Sprot, and Jonathan Silva's Written in the Stars Journey
In the Amazon Prime dating show, Leo Leila França's date with Ana Sprot (Pisces) was nothing if not a huge success. The latter immediately fell in love with the former's creative side, confessing that people good at art often tended to steal her heart without even trying. The fact that Leila sported so many tattoos also seemed to attract Ana to her. As the two started to relax, there did seem to be a point where it looked like Leila might not be very happy with Ana's casual attitude towards monogamy.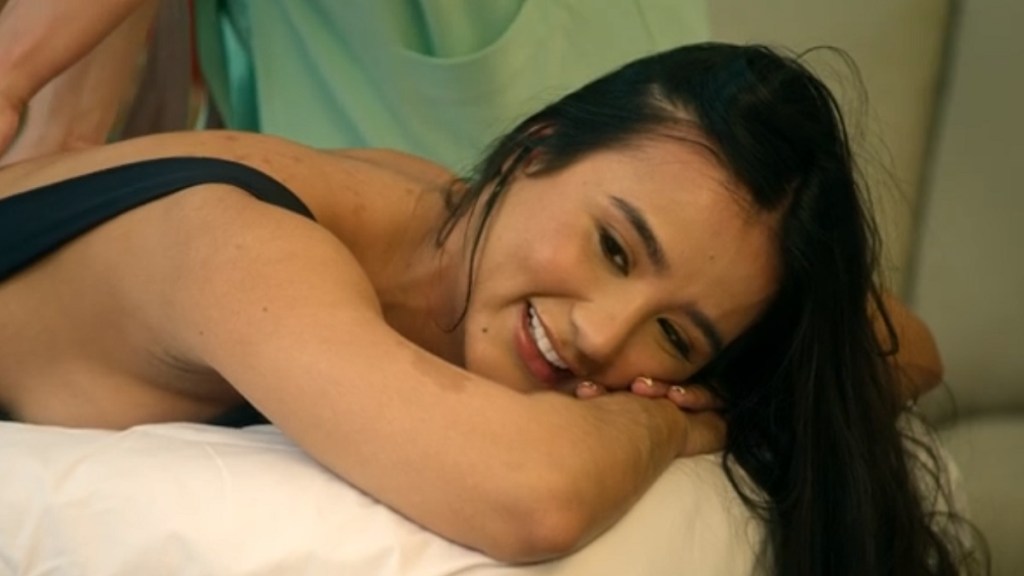 However, as the day winded down, Leila and Ana only continued to grow closer. They easily talked about their romantic and sexual preferences and were undoubtedly open about their expectations of each other. The kiss that they ultimately did share in the pool was one that solidified their physical chemistry. That said, Leila also connected well with Jonathan Silva (Sagittarius), one of her other possible suitors.
During her date with Jonathan, Leila was open about how she lived her life and was excited to find that Jonathan also enjoyed partying. Not long afterward, they two moved places and started playing a drinking game called Two Truths and a Lie, which allowed them to get to know each other well. While departing, Leila confessed that she would like to meet with Jonathan again and gave him a brief kiss on the lips. This certainly seemed like a lukewarm end to the day, but then Leila returned back and claimed another kiss, which cemented that she was certainly interested in her bond with Jonathan.
With such notable dates, Leila was faced with the tough choice of picking a partner. She initially eliminated Deborah Crespo, feeling that their connection was more like a friendship than a romantic one. Following the synastry session with astrologist Papisa, Vagner Prazeres was also out of the race to win Leila's heart. The reality TV star was then told that her compatibility with Ana and Jonathan was 75% and 85%, respectively. Torn about whom to choose, Leila declared that she wanted to be in a throuple with both of them, something that Ana and Jonathan did seem to be on board with.
Leila, Ana, and Jonathan Are Keeping Their Romantic Status Private
As of writing, Leila França, Ana Sprot, and Jonathan Silva have not shared any updates about their bond with the public. While Leila continues to follow the other two on Instagram, Ana and Jonathan do not follow each other. That said, the two still follow Leila on the social media platform. Given that two of the three people involved in the throuple were strangers before Leila proposed the arrangement, it is possible that they may have stopped dating soon afterward.
While both Leila and Ana are more than open about their life on social media, it does not look like they are involved in a serious relationship with anyone else at the moment. On the other hand, Jonathan prefers to keep the details of his personal life private. That said, given how happily the two women have been promoting the show, it seems like they continue to cherish their time on the show. We wish everyone involved the best in their lives and hope that they have a wonderful future ahead.
Read More: Are Camila Miranda and Marcelo Zarantonelli From Written in the Stars Still Together?