Netflix's 'Down for Love' is a dating reality show set in New Zealand. The series follows the stories of various individuals with Down Syndrome who are eager to find love and start a relationship. While some of them did not have much success with this quest, people like Leisel Shepherd and Brayden Pettigrew certainly seemed glad that they found each other. Their heartwarming time together on the show brought much joy to the viewers. Naturally, people are curious about whether the two are still together, and we are here to explore the same!
Leisel and Brayden's Down for Love Journey
Excited to potentially meet her love match, Leisel Shepherd was quite excited to go on her blind date, and her expectations certainly seemed to have been fulfilled after she got to meet Brayden Pettigrew. Both of them enjoyed a day of playing mini-golf and certainly felt a spark that kept them wanting more. Towards the end of their date, Leisel and Brayden could not help but gush over each other's looks and personalities.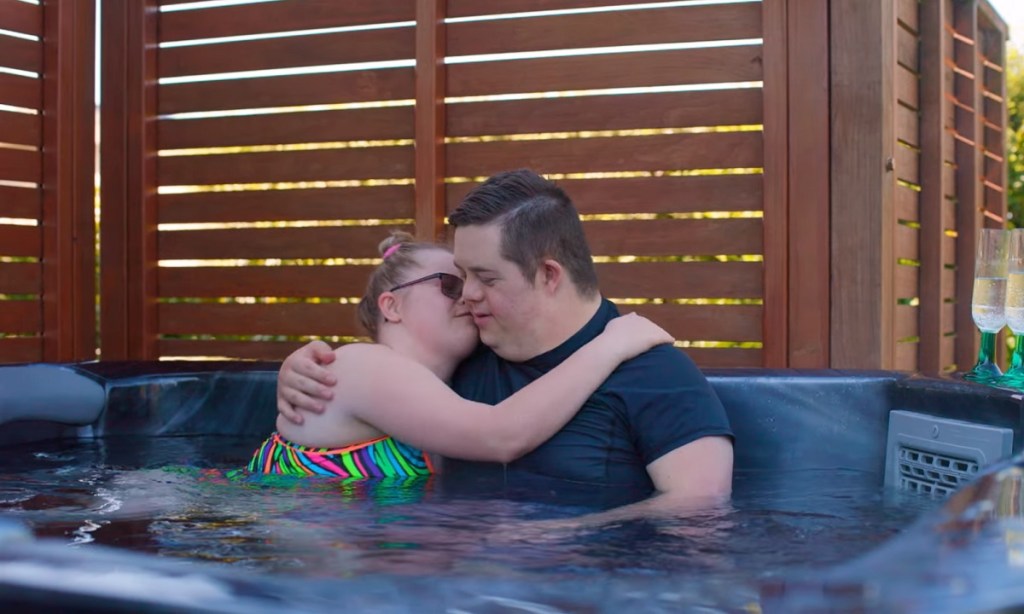 Leisel and Brayden's second date took place at a pottery place where they got to make their own clay creations, something they immensely enjoyed. The chemistry that they had developed during their first meeting grew stronger, and the two seemed to fall even more in love with each other. During their third date at the beach, Leisel invited Brayden over to her house to spend some time in the spa tub that she loved so much. While spending quality time together in the spa tub, Brayden decided to be open about his feelings and asked Leisel to be his girlfriend, which was met with enthusiastic approval from her. This also led them to share their first kiss, which they certainly seemed happy about.
Eight months after having gotten together, Leisel and Brayden were going as strong as ever, with the latter even becoming a part of his girlfriend's skincare business, starting a product line dedicated to men. It was at this point that they went to meet sexuality educator Carolyn O'Neil, who helped them understand what it might entail to be physically intimate and how communication was key to building a good relationship.
Happier than ever, Leisel and Brayden started to plan their first sleepover. Indeed, the two went out to natural hot springs to celebrate the latter's 21st birthday, after which they shared a sleeping space. After blowing on the candles of his birthday cake, the birthday boy revealed that he had wished to one day marry Leisel, which certainly made her feel giddy with joy.
Are Leisel and Brayden Still Together?
As of writing, Leisel and Brayden do seem to be together and happier than ever. The former is quite active on social media, and she actively uses the platform to promote her business. She often posts pictures of herself alongside her boyfriend, who is apparently still involved in Leisel's business and is always happy to hype up his girlfriend. The woman in question also has a Facebook page and YouTube channel called Leisel's Life, where she shares updates about things happening in her life. We wish both Leisel and Brayden the best in life and hope that their happy relationship continues to remain joyful.
Read More: Are Carlos and Aelinor From Down for Love Still Together?