'Love Allways' is a Paramount+ series that revolves around the quest of a pansexual bachelorette to find her partner. The first season of the dating reality show was centered around Lexi Paloma, whose romantic interest in men and women meant that people of both genders could try to gain her attention. Ultimately, Joshua "Josh" Cureton won her heart as Lexi chose him as her partner out of all the participants. But are the two still in a relationship? Well, let's explore together and find the answers!
Lexi and Josh's Love Allways Journey
On the very first night that Lexi and Josh talked with each other, she felt that there was perhaps something special between them. This meant he got a right swipe on the first night she could do so. After Josh's team, under the guidance of Spicy Mari, won the first group date, the connection between him and Lexi grew. Their continued closeness and interaction meant he was again swiped right during the third elimination round.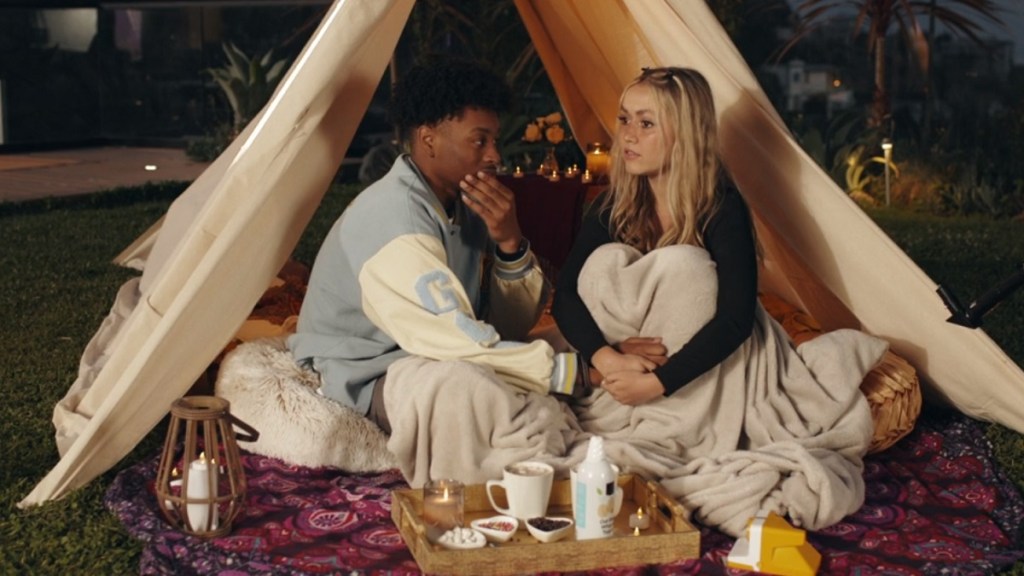 Lexi felt that her connection with Josh was perhaps one of a kind as the season progressed. Meanwhile, he gave it his all to win the competition and, in turn, her heart. After his team won the third challenge, Josh got the opportunity to go on his first one-on-one date with Lexi, where he took the time to truly open up, leading the two to share a kiss. He also interacted with her more after his team won the fifth challenge, and they went on a group date.
As things within the house continued to get complicated, Josh never hesitated to share his input with Lexi, though this led some people to think he was giving the bachelorette the wrong information. One of the most heartwarming moments between the pair occurred after the last task when he won another date and decided to surprise his potential partner by calling up her date. Though Lexi also seemed to favor Cyprien Boustiha, she ultimately picked Josh as her partner.
Are Lexi and Josh Still Together?
As of writing, neither Lexi nor Josh have shared any updates regarding their relationship. Since it was revealed that she had chosen him as her partner, owing to their apparent chemistry and connection, fans have been dying to know if they continue to be with each other. While neither party seems to be interacting on social media, they follow each other on Instagram, which has bolstered the faith of their fans when it comes to their status as a couple.
Presently, Lexi is thriving as an artist with over 217K Instagram followers, while Josh has an even more impressive number of more than 374K. Despite their silence regarding their romantic lives, both seem to be quite happy about being a part of the Paramount+ series and have promoted it well. This might mean that they continue to hold fond memories of the whole experience. Whether or not they are still together, we hope they can fulfill all of their dreams, be it in their personal lives or professional paths.
Read More: Jasmine Cervantes: Where is Love Allways Finalist Now?