In the Paramount+ series 'Love Allways,' viewers are introduced to several cast members whose time in the show is nothing short of memorable. Season 1's Jasmine Cervantes is undoubtedly one such person, as her attempts to woo bachelorette Lexi Paloma made her a fan favorite. Due to her earnestness and dedication, she became one of the finalists of the dating reality show's first installment. Naturally, people are curious about what Jasmine is up to these days, and we are here to explore the same!
Jasmine Cervantes' Love Allways Journey
Entering the Paramount+ show, Jasmine decided she wanted to be a part of Spicy Mari's team as she gave it her all to woo the season's bachelorette, who turned out to be Lexi Paloma. While the two did have a great first conversation during the speed dates, it was during the first group date that Lexi became highly intrigued by Jasmine. Since Spicy Mari's team had won the first group challenge, they were allowed to take the bachelorette on a group date, which allowed her to get to know Jasmine better and swipe her right during the subsequent elimination round.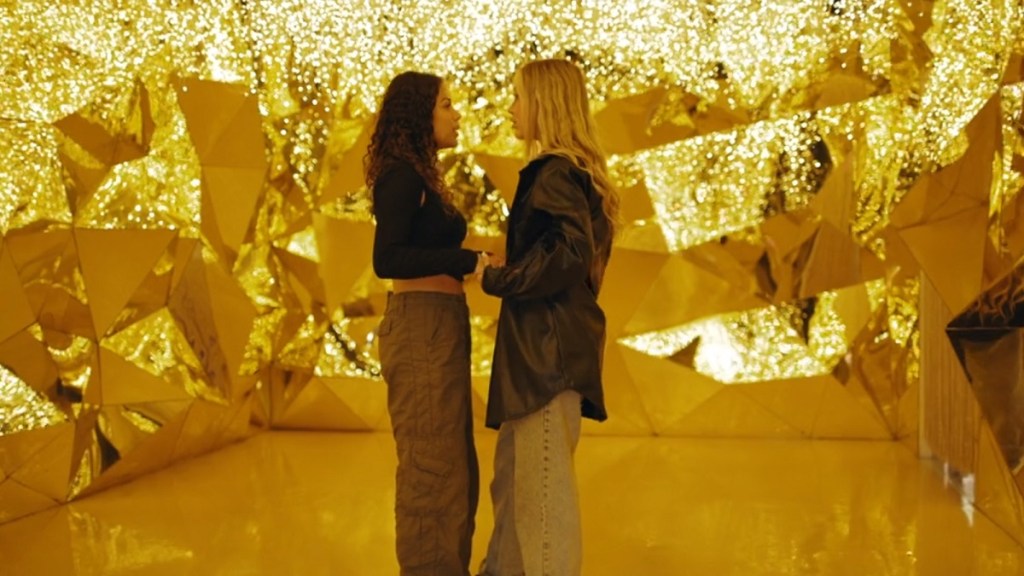 As the show progressed, Spicy Mari's team kept losing members, and by the fifth episode, Jasmine and Joshua Cureton were the only two members left in the group. That said, both developed strong connections with Lexi, giving them an advantage in the competition. While Jasmine's approach to dating apparently did not involve many physical flirtations, she did agree to try them out on her coach's suggestion. Meanwhile, she and Joshua had also grown closer and developed a platonic bond. Due to Spicy Mari having fewer people, every group date they won allowed Jasmine to interact with Lexi much more.
Jasmine and Joshua seemed at odds briefly after she had told others that he had a plan to eliminate his competition. Nevertheless, the two soon sorted it out and remained at each other's sides. Given Jasmine's strong bond with Lexi, not many were surprised that she was among the final three. Yet, the latter admitted she did not feel as much of a spark with her as with other finalists, Cyprien Boustiha and Joshua, something she had also stated earlier. For these reasons, Jasmine was unmatched in the third position.
Where is Jasmine Cervantes Now?
As of writing, Jasmine seems to be doing well in her life. Though disappointed about not winning the show, the reality TV star has moved past the defeat and now cherishes the bonds she created via the Paramount+ series. Based in Los Angeles, California, Jasmine enjoys her life to the fullest and is on amicable terms with many cast members. Seemingly single, she appears to enjoy beaches and is not someone to say no to a well-deserved vacation. We wish Jasmine the best and hope her personal and professional goals are soon achieved.