Set in New Zealand, Netflix's 'Down for Love' is a dating reality show focused on the love lives of its cast members with Down Syndrome. Trying to navigate the world of romance is far from easy, but once you find the person for you, letting the chance go is far from easy. This certainly was the case for Lily Harper and Clayton, whose story has captivated the hearts of many. If you are curious whether the couple is still together, get ready to explore it all with us.
Lily and Clayton's Down for Love Journey
Based in Palmerston North, New Zealand, Lily Harper was seen in 'Down for Love' at 32. A talented actor, she was pretty happy with her life but did want someone to love her and whom she could love in return. Hence, Lily was quite excited to go on her first blind date with Alex Johnsen, whose creative inclinations certainly endeared him to her. Together, the two had their first date at the famous Wētā Workshop, where they indulged in their love for the 'Lord of the Rings' franchise and even showcased their on-point Gollum impressions.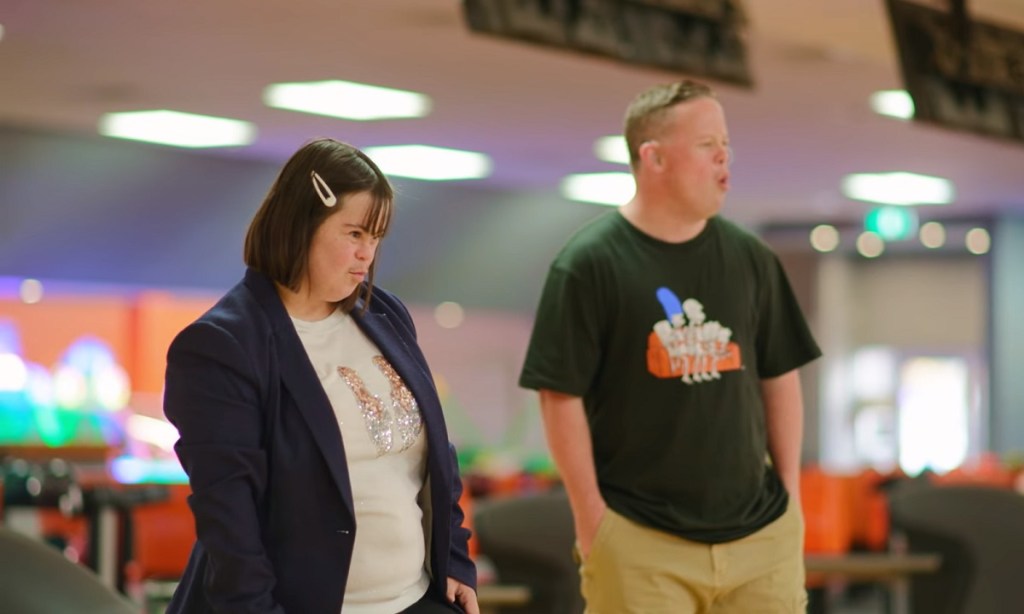 However, Lily and Alex decided they were better off as friends, with the former stating she wanted to see what else was out there. With high hopes, she got ready for her double date, where she would accompany her then-18-year-old brother Noah. The siblings met up with Clayton and Anna, and the former exchanged several compliments with Lily, praising each other's appearance and clothing choices.
As time progressed, Lily and Clayton found they had several shared interests while trying to score high at bowling. It was not long before she realized he might be the one she was waiting for. The guy in question was also quite happy about his date and had complimented her several times, even stating, "My date is hot," after the two took a selfie. Ultimately, Lily boldly asked Clayton to be her boyfriend, which he was pretty glad to accept. With high hopes for their future together, the two entered a heartwarming relationship.
Are Lily and Clayton Still Together?
It does not seem like Lily Harper and Clayton are very active on social media. The two have not yet made any announcements regarding their relationship status. Nevertheless, given their on-screen interactions and shared creative interests, we hope they might still be together. After all, their care for each other was evident even on their first date, and their happiness in each other's company certainly has kept us rooting for them.
Lily has continued to accomplish much in the entertainment field and has undoubtedly impressed us. She starred in her own play, 'Up Down Girl,' which she was also seen preparing for in the Netflix show. In July 2016, she also had her own show on Attitude's YouTube channel called 'The Lily Harper Show: Living with Down Syndrome,' where she interviewed herself. We certainly wish her and Clayton the best for the future and hope to see them succeed in their chosen paths in life.