Netflix's 'Down for Love' is a dating reality show from New Zealand with a unique and heartwarming premise. The series explores the love stories of various people with Down Syndrome as they try to find their perfect romantic partner. For this particular task, Lily-Mae Ivatt-Oakley and Luka "Luca" Willems were not only excited to participate but were undoubtedly happy to have found each other. Given their heartwarming on-screen experience, many of the viewers are curious about where the two are these days, and we are here to explore the same!
Lily-Mae and Luca's Down for Love Journey
18-year-old Lily-Mae Ivatt-Oakley from Auckland, New Zealand, was excited to enter the world of dating and hopefully find her love match. Upon meeting Luka "Luca" Willems, who was 19 then, she could not help but find him attractive, even calling him "hot." The two then went kayaking and enjoyed spending time out in the open waters. Following that, they went for a swim in order to cool down. As they continued to talk, they discovered several similar interests, including their love for creating content and their ambitions of living a grand life someday.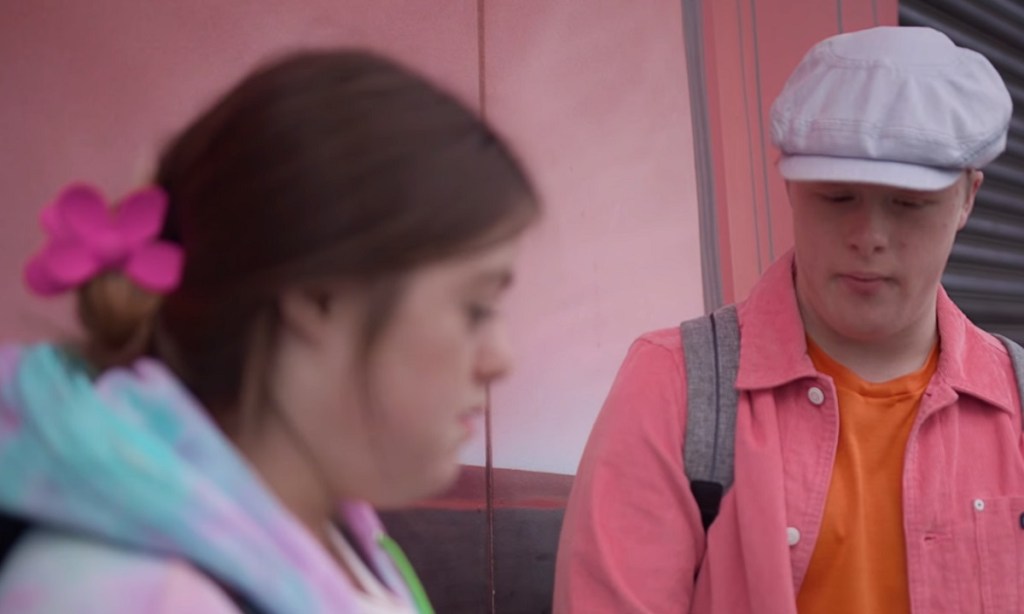 When Lily-Mae and Luca later went out for a drink, the latter gave her a present and broke out the icebreaker game, which helped them get to know each other better. She and her family traveled to Christchurch in New Zealand, his hometown, for the next date. Before going on said date, Lily-Mae shared with her mother and sister how she found Luca attractive and was certainly open to exploring their connection. The two reality TV stars went to an indoor wall-climbing facility for their next meet-up and enjoyed the physical activity. There were also other fun options available at the facility, which they also tried and had a blast.
Later on, Luca invited Lily-Mae to her home, where he made her his special Pad Thai Noodles. Impressed by her cooking skills, the Auckland native shared how she could make pasta if the two were to stay together. After they had eaten, Luca introduced Lily-Mae to his puppet Sam and used his puppeteering skills to ask her to be his girlfriend in a lovely proposal. Lily-Mae happily accepted the proposal, and the two later on decided to check out Luca's tree house.
Are Lily-Mae and Luca Still Together?
As of writing, Lily-Mae Ivatt-Oakley and Luka "Luca" Willems have yet to share any official updates regarding the status of their relationship. That being said, the two do not follow each other on Instagram. Additionally, Lily-Mae is absent from Luca's social media feed, which features many of the reality TV star's loved ones. Keeping these signs in mind, it is possible that the two might have decided to break up.
If Lily-Mae and Luca have indeed separated, one reason behind this decision could be the distance between their hometowns of Auckland and Christchurch. Traveling to and fro over such distance certainly seems like an arduous task that could have contributed to their potential split. While Lily-Mae prefers a private life, Luca is more than happy to share with the world what he has been up to. He has a separate Instagram page dedicated to the delicious dishes he often cooks. The swimming expert also has a YouTube channel with over 1K subscribers. We wish Lilly-Mae and Luca the best in their lives and hope they have a fantastic future ahead.
Read More: Are Leisel and Brayden From Down for Love Still Together?